'FBoy Island' is an exciting show that takes the tried and tested formula of dating reality shows and puts its own dynamic spin on the premise. It basically revolves around three women who are asked to choose the perfect partner from a group of 26 male contestants. However, the ladies are unaware that half of the contestants are nice guys hoping to find love, whereas the other half are Fboys, playing the game only for the prize money. The trio gets to know the guys through dates and parties before eliminating three contestants at the end of each episode.
Eventually, the women get to choose their partners in the finale, and while a nice guy shares the prize money with their partner, an FBoy can decide to keep it all for himself. Season 2 of 'FBoy Island' introduced Mercedes Knox, who immediately hit it off with professional model Louise Barnard. The pair made out during the very first night on the island, and the latter kept implying she was the one for him. Nevertheless, with Mercedes outing himself as an FBoy to the audience, fans are interested to know if he is with Louise presently. Let's find out, shall we?
Louise and Mercedes' FBoy Island Journey
Interestingly, Louise was smitten with Mercedes from the moment she laid eyes on him; she blushed when he walked up to introduce himself, and the star later mentioned that her heart melted by his smile. Thus, quite naturally, he became her first choice when she was asked to hand out three VIP cards to the guys she would like to get to know better at Brochalla. Albeit Brochalla was just a large mixer for the contestants to get to know each other, Louise and Mercedes hit it off immediately.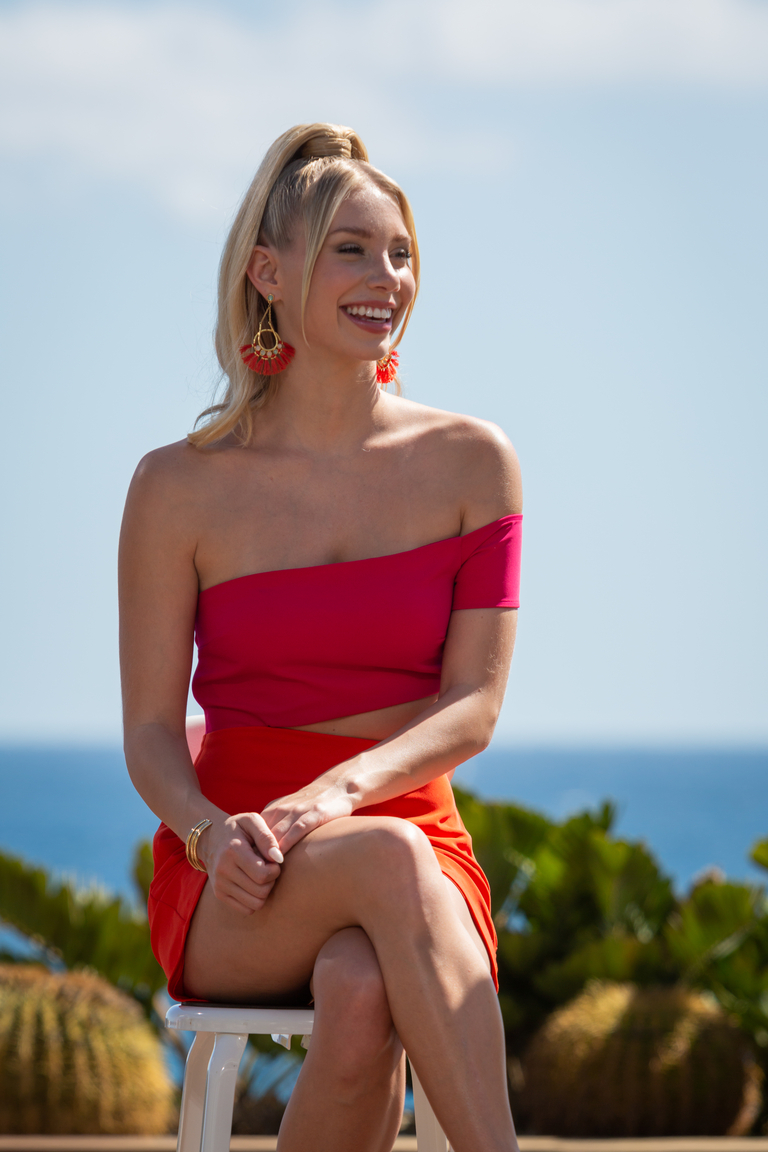 Even amid a wild party, the two seemed unable to take their eyes off each other as Mercedes kept heaping one praise after another on Louise. Although the professional model later mentioned that it seemed like a very FBoy move, she could not help but fall for him and hoped she would be able to reform him. Eventually, the two shared a passionate kiss, confirming their electric connection. Surprisingly, the following day, Louise decided to test out her connection with Benedict Polizzi and seemed to gel quite well with him. She even shared a kiss with him, and the two promised to get to know each other better.
This left Mercedes infuriated, and once he got to spend some alone time with Louise, he blatantly mentioned that Benedict was an FBoy. Naturally, the news was quite jarring for her to digest, as she did not know which person to trust. Moreover, when she came clean about the incident to Benedict, he seemed pretty surprised and insisted that he was there to win. Eventually, as the days passed, Louise gravitated towards Benedict, leaving a sour taste in Mercedes' mouth. He even protested against her behavior but was asked to try harder and get to know her better.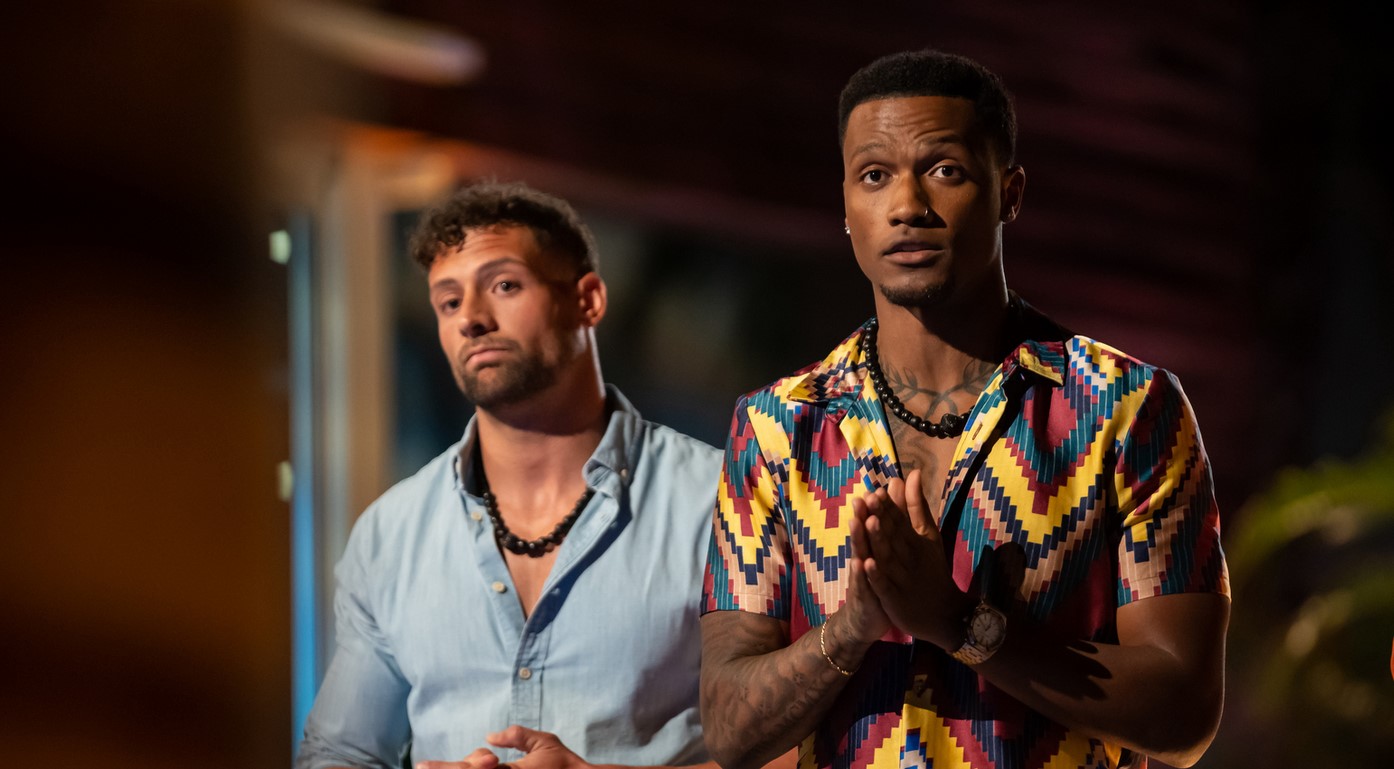 Nevertheless, even with Mercedes giving it his best, Benedict seemed to overtake him at every turn, leaving Louise in a dilemma. Unfortunately, her and Mercedes' connection grew weaker once he revealed that he came on the show as an FBoy. Naturally, the professional model could no longer trust him, and the latter ended up in Louise's bottom two. Nonetheless, when deciding whom to eliminate, she ultimately went with her heart and gave Mercedes the benefit of the doubt.
Louise even tried to get to know him on a deeper level and soon realized that they were meant for each other. Hence, on the day of the finale, she trusted her gut and chose FBoy Mercedes over nice guy Benedict. Thankfully, the former refused to break her trust and agreed to split the money with her as the two kissed passionately.
Are Mercedes Knox and Louise Barnard Still Together?
Once filming for 'FBoy Island' season 2 wrapped, Louise and Mercedes seemingly returned to their daily routines and now seem to lead happy lives. Mercedes returned to Dallas, Texas, where he makes a living in human resources, and Louise went back to Onekama, Miami, where she is busy advancing her career as a model. Additionally, she has been dabbling her foot in the music industry and has made quite a name for herself as Loua Lush.
Even though Mercedes and Louise navigated quite a rocky road while on the show, they ultimately reached a mutual understanding and seemed ready to start building a future together. However, once filming ended, the couple embraced privacy and refused to reveal anything about their relationship in the public sphere. Currently, the couple is quite active on social media and often interacts with other 'FBoy Island' contestants, but they don't seem to talk much between themselves.
On the other hand, there were some rumors about Louise being spotted in Miami with Benedict, although those speculations have never been substantiated. Thus, while we would love to be proven wrong, recent developments indicate that Mercedes and Louise are single at present and leading independent yet fulfilling lives surrounded by friends and family.
Read More: Are Casey and Tamaris From FBoy Island Still Together?