Bravo's 'Real Housewives Of New Jersey' gives us a peek into the lives of influential women of New Jersey as they fight, generate interpersonal drama, and occasionally flaunt their rich lifestyle as they go about their personal and professional lives. Nicole Napolitano and Bobby Ciasulli appeared on season 6 of the reality TV show. Although they weren't perfect, their bond piqued the curiosity of the viewers and earned them a lot of fans. Even years after their appearance on the show, the fans are still eager to know where they stand and if they're still dating. So let's find out if their relationship has withstood controversies, fights, accusations, and melodrama!
Nicole And Bobby's Real Housewives Of New Jersey Journey
Nicole and her twin sister Teresa Aprea had joined the show in support of their friend Teresa Giudice as she fought a public legal battle. Bobby was a car salesman and a volunteer firefighter at the time, whereas Nicole was exploring entrepreneurial ventures while parenting two children. The couple decided to throw a "First Responders" themed costume party, which ended in shambles when Nicole got confrontational with Amber Marchese and asked about the rumors she was spreading about her tearing apart a marriage.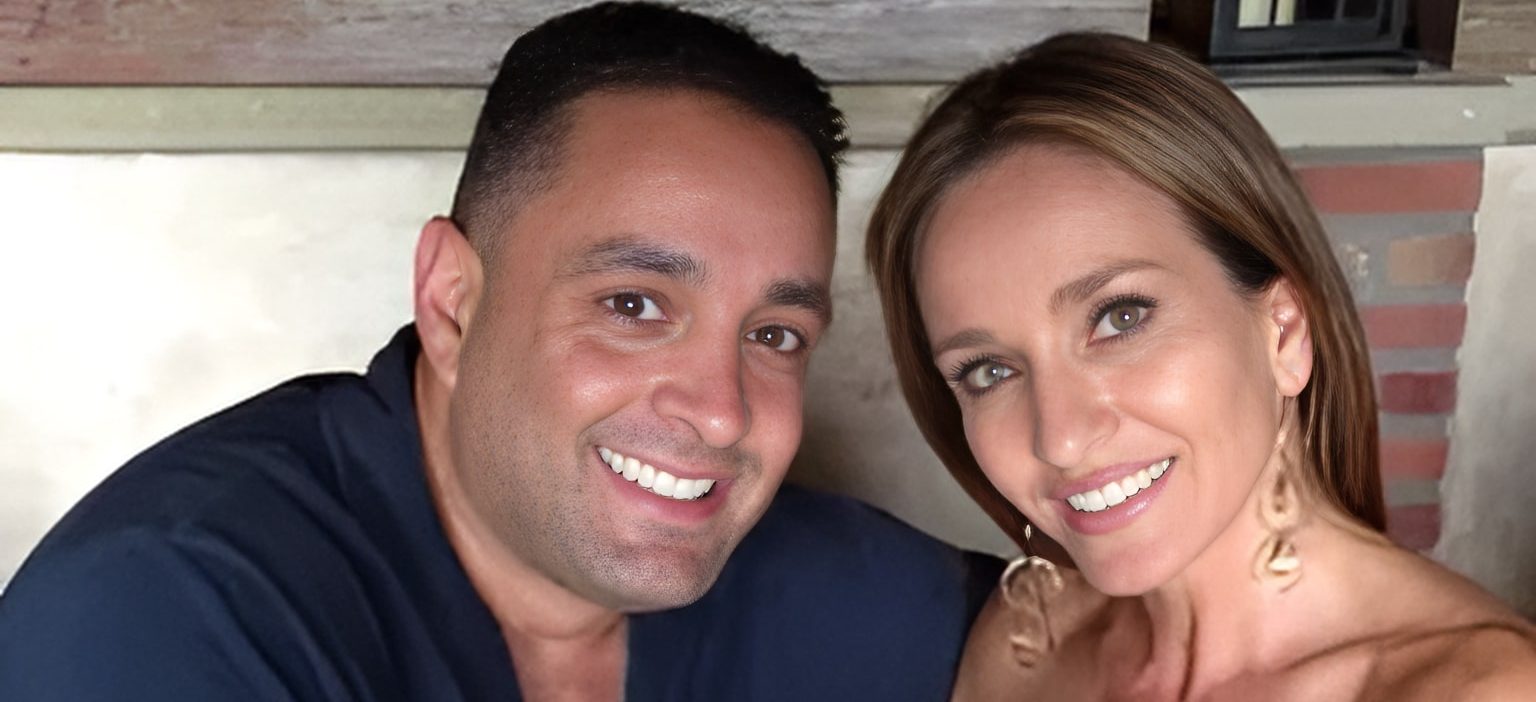 After the party, a huge fight broke out between the group, and Nicole decided it was a good time to seek clarity about Bobby's loyalty in the middle of chaos. Later, Bobby supported Nicole when one of his long-time friends (Jim) went on a tirade about his relationship with Nicole. Their first anniversary was nearing, and the duo went for dinner with Nicole's family to celebrate Valentine's day. During the get-together, he was asked questions about his commitment to Nicole and his long-term plans with her.
He admitted to not being able to open up during this conversation. Everything turned toxic after this when Amber insulted Bobby through texts while she fought in person with his girlfriend. On a trip to Florida that turned into a debacle, Jim accused him of cheating and badmouthing Nicole's family. She was defending her boyfriend, but he locked himself in a bathroom upstairs.
The situation was out of control, with allegations flying everywhere, and the group almost resorted to physical violence. Nicole and Bobby had a bumpy ride during the show. The two did not show up in the later seasons, but Nicole did make a small appearance during season 7, and that was it! Fans are eager to know about their current relationship status, and here's all that we know.
Are Nicole And Bobby Still Together?
Unfortunately, Nicole and Bobby split up in 2018 after Nicole ended their relationship due to unstated reasons. Their disagreements, accusations, and drama are speculated reasons, but neither of the two has revealed the truth. As per sources, he was the one who suggested Nicole and her sister's name for 'Real Housewives Of New Jersey.' Shortly after the show, Bobby released a video titled, 'Truth Video,' where he spent an hour addressing the accusations against him.
Happy to be in love 🥰 pic.twitter.com/zlLcMs3J8h

— Jill Nicolini (@JillNicolini) November 16, 2019
Bobby claimed that he shut himself in the bathroom because he was disgusted by Marchese's attempt to provoke Nicole, which made her second-guess his commitment to their relationship. He said he was also disappointed by how she reacted and wanted no piece of that argument. Bobby said, "I wanted nothing to do with this chaos that is happening right now." After the breakup, he began dating Jill Nicolini in 2019. She is a former model, an amazing mom of two sons, a reality TV contestant, and a reporter at PIX11 News.
However, they were reportedly last spotted together in 2020, and as of writing, there are no recent updates about the two. So, all signs point to the possibility that the duo has called it quits. As of now, Bobby is thriving as the owner of Bob Ciasulli Auto Group. He also bagged acting roles in two movies titled, 'Bound By Debt' and 'Blue Iron,' but he has kept his dating life under wraps.
On the other hand, Nicole has completely gone away from the spotlight. Her only online presence is through her sister Teresa's Instagram profile, where you can see the two enjoy vacations and have good family time. The twins also celebrated their 53rd birthday in September 2022 and seem happy despite not being on any reality show. There is no trace of Nicole's romantic life in the public eye, so she's either single or dating someone without unwanted attention.
Considering everything, it doesn't look like the ex-couple will be reuniting and giving their relationship a second chance. Bobby has a successful car business, while Nicole is happy with her family. Their past hasn't stunted their growth, and the two have visibly moved on from the relationship. As their well-wishers, we only want Nicole Napolitano and Bobby Ciasulli to be blessed and fulfilled.
Read More: Who Is The Richest Housewife Of New Jersey?