Reality TV shows bring a world of entertainment, drama, and romance to the audience, and none do it quite like reality dating shows. Amidst the challenges, betrayals, and flirtations, couples somehow find a genuine connection transcending the confines of the series. One such show that has taken the world by storm since its premiere is 'Love Island', where single men and women from diverse backgrounds gather together in a swanky villa on a tropical island to find love.
India Reynolds and Ovie Soko are one of the couples that have emerged from season 5 of 'Love Island UK' and gained significant attention. Since day 1, the audience has been invested in their relationship, following them while they face controversies and enjoy romantic escapades. But the question that lingers is: Are they still together? Let's find out!
Ovie and India's Love Island Journey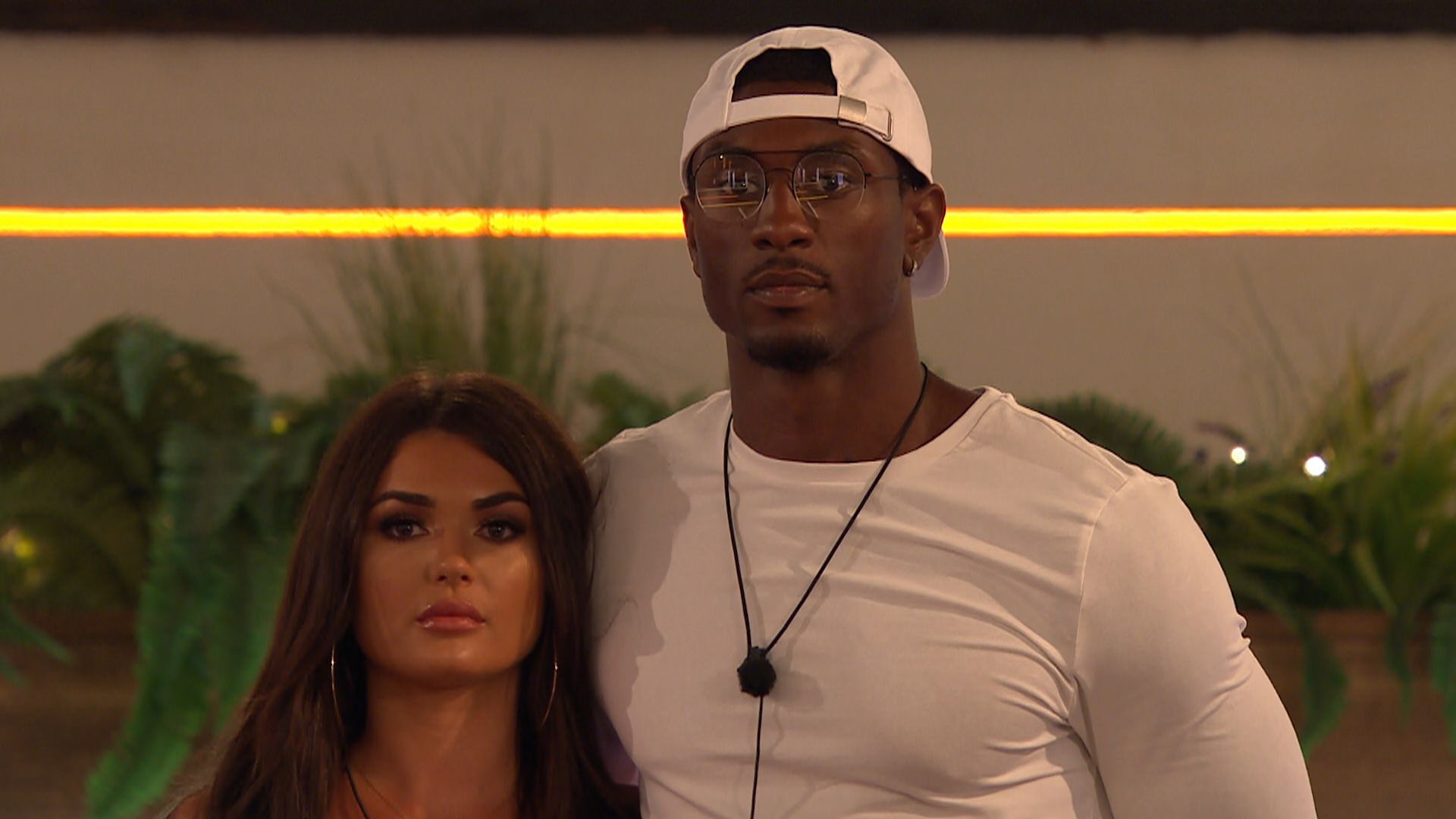 The journey of Ovie and India began on the fifth season of 'Love Island' UK. India, the 28-year-old model and Instagram influencer, was a late-comer to the show as she entered the villa on Day 43, while Ovie had been in the villa since Day 30 trying to find a connection with Amber and Anna. Even though the 28-year-old professional basketball player emerged from the Casa Amor with Anna, she left him and returned to Jordan. Their paths crossed in the Love Island villa, and from the moment they were coupled up, they became the focal point of the show.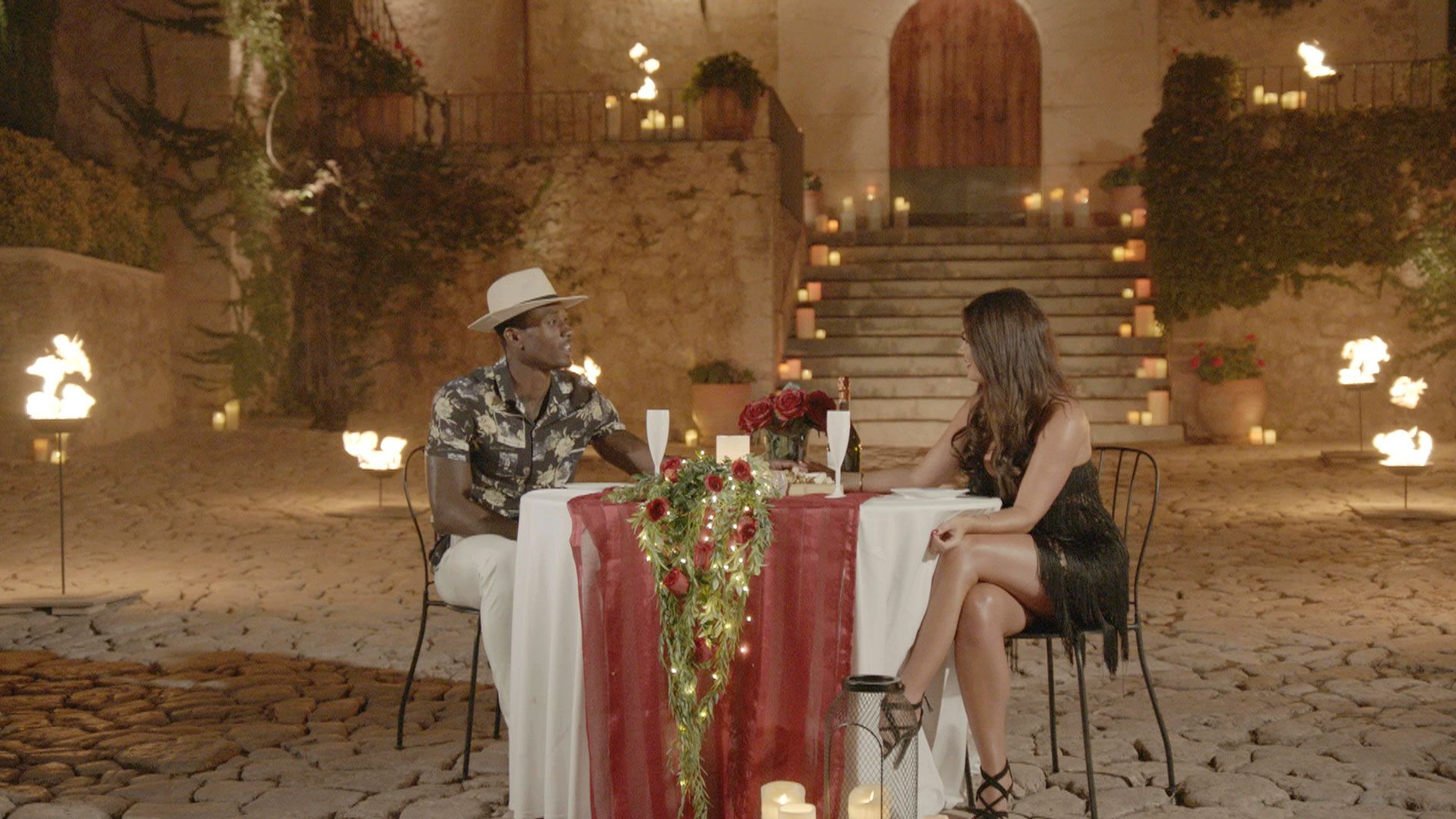 As they spent more time together, their connection bloomed as India's charm and confidence complemented Ovie's charismatic and laid-back personality well. On the show, the audience got to see the highs and lows of their challenges, including their shared moments of connection and challenges that test their bond. Fortunately, their relationship was able to maintain the right balance up until the last episode, and they managed to come third on the show. On 'Love Island: The Reunion', the two confirmed that they were exclusively dating.
Are Ovie and India Still Together?
At the TV Choice Awards in September 2019, Ovie and India stepped out hand in hand, revealing to the world that they were "official." However, we hate to break it to you that Ovie and India's journey on the show didn't translate into a lasting real-world relationship, as confirmed by the latter in October 2019. Once they left the villa, their path took an unexpected turn, which, along with outside pressures and conflicting schedules, led to them breaking up in just 4 months. From what they have confirmed, the breakup was amicable, but it naturally didn't stop the fans from feeling disappointed.
Opening up about the split to Mirror UK at an appearance at the Pride Britain Awards, India said, "Obviously, it's difficult, but any break-up is difficult. It's even more difficult when it's in front of the rest of the world, but I'll be fine." During their relationship in the real world, Ovie and India had to also face a multitude of controversies and rumors. From the pressures of maintaining a public relationship to cheating allegations, they had to navigate a tumultuous terrain. Ovie had to deal with the rumor of him kissing Maya Jama in a club in London, but he denied these allegations and said that he had never even met Maya.
India was also accused of cheating on Ovie with Kieran Gibbs, a player for Arsenal, but these rumors were squashed when she told Daily Mail, "I've known Kieran and his brother for years and it was their 30th birthday so I was there with loads of friends and family. There's nothing about it! It got blown into a ridiculous thing." Needless to say, these factors definitely did no good to their bond, and ultimately, the two had to part ways. They are not in touch anymore, and she has also grown apart from the co-stars of the show.
In an interview with The Sun UK, India opened up about the hate she received from trolls after her breakup with Ovie. She said, "It is really bad, and something has to be done about it. I personally just delete them and ignore them. It's hard because you could have 100 nice comments, and the one nasty one is the one that will stick in your mind." However, she moved on from the hate and has been able to reach new milestones in her professional life, which includes becoming a brand ambassador for Revr and creating a swimwear line in collaboration with Pour Moi, a lingerie brand.
India loves to travel and frequently shares recommendations of places to visit and dine at with her fans. Ovie has also since retired from the game and has been trying out different avenues with the help of Mokkingbird Management. He has released a self-help book by the name of 'You Are Dope.' Along with that, he runs a podcast titled 'Ask Ovie' in partnership with Amazon and was even the subject of 'Ovie: Life After Reality TV,' a BBC documentary. He has made an appearance in several TV shows and became the first-ever celebrity ambassador of ASOS.
The journey of Ovie and India in season 5 was one of passion, trials, and a shared quest for connection. While they were able to capture the hearts of the audience during the show, the challenges of life led to their eventual breakup after the villa. Their story serves as a reminder that relationships require more than just chemistry; they demand a foundation of trust, understanding, and mutual growth. Fortunately, the two have moved on and learned a lesson from the past. In March 2021, it was reported that India was dating someone but preferred to keep their romance away from the public sphere. As of writing, she has kept her relationship status under wraps.
From what we can tell, the now-32-year-old influencer is likely no longer with the mystery man and is enjoying her life as a single independent woman. In January 2023, the model revealed that she was in the process of freezing her eggs so she could "have kids at 50." On the other hand, Ovie has also been tight-lipped about his love life but all signs indicate he is not seeing anyone in particular as of today. Nonetheless, we hope that they are able to find the love of their respective lives and spend a happy life with them!
Read More: Are Weston and Emily From Love Island Still Together?