Netflix's 'Deep Fake Love,' AKA 'Falso Amor,' is a Spanish reality show that uses Deep Fake technology to test the trust among the participating couples. All the pairs are separated and have to live among singles while occasionally seeing video clips of their partners that may or may not be fake. Given the complexity of this experiment, it is no wonder the featured couples have become popular. Consider Paula Di Martino and Javi Ramón, who were part of the show's very first installment. If you are curious whether or not the two are still together, worry not because we are here to explore the same!
Paula and Javi's Deep Fake Love Journey
When they entered the Netflix show, Paula and Javi had been together for nine years. They revealed that during this duration, they had gone on a break for a brief amount of time, and after they reunited, Javi told Paula some lies that were certainly hard for her to forgive. Through the experiment, Paula wanted to regain her complete trust in her partner to fulfill their long-time dream of going to Australia and building a life together.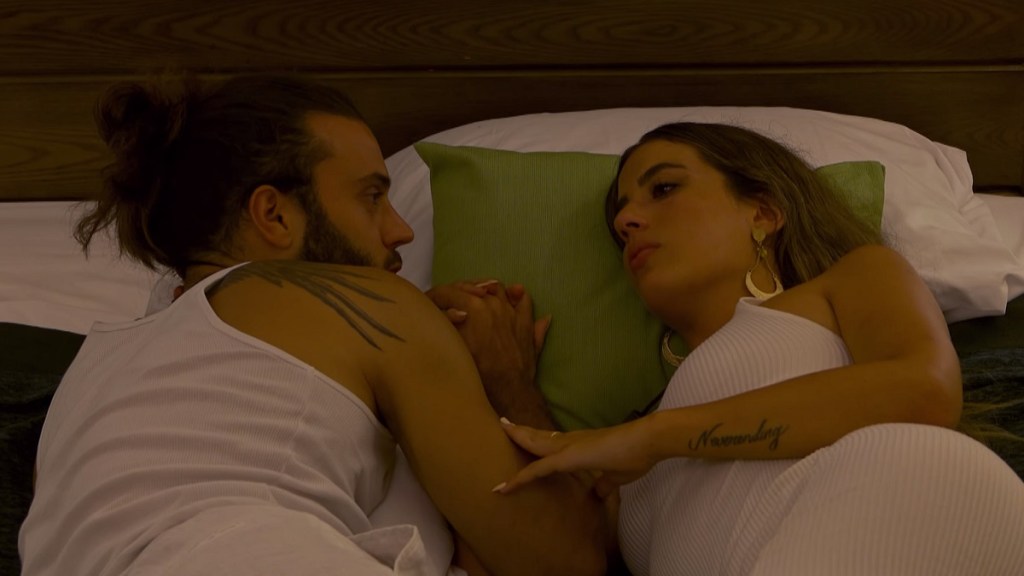 After being separated from Javi, Paula entered the Venus villa, where she got to meet many new singles, including Lolo. There was an instant connection between the two that many could not help but notice. This particular bond even came to Javi's notice through various videos, with him commenting that Paula preferred guys with longer hair. With a growing friendship between herself and Lolo, Paula tried to ensure that no physical boundaries were ever crossed.
Meanwhile, Javi seemed interested in getting to know Sara in the Mars villa but had not made much progress in the particular department. Following the second White Room ceremony, Paula ended up kissing Lolo and felt extremely bad about the same, even exclaiming that this was not like her, and she wanted to leave, though the others convinced her to stay. Her reaction also made Lolo feel bad, but the two had a conversation and promised not to let this affect their bond.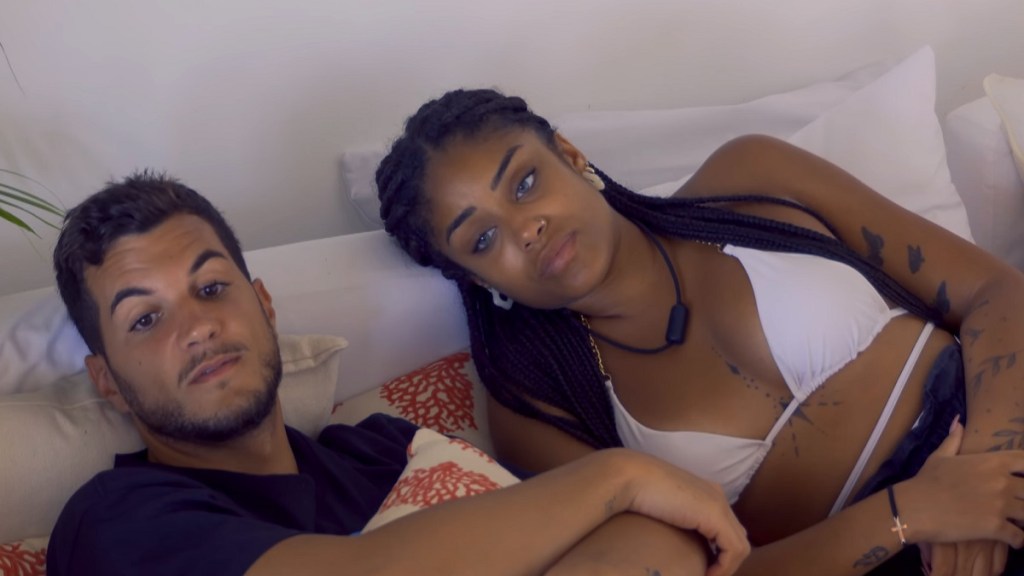 While Paula tried her best not to cross the set boundaries again, the clip of the same shocked Javi, who was unsure what to believe and what to consider fake. His own attention had shifted to Patricia, which was something that Paula learned but commented that it was likely because of similar physical attributes that she shared with Patricia. That being said, Paula and Javi tried their best to keep reminding themselves of the love they shared and just why they were participating in the experiment.
Are Paula and Javi Still Together?
After reuniting in the final White Room session, Paula and Javi's meeting got off to a rough start when the former refused to accept the hug offered by her partner. Additionally, when it was revealed that Paula had indeed kissed Lolo, she remained firm that the experience made her realize that her relationship with Javi was not the best for her, maintaining that her realization had nothing to do with Lolo. Ultimately, even though Javi stated that he felt that the love between them was a real one, Paula pressed the fake button. That being said, the two did end up being one of the winners of the competition.
As of writing, Paula and Javi have not shared any updates regarding their love lives. Given that they are still a part of each other's social media feeds, we are inclined to believe that the two are at least still on amicable terms. We do hope that the two are able to find happiness in their romantic lives in the near future and achieve all their dreams, including a possible move to Australia.
Both Paula and Javi are still a part of each other's feeds and do seem to be actively promoting the show. Interstingly, Javi does follow Paula on Instagram, but the reverse is not true. Though his continued presence in some of her posts on the social media platform might just nullify any trepidation that one may have in their relationship. No matter the situation, we wish them both the best and hope they are able to achieve all their dreams, including the move to Australia.
Read More: Are Aida and Manuel From Deep Fake Love Still Together?