Netflix's 'Deep Fake Love,' AKA 'Falso Amor,' is a Spanish reality series that makes use of Deep Fake technology to see just what the participants can accept or reject when it comes to their significant others. Far from simple, the experiment is not just about the possibly fictional videos but also about the possible real connections that form within the two villas as the contestants get to know the singles better. Consider Paula Di Martino and Lolo, whose on-screen chemistry certainly created waves and has left fans wondering if the two are still together. If you are curious about the same, worry not because we have your back!
Paula and Lolo's Deep Fake Love Journey
Paula entered the Netflix series alongside her boyfriend, Javi Ramón, with whom she had been in a relationship for the previous nine years. During that time, they did go on a break, and after they reunited, Javi apparently told some lies that upset Paula, and it is something that remained on her mind as she consented to be a part of the experiment. Not long after, the two went their separate ways, and Paula was asked to live in the Venus villa while Javi moved to the Mars villa.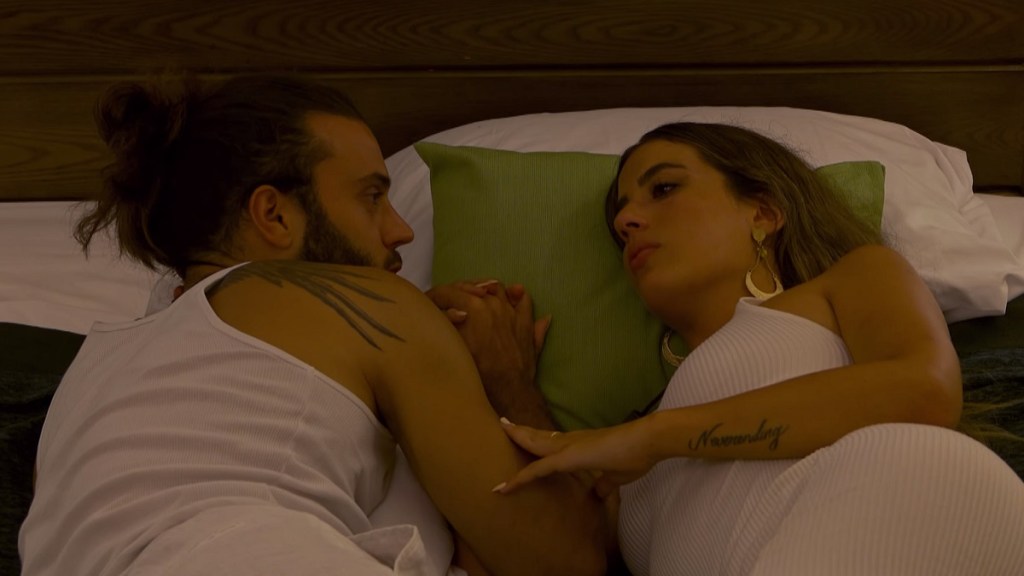 Not long after entering the Venus villa, Paula met Lolo, one of the participating singles, and the two formed an instant connection. Upon seeing them growing closer, Javi even shared that he could see why they might have grown closer, given Paula's apparent preference for long hair. As Paula and Lolo began getting closer, the former shared much about her dreams and aspirations while trying to maintain a distance when it came to physical intimacy. Even when Paula shared about her plan to move to Australia, possibly with Javi, Lolo jokingly declared that he would meet her there.
Following the second White Room session, Paula and Lolo got even closer and ended up sharing a kiss in the former's bedroom. This completely upset Paula, who could not believe what she had done and even expressed her desire to leave the show in order to talk to Javi. However, others convinced her to stay. Lolo was also upset that the kiss between them had had such an impact on Paula, and he was afraid that their bond would be damaged irreparably. But the two later had a conversation and decided to put the incident behind them. That being said, the two would often seek each other out whenever possible, and their closeness was something that people around them could not help but notice.
Are Paula and Lolo Still Together?
As of writing, Paula and Lolo have not shared any updates regarding their romantic lives. That being said, they do not follow each other on Instagram. Additionally, Paula is still being followed by Javi on Instagram, and both of them are still present on each other's social media feeds. This is likely an indication that Javi and Paula are still together. If that is indeed true, then we can safely assume that Paula is not in a relationship with Lolo. That being said, we do hope that the two are still on good terms and are thriving in their respective lives.
Read More: Are Aida and Torres From Deep Fake Love Together?