An amalgamation of horror, witchcraft and fear, the story of Sabrina Spellman in 'Chilling Adventures of Sabrina' brought more than just a dark coming-of-age tale. With sacrifice, humanity, and love for the family on the line, the Netflix mystery series created by Roberto Aguirre-Sacasa coalesces magic and mischief effortlessly. While the show's cascading success brought a new meaning to the genre, it also gave way to new relationships.
Ross Lynch and Jaz Sinclair, who first met on the sets of 'Chilling Adventures of Sabrina,' have since become inseparable. However, recent rumors have led fans to speculate that the power couple has parted ways. If you're also curious to find out, look no further because we've got all the answers right here!
Ross Lynch and Jaz Sinclair's Journey
In contrast to the mystery that brewed on-screen, Ross and Jaz's cordial nature as friends off the camera soon turned into something more. With a palpable chemistry that became conspicuous to the writers of the show, Ross and Jaz were quickly written as love interests on 'Chilling Adventures of Sabrina.' Despite their affectionate demeanor, the two held that they were just friends.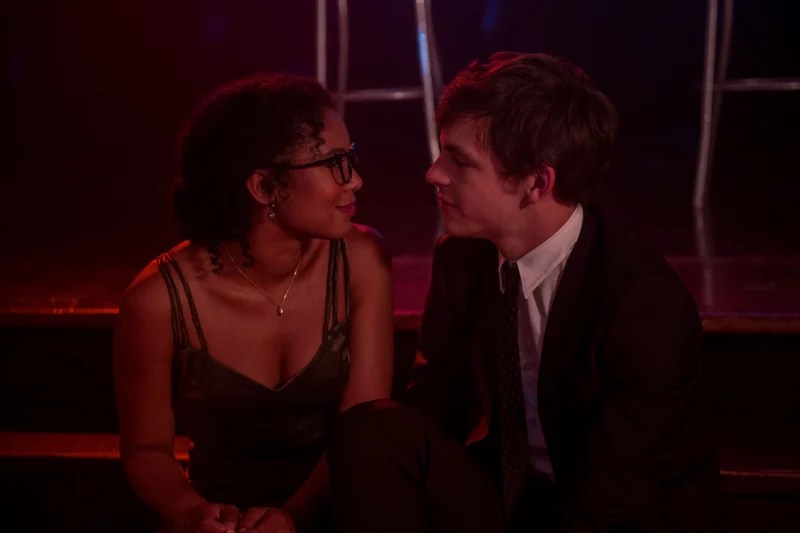 In April 2019, the pair were spotted on a date at an event in New York, which led the duo to finally confirm their relationship. From there on, the couple has continued to make fans swoon with their love for each other. Over the years, not only has the duo been spotted in fashion shows like the Paris Fashion Week but has also appeared together on the 'Black Lives Matter' march. Even when 'Chilling Adventures of Sabrina' concluded in 2020, the duo continued to stay strong.
From visiting Ross' sister's wedding to visiting Ross' nephew, Jaz and Ross have time and again proved that they are in it for the long run. Not just this, 'The Vampire Diaries' actress has also appeared in a music video for Ross' band 'The Driver Era.' In addition to supporting each other professionally, the duo also went on a vacation to Maui, Hawaii. As such, no room for postulation arose over the years. Even when people objected to their relationship on the basis of race, the duo continued to stick together. However, when Ross talked about heartbreak in a live show for his band, 'The Driver Era,' it led many to speculate the worst.
Are Ross Lynch and Jaz Sinclair Still Together?
Yes, Ross Lynch and Jaz Sinclair are still together. Along with his brother Rocky, Ross is part of 'The Driver Era.' In a fan video that has since gone viral on TikTok, the 27-year-old 'Austin & Ally' alum said that only music can heal a broken heart and that he didn't know if it could get worse. The abrupt statement on the live show has led many to presume that Jaz and Ross are no longer together. However, no such confirmation has been offered by either Ross or Jaz. Not just this, the duo's affectionate posts that have garnered fanfare over the years are still on their Instagram timeline.
Moreover, Ross and Jaz continue to follow each other on social media, hinting that there is nothing to be worried about. While Ross' heartbroken epiphany on the stage has led many to draw conclusions, nothing is truly confirmed, which could mean that Ross was channeling his emotions from a vulnerable place and nothing more. So, as far as we can tell, there is nothing wrong between Ross Lynch and Jaz Sinclair. Furthermore, since there has been no personal evocation of a breakup or explicit clarification from either end, we can continue to hope that the duo is still going strong.
In addition to their romantic journey, the duo continues to grow as actors and artists as well. While Jaz Sinclair has recently appeared in the musical drama, 'Please Baby Please,' starring Demi Moore, Ross has appeared in the latest iteration of the 'Scream' movie franchise with Jenna Ortega as the titular lead. As such, the duo is continuously focused on their projects. Naturally, we continue to hope that Jaz and Ross continue to grow professionally and personally and that the two are able to work through everything!
Read More: Are Kaitlyn Bristowe and Jason Tartick From The Bachelorette Still Together?