Within the beloved reality TV franchise of 'Too Hot To Handle,' Netflix's 'Too Hot to Handle: Germany' is one show you cannot miss. This German dating series is known for its steamy scenes, entertaining cast, and high stakes that keep the viewers coming back for more. The first season of this series saw some gorgeous people coming together and finding their dream partners. For Tobias Klein and Stella Stegmann, the on-screen journey was far from easy, but it did allow them to foster a connection that they had never experienced before. The recent release of the show has made the couple's fans curious about whether or not they are still together. So, let's find out together, shall we?
Tobias and Stella's Too Hot to Handle: Germany Journey
As soon as Tobias entered the Netflix series, he was interested in pursuing a connection with Stella. On their very first day on the show, the cast members were under the impression that they were taking part in a different show called 'Tropical Paradise' and were more than happy to become physically intimate with potential partners. Knowing just how much competition Tobias had in order to win Stella's affection, he took advantage of the very first opportunity and didn't hesitate to kiss her in the shower. Stella herself was open to pursuing every possible avenue and thus did nothing to discourage the attention she was getting from others.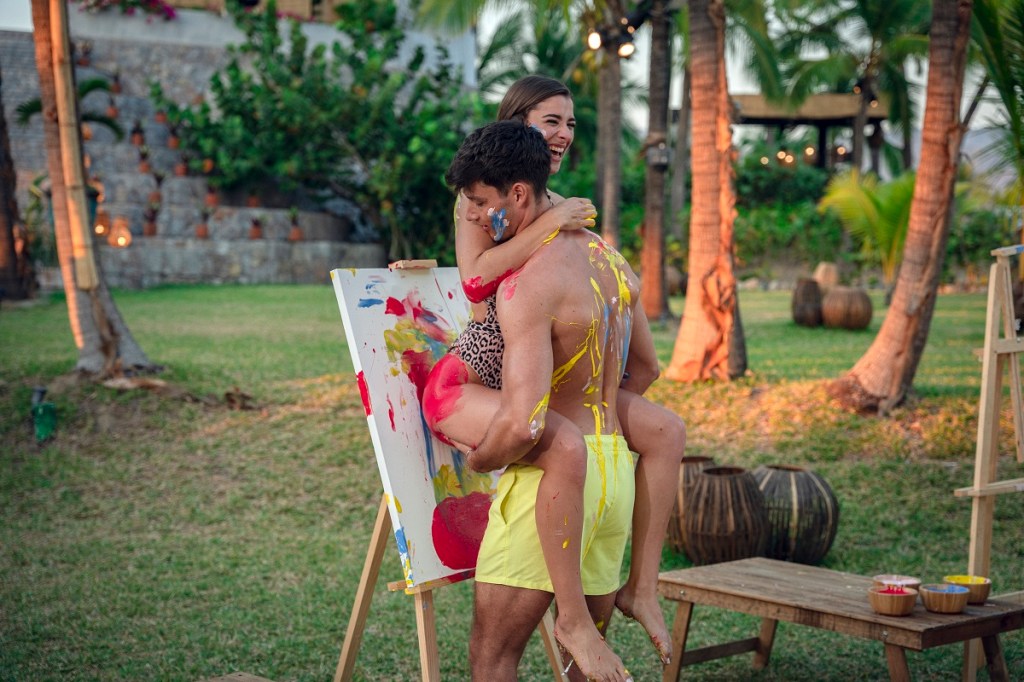 In fact, a mere 32 minutes after learning which show she was really on, Stella ended up kissing Anna Strigl but decided to stay with Tobias. The couple's chemistry soon became quite evident, and they lost €14,000 due to their physical activities during one of the first nights of the "sex ban." However, Tobias soon found himself wishing for more and felt as if his partner was more interested in him than he was in her. Hence, when newcomer Lorra Sophie decided to take him on a date, he looked forward to the opportunity.
Though Tobias had an amazing time with Sophie and continued flirting with her a little, he ultimately decided to stay with Stella. He did confess to finding the new cast member physically attractive but was not willing to lose the latter over a possible exploratory new connection. The couple did decide to soon celebrate the occasion by kissing and lost an additional €12,000. However, this was the end of their streak of rule-breaking, as they became vigilant towards their actions and were happy to open up to each other on a deeper level.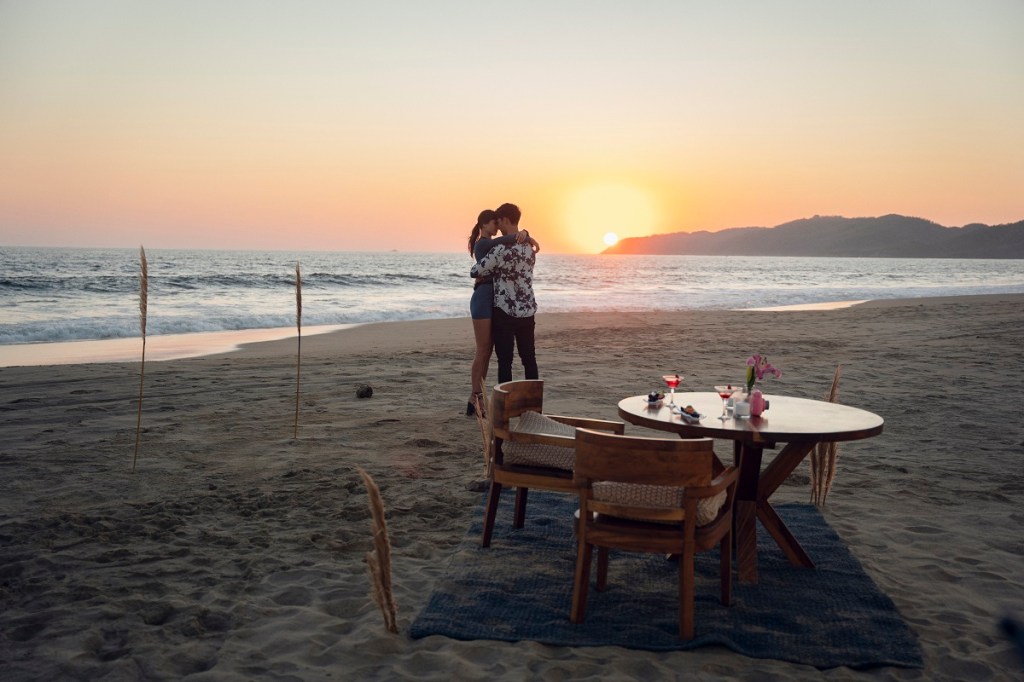 Nevertheless, with the arrival of the second batch of newcomers, things became hard for the pair one more time. Marco Cali decided to go on a date with Stella, which made Tobias immensely jealous, though he tried to trust his partner. Yet the occasion did seem to give Stella more courage, so she decided to indulge herself even more. While she was happy to be with Tobias, she ended up joining the two new male cast members in the communal shower; a move that flabbergasted everyone, and Tobias himself was unsure how to proceed.
Meanwhile, Marco was hoping to foster a possible romance with Stella, but the latter was regretting her actions from the past few days and hoped to resolve things with Tobias alone. After a frank conversation with Stella and some clarifications to Marco, Tobias decided to let the incident go. Due to their growth throughout the show, the couple was the first to get a green light on their rule-exempt watches and were even among the finalists.
Are Tobias and Stella Still Together?
As of writing, Tobias and Stella have not shared an official update regarding the status of their relationship. However, the couple does follow each other on Instagram, and Stella herself has been quite complimentary of her possible beau in the comment section of his Instagram posts. Such interactions give us high hopes regarding the continuation of their relationship. If nothing else, the two seem to be on amicable terms.
Coming to their personal standing, presently based in Munich, Germany, Stella is a highly successful model and influencer. In fact, she has over 213 thousand fans on Instagram, along with more than 100 thousand TikTok followers. The reality TV star also seems to become closer to Anna, and the two can often be seen on each other's social media. On the other hand, Tobias is an IT consultant, though he is also a digital content creator with about 35 thousand fans on TikTok. As of writing, he lives in Heilbronn, Germany, and is eagerly promoting his Netflix debut.
Read More: Are Kevin and Emely From Too Hot to Handle: Germany Still Together?