Ashley and Ryan Donohue were quite surprised when they heard that the police had arrested their mother, Sarah Hartsfield, for the murder of her fifth husband, Joseph Hartsfield. The children, who belong to Sarah and her third husband, Christopher Donohue, claimed they knew the past would eventually catch up with her as she left a series of abuse and murder allegations in her wake. 'Dateline: Along Came Sarah' chronicles the incident and even features interviews with Ashley and Ryan, who express their feelings for the first time. Well, let's delve into the details and find out where they are nowadays, shall we?
Who Are Ashley and Ryan Donohue?
Sarah Hartsfield met Ashley and Ryan's father, Christopher Donohue, while serving in the Army in Alaska. Subsequently, they were stationed in Fort Hood, Texas, together and eventually tied the knot in 1999. Readers will be interested to know that Ryan, Ashley, and their two other siblings grew up in an upscale neighborhood in Belton, Texas. On the show, Ryan mentioned that presentation was everything to his parents, and they expected the children to be obedient and not question anything.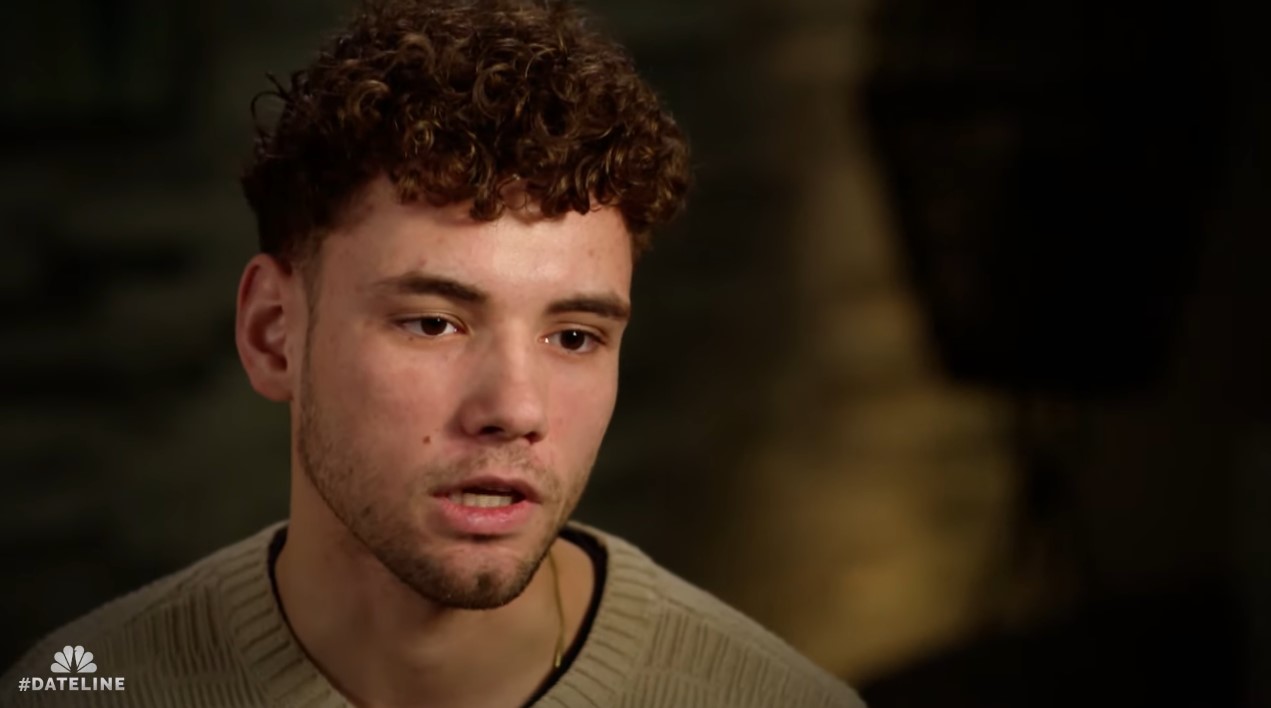 Interestingly, the children were also familiar with both sets of Sarah's foster parents, although they claimed their mother was vastly different from anyone they ever met. For starters, she was physically and mentally abusive and would even turn against Christopher if he tried to protect the children. According to reports, Sarah Hartsfield did not hold back when disciplining her children and often resorted to physical violence to make them obey. The show mentions how Ryan was forced to miss school for several days, and his family informed the administration that he was sick.
Although, in actuality, Ryan alleged that he could step out of the house as he had bruises all over his body from his mother's beatings. Even Ashley was reportedly subjected to such torture; sources mentioned that Sarah would also attack them psychologically, claiming that no one would believe the children even if they complained against their mother. As a result, the Donohue children remained quiet, and the harassment dragged on for years. While they mentioned that Sarah eventually apologized for her actions by insisting that Christopher made her unhappy, her marriage was broken beyond repair.
In 2016, Ryan moved to South Korea with his father. Subsequently, Christopher and Sarah filed for divorce in 2018, forcing their son to move back with his mother and sisters in Texas. Upon returning to Texas, he learned that his mother was engaged to David Bragg, and the family was about to move to a house in Douglas County, Minnesota. However, according to reports, Ryan and David could never see eye to eye, and the former became a victim of violent domestic abuse at the latter's hands.
Surprisingly, Sarah supported David initially, but on May 9, 2018, she alleged that an altercation made her fiance open fire on her. That was when she managed to shoot David to death, and the authorities ruled it as self-defense. In the following years, Ryan slowly drifted away from his mother, even though he was familiar with her fourth husband, David George, and her fifth husband, Joseph Hartsfield. Still, when talking about seeing his mother in police custody, Ryan claimed he had waited for it his whole life and never knew that it could be possible.
Where Are Ryan and Ashley Donohue Now?
Ryan insisted on the show that he was pretty cut off from his mother in the early 2020s, even though she once visited him and his roommate with Joseph Hartsfield. Moreover, the son insisted that while the trip was supposed to last a few days, Sarah stayed on for several weeks and even got into an altercation with his roommate. Nevertheless, from the looks of it, Ryan currently resides in his apartment in San Antonio, Texas, and is employed as a Postal Worker.
On the other hand, Ashley currently resides in Killeen, Texas, and prefers to keep her personal life under wraps. On the other hand, when interviewed on the show, Ryan mentioned that he was unsure how to feel about his mother's arrest. He said, "If there is a conviction and she pretty much gets the ultimate punishment, whatever happens next is between her and God."
Read More: Where Are Sarah Jean Hartsfield's Ex-Husbands Now?