If there's one thing absolutely no one can deny, it's the fact that Netflix's 'Indian Matchmaking' season 3 lives up to its previous installments by being the perfect blend of cringe and cozy. After all, apart from delving deep into the age-old process of arranged marriages, it also shines a light upon the realities of the desi community as they try to balance tradition with modernism. Amongst those to thus briefly feature in this original was New Yorker Avinash "Avi" Shingwani — so now, if you simply wish to learn more about him, we've got the necessary details for you.
Avinash "Avi" Shingwani's Indian Matchmaking Journey
Although originally from Louisiana, Avi openly claims to be a New York native through and through since he has spent quite a few years enjoying the undying hustle-bustle of this vibrant area. Though the truth is his roots stem from Mumbai, India, as his parents had emigrated to the US from there around the early 1980s to equip their family with bigger, better, brighter opportunities. It hence comes as no surprise both he as well as his elder sister then did their best to make them proud while also ensuring to never forsake their own personal passions, interests, or hobbies.
Therefore, Avi proudly graduated with a Bachelor's in Biology from Louisiana College in 2010, where he even played team soccer and tennis before ultimately relocating to the big apple. That's where he actually pursued his Master's in Business Administration — from Garden City's famed Adelphi University (class of 2017) — just to then evolve into a Distarter Relief Consultant. In other words, it wasn't until the ambitious yet rather introverted male had independently settled down that he decided it was maybe time for him to find someone to share his life with for good.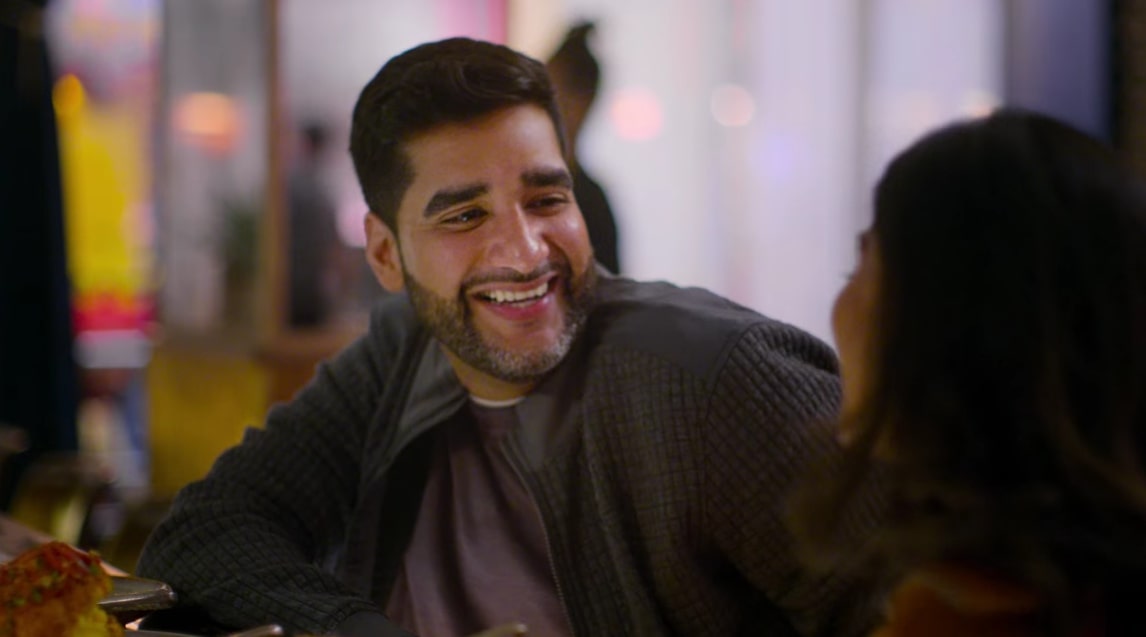 Avi thus followed in his cousin Aparna Shewakramani's footsteps and approached Sima Taparia, only for her to soon match him with a few wonderful women like Shital Patel and Arti Lalwani. However, none of these intricate connections worked out for the mid-30-year-old because either he or they desired something else entirely from their potential life partner in the long run. The major thing for him was his hectic work schedule, which is why he was conscious of spending as much time as possible with his loved ones and his young French Bulldog named Lennox.
As for Avi's own criteria, according to his biodata from the show, he wants "to meet an Indian-American woman, someone sweet and kind who also enjoys working out and living a healthy lifestyle." Religion hasn't ever been a big deal for him, but cultural values, an open mindset, similar liberal views, and ambition have, making it clear he has always desired not just a wife but an equal union. In fact, his introductory outline even includes the statement, "It's important to him that she is happy and successful on her own, as he believes this is necessary for a successful partnership."
Where is Avinash "Avi" Shingwani Now? Is He Dating?
From what we can tell, despite the fact Avi is tall (6'2″), well-educated, kind, and compassionate, he doesn't seem to have a significant other in his life — apart from Lennox — at the moment. Instead, it appears as if he's just dedicating himself to his career, his loved ones, as well as his social life right now — he's essentially ensuring he won't have any regrets as time goes on. Moreover, it seems like the sports fan, traveling enthusiast, and dog dad is also trying his best to figure out a way for him and his tight-knit family to be physically closer without any of them uprooting their entire life.
Read More: Where is Rushali Rai From Indian Matchmaking Now? Is She Dating?