Malayalam is one of the quality film industries in India. It has managed to produce some of the finest filmmakers of India over the years. They have had a huge part to play in the history of film making in India – contributing to almost every notable movement. During the latter part of the 20th century, world cinema rejuvenated to a large extent with help of various revolutionary movements, and Malayalam immensely had its influence from neorealism. Early cinema here was noted highly due to the cinematography and naturalistically driven storylines. But contemporary cinema here has witnessed drastic changes over the last decade or so and has seen filmmakers and screenwriters making bold attempts to deviate from mainstream cultures. This, for a short period, raised questions of undoing a golden era; but later went onto prove it was a struggle like any subversive movement in the past had to face at the start. Subsequently, 21st century Malayalam films have such diverse style and universal appeal that we at The Cinemaholic are looking back and listing the best films of this era.
Below is the list of top Malayalam movies of the 21st century. On the list, you would find films from the early part of this century and also many new Malayalam movies. Several of these Malayalam movies are available online.
Honourable Mentions: Munnariyuppu (2014), Angamaly Diaries (2017), Naalu Pennungal (2007), Left Right Left (2013), Kadhavasheshan (2004), Ore Kadal (2007), Shantham (2001), Maheshinte Prathikaram (2016), Pranchiyettan and the Saint (2010).
20. Salt N' Pepper (2011)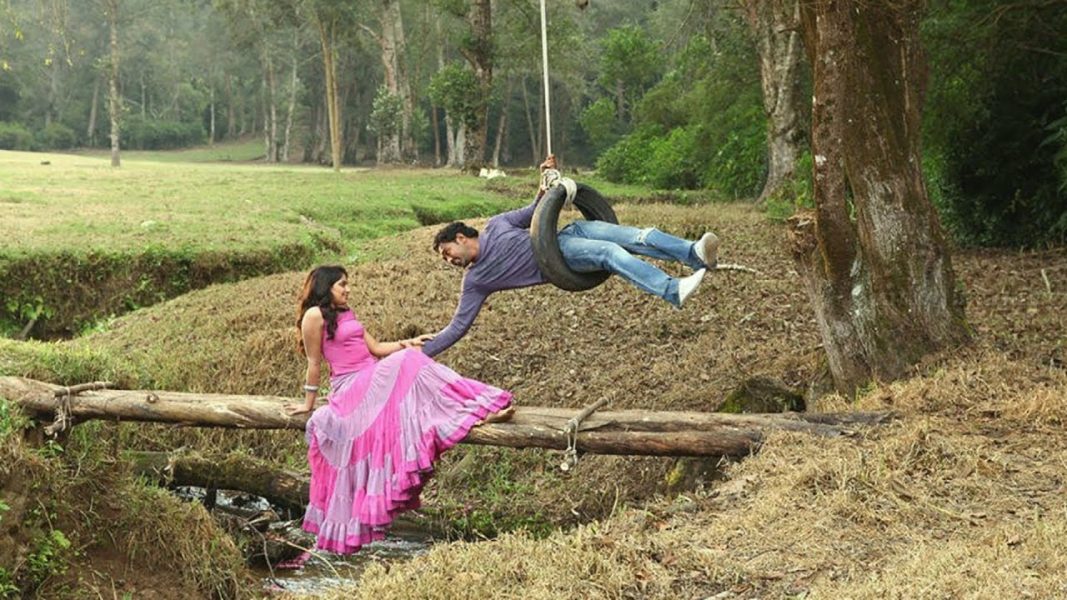 Coming out with the tagline Oru Dosa Undakkiya Katha ("The story cooked by the Dosa"), 'Salt N' Pepper' was a refreshing and path breaking film that literally put start to the aforementioned movement. It features food as a main link, which leads to the romance between two middle aged people. Thematically a simple film imprints flesh flavor courtesy the crafty direction and some fabulous portrayals. The film has really aged well too with pleasing aesthetics and structural originality. Not to be missed.
19. Charlie (2015)
Probably my most daring inclusion in this list, 'Charlie' is a truly magical film done with extreme style. It follows the story of a young woman who gets fascinated by a man and goes in search of him; the movie gradually develops unveiling the lead character. It quickly immerses you into its narrative style with some marvelous cinematography and intriguing soundtracks. The characters speak audaciously of who Charlie is, and at the end of this you will be fascinated by the lead character. Actor Dulquer Salman gives a dashing performance as Charlie, and the other actors are equally good. The characters weaved according to societal roles, though entirely different in nature are wonderfully used to draw the mystique of Charlie. The movie inspires us to free ourselves of expectations and live fully.
18. Mumbai Police (2013)
'Mumbai Police' was yet another revelation in the way in which psychological thrillers went in Malayalam cinema. Written by the established duo Bobby-Sanjay, it follows a police officer who lost his memory assigned to investigate a murder of his own friend by another mutual friend of them. The friendships of three officers are effectively used as a key element in the film. It makes use of slow-paced narrative to arise both tension and suspense. It gives away nothing through conversations, but slowly builds the uneasiness. The movie relies of a heavy, daring climax, and it towards the end was done with utter perfection.
17. Classmates (2006)
This was a film which went onto become a campus trend setter in Kerala during the time of its release, and rightly so. It showcases every emotion that we supposedly undergo during college days. Friendship, love, politics, puns and others are characteristics of college lives and they are shown here with palpable innocence and aesthetic value. Director Lal Jose's and every other artists' career went sky high after this. It is still a sure favorite of people of the mid-thirties in Kerala, for whom the film evoke pure and raw emotions. It is a quality film you can sit back and enjoy.
16. Anandabhadram (2005)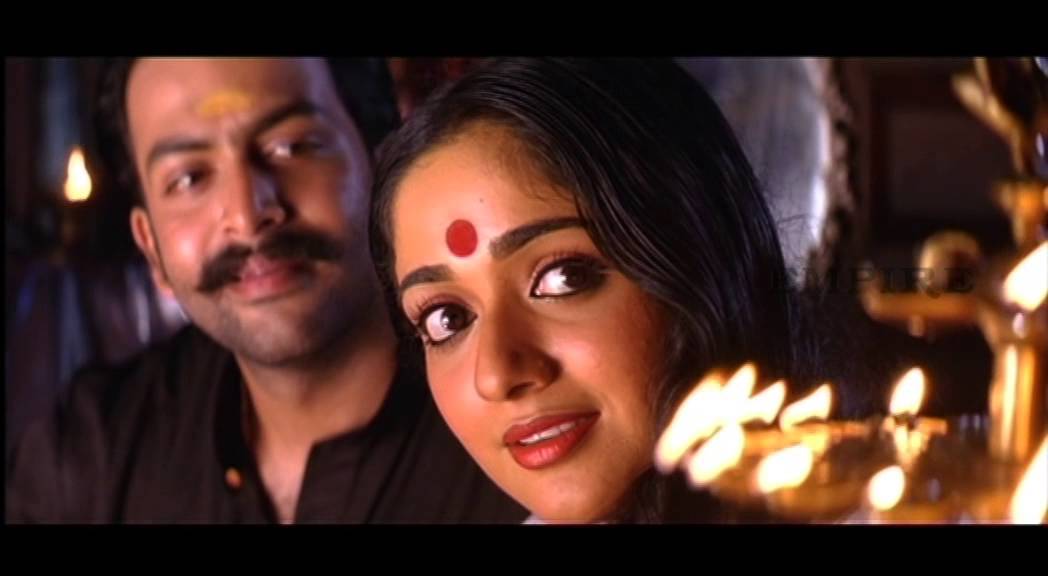 Directed by the well-known artist from Kerala, Sathosh Sivan, 'Anandabhadram' is an extremely haunting fantasy film, and is one of the best of such kind from Malayalam. The film creates an extremely mysterious atmosphere, one of a kind, with uncanny narrative and stupendous cinematography. The theme on outside although gives only a slight insight of its possibilities, it manages to go sky-high with some amazingly written characters and breathtaking scenes. Not one character go wasted, with everybody casted perfectly and performing wonderfully; especially the character 'Dingambaran', portrayed by Manoj K. Jayan who took it to the next level. Every department of the film is seemingly done with perfection.
Read More: Best Tamil Movies
15. Kerala Varma Pazhassiraja (2009)
Movies of such kind happen rarely whole across India. This mammoth of a film penned by M. T. Vasudevan Nair, directed by Hariharan and Mammootty as 'Pazhassiraja' brought the trio back after two decades. The film framed a period of the rule of East India Company in Kerala, the natives' struggles, and also their fight against the Company under the leadership of Pazhassi, the warrior. Set in the final years of seventeenth century, the brilliant writer in M T took extreme caution to avoid the complications in narrating history. The film took over two and a half years to complete and was the most expensive Malayalam film till then. The spirit of sacrifice and patriotism which reverberate throughout the movie is inspiring. The film is to be experienced, and it will tell how far sincere creative effort can take you, to what heights!
14. Celluloid (2013)
'Celluloid' is an artistically brilliant biographical drama, portraying the story of J. C. Daniel, the father of Malayalam cinema. The film is quite clean and straightforward in its narrative, showing the love of Daniel for Cinema and also the social discriminations existed in Kerala that period of time. The film created a few controversies after its release on criticizing some notable figures in the history of Kerala. The film had the responsibility of showing key moments in his life without much drama and what caused his downfall, and it does that with stability. Actor Prithviraj was the best choice as Daniel, the other actors are well-chosen and done with care.
13. Drishyam (2013)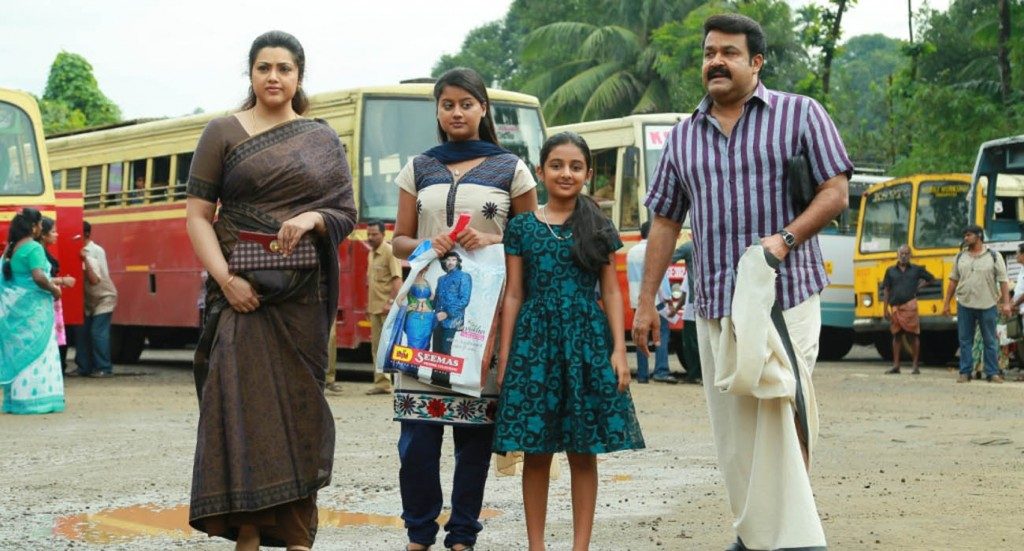 The film which is already famous all over India, due to its remakes into different languages including Bollywood, 'Drishyam' was one of the real thrillers of this century. Starring Mohanlal as Georgekutty, 'Drishyam' told the tale of a family's miserable attempts to save themselves from a crime accusation. Director Jeethu Joseph's panache when it comes to writing thrillers were already reflecting on his earlier works, but he took it to another level in 'Drishyam'. Plotting his story in a village, he manages to question the true morality of things which is often not considered before the law. A film which starts on a slow-paced level intensifies in the second half and is brought to an awe-inspiring end by probably the climax of the century!
12. Kammatipaadam (2016)
Actor Dulquer Salman's best work till date, this 2016 film by Rajeev Ravi told the tale of a forgotten era with a humane touch. The film pays tribute to the working class of a time in southern Kerala, who were oppressed and thrown away from their lands by the so called superior ones. It is a film with vast ambition and stays realistic for the larger part of it. It understands itself as a piece of art form, and is approached in a uniquely benevolent way. The characters are raw, and show shades of altruism even though primarily are spirited apparently with violent behavior; thus showing the true nature of these people and how their conditions force them to overturn their compassions. A must watch.
11. Traffic (2011)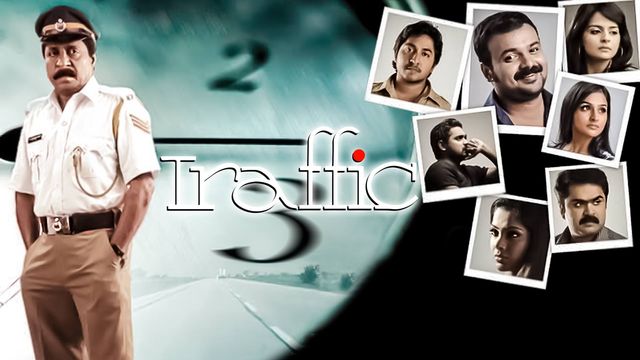 Still one of the best road thrillers to be produced in India, 'Traffic' was a film which evoked wondrous reactions after its initial release. The film which was supposedly based on a real event, came out without a large buzz, but initiated much talk. An engagingly new-fashioned narrative style backed up with a strong script with challenging situations directed brilliantly by Rajesh Pillai were the main highlights of the film. Another film which contributed to the "New generation" movement, it is a confounding one which will leave you at shock. The editor and the cameraman also deserve the praises for their fabulous work.
Read More: Best Telugu Movies
10. Indian Rupee (2011)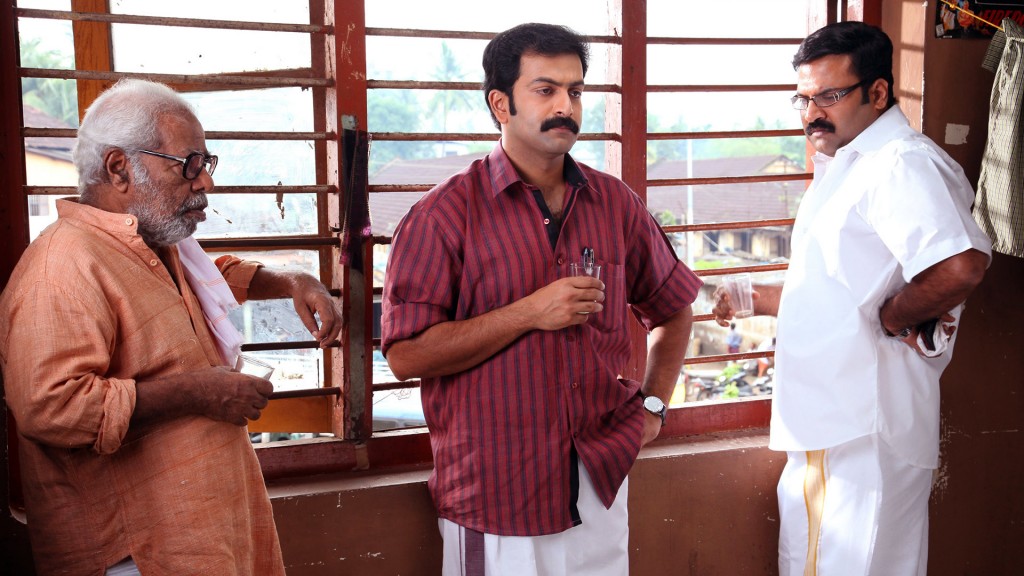 Arguably the best film of director Ranjith till date, 'Indian Rupee' withholds many a different subject matters. The current youth in search of terrible ways to succeed in life, opinions of the old getting thrashed in a technical world, changed lifestyles of people, all told through a thought-provoking story unfolding and taking unexpected turns. Jayaprakash (Prithviraj) is a man of big dreams, but never too anxious to work for it and expects success to come in search of him. The film essentially is a foretelling of things which are already happening in the current scenario. When money becomes the prime motives of people, it induces ignoble behaviors and will eventually lead to their undoing in one way or other. The true meaning of life comes from doing our duties with honesty and being compassionate in a world filled with unethical discrepancies.
9. Ustad Hotel (2012)
'Ustad Hotel', is an inspiring account of a young man who realizes his right obligations through a delightful relationship with his Uppooppa ("Grandpa"). This film marked the debut of actor Dulquer Salman, and the character was so well apt for him. Actor Thilakan's performance as 'Karim Ikka' was imaginatively real and the character earned a cult status post-release. Anjali Menon, one of the matchless artists in Kerala, wrote the screen and won the National Award the corresponding year. This film also features food as a main lead. An aesthetically rich film makes use of subjective dispositions from the writer as well as other crew members to build a true-to-heart film which bears several undertones is helpful in a life changing way.
8. Thanmatra (2005)
Adapted from P. Padmarajan's short story "Orma", director Blessy created the heart-breaking narration of a man, the spine of his family, who develops Alzheimer. The story is incredibly touching, and the film is the most accurate and true-to-core portrayal of it. There was no other actor to replace Mohanlal for this role, and gives one of the best performances of his career. This movie excels in almost every class. The relationship between human beings is probably the best thing in the entire world, and sometimes we tend to forget that. The film also addresses this fact and makes use of the tiniest of details and emotions to make us deeply care for Rameshan (Mohanlal) and his family.
7. Ottaal (2014)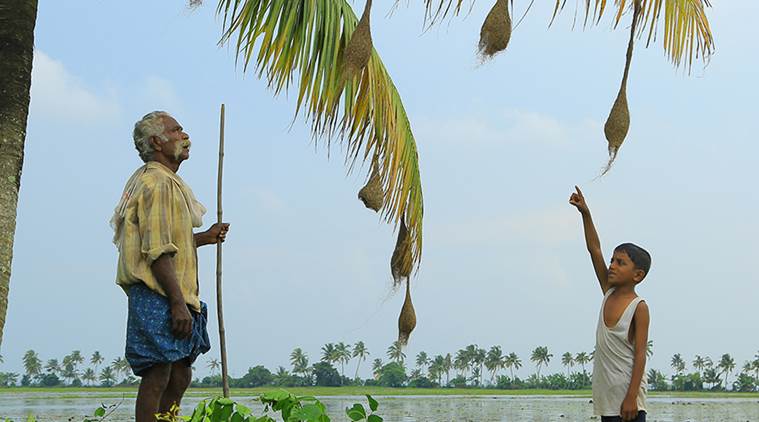 An adaption of "Vanka" by Anton Chekhov, one of his timeless works, 'Ottaal' by the outstanding director Jayaraj tells the affecting story of a child and his grandfather. The filmmaker's poetic visions are reflected throughout the film. The story is as relevant as it was back in Russia in the 18th century, and is told with distinctive nuances and a typical chastity, particularly exclusive of this film. The lead characters are incredibly organic and actor Kumarakom Vasudevan is a fisherman in real life too. The film will take you to a world of its own with its cinematography. As true art form always does, it will make you think of the real meaning of everything and question one self. Kavalam Narayanan Panicker's poem 'Aa Manathilirunnu' with a haunting tune at the end of the movie leaves you with chills down your spine.
6. Adaminte Makan Abu (2011)
It is no ordinary feat for a movie to get selected as the official entry from their country for the Oscars. 'Adaminte Makan Abu' did that with an artistically luminous narration of an old man and his wife's attempts to reach Hajj. Although getting tagged by many as a material for "arthouse" fans, it is a rare piece of film from this part of the world to get artistically appealed in a universal way, and a strong commentary on many issues. Setup with a backdrop in a rural village in Kerala, the movie is a beautiful journey of pain, love, compassion, forgiveness and brotherhood.
Read More: Best Kannada Movies
5. Ozhivudivasathe Kali (2015)
This is a film that revolutionarized independent filmmaking in Kerala. Sanal Kumar Sashidharan is a brave and valiant director, who actually makes use of no particular screenplay for this film. Most of the scenes in the film are improvised to an extent, yet is relevant as the whole subject matter. It is an absolute gift to the admirers of gritty realism and to the viewers of general world cinema; whom to which the movie would strike in a stunning way and they will pause, rewind and make themselves thinks of the infinite levels to which it travels. This movie has inspired many a different aspirants of film in Kerala to boldly come forward with their ventures.
4. Nizhalkuthu (2002)
'Nizhalkuthu' is another legendary film from the greatest living director in India, Adoor Gopalakrishnan, which tells the story of a poor old hangman called Kaliappan and his dilemma. Through Kaliappan's story, Adoor throws at us various questions regarding, justice and responsibilities. The crux of the story however is the attitude towards duty. The hangman cannot separate the professional from the personal. He is always troubled by his past executions. The movie is multi layered and filled with so many interesting scenes. Repeated watching makes the movie more enjoyable and keeps revealing more things than what you saw the first time.
3. Njan Steve Lopez (2013)
A criminally underrated piece of work, 'Njan Stev Lopez' essentially is a character study of the lead character Steve (Farhaan Faasil), but it fascinatedly travels to great depths and is an incredibly moving piece of work. It features the city of Thiruvananthapuram as if a main character, and explores the dark sides of it through Steve. The film can be interpreted in many ways, and will evoke the innocence in you. It is a tragic story said with deep melancholy, which reflects in each frame and the dialogues. The tone of the film too contributes to this. The director Rajeev Ravi's love for the art is one of a kind and this marks his wistful style of filmmaking. Steve is a character that will forever be close to my heart and probably many of you out there.
2. Thondimuthalum Driksakshiyum (2017)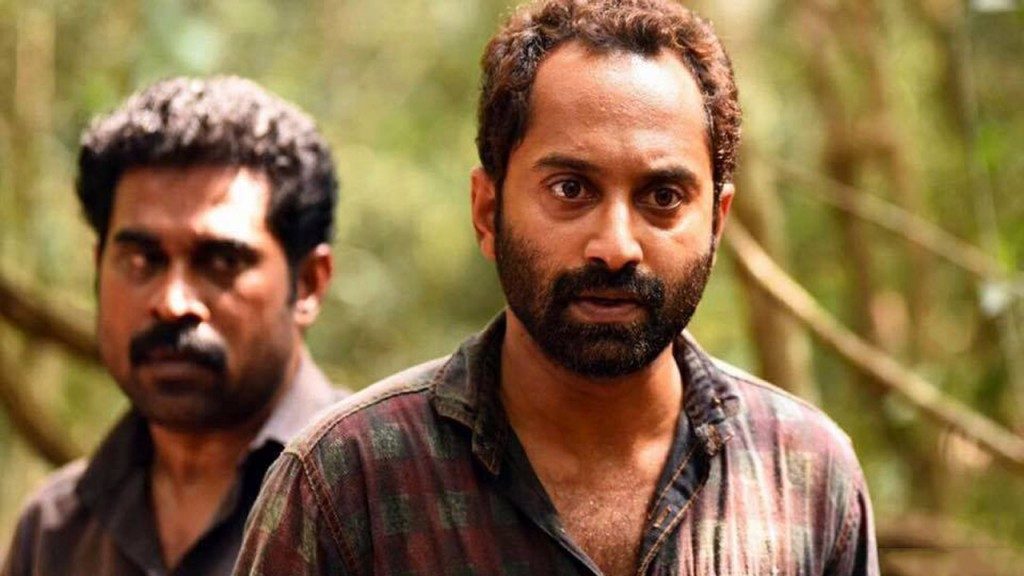 The greatest thing happened in Malayalam cinema this year, more accurately Indian cinema; 'Thondimuthalum Driksakshiyum' is a complete film that Malayalam has been in search for long. The movie possesses a visual and narrative style of its own. The movie is filled with heavy undertones, and it even reverts some of the basic techniques used in film. This film uses an analogous color grading, normally used to reduce tension and give a warm feeling, and the film could have built with extreme tension which the story offers, but it chooses not to; which in itself is a paradox. The film rather unveils many a different social issues, both political and philosophical through an uneasy narrative with its aforementioned ingenuity. An extremely classy film, and is a must watch.
Read More: Best Punjabi Movies
1. Manjadikuru (2008)
'Manjadikkuru', directed by Anjali Menon, also the debut film by her was massively refreshing, yet in a way revolutionary in its ideas and an ode to a forgotten period. It is a story of home-coming where 10 year Vicky reaches his ancestral home for his grandfather's funeral. During this period, Vicky discovers more about himself, his family and culture than he had expected to. He discovers the new worlds of friendship with funny Kannan, cute Manikutti and the innocent tamil servant-girl Roja. The stark contrast between the clear untainted world of children and the hypocritical and mean ways of adults brings about a beautiful evolution of the story. It is an auspiciously inspiring film and is a marvelous gift to film lovers.
Read More: Best Tamil Movies