I know it's very cliché, but we all wet our eyes with happy tears when the hero reunites with the heroine. They exchange sweet words while we just melt with romance. The guy kissing the girl and expressing his wish to stay with her forever has become the ending of all romantic films nowadays. Either that or they drown in sorrow and make us all empathetic towards them. Anyway, a good ending holds the film in good stead for huge success, but if the ending doesn't pitch well, the makers might as well try different careers.
It gets all so emotional if the hero and heroine run towards each other in slow motion as their emotions are perfectly captured by the audience. We want to be in their place and feel that happiness of finally being with your significant other, of finally knowing that there can be no one between you and her. These endings require the magic touch and great finesse to resonate with the audience. That's why very few movies actually manage this feat. Here is the list of romantic movies where the guy ultimately gets the girl.
15. Slumdog Millionaire (2008)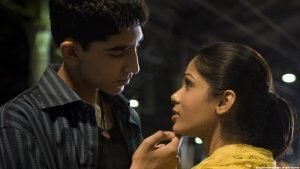 Yeah, it is a controversial choice, but if seen just as a tale of two lovers separated by fate, then you realize how pure it is. Dev Patel and Freida Pinto strike a wonderful chemistry in their respective debuts and mesmerize us with their romance through the years. When Jamaal ultimately finds Latika at a train station, they feel each other's pain as we fondly look back at how their love has grown with time.
Read More: Best Travel Movies of All Time
14. Like Crazy (2011)

'Like Crazy' follows the tumultuous relationship of Anna and Jacob. It can be called 'The Tale of Two Continents' as they keep moving from the USA to the United Kingdom to keep their relationship alive. As they stay away from each other, their relationship gradually falls apart. In the end, they somehow come together, but their marriage is at a juncture where all they can do is remember the good times they had together.
Read More: Best Intelligent Movies Ever Made
13. The F Word (2013)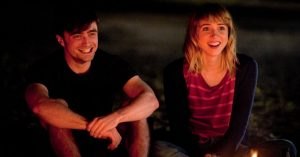 Also known as 'What if?', this film shows a wonderful transition from friendship to love. And the climax where Wallace and Chantry gift each other a Fool's Gold Sandwich brings sweet tears to our eyes. They realize their love for each other and begin a relationship. The film has its laughs and drama but what remains at its core is the chemistry between the two leads and the excellent screenplay. A truly entertaining film for any romance lovers out there.
Read More: Best Gangster Movies of All Time
12. Back To The Future (1985)
Besides being a mind-blowing sci-fi flick, 'Back To The Future' also gives some good tips on how to win a girl's heart. At the center is Marty, who wants to rescue his parents' screwed up marriage, and for that, he has to make them truly love each other. He goes into the past, and despite all the complications, he manages to make them fall in love with each other. George rescues Lorraine in the end and earns her love hence, setting things right. A twisted but fun-filled film to watch.
Read More: Best Women Directed Movies of All Time
11. He's Just Not That Into You (2009)
For the ensemble cast it has, this romantic comedy gives a good peek into each of the love stories. All the love stories are different, but they all get happy endings. It is particularly wonderful how the reconciliation of the couples is shown. There are so many good performances in the film that they all can't be named, but Jennifer Aniston and Drew Barrymore were at their best.
Read More: Best Inspirational Movies of All Time
10. Stardust (2007)
Before being Marvel's 'Daredevil,' Charlie Cox did this fantasy fairytale where he presented the classic case of a guy lately realizing whom he truly loves. 'Stardust' tells the story of Tristan, a prince who is unaware of his royal lineage but tries to win over Victoria until Yvaine comes into his life. Romance sparkles and they can't help but accept it. In the end, Tristan becomes the king and lives happily with Yvaine forever.
Read More: Best Psychopath Movies of All Time
9. Pretty Woman (1990)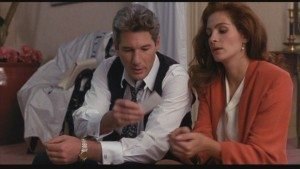 Originally intended to be a dark take on prostitution, 'Pretty Woman' was ultimately turned into a romantic comedy. With Richard Gere and Julia Roberts in the lead, it puts forward the story of a wealthy businessman and a prostitute. He hurts the prostitute by not accepting her love but ends up reciprocating it. The two leads make a good on-screen pair while the story is subtle yet very nuanced.
Read More: Best Murder Mystery Movies of All Time
8. Friends With Benefits (2011)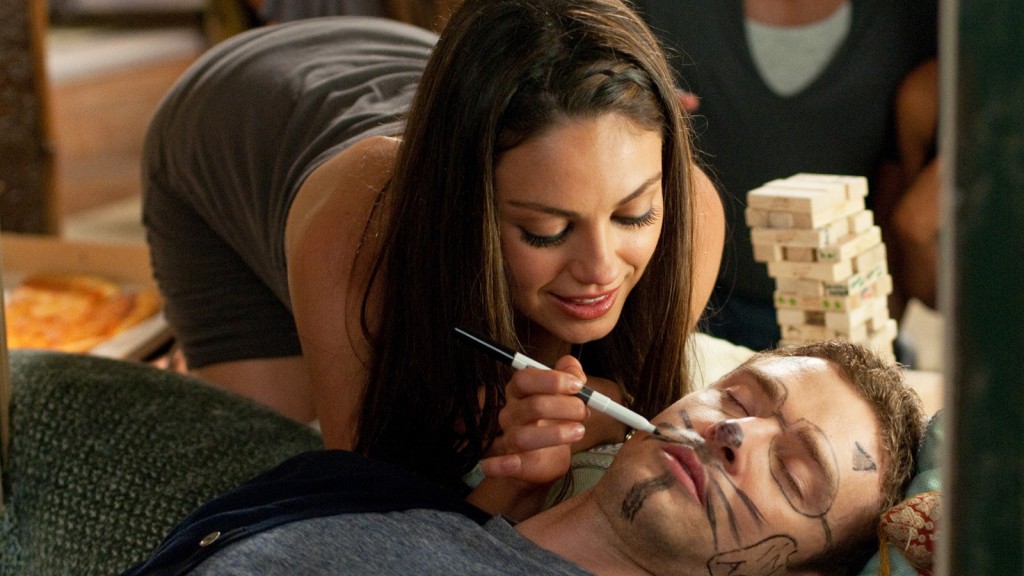 Starring Justin Timberlake and Mila Kunis, 'Friends With Benefits' highlights the modern-day romance where the guy and girl just want to be physical. Jamie and Dylan involve in a 'sex only' relationship and soon part ways due to misunderstandings. But it doesn't take them long to figure out they are best for each other. A grand climax happens at the Grand Central station as they confess their love for each other. A unique take on relationships but a classic romantic ending.
Read More: Best Teen Movies of All Time
7. Spider-Man 2 (2004)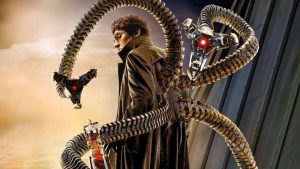 This one is considered to be the best film out of Sam Raimi's 'Spider-Man' trilogy. It is remembered for the amazing villainy by Alfred Molina. But one can also remember it for Peter finally confessing his love to MJ. The moment is simply scintillating as Mary Jane leaves her wedding at the altar and rushes to Peter. Peter realizes that he can balance his responsibilities as Spider-Man and a lover. Indeed, it is the best of the three films.
Read More: Best Stalker Movies of All Time
6. Dilwale Dulhania Le Jayenge (1995)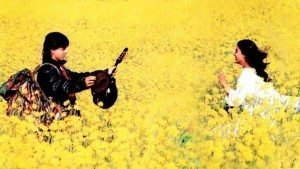 'Dilwale Dulhania Le Jayenge' or DDLJ is the very epitome of romantic happy endings. It finds itself in most 'Romantic Films to Watch' lists, and it is here too. DDLJ just redefined romance and became a benchmark for the future films to follow. The train-catching scene in the climax is particularly what draws emotions out of people. Firstly when Baldev Singh is not allowing Simran to go with Raj, everyone becomes sad. But that sorrow soon turns into smiles as he lets go of Simran's hand, and Simran runs to get on the train. Many films have tried to copy this scene but none can beat the original.
Read More: Best Thriller Movies of All Time
5. When Harry Met Sally (1989)
This film is memorable for the above scene where Sally fake-orgasms in a restaurant. But one shouldn't forget that it is another 'friends turn lovers' film. Bob Reiner is a highly talented director, and this film stands as a testament to how he covers human emotions. Meg Ryan gives her career-best performance while Billy Crystal provides able support. A conventional ending with the two reconciling, but the film itself is very unconventional.
Read More: Best Sports Movies of All Time
4. My Sassy Girl (2008)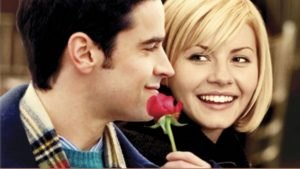 'My Sassy Girl' is very close to my heart as it feels like a very honest attempt of the director to project love. Along with the quirky sequences and abundance of romance, one has to be short of tissues while watching this film. Jordan and Charlie meet through a chance encounter and eventually develop romantic feelings for each other. Their love is put to test and they remain separated for a year. In the end, they build a bridge called 'destiny' and reunite in a restaurant.
Read More: Best Cult Movies of All Time
3. Stuck In Love (2012)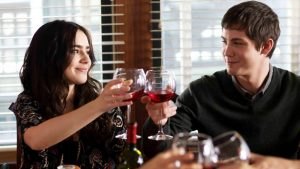 Before gifting us with 'The Fault In Our Stars,' Josh Boone made 'Stuck In Love,' which provides a different perspective on love. It revolves around a writer named Bill, who is still in love with his ex-wife Erica waiting for her to return one day. One fine day when he is having lunch with his family, Erica returns and joins them at the table saying that she just lost the way back home. With a talented cast, 'Stuck In Love' gives some great lessons on how love deserves a second chance.
Read More: Best Neo-Noir Movies of All Time
2. The Notebook (2004)
The film which actually established Ryan Gosling and Rachel McAdams' acting credentials, 'The Notebook' is one of the best romantic films to be adapted from novels. After a long time separated from each other, Allie returns to Noah, and they resume their relationship. They stay with each other and die together, thus immortalizing their love. The two protagonists share an excellent rapport, and this story becomes one that is hard to forget.
Read More: Most Confusing Movies of All Time
1. Before Sunset (2004)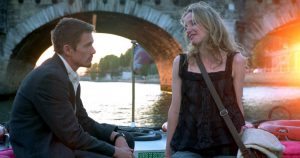 Richard Linklater has established himself as one of the greatest names in the history of cinema, and a lot of that is attributed to the 'Before' trilogy. Releasing in the same year as the previous entry on this list, 'Before Sunset' follows from the prequel as Celine and Jesse resume their romance after nine years, again for a constrained time. But on this occasion, they decide to stick around and be with each other (which we come to know in 'Before Midnight')
Read More: Best Movie Endings of All Time