2018 saw the PlayStation 4 (PS4) go from strength to strength. Despite the renewed competition from Nintendo and with Microsoft coming up with the Xbox One X, Sony's console proved once again why it has been the undisputed leader of this generation. While earlier years saw quite a few remarkable games on the system, 2018 in particular witnessed a slew of breathtaking gaming experiences that transcended the console itself.
From a Greek god in Norse lands to a mature superhero giving his all in the Big Apple, the PS4 established a new standard for the exclusives it houses. As with the other year-end best games of lists, preference in rank has been given to the exclusives, even if a third-party game has been arguably better. Interestingly, the list contains just two such games, the rest being exclusives, a testament to Sony's commitment to the console five years down the line. Before we begin the list, a special mention has to be given to 'Shadow of the Colossus' which saw its PS4 remake this year. Bluepoint Games retained the feel of the PS2 classic while vastly improving the graphics and controls, making it a technical marvel, and more importantly, a sheer joy to play. Without further ado, here is the list of top PS4 games of 2018:
10. Tetris Effect (2018)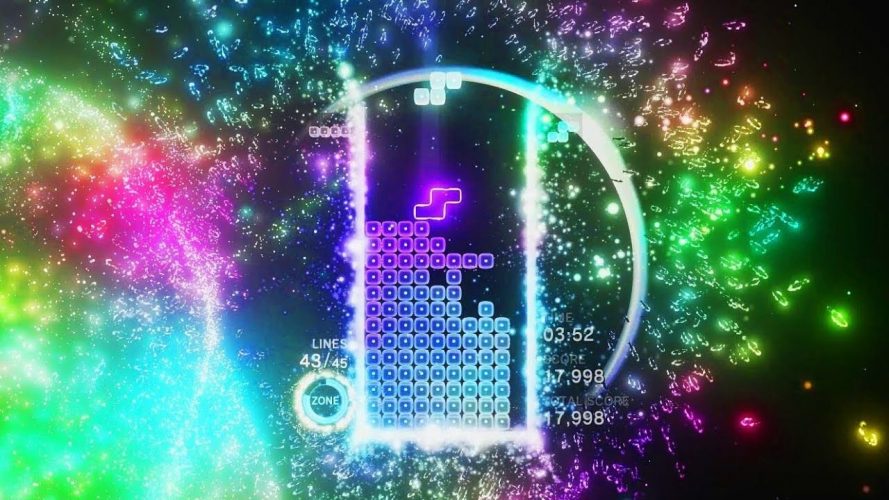 If one was asked about classic games, 'Tetris' would be at the top of the list. The iconic game of matching tiles got a new lease of life this year with 'Tetris Effect.' Developers Monstars Inc. and Resonair retained the core gameplay of the series, with players attmepting to match tetrominos to clear entire lines. New mechanics and modes were introduced, such as the 'Zone' which allowed players to place multiple blocks at once and possibly clear more than sixteen lines simultaneously. The leveling system is meta, that produces new challenges for players as they progress. 'Tetris Effect' was one of the year's best virtual reality (VR) games, with the rich, vibrant colours taking the gameplay in VR to a whole other level.
Read More: Best iOS Games of 2018
9. Ni No Kuni II: Revenant Kingdom (2018)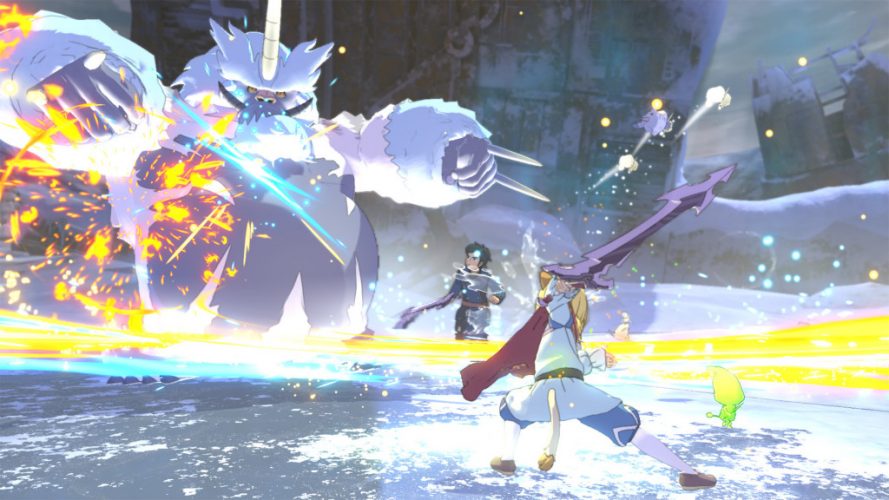 Japanese video game developer Level-5 has garnered quite a reputation for making well-rounded games that are a real pleasure to play. With 'Ni No Kuni II: Revenant Kingdom', they build upon the excellent first game to deliver a compelling tale of redemption and bravery. Players play as Evan Pettiwhisker Tildrum, a young king who has been usurped from his kingdom of Ding Dong Dell by Mausinger, the advisor to his late father. He sets out to build a new kingdom, where everyone can be free and happy. Along with Roland Crane, his friend and companion, he explores villages, towns, dungeons, and other places in the game's open world. Combat is quite innovative, with players battling enemies in an open arena, using melee attacks, magic, and 'Higgledies', small creatures who represent six elements. The result is one of the best action role-playing games (RPG) on the PS4 this year.
Read More: Best Android Games of 2018
8. Monster Hunter World (2018)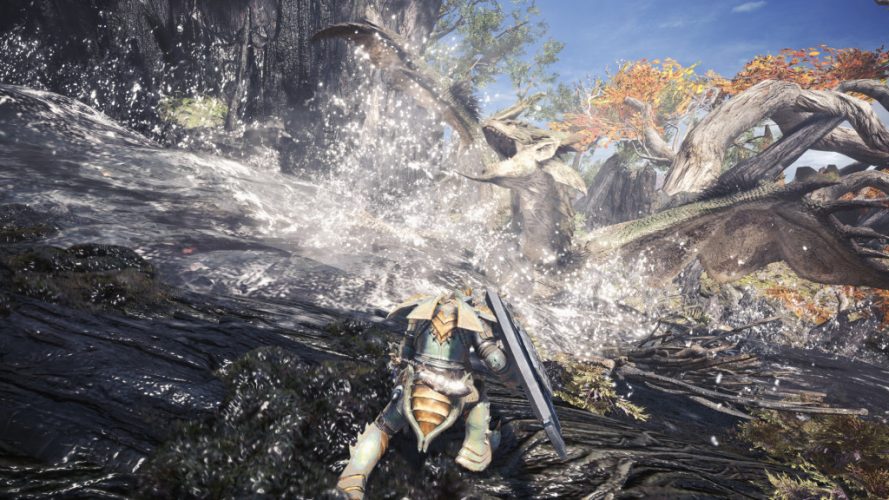 Speaking of action RPGs that took the world by storm in 2018, we need to mention the brilliance of 'Monster Hunter: World.' The 'Monster Hunter' franchise had been more dominant in Japan than in western markets, with separate release schedules and esoteric gameplay elements that would be unfamiliar to western audiences. 'Monster Hunter: World' changes all of that by building seamlessly connected zones with no loading screens and superior intelligence on the part of the monsters we have to hunt or kill. There are loads of weapons and armour that determines unique playing styles. With more engaging enemies, dynamic weather, and a living, breathing world, the franchise is at its best on the PS4 and has successfully made the jump to modern-day platforms in the process.
Read More: Best Nintendo Switch Games of 2018
7. MLB The Show 18 (2018)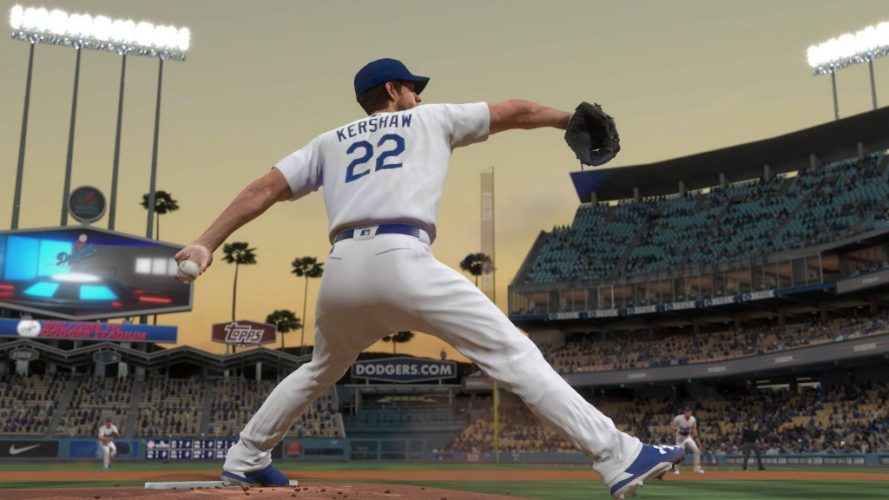 There are the usual suspects when it comes to excellent sports games, with 'FIFA' and 'NBA 2K' ruling the roost, while Konami's 'PES' delivers excellent on-pitch gameplay. However, Sony's flagship baseball series has delivered some authentic on-field action for quite some time now, and 'MLB The Show 18' takes it further this year. The game provides breathtaking visuals and tight controls to make the experience on the diamond as lifelike as it can be. From commentary to how the games play over the course of many seasons, the game nails down the tiny specifics impressively, making it a great sports game on the PS4 this year.
Read More: Best Xbox One Games of 2018
6. Yakuza 6: The Song of Life (2018)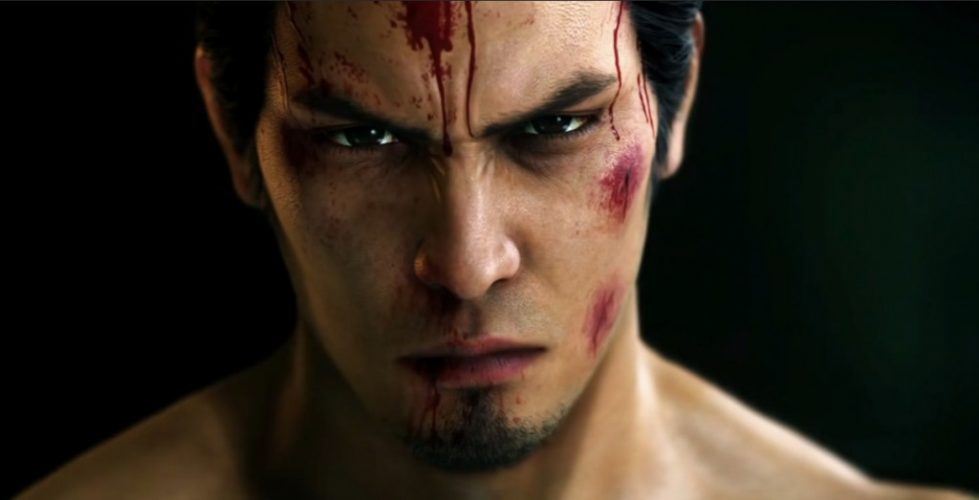 While 'Yakuza 6' was originally released two years ago in Japan as a PS4 exclusive, 2018 saw the English release in international markets. Set in an open world environment, the game follows series protagonist Kazuma Kiryu right from the events of 'Yakuza 5' as he recovers from his injuries. In his quest to find out what happened to his adoptive daughter Haruka, Kazuma travels to Hiroshima and discovers how power, greed, and the love of reputation gave rise to a deep conspiracy. With detailed worlds open to exploration and the arcade-style combat longtime 'Yakuza' fans will be familiar with, the game returns to the franchise's roots in many surprising ways. This leaves a mark as a more grounded experience on the PS4.
Read More: Best PC Games of 2018
5. Firewall: Zero Hour (2018)
First-person shooter (FPS) games have been around for a long time and while the genre has remained popular, there hasn't been much innovation in FPS games of late. Until 'Firewall: Zero Hour', that is. Developed by First Contact Entertainment, the game utilises VR to truly immerse players in the action-packed scenario. The realism is intensified by its multiplayer component, and the emphasis on teamwork is more evident when we are taken right in the thick of things. The 'Contracts' mode has two teams of four, with attackers looking to disable a firewall and initiate a hack on the defenders' laptop while defenders aim to eliminate or hinder the attackers. While this is just the start, it is a very promising one for mainstream VR gaming, and bodes well for not just the PS4 but also PSVR.
Read More: Best iOS Games of 2018
4. Astro Bot Rescue Mission (2018)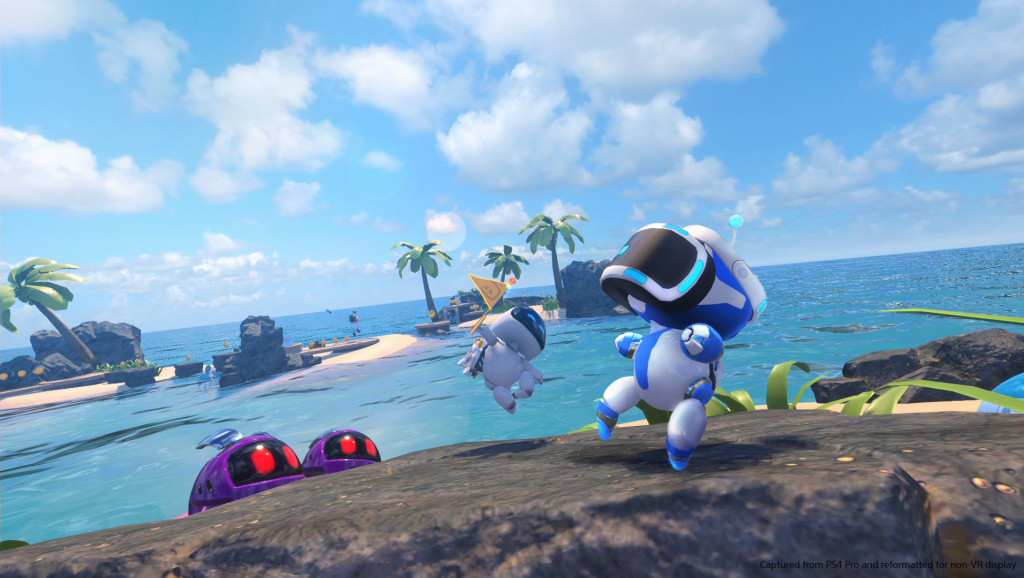 PS4 users would be familiar with 'The Playroom', a preloaded application with many augmented reality-based minigames. The adorable Astro Bots from 'Robot Rescue' there finally got their full fledged game in 'Astro Bot Rescue Mission' and it did not disappoint. The platforming game developed by SIE Japan Studio has players attempting challenges to rescue the Bots who have been scattered across the game's colourful world. Gamers and critics alike were taken aback with how it made VR technology utterly accessible for users of all ages, with simple but fascinating gameplay and a riveting world with endearing characters. 'Astro Bot Rescue Mission' is another strong step forward for VR, with Sony looking strong to fulfill the potential of PSVR.
Read More: Best Android Games of 2018
3. Detroit: Become Human (2018)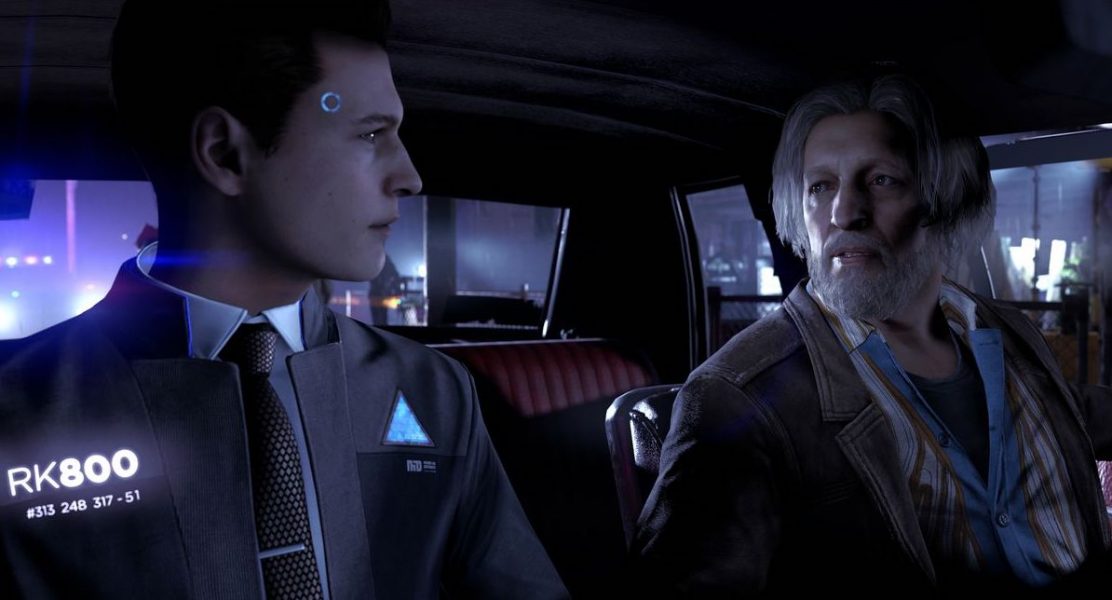 With 'Black Mirror: Bandersnatch' stealing headlines everywhere for how viewer choices change the narrative itself, it has unexpectedly become a good time to talk about one of the modern pioneers of the interactive movie genre. Along with Telltale Games, Quantic Dream has been at the forefront of choice-based storytelling in video games, with 'Heavy Rain' and 'Beyond: Two Souls' proof of their expertise. 'Detroit: Become Human' was a more ambitious project that refined the developer's methods to produce a fantastic example of multilayered and deeply interactive storytelling. Players play as Kara, Connor, and Markus, three androids in three distinct situations as they grapple with their place in a world run by humans. The setting seems outlandish yet brutally real, and the game is remarkably effective at conveying the smallest of moments, such as rescuing a fish, with the largest significance.
Read More: Best Nintendo Switch Games of 2018
2. Spider-Man (2018)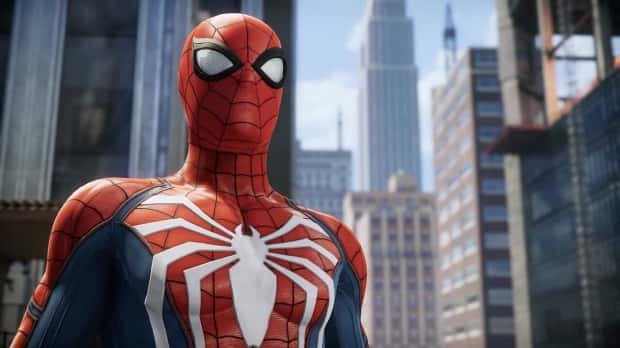 Very few games have been as hyped as 'Spider-Man' was. But even fewer games lived up to such hype as impressively as 'Spider-Man' eventually did. From E3 2016 when we first got a glimpse of our friendly neighbourhood superhero, it had been a long journey to September 2018. Developer Insomniac Games had their heart set on making a video game that was true to the core aspects of the character. When we swung out of Peter's apartment to face the Kingpin, we felt it. When we had those talks with Aunt May at the F.E.A.S.T. shelter, we could barely believe it. By the time we left the final battle, shattered suit and all, we knew it.
We can wax lyrical about the game's superb attention to detail, the seamless combat, the variety of skills and gadgets making up a deep progression system, and how Manhattan itself is a separate character. We can go on and on about how well drawn the supporting cast is, and how playing as Mary Jane introduces a great change of pace and perspective. Perhaps that wouldn't be enough to do it justice. In a year with other terrific video games, 'Spider-Man' hasn't gotten all the plaudits it deserved. The biggest acclaim it can get is that it rekindled hope in a franchise and a genre that needed it. Who knew spider webs would prove to be so exhilarating?
Read More: Best Xbox One Games of 2018
1. God of War (2018)
"The team at Santa Monica…believed at a time when it was easy to not believe…It's a very challenging thing to fundamentally shift something that everybody feels they know so well…" In a recent interview, SIE Santa Monica Studio creative director Cory Barlog said the above lines. In the process, he pinpointed the essence of the tremendous success of 'God of War.' This was a series we all knew for over a decade, having witnessed Kratos' savage fury on the gods of Mount Olympus. With this game, Kratos went to a wholly different direction, and yet, it wasn't one that rendered his past misadventures false. It built upon them, and lay attached to him as steadfastly as his Blades of Chaos.
'God of War' gave meaning where there was hardly any before, and made us feel more than rage and frustration. While the previous games were not as emotionally one-dimensional as is commonly imagined, Kratos here is taken to heights hitherto unexplored. The key here is Atreus. Kratos' son is the one discernible change in how the game progresses, and their relationship is the true hero of the enthralling tale. With spectacular Nordic ice-strewn lands, a wide range of enemies and bosses with the skills to take them on, and a superb support cast, 'God of War' is the best on the PS4 this year. Was there any doubt, boy?
Read More: Best PC Games of 2018