Innovation. If there's one thing that video games aspire towards, it's this. Year after year, generation upon generation, the video game industry is in a relentless pursuit of innovation. New processors, graphical upgrades, control schemes, display resolutions, virtual reality, the list of advancing technology adopted by video games towards fulfilling this aim is seemingly endless. More often than not, they fail. The outcome becomes incrimination rather than innovation. While that's fine, it isn't revolutionary. It isn't pathbreaking.
But there come certain moments when success is found, even from the unlikeliest of places. Even from a Japanese company whose last venture in consoles was a veritable disaster. So most people had written it off, saying that the company might look to develop only software from that point. But it stuck to its goal. Historically, very few companies have chased innovation as much as this one, and when it realised its vision for its next system, there could only be one view of the whole matter. Innovation, when done correctly and with the right intention, can change the world as we see it. On March 3rd, 2017, Nintendo did just that.
The Switch isn't just another console. It brought the two distinctive console types together and redefined how we see gaming systems, and indeed computing hardware, forever. We may have gotten used to the sheer improbability of it all after around one-and-a-half years, but the fact remains that the Switch is a technological marvel. Add the fact that the system houses some exceptional first-party games as well as some third-party heavyweights along with some fantastic indie darlings, and we've got ourselves a wide range of games that cater to varied tastes. Without further ado, here is the list best Nintendo Switch games ever. The list also includes Nintendo NES games.
15. Kirby Star Allies (2018)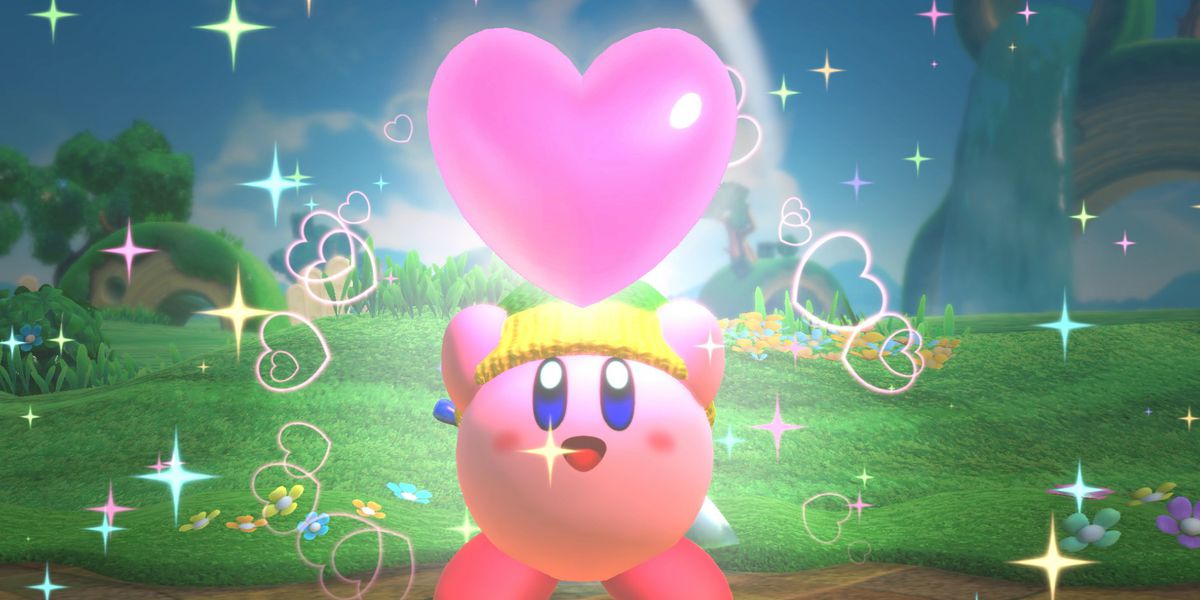 Few platforming games outside of 'Mario' have been as influential as the 'Kirby' franchise. With the latest instalment, the game promises the best of adorable platforming backed by sound gameplay and vibrant worlds. The best part is its four-player co-op mode, which takes the side-scrolling platformer to borderline brawling with all of its powers, and skills. A definite must-play.
14. ARMS (2017)
Initially seen as a gimmicky game along with the likes of '1-2 Switch,' 'ARMS' quickly forged a reputation of being a surprisingly deep fighting game that combined classic brawler gameplay with the modern motion controls of the system. The unique roster of characters along with snazzy visuals up its cool quotient. The various arm-types lend to different strategies too. The anticipation of more content, and exceptional multiplayer cements 'ARMS' as one of the best Switch games.
13. Mario Tennis Aces (2018)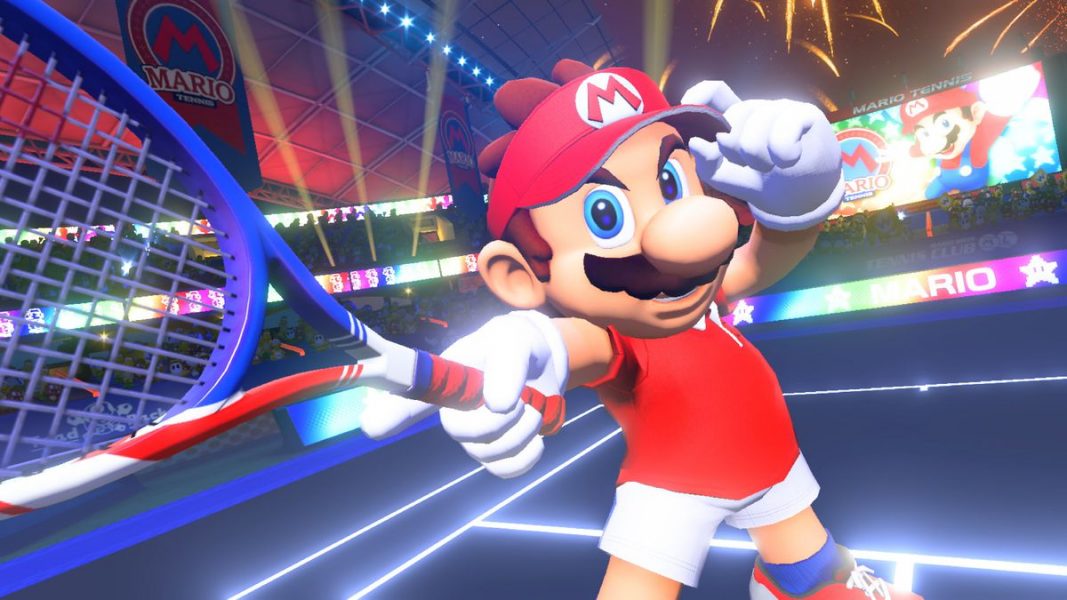 Where has our beloved Italian plumber not been? From cars to golf courses, the little guy has made every world his own. The latest entry in the 'Mario Tennis' series only proves more of the same. The big change in this one is the inclusion of a story, dubbed Adventure Mode, the first since the excellent 'Mario Tennis: Advance Tour' on the Game Boy Advance. This takes core tennis mechanics to a whole new level, with boss battles and challenges galore. The gameplay is fun, with loads of power-ups and special moves making this a typical Mario rendition of the game. Most importantly, there's the classic mode too.
Read More: Best Adult Video Games
12. West of Loathing (2017)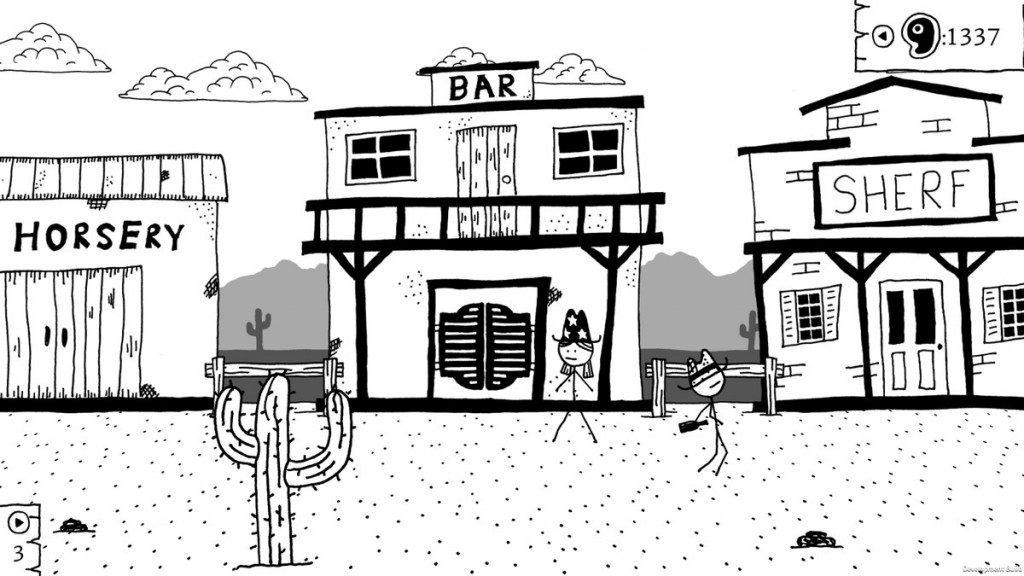 Comedic video games are terribly underappreciated, irrespective of whatever platform they are on, but it looks like the wonderful 'West of Loathing' will beat the trend. The charming stick figure art style blends remarkably well with the game's cowboy Western setting. Armed with a rootin'-tootin' story and an intricate level design, this unique RPG serves as a beautifully warm reminder of the Switch's sheer versatility as well.
Read More: Best Mafia Games
11. Octopath Traveler (2018)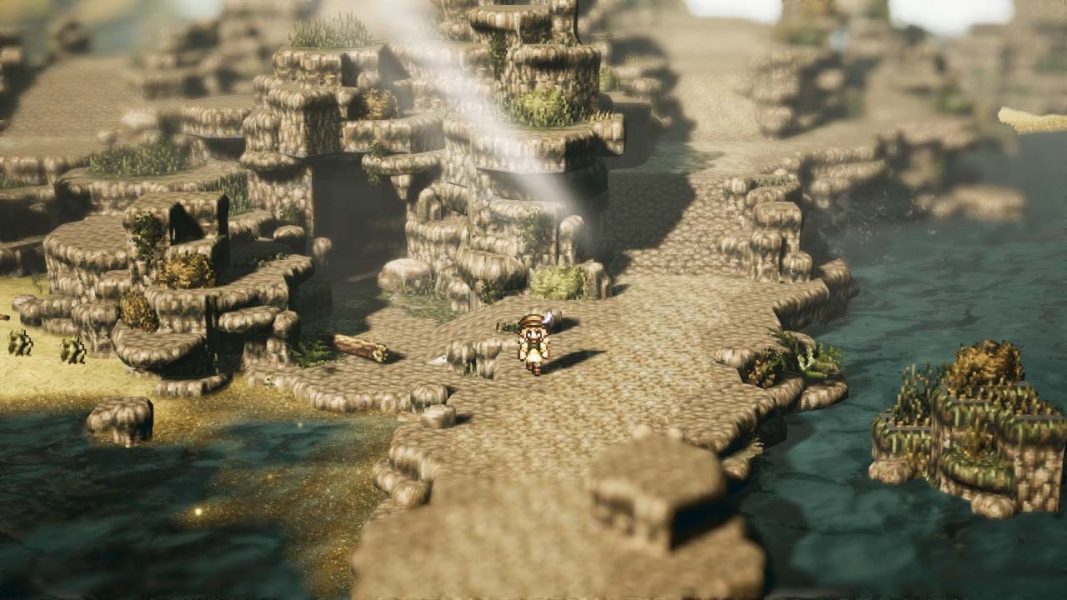 The recent success of the Switch can be attributed to an unlikely but formidable factor: Square Enix's massive RPG 'Octopath Traveler.' The game employs a distinctive HD-2D art style that combines the Super Nintendo Entertainment System's 16-bit architecture with modern polygonal settings and high-definition presentation. As the name suggests, players begin their journey choosing one of eight characters, all with unique skills and powers, and then move on to the rest in their preferred order. With a story immense in scope and excellent turn-based combat, there should be no surprise that this game has sold over a million copies since its release last month.
Read More: Best Board Games
10. The Elder Scrolls V: Skyrim (2017)
Right at the outset, it should be said that 'Skyrim' has no business being on the Switch. An open world RPG, unequalled in scale and depth, boasting hundreds of hours of treasure quests and battling dragons, shouldn't be playable on a handheld device. Yet here it is, defying all our expectations. To have the irrepressible game, with its familiar decadent world and new motion controls, right in our hands is nothing short of a miracle. From Riften to Falkreath, and all the DLC as well, 'Skyrim' is an impossible game made possible on an irresistible console.
Read More: Best IO Games
9. Mario + Rabbids: Kingdom Battle (2017)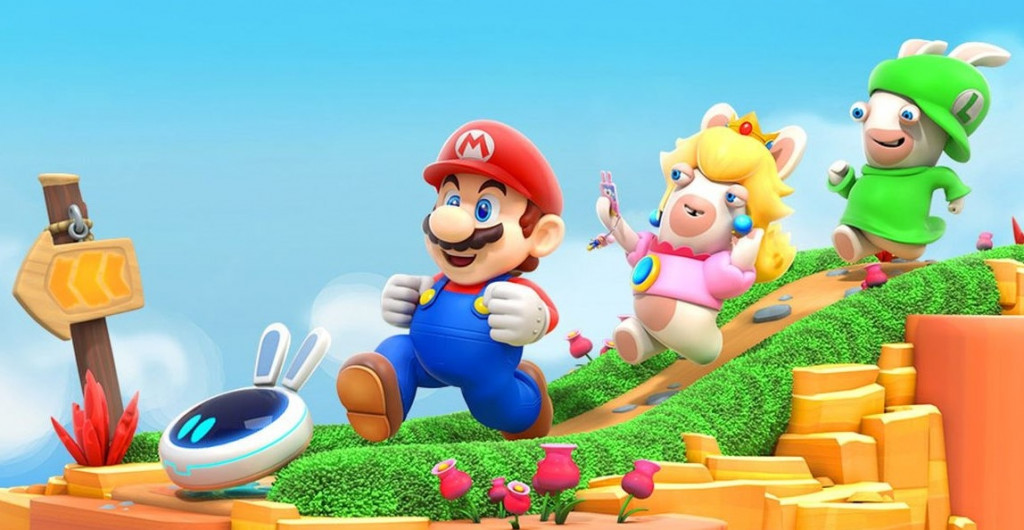 Hardcore strategy games have always had a select fan following. With demanding gameplay and a comprehension of complex gameplay mechanics, the genre has mostly been for a select audience. Ubisoft changes the formula with Mario and the endearing Rabbids coming together to deliver a surprisingly accessible yet tactically deep experience. With all mechanics introduced gradually, and a thorough knowledge of Mario's world, this is a tactical RPG unlike any other.
Read More: Best Online Games
8. Bayonetta 2 (2018)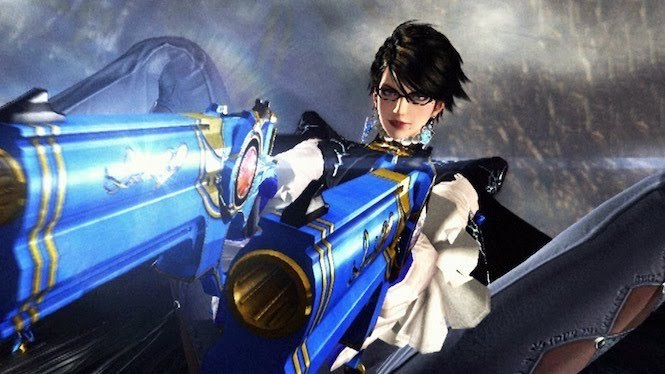 One of the most acclaimed action games of the last generation gets a spectacular lease of life on the Switch. 'Bayonetta 2' was originally a Wii exclusive, and gets its splendid action mechanics revamped on the handheld. With an engrossing story, a spectacular heroine in our titular Umbra witch, and seamless action-packed sequences, 'Bayonetta 2' isn't one to miss. Oh, and did we mention you get the first game in the series for free with this one too?
Read More: Best GamesCube Games
7. Splatoon 2 (2017)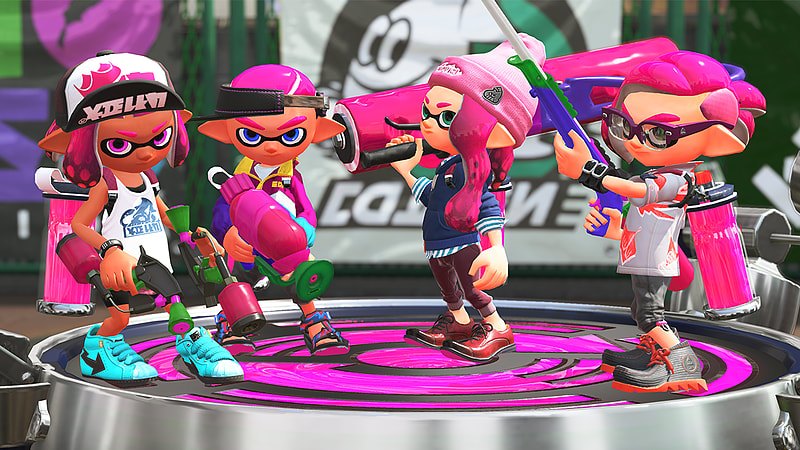 There are very few characters in all of video games who make as excellent a job of being both utterly adorable and refreshingly feisty as the Inklings, the half-human, half-squid central characters of the 'Splatoon' franchise. The second instalment ups the ante with the Salmon Rush mode as well as a fairly detailed single-player story. The shooter mechanics along with the unique aim of filling up the map with the team colour remain as inimitable as ever, making this a must-have Switch exclusive.
Read More: Best WWII Games
6. Celeste (2018)
We keep hearing many clichés around us, many oft-repeated phrases, but 'the journey of life' is arguably right at the top of the heap. Imagine a work of astounding meaning and beauty based upon this maxim. Sounds improbable? 'Celeste' by Matt Thorson and Noel Berry will prove you wrong.
The game follows Madeline as she makes a thoroughly eventful and demanding journey to the top of the eponymous mountain to break free of her inner anguish and be her 'true self' in real life. On the way, she meets some fantastic characters on their own personal journeys, and battles her own demons of depression and panic attacks. With gameplay mechanics such as mid-air dashes, springs and spikes blending into the setting well, this is a sound game with a big heart.
Read More: Best Nintendo Wii Games
5. Xenoblade Chronicles 2 (2017)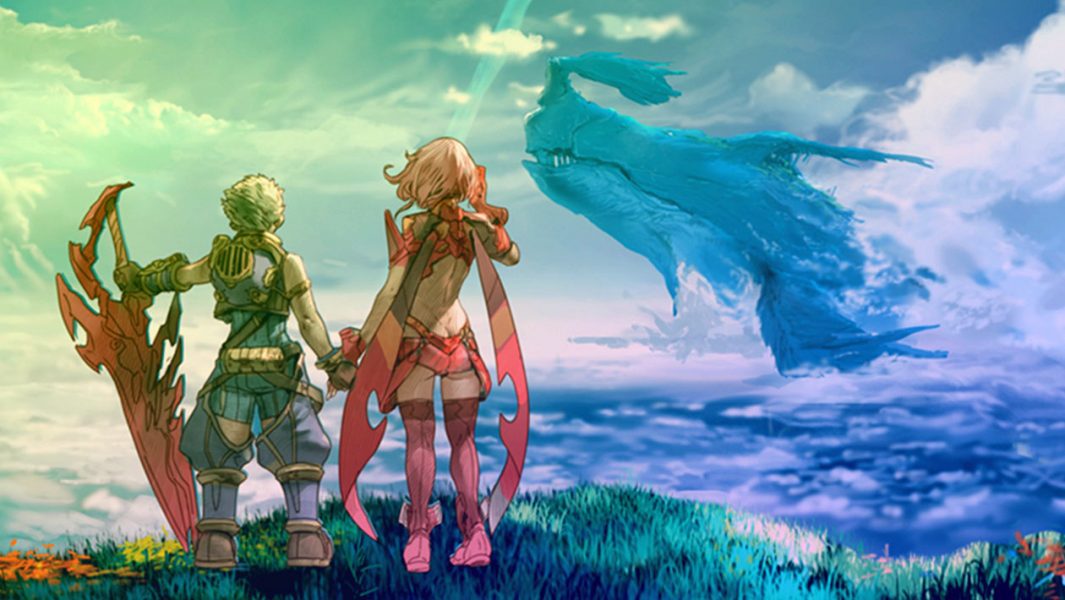 The Switch got its first stellar RPG in the massive 'Xenoblade Chronicles 2,' an astounding game set in the gorgeous water world of Alrest, topped with clouds. The story follows Rex, an orphaned salvager, and his friends Nia, Gramps, and Pyra, on a quest to stop Flesh Eaters from destroying all of humanity. With a seemingly endless series of missions and an endearing group of characters coupled with impressive action RPG gameplay, and suddenly there's an easy way to spend countless hours without being aware of the time at all.
Read More: Best GBA Games
4. Mario Kart 8 Deluxe (2017)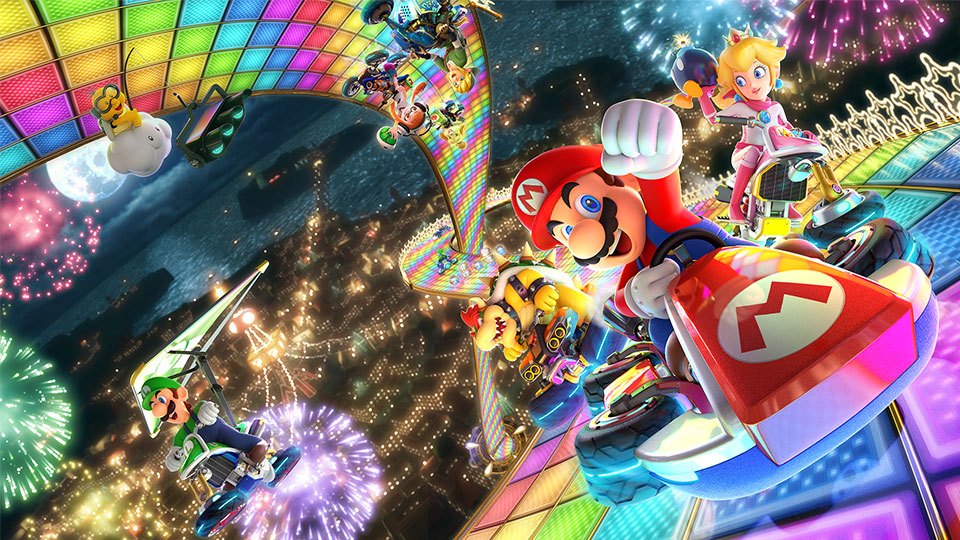 The 'Mario Kart' series has had a dedicated fan following that spans across casual racers, hardcore video game drivers, and everyone else in between. The Switch has the definitive version of the latest 'Mario Kart.' Comprising of 48 tracks, with tons of cars and characters, all with their own power-ups, the game has seemingly limitless content. The clincher, however, is that two people can race each other on one Switch, without requiring any additional controller, making it one of two absolute must-haves as far as multiplayer is concerned.
Read More: Best Games For Teens
3. Snipperclips (2017)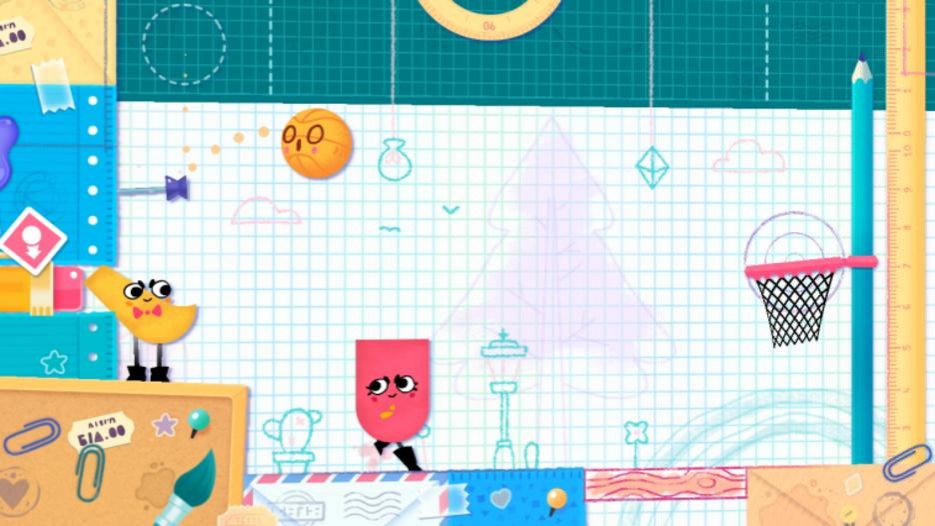 Speaking of multiplayer must-haves, welcome to the unbelievably adorable world of 'Snipperclips' where two to four players must cooperate to change their characters' body shapes through, you guessed it, snipping and clipping, to accomplish the many objectives the game provides. The game sparks of innovation right down to its core, with the immaculate level design and the surprising emotional investment players want to put in towards Snip and Clip, the game's main characters. The Blitz and Party modes only add to the variety and sheer fun.
Read More: Best VR Games
2. Super Mario Odyssey (2017)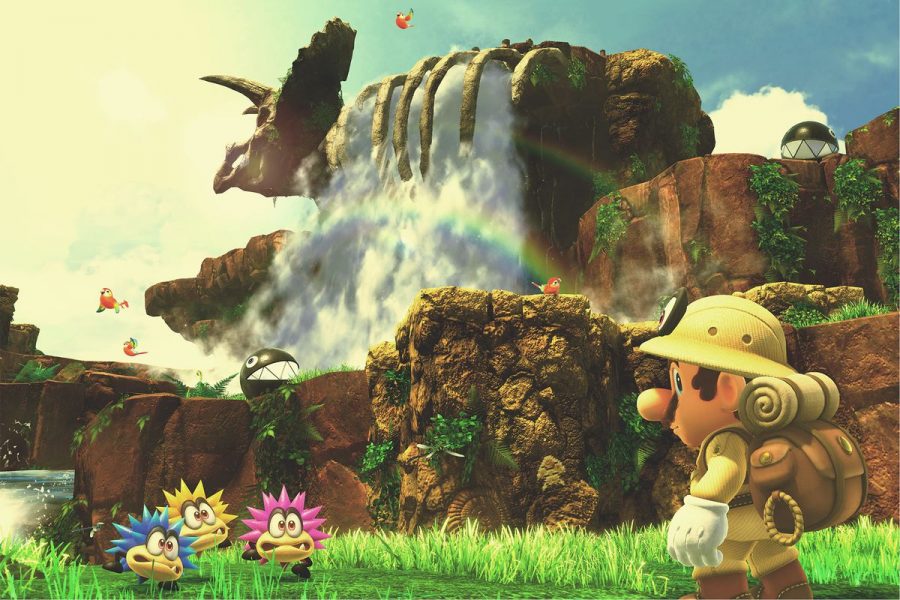 Arguably the most enduring video game franchise of all time, 'Mario' gets an astonishing contemporary representation through 'Super Mario Odyssey.' The game is our little plumber's biggest adventure yet, with Mario taken away from his familiar mushroom haven to bigger, nastier, and more breathtaking worlds. The addition of his sentient cap friend, aptly named Cappy, radically revamps the entire 'Super Mario' formula, and stretches the limits of platforming to heights hitherto unknown. With a heartfelt story and innovative gameplay, 'Odyssey' has a comfortable claim to being not just one of the best Switch games, but being one of the best games of all time.
Read More: Best PSP Games
1. The Legend of Zelda: Breath of the Wild (2017)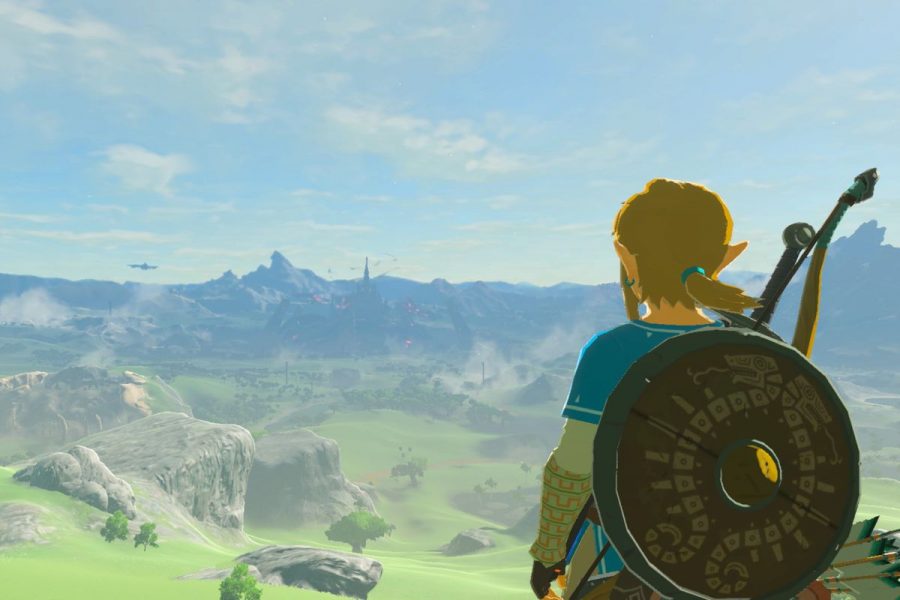 Some things never change. The sun rising from the east. Tons of pending homework. And a 'Legend of Zelda' game at the top of yet another list of video games. 'Breath of the Wild' takes the best concepts out of brilliant contemporary RPGs such as 'The Elder Scrolls V: Skyrim' and revamps them totally, to create a veritable masterpiece. With a stunning world that constantly threatens to make you forget the real world around you, and a deeply riveting story that makes gamers fall in love with Link and the excellently developed support cast, 'Breath of the Wild' should be anyone's main reason for getting the Switch. If not for anything else, then for the sheer wonder of playing such a gargantuan, intricately detailed game right not just on your TV but also right in your hands too.
Read More: Upcoming Nintendo Switch Games