Violence. Arguably the one thing video games are (in)famous for. However, there is mindless violence, and there is controlled chaos. Structures of crime that seep into every strata of society. That influences homes and shops, businesses and individuals. Where crime has a life of its own, and rears its surprisingly organized head to leave its mark in the society it seeks to dominate.
Organised crime has a long and rich history in video games, with developers eager to depict their own milieu, their subculture that is such a huge part of the worlds they lived in, and continue to, to this day. From ruthless mob bosses to up-and-coming guys looking to make a mark, these organisations consist of all kinds of people. Their formidable influence on the goings-on of their cities makes for compelling storytelling. Here is the list of top mafia games ever on organized crime, and it should be noted that 'Mafia' is used here as a common shorthand for all the organisations involved in such activities. On this list, you will not find Mafia card games or Mafia board games. You can play most these games on PS4, Xbox One, PC or online.
15. Dead to Rights (2002)
'Dead to Rights' is a gripping action thriller game that centres around police officer Jack Slate and his canine companion, Shadow. Together they patrol the streets of the crime-filled Grant City and are set on the course of uncovering a conspiracy after a harrowing tragedy befalls our protagonist. With great use of 'bullet time', admirable puzzle mechanics, and versatility in utilising Shadow to our use, 'Dead to Rights' has slipped under the radar now, but should certainly be given a chance.
Read More: Games Like Civilization
14. The Getaway (2002)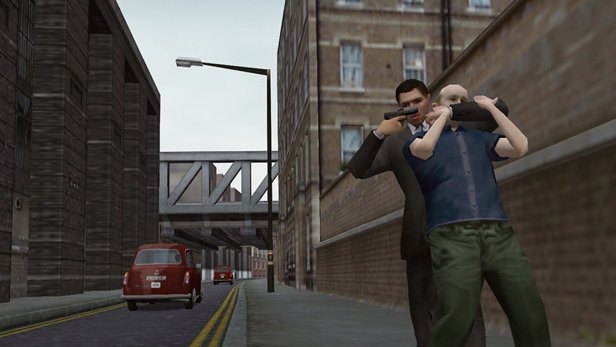 The mafia has been portrayed left, right, and centre, in video games, so much so that all of organised crime with its many organisations is commonly known by its Italian counterpart. There has been a dearth of London gangsters in video games, but 'The Gateaway' is an excellent example of an attempt to balance the scales. With great driving mechanics, and a detailed environment removed from the US for a change, it is a must-play for sure.
Read More: Games Like Club Penguin
13. Saints Row: The Third (2011)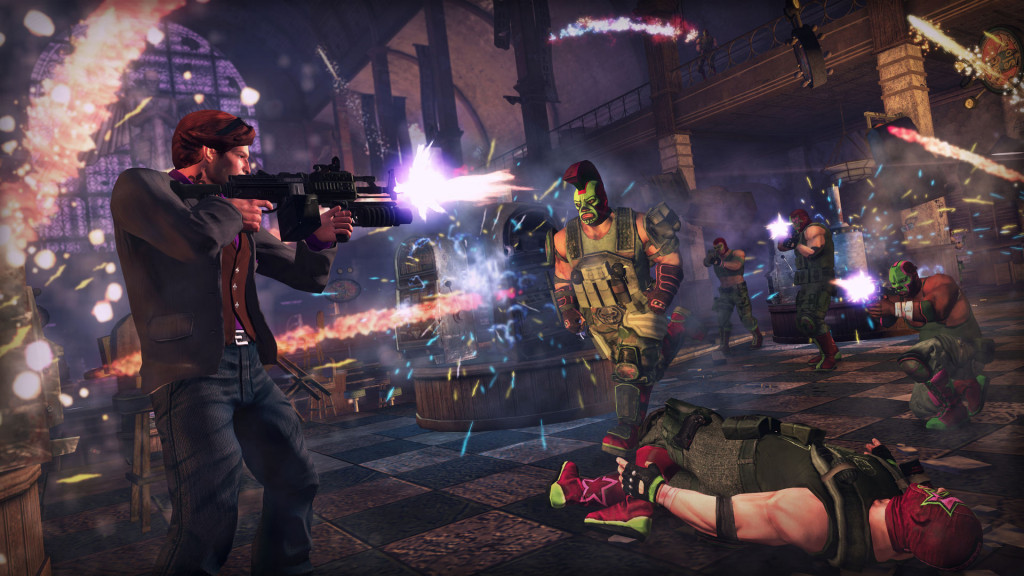 As a series, 'Saints Row' started off quite seriously, compared to what would transpire later. 'Saints Row 2' had a modicum of seriousness whereas its predecessor was downright sombre in presentation. However, with its third installment, the series gave up any links to such sobriety and unleashed a chaotic joy. In 'Saints Row: The Third', players enact the role of a super-powered crime lord. Instead of attempting to explain what its hilarious plot is, let it be known that there are airstrikes, unlimited explosive ammunition, and baseball bats shaped like male genitalia. You should just play 'Saints Row: The Third.'
Read More: Games Like Clash Royale
12. L.A. Noire (2011)
With Team Bondi's proprietary facial motion-capture technology, Rockstar Studios delivered what turned out to be one of the most underrated gems of recent times. In an astonishingly recreated Los Angeles set in the 1940s, players take on the role of Cole Phelps, a LAPD detective who searches for clues, interrogates suspects, chases criminals and much more, to uncover a massive conspiracy in the rampantly corrupt city. Rife with film noir influences, this is a mafia game we should all play.
Read More: Games Like The Sims
11. GTA: Vice City (2002)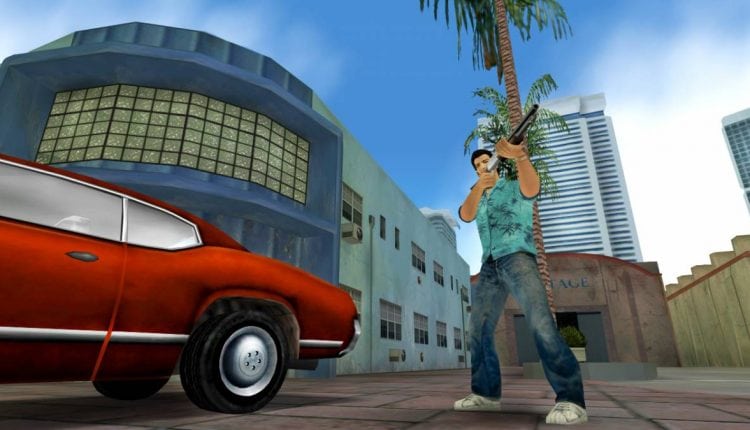 'GTA: Vice City' smashed all conceptions of an open world game when it released 16 years ago. With its richly detailed world that had a life of its own, 'Vice City' captured the essential feel of a Miami rife with sex, drugs, and crime. Featuring a brilliant lead performance from Ray Liotta, the game brought in buying property and earning income as well. 'Vice City' remains one of the most significant games of this generation as they grew up, and its depiction of crime cartels paved the way for later video game depictions of the mafia as well.
Read More: Upcoming Horror Games
10. Max Payne 2: The Fall of Max Payne (2003)
As the follow-up to the genre-defining 'Max Payne', 'Max Payne 2' continued the tragic story of the eponymous NYPD detective with considerable panache. With refined shooting mechanics and the glorious return of 'bullet time', Max's story gained considerable complexity as it intertwined with a conspiracy of betrayal and destruction. In the likes of Vladimir Lem and Vinnie Cognitti, the game offers a realistic depiction of the mafia in New York and well-drawn antagonists that act as a highly effective foil to our protagonist.
Read More: Upcoming Xbox One Games
9. Yakuza (2005)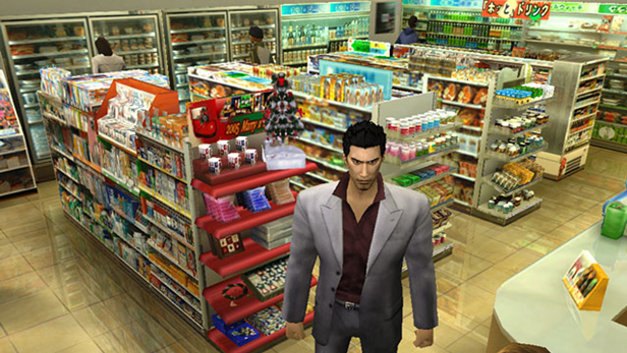 The first game in what would go on to be a storied franchise, 'Yakuza' was unique both in its Asian open world and for being a mainstream depiction of a mafia that wasn't really the Mafia. The game brought in half decent gameplay mechanics and an engrossing plot. However, it is how the game brought a much deserved spotlight on a wider representation of crime and a culture removed from America, that is more significant in the long run. The story, that of a yakuza wrongly imprisoned for a decade who protects an orphaned girl from the criminal underworld, is heartrending, and makes its case for players to give it a go. With 'Yakuza Kiwami', its excellent current-generation remake available now, playing it has become even easier.
Read More: Upcoming Nintendo Switch Games
8. Mafia III (2016)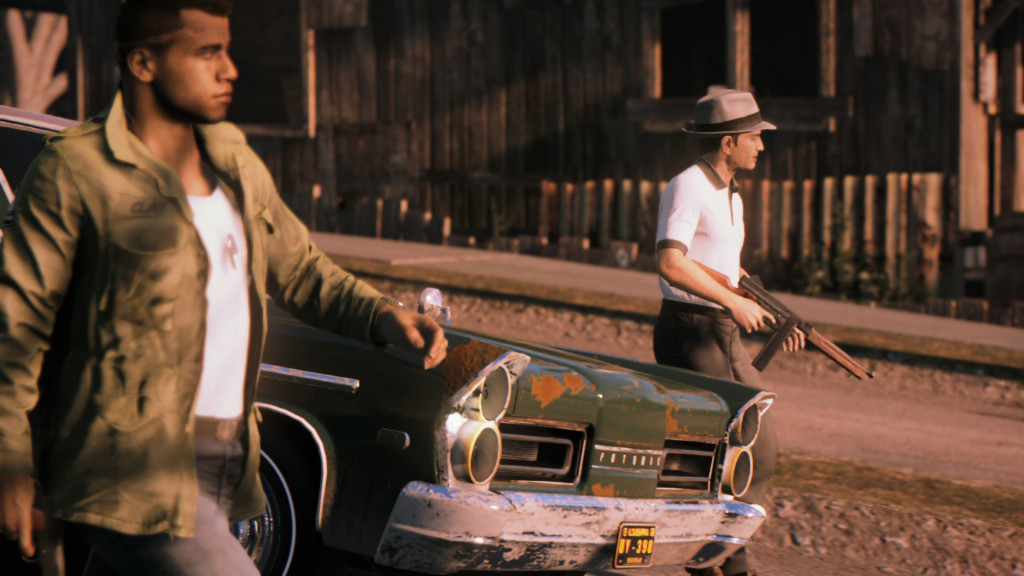 The third instalment of the series everyone is expecting to be on this list might not have lived up to every one's expectations, but it is very much an excellent game on organised crime. The game follows Lincoln Clay in the very unique premise of him aiming to take down the Mafia instead of being a part of it. The open world is sprawling, and the game steers clear of the hackneyed Italian-American stereotypes that are rife in these games.
Read More: Upcoming PSVR Games
7. GTA III (2001)
'GTA III' is one of the most important games of all time. Its foray into a 3D open world was monumental for video games, and would change the medium forever. Liberty City might have aged a bit by 2018, but the city of crime and corruption will make its way onto any list, especially where the mafia is concerned. The plot of an outsider making his way up the criminal ladder, only to face a stark realisation is handled wonderfully by Rockstar, and makes this game a must-play.
Read More: Upcoming PS4 Games
6. Yakuza 4 (2010)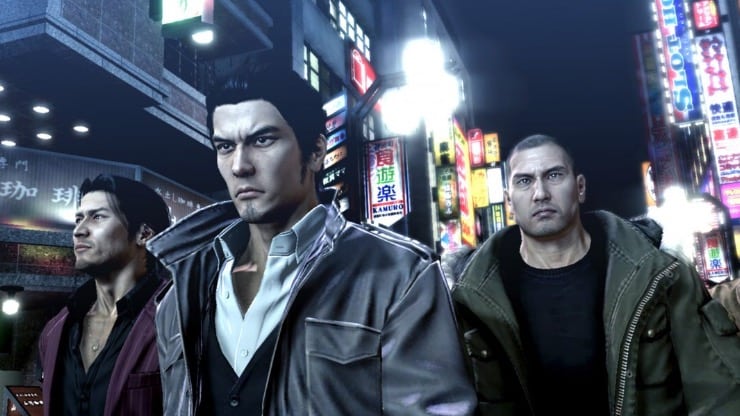 While the 'Yakuza' games will make obvious entries onto this list, what is special about 'Yakuza 4' is how far it takes the depiction of life's tiniest details. From accurate Pachinko simulators to its casinos, the game makes us believe in its fiction. This is so heightened that we are fully immersed by the time we fight corrupt stock traders, and even lead an economy where garbage is money. All this, and a gripping plot to boot.
Read More: Best Adult Video Games
5. Mafia (2002)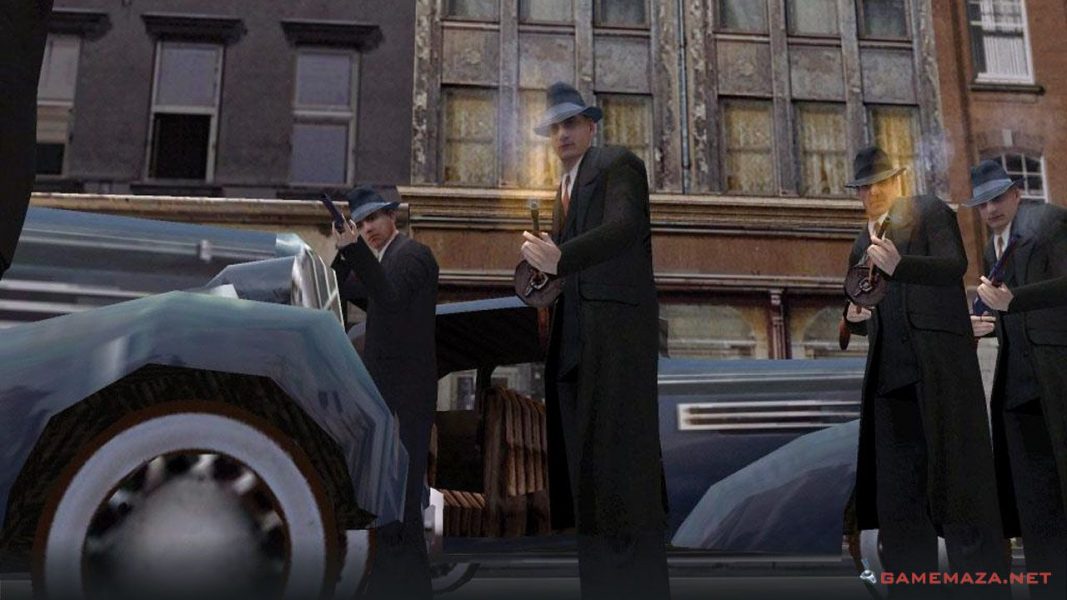 The game that started it all. The first 'Mafia' gave us the beautiful city of Lost Heaven, incorporating elements from Chicago, New York, and Los Angeles. The story follows Tommy Angelo in a poignant story about his rise and fall in the Mafia, in the 1930s. With over 50 classic American cars, plus 19 bonus ones, along with trams that can be ridden, the game consists of staggering damage physics in relation to these vehicles as well–making the driving a veritable pleasure too.
Read More: Games Like Tetris
4. Scarface: The World Is Yours (2006)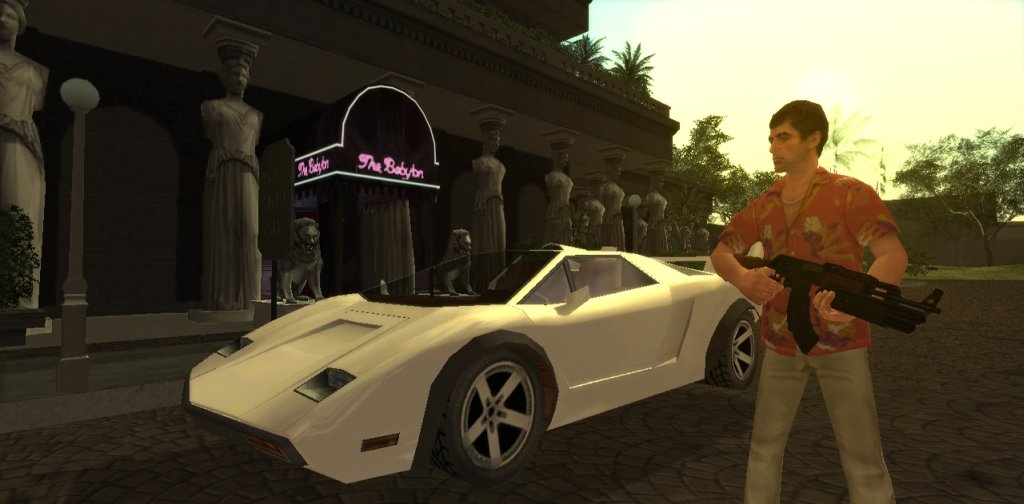 There haven't been too many great video game adaptations of movies, but 'Scarface: The World Is Yours' bucks this trend. Al Pacino continues his spectacular turn as Tony Montana, as the game begins from right where the film ended. With a detailed world, and amazing mechanics such as the "Blind Rage" system, this is a rare game that offers something for Pacino fans as well as movie buffs too.
Read More: Games Like Call of Duty
3. The Godfather (2006)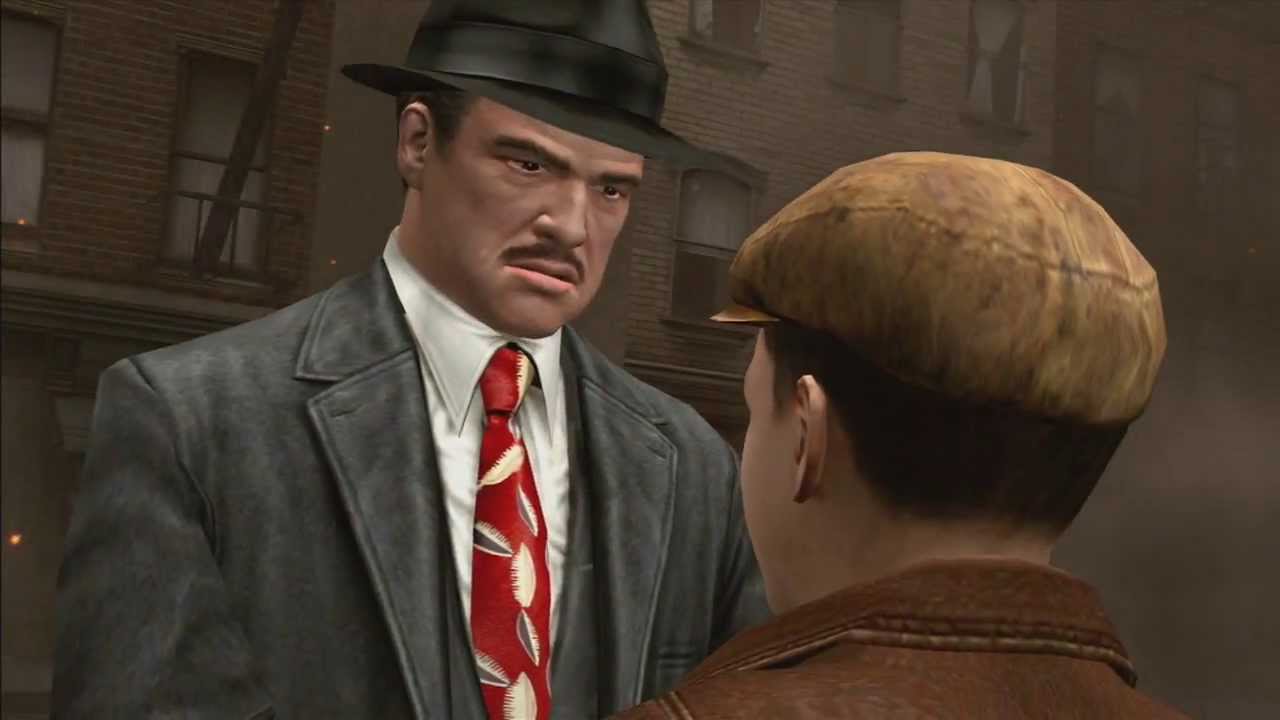 Speaking of video games based on movies, there aren't many better than 'The Godfather', building upon stories of both the novel and its cinematic namesake. There were hindrances in its portrayal, with Pacino going over to the game previously mentioned, and Marlon Brando shortly passing away after recording his lines, most of which were unusable due to his ill health. Despite all this, the game's representation of New York is stylised and a treat to the eyes, with the process of gaining control over the city and defeating the rival families delightfully deliberate. The game continues the tradition of the book and film, and is one of the best mafia games of all time.
Read More: Games Like Ark
2. Mafia II (2010)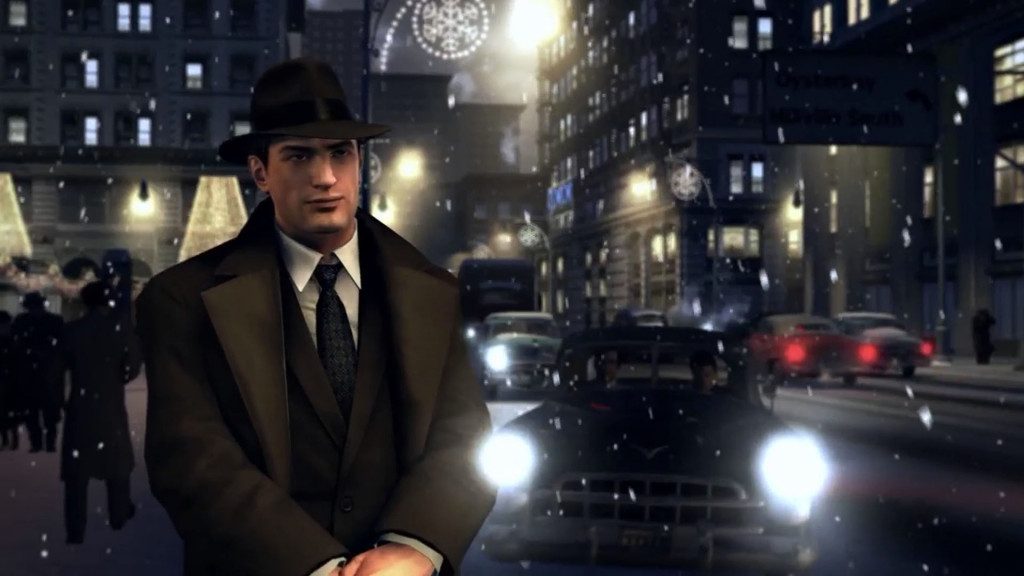 The backdrop of crime makes for some splendid, grounded storytelling that deals with crucial social, and political themes. With a list that delves deep into this, it is imperative to mention 'Mafia II.' The game is centred around Vito Scaletta, a young Italian, and how he breaks through the ranks of the Mafioso. The Golden Age of America blends wonderfully into the visceral narrative, with excellent shooting mechanics, and authentic vehicles.
Read More: Games Like Counter Strike
1. Sleeping Dogs (2012)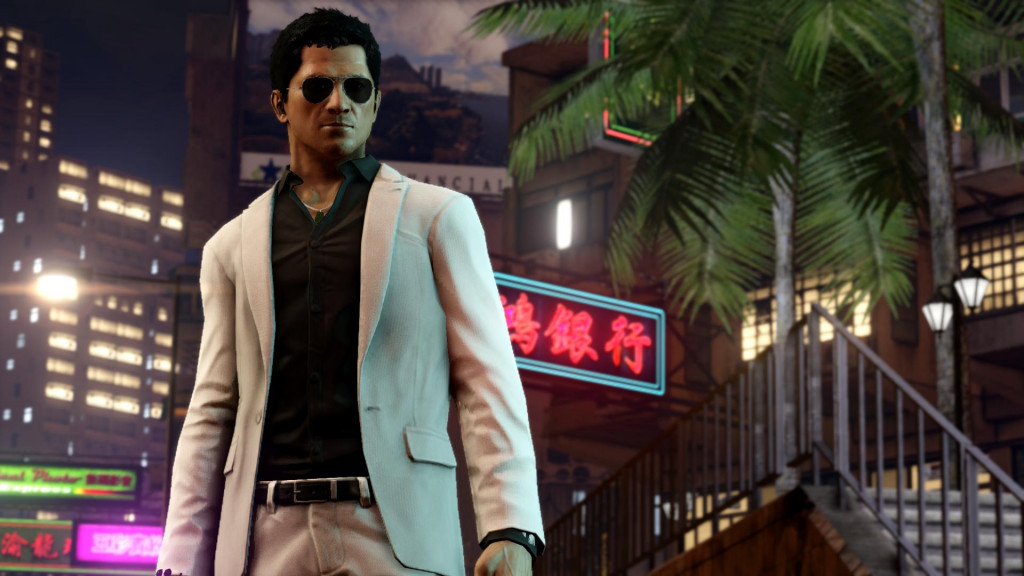 Set in Hong Kong, 'Sleeping Dogs' emerged out of nowhere to stun the world with its level of detail in capturing the open world of the city. The story follows an undercover police officer and his efforts to infiltrate the Sun On Yee Triads. Its excellent driving mechanics were influenced by the 'Need for Speed' series, as some of the series developers worked on this one too. The fluid combat system was another high point, evoking Rocksteady's 'Batman: Arkham' series. All in all, the game nailed every aspect wonderfully. 'Sleeping Dogs' is the most mafia you can get without actually playing the series, and then some more.
Read More: Games Like Pokeman