Oh yes, Club Penguin. Every kid will recall playing that online massive multiplayer game at least once during their childhood. We all were fascinated by the winter-set virtual world with the online players playing cartoon penguin-avatars of themselves. Although Cub Penguin's target audience was between the ages of 6-14, there was no restriction as to the player's age eligibility to play the game. The game's safety protocols were executed very well- any player using abusive/inappropriate language were banned for 24 hours from playing the game. The plus point of this game was that free membership was available to everyone. Those players who opted for paid membership could access a wide variety of cool features like purchasing fashion accessories for your penguin, buying fancy furniture for your igloo etc. Here, every penguin could opt to buy a pet called "puffles" which are adorably cute.
What makes the dynamics of the game so good is that the penguins were humanized in order to behave and feel like us. There are shops in the world of Club Penguin where you could buy goodies and sweets. There is also a nightclub where you could train your penguin in mastering his dance moves. The game also boasted of so many cool adventures like surfing, toboggan races, jetpack sailing, racing on mine carts, ice hockey etc. You could also train your penguin in a game of card-jitsu where your penguin could obtain a black belt.
But the best part of the game was the Club Penguin PSA missions where your penguin had to take on the role of that of a secret agent and tackle missions which used to be so fun and entertaining. The missions were actually well designed and each mission had an intriguing plot to test your detective skills. Disney who had acquired the company just two years after the game had launched did a terrific job to keep the game running.
With time, the game's private servers were becoming vulnerable to DDOS attacks and database leaks due to insufficient security measures. The game also had plenty of criticism targeted especially over the fact that it encouraged consumerism and allowed players to cheat Unfortunately like most online games, Club Penguin started to decline in 2015 due to low popularity and in March 2017, the game was discontinued. Its successor Club Penguin Island was launched soon but users complained the game wasn't just good enough as compared to its predecessor. It's a shame that this game had to shut down because it was one of the most popular massively multiplayer online game with more than 300 million user accounts and had become almost well known with every online gamer. Here is the list of video games similar to Club Penguin that are our recommendations. You can play these games like Club Penguin on mac, PlayStation 4, Xbox 360, Xbox One and even online.
10. HABBO (Hobbo Hotel) (Platform: Browser)
This Finnish networking service's target audience which was aimed between the ages of 13-18 started back in 2000. It soon expanded with users up to 150 countries. Here players are to create their own characters called "Habbos" with which they can chat with other players, make new friends, chat with them, organise parties, look after virtual pets, create and play games in different hotels etc. With features very similar to that of Club Penguin like customising fashion accessories, homepages displaying their habbo positions etc, one cool feature of this game is that players could join various clubs and discuss almost any topic. There are many fun games to get engrossed in like Falling Furni, Costume change, Carnivals, building and designing rooms and other role-playing elements etc. This game is free of cost but again, to obtain exclusive items required paid membership. Unfortunately, the game has been shut down in multiple countries like Sweden, Norway, Japan with exceptions like most of the other countries.
Read More: Games Like Counter Strike
9. Fantage (Platform: Browser)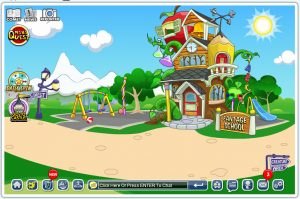 Another 2D free-to-play browser-based virtual game with a slightly younger target audience of ages 6-14, this game offer a fun and colourful experience for users to explore, play mini games and make friends by meeting fellow ""fantagians". It offers both single and multi-player game sand also allows the users to shop for cool content like improving one's personality through their profile and their homes. You can keep pets and play games, with them, buy new items and creatures and battle with one another and host parties with other users. The plus point of this game is that it focuses more on the social networking experience aspect without running the risk of divulging personal information, allowing parents to have access to multiple permission locks, and having plenty of safe filters on chat rooms that keep watch on any reported suspicious activity.
Read More: Games Like Pokeman
8. Poptropica (Platform: Browser, iOS, Android)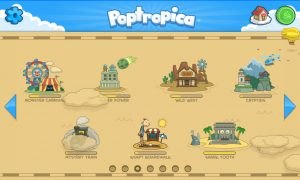 Created by Jeff Kinney- author of the very popular 'Diary of a Wimpy Kid', this game has over the years gained a large fan base. With excellent graphics, this game takes place in a virtual world of a chain of vast story-based uncharted islands of Poptropica. There are a lot of adventures to choose from like travelling back in time, breaking out of jail, building your own island, battling pirates, thieves, monsters etc. You can customise your own avatars with exclusive outfits from your favourite heroes and travel across multiple islands which really is the fun aspect of this game. You can collect prizes and powers and choose to have conversations with other users or just play in numerous missions with them.
Read More: Games Like Tetris
7. Moshi Monsters (Platform: Browser)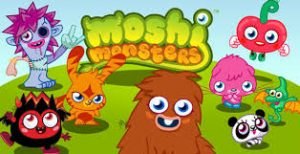 Released in 2007, this British website aimed for children aged 6-12, it allows gamers to adopt virtual monsters like a pet. By playing mini-games, you can earn "rox" which can be spent on buying accessories like pet's clothes and its home. The cool part of this game is that your pet is fully customizable and that you can navigate your way into Monstro City by taking daily puzzle challenges. Here you are required to take constant good care of your monster like feeding it well, and interacting with it so that it doesn't get so lonely. There are a large variety of monsters to choose from but again, much of this game is restricted unless you pay the membership fees which allows users to have access to a large number of cool features. As of now, this game is very popular with over 80 million members in almost 150 territories worldwide.
Read More: Games Like Call of Duty
6. Fishao (Platform: Browser, Facebook)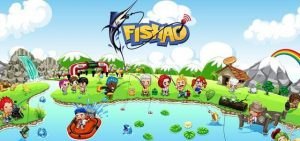 A very unique one indeed, this game is a friendly fishing world which combines the joys of fishing, tournaments which ultimately creates a very enjoyable experience indeed. Here, users have to compete with other players worldwide in catching over 200 varieties of fish in many different areas. It also features a weight system so that every time you catch a fish t won't always weigh the same. The gameplay boasts of many unique and diverse places to compete like tropical jungles, deserts and even Antarctica. You can shop for better functioning rods, baits and even boats in order to go fishing in deeper parts of the ocean. What appeals users to this game so much is its PvP tournaments which takes place every 20-30 minutes where if you are placed in the top 3 positions, you will get a fishcoin award. Although the game is in 2D, the graphics are really beautiful and cute. The gameplay is quite easy and simple enough for casual players. With a mixture of luck and skill at play when fishing, you really get a sense of achievement if you can top these tournaments and can get handsomely rewarded for it too. Highly recommend that you check this game out!
Read More: Games Like Ark
5. Animal Jam (Platform: Browser, iOS, Android)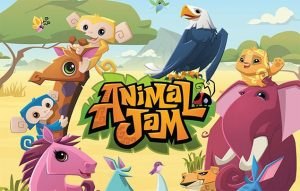 Launched in 2010 by Wildworks in partnership with National Geographic Activity, this game makes use of real-world examples of plants and animals. From an educational point of view, it gives an opportunity to players to discover and learn various facts about zoology like using its numerous features like mini-games, adventures, parties and social interactions. Users can choose their animal avatar, customize the, decorate their dens and adopt dens. It's very helpful for kids especially as they get to learn about animal and plant life while navigating through Jamaa where players get to travel through ecologically diverse places. The game makes use of virtual currency called "Gems" which can be used to purchase additional avatars and dens. With a paid membership, you can get access to a large variety of different animals. It allows players to interact with each other by chatting in safe environment. As of now, this game is one of the most popular educational games for kids with more than 160 million registered members worldwide.
Read More: Games Like 'Pokeman GO'
4. Wizard101 (Platform: Browser)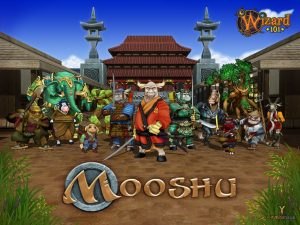 A very popular online MMPORG game, it carries a wizard school adventure vibe with features like collectible card magic, wizard duels in far-off worlds,, learning new spells and completing quests etc. This game allows us to create a student Wizard in order to save Wizard City and explore many different worlds. The combats are handled in a turn based card system which makes way for easy and fair play for users to battle with each other. You can also join forces and engage n battles up to 4×4 which creates more of a social and friendship aspect of the game. There are many schools of magic to choose from. The gameplay is quite simple and elegant. The combat and dueling are rather fun. Overall, it's quite a fun and compelling game.
Read More: Games Like 'League of Legends'
3. Club Cooee (Platform: Browser)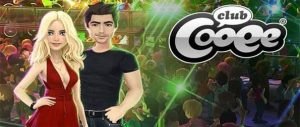 One of the best free online virtual world games targeted especially for teenagers, this game allows you to create your own avatar and express your unique style. It allows you to make your own home designed more to your liking and personality. Here the characters are in teen forms and also you can interact and chat with other players through their avatars and form bonds with them socially. It boasts of teenage-like features like nightclubs, romantic places like gardens and beaches. The game not only focuses on the social aspect of chatting but also create your own music in the DJ room which other users can vote on it. You can also purchase some Cooee points so that additional features can be accessed. Players can also raise unique pets like dragons, butterflies, unicorns etc. Its fun 3D graphics should definitely appeal any gamer.
Read More: Games Like 'Candy Crush'
2. Horzer (Platform: Browser)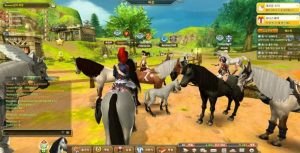 A game which will appeal to horse and pony lovers, this amazing virtual-based world game allows us to breed a virtual horse. You can adopt one/several horses, ponies or donkeys from 50 varieties of horses, take care of them, participate in various horse race competitions and chat with other players. You can customise your horse,and even run your own stables and manage them. There are a large variety of equestrian competitions to choose from like trotting and galloping races, dressing contests and very exciting polo matches. You can continually improve your favourite horse breeds by choosing the best stallions and mares to produce the best foals for the future of the breed. This game is also a community for hundreds of horses and pony lovers who you can share your passion of by chatting with the other players. It also has cool features like creating a group on a breed that you are particularly interested in, posting your own horse pictures and scrolling through thousands of horse pictures of other players.
Read More: Games Like 'GTA'
1. Movie Star Planet (Platform: Browser, iOS, Android)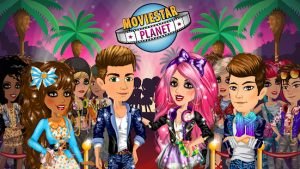 For all those kids who dream of living the dream by becoming movie stars, this game is perfect for you. This game has more of a social and creative aspect which involves playing games, interacting with other players, creating your own movies etc. Participating more in the community leads to earning StarCoins and fame which then allows us to boy more costumes and make even better movies. More than the social aspect, this game encourages you to be more creative. The chat rooms are relatively safe and you can participate in more dress-up competitions. A more of a time-pass game, this will appeal more yo girls rather than boys.
Read More: Games Like 'Fallout'