The current console generation has seen the two behemoths of the tech industry go head-to-head once again for market supremacy, and while Sony's PS4 might be considered to come out of the clash better off than its primary rival, Microsoft breathed some fresh life into the generation by introducing the world's most powerful console, the Xbox One X. The recently concluded E3 2018 highlighted Microsoft's endeavours to bring out engrossing gaming properties through its acquisitions of five acclaimed indie gaming studios such as Undead Labs and Ninja Theory. Its research division is developing proprietary AI to enable high quality games to run on any device in the near future.
All in all, things suddenly look bright for Microsoft and Xbox's chief executive Phil Spencer as we near the end of the current console generation. With all that in mind, it is no wonder that there are quite a few Xbox One games coming up that are sure to engage gamers like never before. Without further ado, here is the list of most anticipated new Xbox One games coming out in 2019, 2020. We can only hope that these latest XBox games would be as good as some of the recent ones.
20. Battletoads (2019)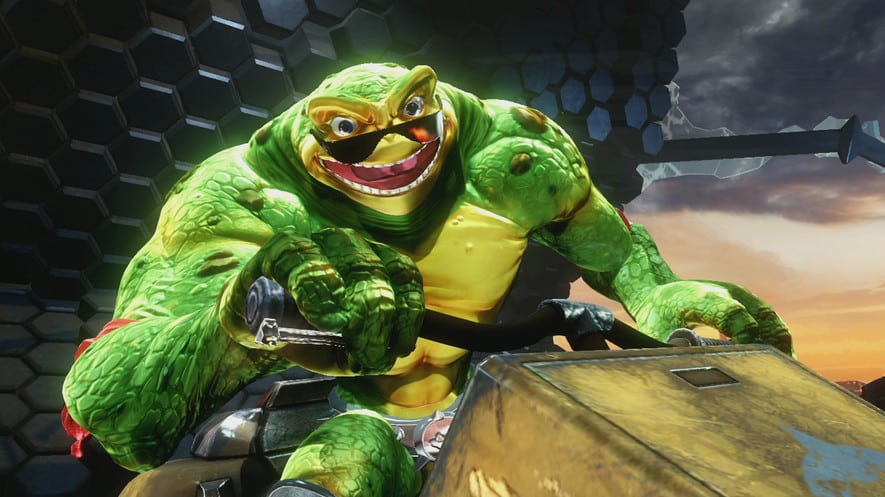 The 'Battletoads' series has been a perennial fan favourite across generations. However, there was little hope of ever seeing the beat 'em up arcade style game again, especially on modern platforms. All that changed when Microsoft announced the new 'Battletoads' at E3 2018, infusing new life into an iconic franchise that will return after almost 25 years. Here's to seeing the eponymous toads in action once again on our screens, with the hope that they remain as exhilarating on the Xbox One as they were before.
19. Kingdom Hearts III (2019)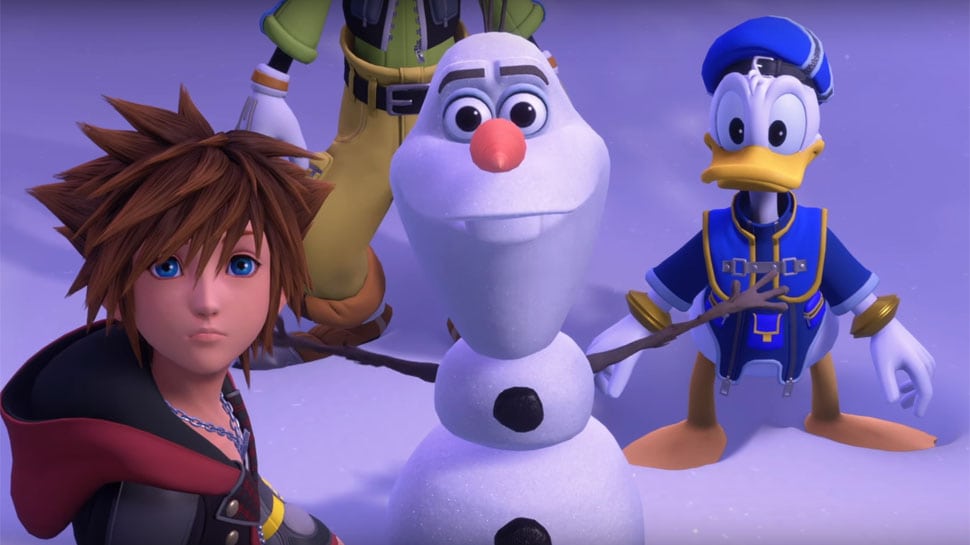 While this much beloved, upcoming action-adventure role-playing game is not an experience exclusive to Xbox One, the storied franchise has never made an appearance in Microsoft's console. Until now! 'Kingdom Hearts 3' is not just a video game, it is an event in itself. The upcoming game promises to improve upon the already fun storytelling of its predecessors. Series protagonist Sora returns, on a quest to find the seven 'Guardians of Light' and the elusive 'Key to Return Hearts' to thwart the evil Master Xehanort's intentions to usher in a seconf Keyblade War. With characters from all over Disney's formidable repertoire, Goofy and Donald Duck to Olaf and Mickey Mouse, it is high time that Xbox players get some fantastic Kingdom Hearts action!
18. Session (2019)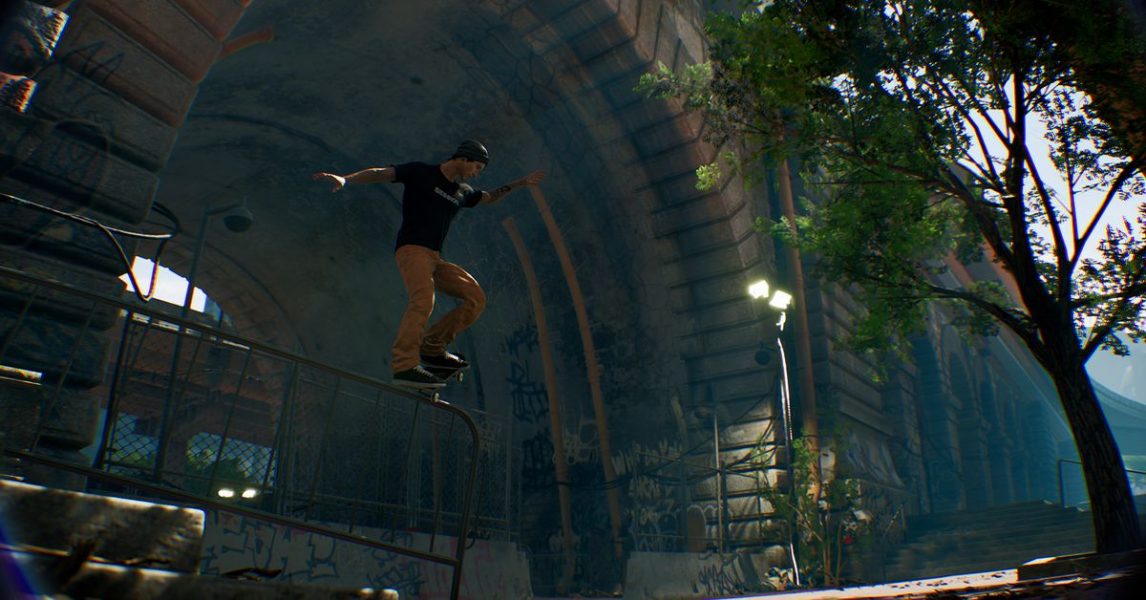 Before the start of E3 2018, fans were clamouring for a video game that sat unlikely amongst more likely suspects, such as heavyweights 'Red Dead Redemption 2' and 'Assassin's Creed: Odyssey.' That game was the rumoured 'Skate 4', the long awaited fourth instalment of EA's beloved skateboarding franchise. Sadly, the EA Play conference came and went, with no mention of it. Fans were understandably disappointed, but there was a surprise waiting in the wings. Enter 'Session.' Developer Crea-ture Studios promises to bring in the nostalgia for 'Skate' fans with the game presented through a fish-eye perspective out of a VHS tape. There is no scoring system as such, and the game will have modern controls to provide a unique, accessible experience. 'Session' will be hoping to satiate longtime 'Skate' fans, and it looks like they have the right tools to go about it well.
17. Ori and the Will of the Wisps (2019)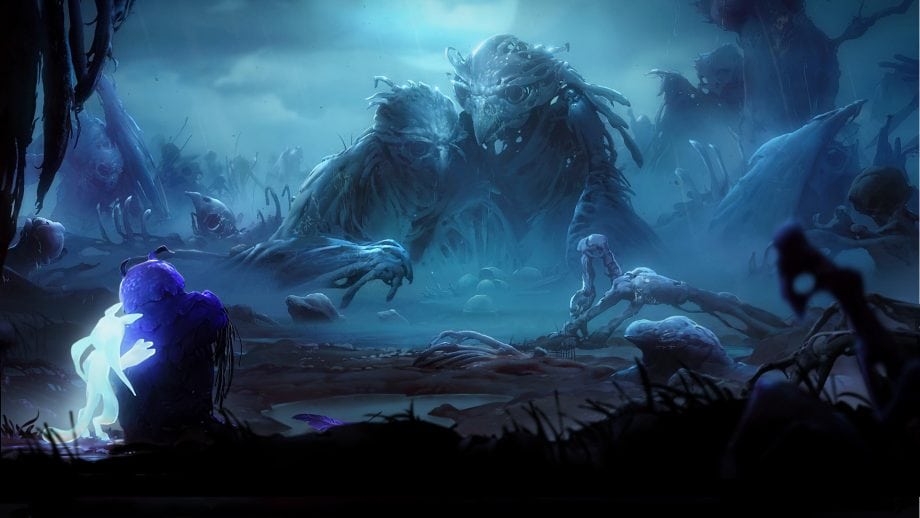 Little known developer Moon Studios burst onto the scene with the release of 'Ori and the Blind Forest' in 2015, and deservedly so. The platform-adventure incorporated elements from the 'Metroid' and 'Castlevania' series, such as seamless integration of story and level design, new abilities giving access to unexplored areas, leading to an emphasis on exploration, with a heartrending narrative to boot. Its sequel 'Ori and the Will of the Wisps' looks set to continue its proud traditions. The fantastical setting, engrossing characters, and haunting soundtrack ensures this will be must play, much like the one that came before it.
16. Cuphead: The Delicious Last Course (2019)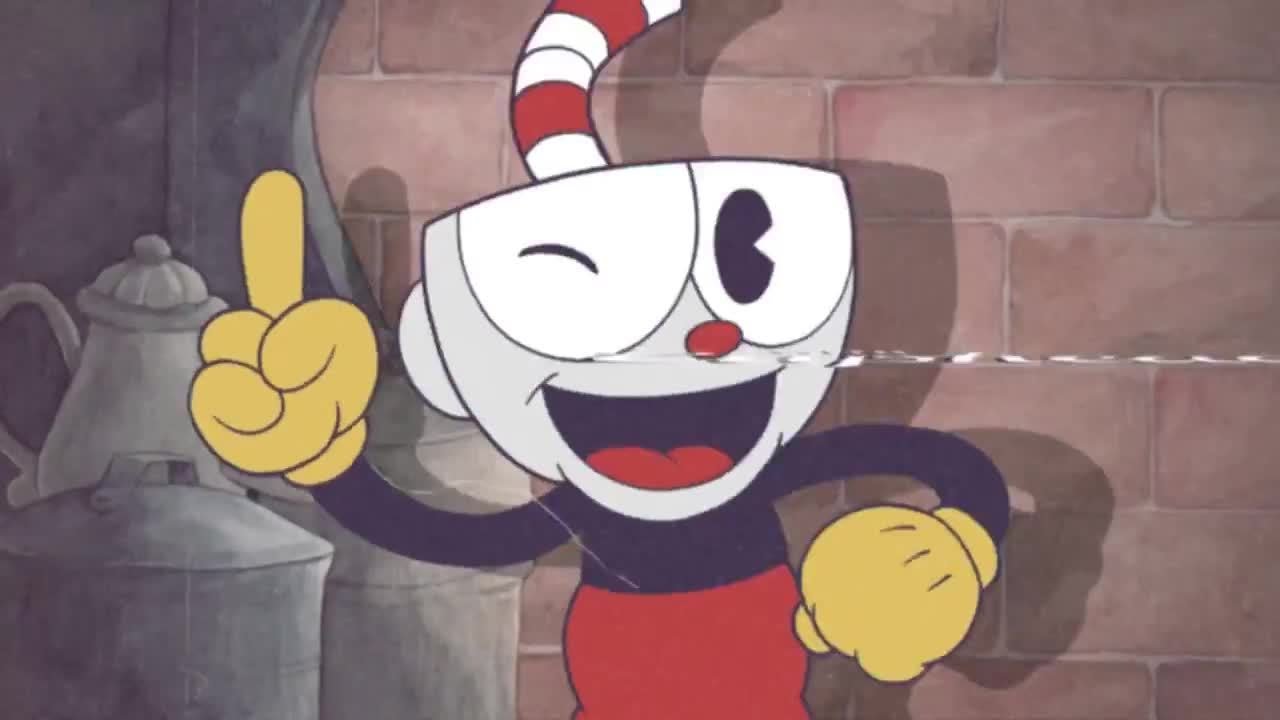 While 'The Delicious Last Course' isn't technically a full game, it serves as major downloadable content (DLC) for one of the most visually appealing games of last year, irrespective of platform. 'Cuphead' took the video game market by storm with its old cartoonish aesthetic belying its demanding but fulfilling progression system. 'The Delicious Last Course' will serve as a major supplement to the main game, with new levels, bosses, new characters in Ms. Chalice and Chef Saltbaker, and a whole new island. This makes the game an almost separate entity in its own right, and gives Xbox One owners even more reason to get the whole package.
15. Gears 5 (2019)
The 'Gears of War' franchise has undoubtedly been at the forefront of Xbox exclusives in recent memory. It has almost single-handedly delivered exciting, heart-pumping action for Xbox owners for quite some time. This time around however, the latest offering from The Coalition shouldn't be bogged down by such pressure, owing to other stellar Xbox releases in the pipeline. As such, in what seems like quite some time, the 'Gears' franchise will soar sky-high, unencumbered by any constraint. 'Gears 5' will centre around Kait Diaz, a member of the COG army, and her disturbing visions which will lead her to hitherto uncharted places and unanswered questions, such as the true origins of the Locust Horde. For both newcomers and longtime admirers, the game offers plenty, and should be an easy buy by all accounts.
Read More: Games Like Assassin's Creed
14. Halo Infinite (TBA)
Microsoft's E3 2018 conference couldn't possibly have had a better start, with Xbox's most iconic series making a singularly unexpected appearance. 'Halo Infinite' looks to build upon developer 343 Industries' 'Reclaimer Saga', or in other words, the narrative built by the last two main games in the series, namely 'Halo 4' and 'Halo 5: Guardians.' The peerless Master Chief will have a more prominent role in this game, with the story building upon his relationship with Cortana, and focusing on more human, relatable dilemmas. Not much is yet known about 'Halo Infinite', which is still in early development, but with 343 Industries calling upon SkyBox Labs to co-develop the game, it might just be the 'Halo' game we all deserve.
Read More: Upcoming Horror Games
13. A Plague Tale: Innocence (2019)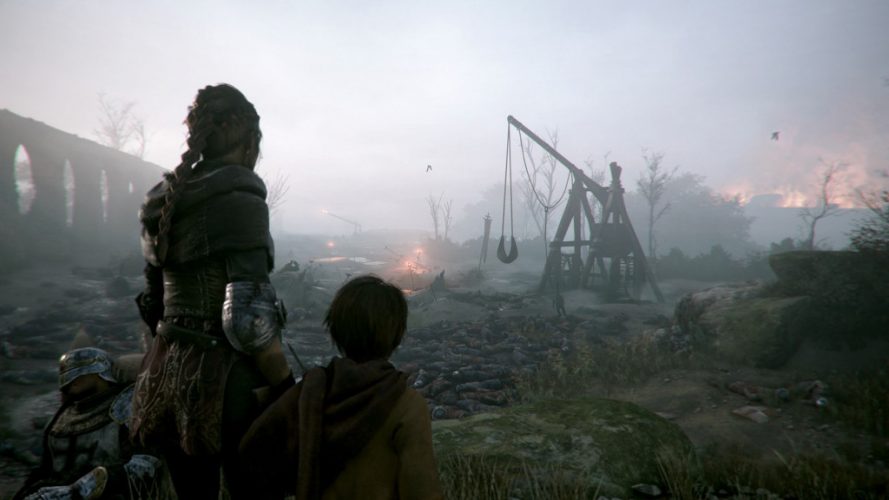 A Plague Tale takes place in the Inquisition era where we closely follow the tale of Amicia and her little brother Hugo, in an emotional journey. The siblings are being hunted down by Inquisition soldiers, and that's the least of their problems. As the player, you have to keep the siblings safe from not just the soldiers but also swarms of rats that have caused a deadly plague. The game will focus on the relationship between both siblings and how they grow to trust each other. The current expected release date is May 14 which is subject to change. Asobo Studio has done a good job keeping maintaining the hype around the game for months since its first trailer came out and with just two months to go until we get our hands on the title, this is definitely one of the most anticipated indie/horror games of 2019.
12. Bloodstained: Ritual of the Night (2019)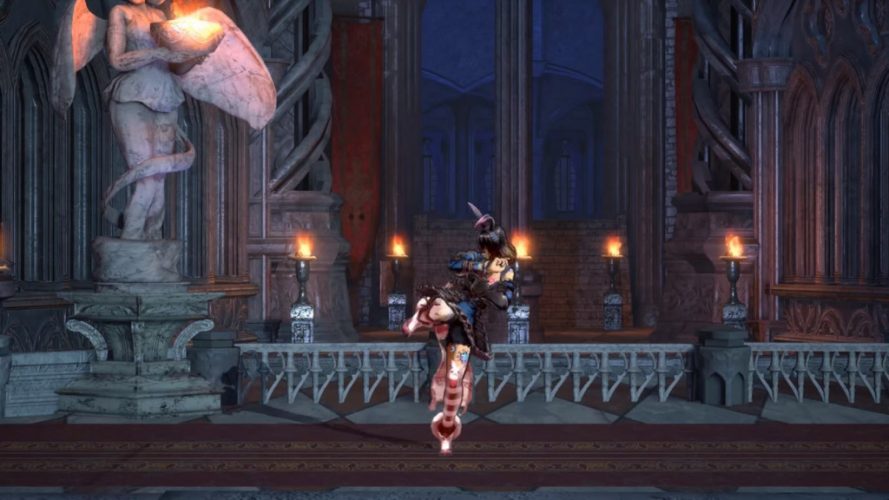 Bloodstained: Ritual of the Night is a Metroidvania-style game that focuses heavily on exploration. You get a nice mix of RPG elements packed into a side-scroller action game. You play as Miriam; an orphan cursed to turn into a crystal. As your body begins to crystallize, you have to fight for survival and be at crossroads of a battle between demons and humans. The fate of humanity will rest in your hands as you go through hordes of demons to save everyone. The gothic fantasy style caught our attention immediately, and the game will be full of story cutscenes and NPC interactions. The developers have stated that we will get to play as three different characters, two of which are still unannounced in order to avoid spoilers.
11. Code Vein (2019)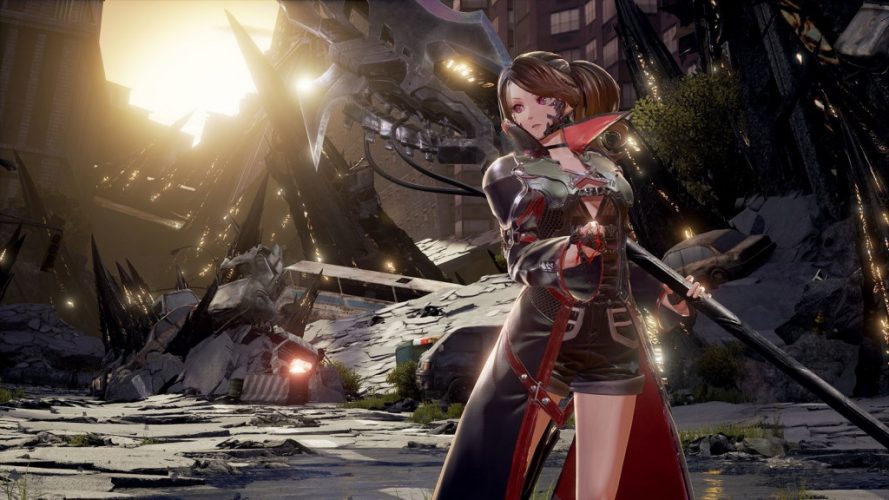 Code Vein was initially slated for launch in 2018, but the developers informed fans that the title would need some more fine tuning which pushed its release date to "early 2019". The game looks like it wants to mix anime and Dark Souls in one package and it did grab quite a few headlines when it was first announced. The story takes us to a not too distant future where the world has collapsed, and humanity's traces have been wiped out by what is referred to as the "Thorns of Judgement." You get to be a part of a hidden society of vampires who have nothing to feed on and the lust for blood is getting the better of them. The storyline is unique, and we haven't seen any post-apocalyptic game take on a similar narrative. The game has RPG elements thrown in for good measure as well.
10. Control (2019)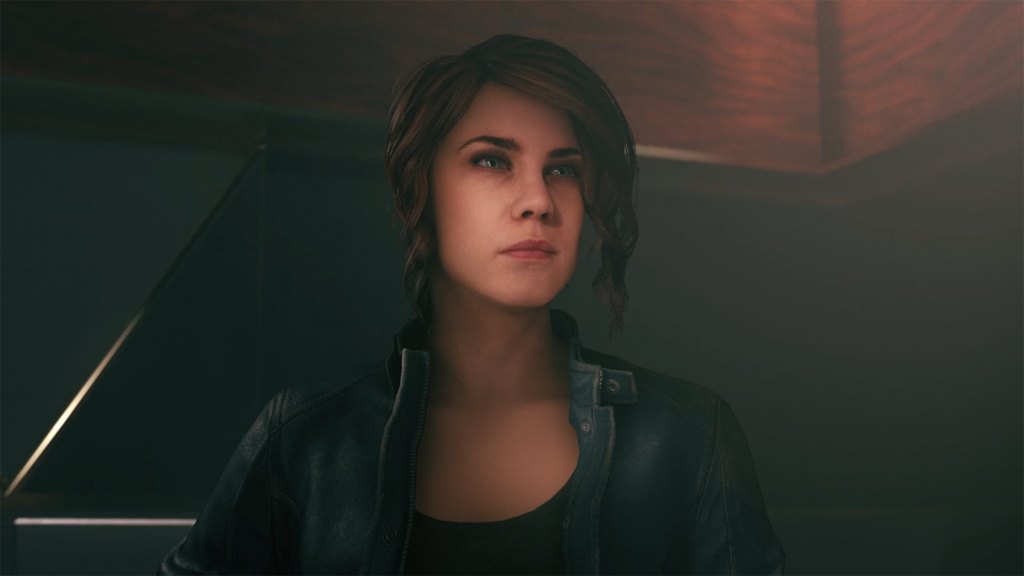 Quantum Break was one of the most ambitious projects in recent years, but it failed to offer a true gaming experience. There were too many loose ends, and some design choices made the game feel out of place. However, Control wants to improve on the same formula with hyper-realistic graphics. Hopefully, Remedy Games improves upon its previous game and adds the things Quantum Break failed to offer. The game tells us Jesse Faden's story where you have to help her search for answers in a mysterious world. There is supernatural combat involved and a lot of hidden conspiracies that she Faden wants to uncover. If you are looking for a pure action game, then this might not be the right title for you. But if you are looking for an experience similar to that of the Walking Dead games but with better graphics and production quality, then Control should definitely be a game you should keep an eye on.
9. Devil May Cry 5 (2019)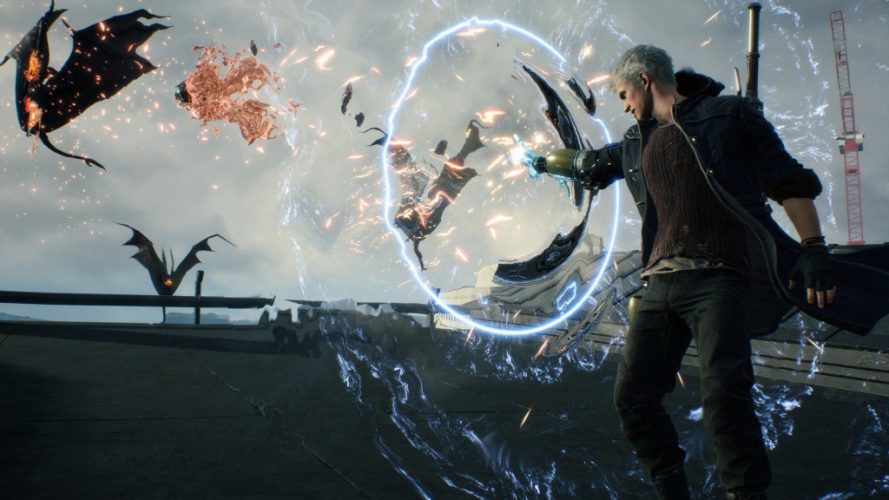 Devil May Cry has been one of CAPCOM's most loved franchises because of the music, the style and how good the combat feels. We will not only get the full band together with Dante, Nero, Lady, and Trish coming together but there are some new characters coming in as well. We have the mysterious V, who is crippled but seems to be a playable character with really cool powers. We also get to see legendary weapon maker Nell Goldstein's daughter team up with Nero. And before you ask, Vergil has been seen in the latest trailer as well. In what seems to be the last title that will feature the Sons of Sparda, be prepared for a bittersweet ending to our favorite demon brothers we've grown to love since the early 2000s. The visuals are absolutely stunning, and if you want to check out what the gameplay feels like, you should download the demo on Xbox which is available for free right away.
8. Tom Clancy's The Division 2 (2019)
The Division at launch was not the best of looter shooters out there, and it felt pretty barebones when compared to the likes of Warframe and Destiny at the time. However, the developers put in a solid effort to improve the title, and we got access to years of support and loads of content. And last year, we finally got news of Division 2. The game boasts a more challenging experience, and it should definitely be a good step up from the previous title in the franchise which turned out to be a brilliant game over time. There will be a lot of focus on endgame and co-op tactical combat. The game is set to have unique armor sets that will drastically change your appearance instead of the usual recolors we saw in the previous game. There will be many more weapons and customization options to help hardcore looter-shooter fans have a great experience. There are rumors that The Division 2 may feature a battle royale game mode in the Dark Sector maps and the game will also have large-scale raids that will see up to eight players team up in groups of four against each other.
7. DOOM Eternal (2019)
When the first DOOM came out, it etched its place in history with the great gameplay. It was a pioneer in shaping how first-person games are developed. While other games were focusing on building rich and expansive settings, DOOM chose to offer nothing but pure action-packed fun where you get to feel like the most powerful being in existence and blow everything you see on your screen to bits. From being a DOS game to a full-blown visual treat in 2016, the franchise did a great job keeping up with the times. We have already seen some gameplay in recent gaming events, and there is a lot more to explore in the upcoming DOOM Eternal title which is a sequel to DOOM (2016). Mick Gordon will be back with his metal riffs, and we can expect some improvements to the visuals as well. DOOM Slayer will be returning to Earth to put an end to the demonic invasion once and for all! If you're someone who couldn't care less about the plot as long as the gameplay is absolutely insane and keeps you on edge and pumped up for hours, then DOOM Eternal is a title you absolutely want to check out.
6. Mortal Kombat XI (2019)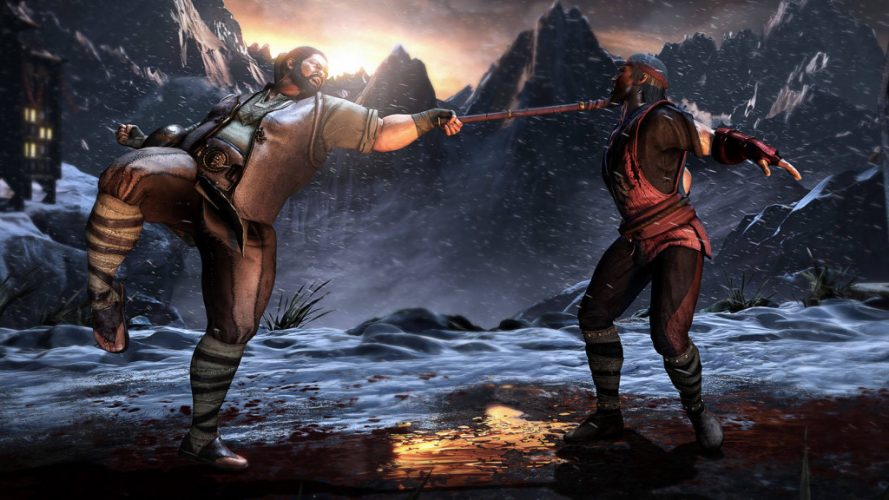 Most fighting games are definitely not for everyone, but if you are someone who wants to show your sibling or friend how much better you are at video games than them Mortal Kombat XI has you covered. It offers a true 1v1 experience with jaw-dropping visuals and the craziest fatalities Mortal Kombat has ever seen. The project was kept under wraps for a long time, and we got to see the trailer very recently at The Game Awards. It seems like all of our favorite characters from the franchise will be making a return and you will get to battle it out in co-op mode, versus AI, and in online matchmaking. It has been 4 years since the launch of Mortal Kombat X and fans are eagerly waiting to get their hands on the upcoming title. Unlike games like Street Fighter, Smash, or Tekken Mortal Kombat XI is much more visceral with its combat, and it is not meant for those faint at heart.
5. Psychonauts 2 (2019)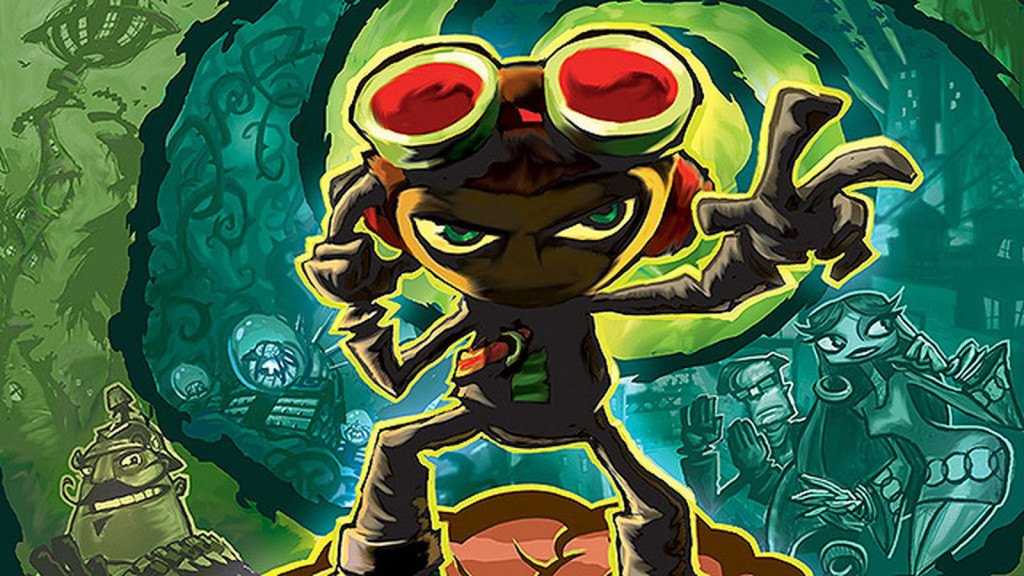 Psychonauts is known for its classic action/adventure platforming, and Double Fine Productions did an amazing job with the first game. The sequel is likely to continue with the adventures of Razputin as he joins the international psychic secret agents also known as the Psychonauts. You have the usual "collection" mechanics similar to that of Mario, where you have to focus on picking up every collectible that appears on screen to make progression easier. While it may not command the rich heritage of games like Sonic or Kirby, it broke into the gaming world and made headlines for its refreshing gameplay and spectacular storytelling. If you are new to the platforming genre and want something simple and fun to pick up, Psychonauts 2 should definitely be on your list.
4. Sekiro: Shadows Die Twice (2019)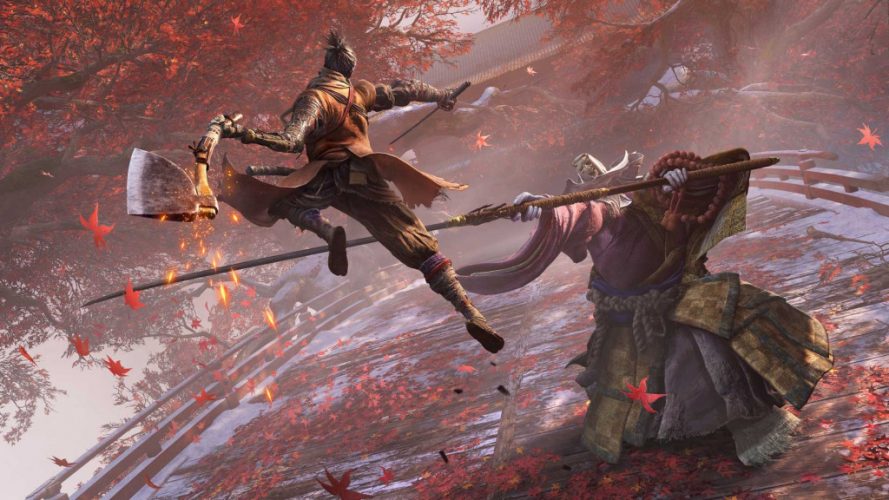 Imagine you could play Dark Souls, but as a ninja with cool powers and items, that's exactly what Sekiro: Shadows Die Twice wants to be. Coming straight from the developers of Dark Souls themselves, this FromSoftware game is highly awaited and one of the most high-profile releases of 2019. The game has already received "Best Action Game" and "Best of GamesCom" at GamesCom 2018 based on the gameplay that was shown at the event. You will get the authentic "Souls-like" experience that everyone talks about but in an all-new adventure. You get to play as the one-armed wolf, a disgraced warrior who was rescued from death's grasp. You are bound by honor to protect a young lord to help him succeed his bloodline, and you play through the story to regain respect in your clan. The game is set in 1500s Japan but in a dark and twisted world full of adventure and action.
Read More: Upcoming PC Games
3. Star Wars Jedi: Fallen Order (2019)
Star Wars fans have had so much content these past few years, and the franchise seems to be like the gift that keeps on giving. If you have not heard about Star Wars Jedi: Fallen Order it's because Respawn Entertainment is keeping things after wraps. With Respawn taking the helm after the massive controversy Battlefront II created, we can expect the masters of first-person shooters to offer an amazing experience. The game will be revealed extensively in April 2019, and the estimated release date is Fall 2019. From what we know so far, Fallen Order tells an original story about a Padawan who survived the events of "Revenge of the Sith" (Star Wars Episode III). The protagonist is hunted down as per the Empire's Order 66 policy, and it is up to Cal to escape and start a new life.
Read More: Upcoming PS4 Games
2. Wolfenstein Youngblood (2019)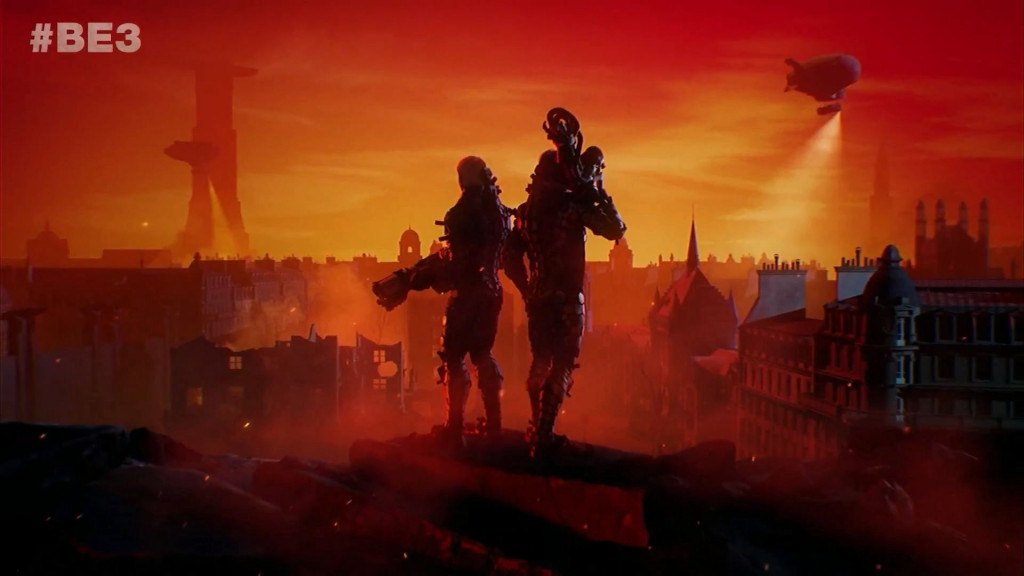 Critically acclaimed first-person shooter series Wolfenstein has been around for almost four decades, and we finally get to experience a game without B.J. Blazkowicz after a long time. Instead, we get to see the events unfold in through the eyes of BJ's two sons. It serves as a standalone sequel to the latest Wolfenstein II: The New Colossus which was a massive success in 2018. If you are new to the Wolfenstein franchise, the stories are set in a universe where the Nazis won World War II. The Nazis not only control the world but also have advanced weaponry and robotics to maintain their position of power. The game boasts superb gunplay and a wide variety of weapons to choose from.
Read More: Upcoming PSVR Games
1. Rage 2 (2019)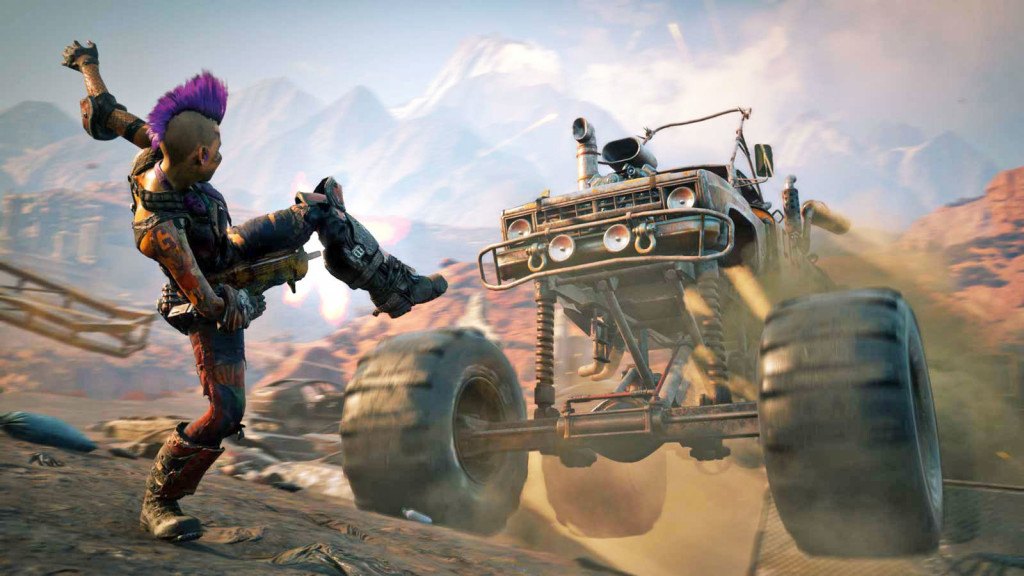 Rage 2 is set to be one of the most unique games in terms of visual design to come out in 2019. No one saw the game coming and the trailer took everyone by surprise. Developed by Avalanche Studios and id Software, two of the most competent development teams in the business – Rage 2 is going to be nothing short of a visual treat. RAGE's universe is truly groundbreaking for a first-person shooter with vehicle combat and the faction system receiving great attention to detail. You get to experience a world where most of humanity has been wiped out by a meteor, and it is up to you to ensure humanity's survival. Despite holding a similar premise to that of Fallout, it takes the post-apocalyptic setting and adds a twist to it. If you love Mad Max and want to relive the experience offered by the first Rage game in 2010, Rage 2 boasts even more madness and mayhem.
Read More: Upcoming Nintendo Switch Games