Consoles will come and consoles will go, but the PC stays on forever. That is very much the case in 2019. As we head into the new year, there's a lot of promise for the PC. There is a slew of games poised to be released across many genres that will satisfy fans all over. There is no shortage of titles for the platform, despite the prominence of exclusive video games being released left, right, and centre for consoles. From AAA action and adventure games to titles that have been anticipated for the longest time, 2019 seems to have something for everyone. It looks to be a great time for established developers to strut their stuff and show something unique. BioWare, Bethesda, Ubisoft, Capcom, FromSoftware, and PlatinumGames all belong here along with a few others. There are plenty of exciting PC games to look forward to in 2019. In other words, the ultimate winner is the gamer this year. Here's the list of upcoming new PC games coming out in 2019.
15. Anthem (Feb 22, 2019)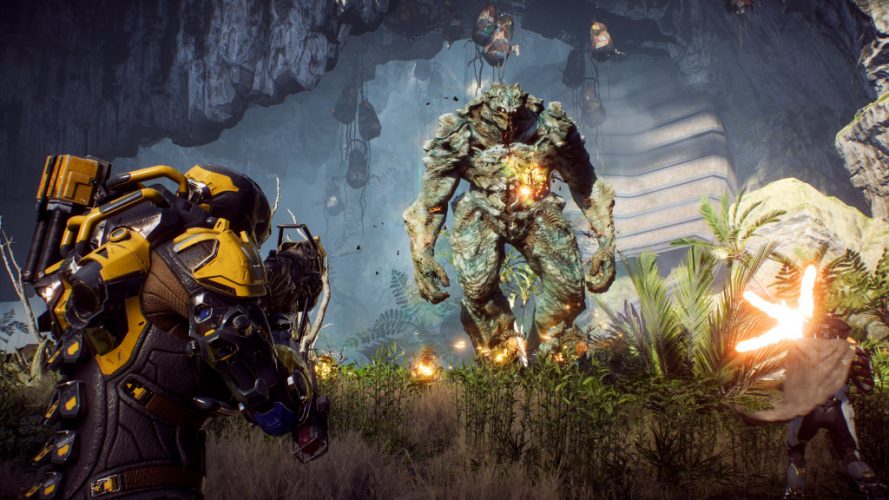 Ah BioWare, how the tables have turned. The studio most famous for delivering excellent role-playing games (RPGs) with stellar storylines went a little askew with 'Mass Effect: Andromeda' last time around. So, this year sees them create an ambitious multiplayer shooter instead in the form of 'Anthem.' Players will don exquisite exosuits called Javelins, with unique skills and powers associated with every suit. Flying will be a key part of the gameplay. The suits will act as different combat classes, so players will switch among many Javelins to cater to the situation at hand. Certainly a game to look out for on PC in 2019.
Read More: Best Adult Video Games
14. Control (2019)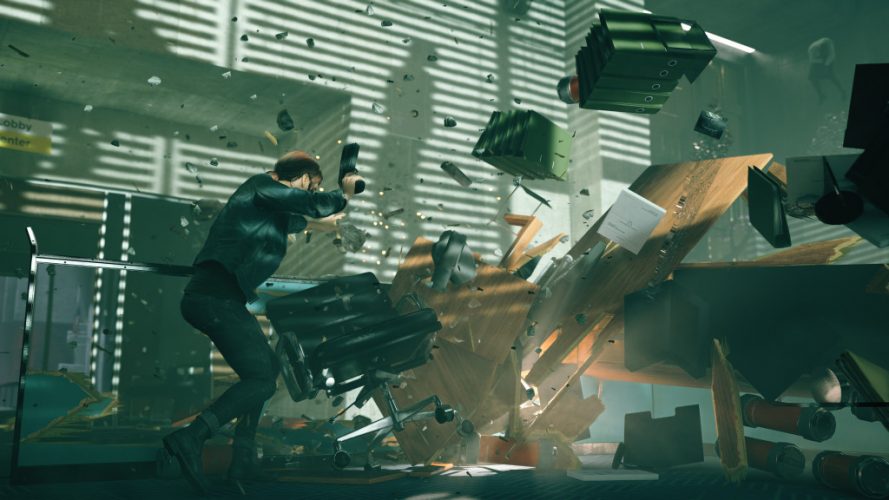 Remedy Entertainment is arguably one of the most underrated studios of all time. The team that gave us 'Max Payne' and 'Alan Wake' is certainly a gaming heavyweight. The Xbox One exclusive 'Quantum Break' was quite innovative too, if not entirely successful. 2019 sees Remedy bring in 'Control'. The game has shown not a lot of gameplay till date, but what we do know is that it's a third-person narrative in a world that shifts constantly. Our unnamed protagonist looks to have abilities that fit right in this mesmerising world, like flying and telekinesis. PC gamers, be aware!
Read More: Best Mafia Games
13. Crackdown 3 (Feb 15, 2019)
Microsoft now releases Xbox One exclusives for PC too, and while there haven't been too many great exclusives recently, 'Crackdown 3' might just buck the trend. Easily one of the most anticipated games in recent times, the next instalment is returning with some style. The high-octane action and destruction is there, magnified from the previous games, with cloud-based server technology for seamless multiplayer sessions. New Providence is the setting which is controlled by a multitude of gangs, all vying for power. We will need to eliminate these gangs by capturing their strongholds, breaking down their structures, and defeating their bosses. Courtesy of Microsoft's commitment, the PC awaits a truly exhilarating gaming experience in 2019.
Read More: Best Board Games
12. Devil May Cry 5 (March 8, 2019)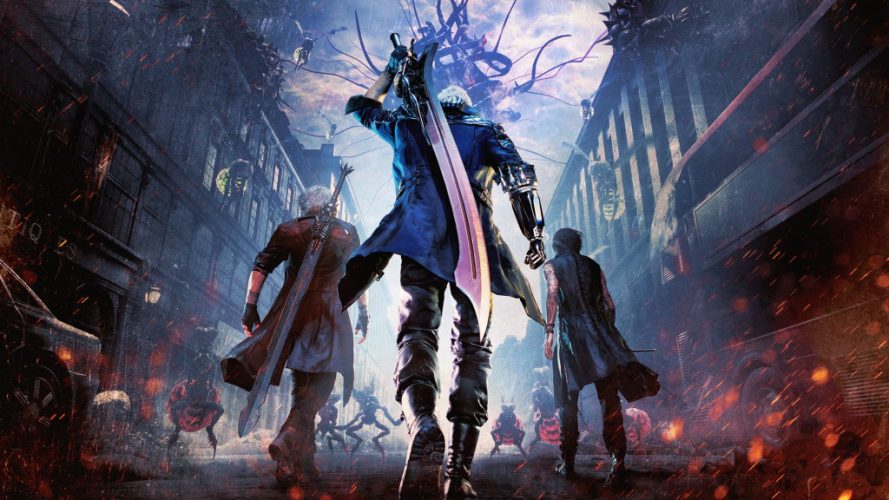 Five long years since we got any 'Devil May Cry' title, and even that was a reboot. While 'Devil May Cry 5' was anticipated eagerly, no one quite expected Capcom to go back to the first four games of the series. But it is going back, meaning we are about to get some old-school breathtaking action with next-generation visuals! The trailer showed colossal numbers of demons and creatures we will have to hack and slash and shoot through. While not much is known about the story, we know Nero will return, accompanied with a yet unknown woman. He will not be alone however. Dante will be back too.
Read More: Best IO Games
11. Far Cry New Dawn (Feb 15, 2019)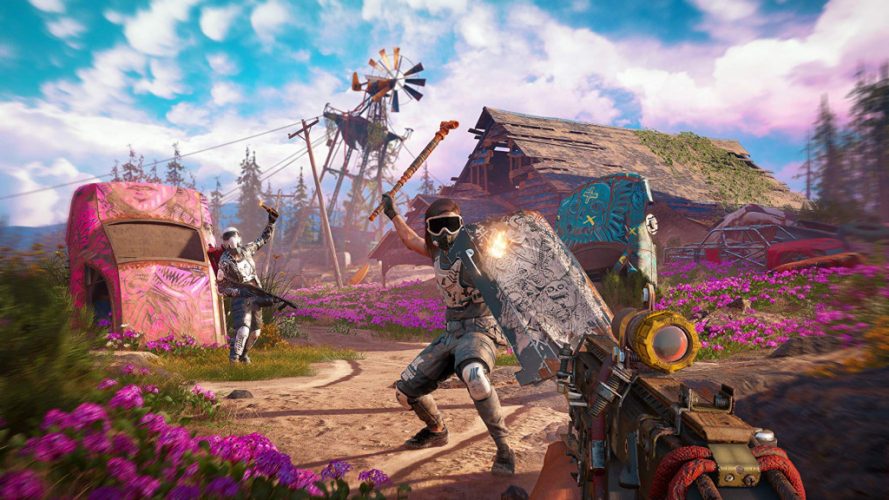 The 'Far Cry' franchise has always been a mainstay on the PC for many years. A playthrough of all the games really shows how video games have changed over the years. 'Far Cry' has brilliantly adapted to these changes to deliver games with a grounded plot and beautiful action set-pieces. 'Far Cry 5' was an admirable take on the rising political conflicts around the world such as the impending Brexit and the Trump presidency. With 'Far Cry New Dawn', players are transported 17 years after the events of its immediate predecessor. Hope County is now facing the aftereffects of a nuclear war, with bandits ravaging the area. It promises to be a great action-packed game for PCs this year.
Read More: Upcoming Xbox One Games
10. Jump Force (Feb 15, 2019)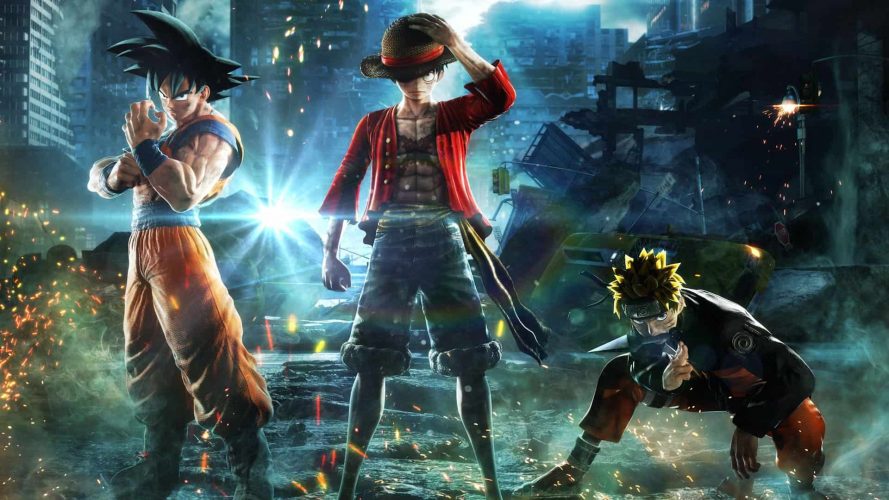 For manga lovers, the Weekly Shōnen Jump is the holy grail itself. With a rich history spanning 50 years, the legendary magazine has given birth to some of the most beloved characters and franchises in pop culture. In celebration of its 50th anniversary, developers Spike Chunsoft and publishers Bandai Namco are releasing 'Jump Force.' It promises to be an exciting fighting game with characters from numerous manga series. Characters from 'Bleach', ' Dragon Ball', 'Naruto', 'My Hero Academia', and 'One Piece' to name only a few, will clash against each other in fast-paced battles and over-the-top action.
Read More: Best GamesCube Games
9. Tom Clancy's The Division 2 (Mar 15, 2019)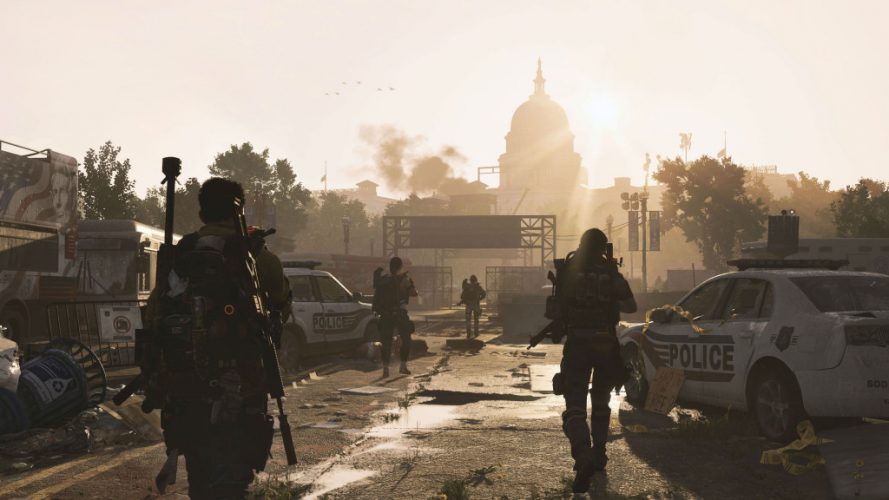 When 'Tom Clancy's The Division' released three years ago, it didn't take off well and was unable to show a new direction for smarter first-person shooter (FPS) games. Ubisoft is looking to change it all with 'The Division 2.' The online multiplayer shooter is set in Washington D.C. There will be new gameplay mechanics but microtransactions also return. Hopefully the latter won't be as all-pervading as last time, and the exploits of the Division may just have a more welcoming audience on PC this year.
Read More: Best WWII Games
8. Doom Eternal (2019)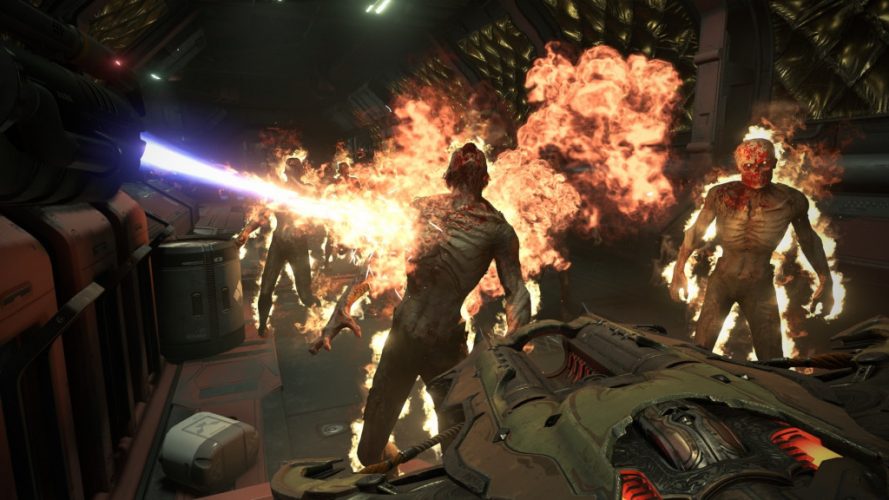 One of the very first franchises to give way to the modern craze for action video games was undoubtedly 'Doom.' Not a stranger to defining a whole genre, the franchise took a surprisingly welcome turn in 2016's eponymous reboot. 'Doom Eternal' looks all set to continue the ruthless action of that game to greater effect. 2019 looks set to be dominated by more inventive Glory Kills, more gruesome monsters, more lighting-quick action, and perhaps a story that makes the action more impactful as well. With better and more expansive levels along with a wider range of weapons, 'Doom Eternal' is Bethesda's chance to amend the mess that was 'Fallout 76' of last year.
Read More: Upcoming Horror Games
7. Metro Exodus (Feb 15, 2019)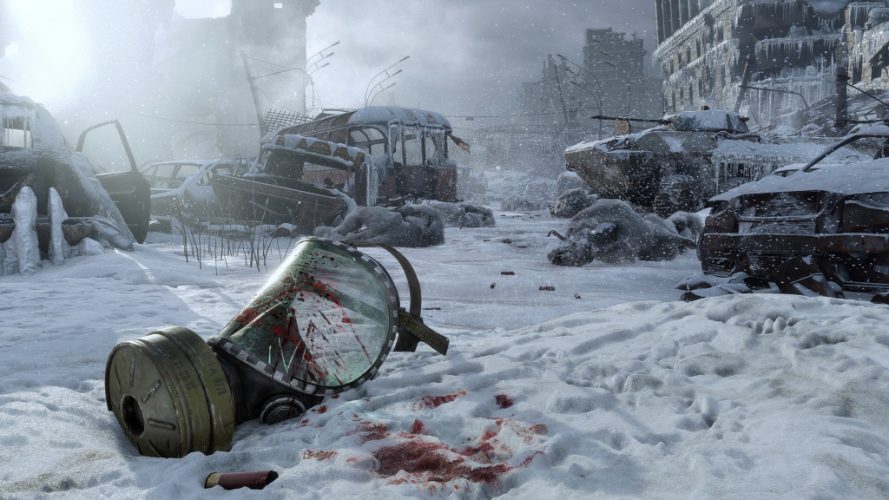 Dmitry Glukhovsky's stark, post-apocalyptic world has been brought to life magnificently in 'Metro 2033' and 'Metro: Last Light'. These two games have delivered some of the most memorable FPS gaming experiences in recent times, and 'Metro Exodus' seeks to continue and elevate that trend. The tunnels will not be our haunt for most of the game like it was in the two previous games. Instead, we will trudge along the surface as Artyom once again, battling monsters and human foes alike. Nvidia has collaborated with developers 4A Games to bring a more realistic illumination on PC, giving more reason for cheer!
Read More: Best GBA Games
6. Mortal Kombat 11 (Apr 23, 2019)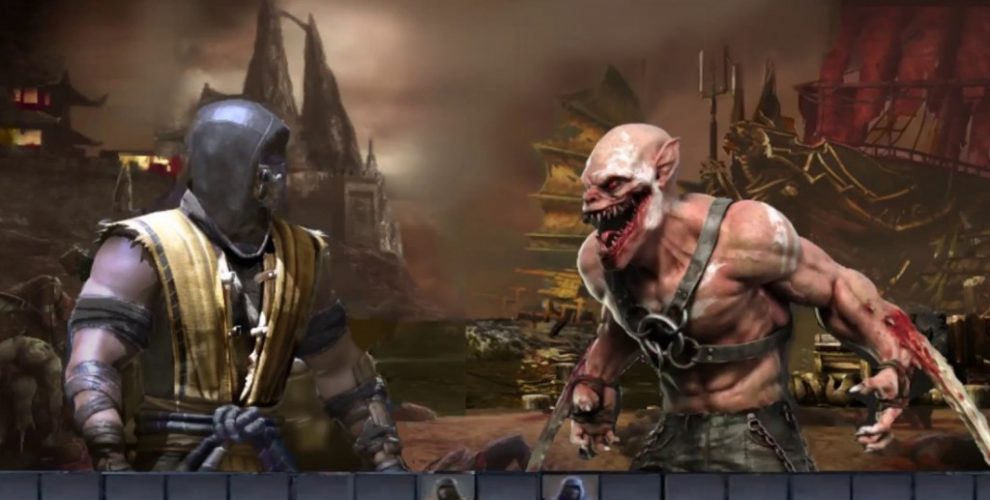 'Mortal Kombat X' proved that NetherRealm Studios' expertise was still very much in their original franchise, and not just rooted in superheroes. The famed series returns this year with 'Mortal Kombat 11' with the promise of more refined mechanics, a gripping story, and an expansive cast of characters. All of them, of course, would come with their special skills, whether that be Scorpion's fiery attacks or Sub-Zero's icy blasts among many, many others. Rest assured, there will be a whole lot of new fatalities to witness on PC in 2019.
Read More: Best Games For Teens
5. Shenmue III (Aug 27, 2019)
Arguably the most anticipated game on this list, 'Shenmue III' has redefined the very concept of development hell. The 'Shenmue' games have had a cult following, but they weren't very commercially successful. Creator Yu Suzuki's company Y's Net got the licensing rights from Sega, and what followed was the most successful crowdfunded video game of all time. Having obtained a total of around $7.1 million from various sources including Kickstarter, the game is poised to take protagonist Ryo Hazuki's story further as he pursues Lan Di, his father's killer. With three new areas and new gameplay elements including explorable worlds and warring factions, 'Shenmue III' looks set to finally expand upon the series' story.
Read More: Best VR Games
4. Gears 5 (2019)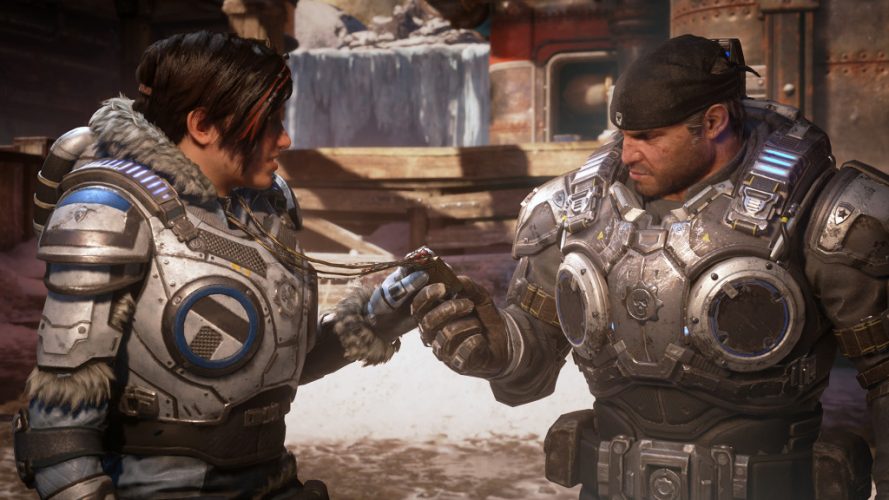 'Gears of War' ranks among the greatest of Xbox franchises, with its realistic graphics, top-notch action, and tight third-person shooter mechanics. While 'Gears of War 4' focused on JD Fenix, 'Gears 5' will centre on Kait Diaz, bringing a fresh perspective to the story. This shift is much on the same lines as 'Mad Max: Fury Road' according to The Coalition head Rod Ferguson, where Mad Max played sidekick to Furiosa. 'Gears of War 4' did pay more attention to Kait's mother, so the shift in principal character is grounded in past events of the franchise. The game will bring local split screen as well as online cooperative gameplay, along with the riveting single-player story.
Read More: Best PSP Games
3. Wolfenstein: Youngblood (2019)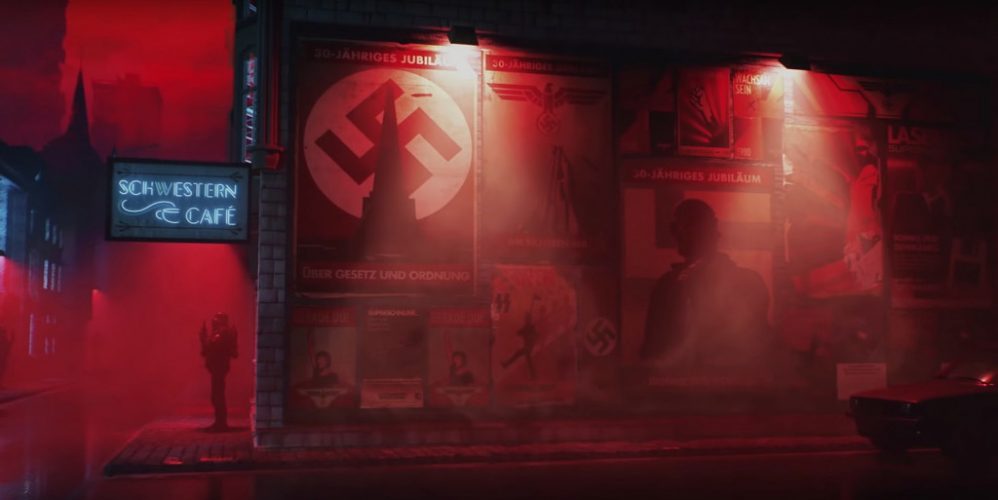 Of all the franchises to have had a successful reboot, few would have expected 'Wolfenstein' to have garnered the acclaim that it has. With two main games in this new rendition where story is as important as shooting baddies, or maybe even more, 'Wolfenstein: Youngblood' promises to do more of the same. The game follows the events of 'The New Colossus' and is set in an alternate 1980s Paris. Series protagonist BJ Blazkowicz isn't the main attraction here, his twin daughters are our leads. We will step into their shoes as they continue the fight against Nazis. In a time of such political tumult, 'Youngblood' has the potential to be strikingly relevant on the PC this year.
Read More: Upcoming Nintendo Switch Games
2. Babylon's Fall (2019)
With games such as 'Bayonetta' and 'Nier: Automata', you would be right to think that PlatinumGames are no ordinary developer. Their games aren't merely entertaining, they speak through every single thing they make players do. Their games are packed with the most stylish action in all of gaming, but it isn't just about killing enemies, it's about understanding why. 'Babylon's Fall' arrives on the PC this year with much of the same traditions as these previous games. The action-fantasy is centred on a knight who possesses unique magical powers. While there isn't enough information about the game as of now, it shows plenty of promise to be a magnificent action-adventure game in 2019.
Read More: Upcoming PSVR Games
1. Sekiro: Shadows Die Twice (Mar 22, 2019)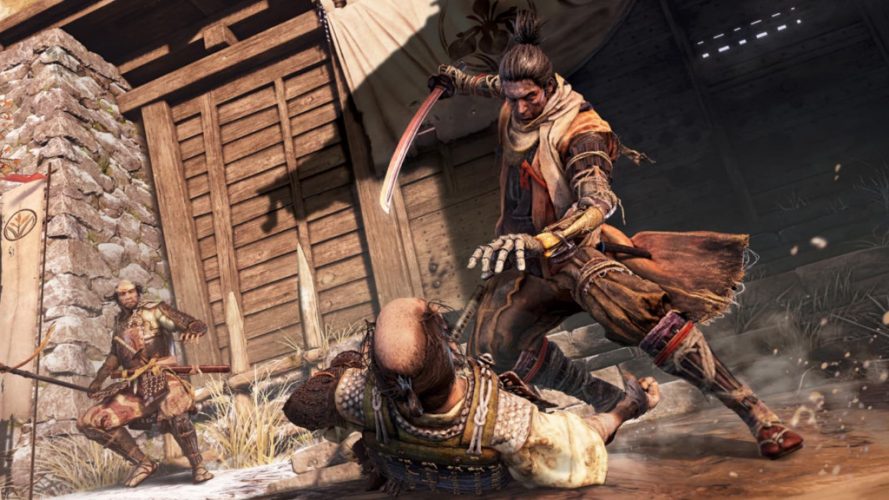 Any game by developers FromSoftware deserves and demands all of our attention. 2019 is bringing a new game on the PC by the team that made the 'Dark Souls' series and 'Bloodborne.' 'Sekiro: Shadows Die Twice' borrows a few mechanics from these games, but the setting is different: 16th-century Japan filled with ancient demons. Additionally, there will be more fluid combat as well as stealth elements too, giving the action a more all-rounded feel. If you're a PC gamer, this game is not one to miss in 2019.
Read More: Upcoming PS4 Games