The Nintendo GameBoy Advance (GBA) took handheld gaming to the 32-bit era, and in gorgeous colour. It was the much-anticipated successor to the storied GameBoy line, and lived up to all the expectations and then some. The console provided some solid games that could scarcely be believed to be in handheld form. It had a massive library of games that consisted of 16-bit games ported over for it, excellent third-party games, and brilliant exclusives that catered specifically to the GBA. It would prove to be the last in the GameBoy line, before Nintendo switched its attentions to the DS line, and therefore holds a very special place in our hearts. Without further ado, here is the list of best GameBoy Advance ever. You can play these games on PC, iPhone, Android, Xbox One, Online or PS4.
15. Mario & Luigi: Superstar Saga (2003)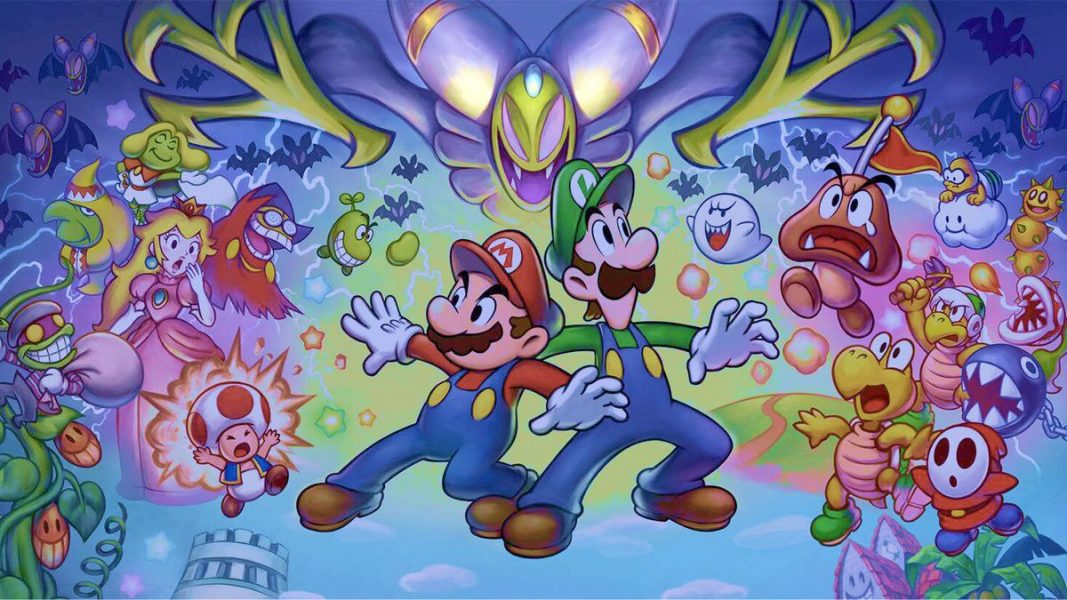 Every Nintendo console has had a Mario RPG, and the GBA would be no different. 'Mario & Luigi: Superstar Saga' has a distinct aesthetic removed from other RPGs but quite similar to the 'Super Paper Mario' design. Players control both the players in familiar GBA control schemes with the game adding real-time mechanics to take the gameplay up several notches. Consisting of a hilarious adventure as well, this one is a must-play.
Read More: Upcoming Xbox One Games
14. Fire Emblem (2003)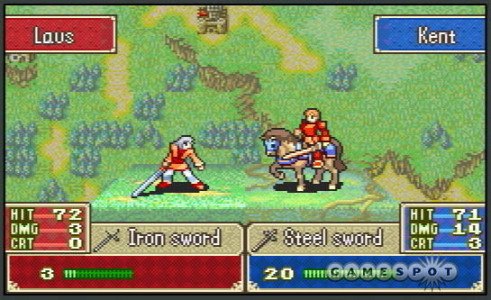 As a series, 'Fire Emblem' has a long and rich history, but Nintendo didn't release the games outside of Japan for many years. It was only through this particular game, the seventh in the series and the first on the GBA, that the game was known to people outside its homeland. After this point, there was no looking back for the series, as gamers were completely taken in by its deep strategic gameplay, role-playing gaming (RPG) mechanics, and that characters would permanently die if the players got their tactics wrong.
Read More: Upcoming Nintendo Switch Games
13. Yoshi's Island: Super Mario Advance 3 (2002)
'Yoshi's Island' was actually ported over from the Super Nintendo Entertainment System (SNES), where it originally released in 1995. That was a time when 3D graphical rendering was only starting to take off, so the game's hand-drawn art style could not be properly appreciated back then. The game got a breath of fresh air when it was re-released on the GBA, and solidified its claim as a platforming masterpiece, with compelling characters and a beautiful plot.
Read More: Upcoming PSVR Games
12. Sonic Advance 3 (2004)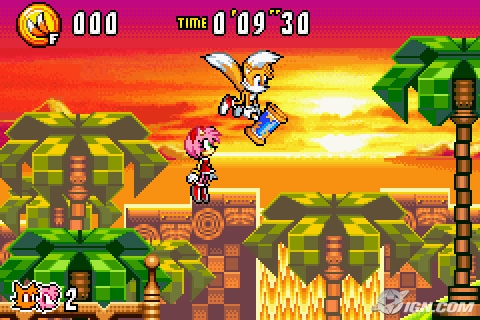 Sonic the Hedgehog has been one of gaming's most enduring characters, and although he's fallen a little to the wayside now, it's worth revisiting one of his best gaming exploits in Sega's 'Sonic Advance 3.' Players can choose any two characters out of a total of five, and play the level according to their special skills. The cartoonish presentation and enormous levels were what the franchise was all about in the first place, and Sega could look into it and its predecessors again to make excellent 'Sonic' games once more.
Read More: Upcoming PS4 Games
11. Ninja Five-O (2003)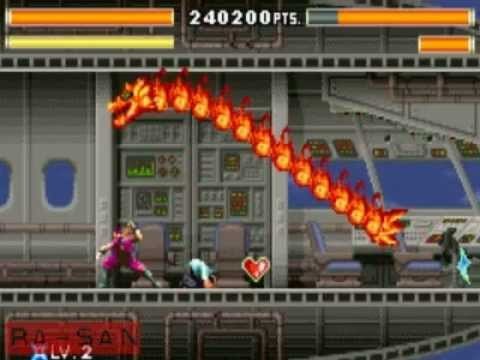 When Konami released 'Ninja Five-O' in 2003 for the GBA, there was hardly any fanfare. The public didn't warm itself to its weird box art and a name that didn't sound exciting at all, but it was a case of judging a book by its cover alone. When people started playing it, they couldn't get enough of its fantastic, fast-paced gameplay. The game was clearly influenced by classics such as 'Rolling Thunder' and 'Bionic Commando', and a great arcade side-scrolling game in its own right.
Read More: Best Adult Video Games
10. Car Battler Joe (2002)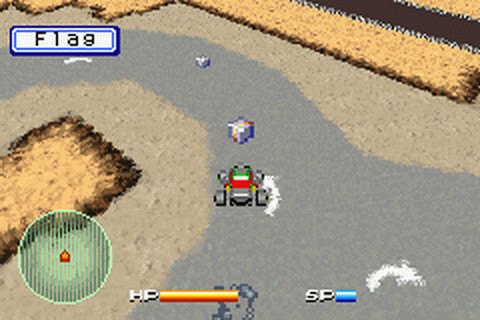 Anyone who's ever played the 'Twisted Metal' games or been a fan of the 'Mad Max' films will adore this battlecar RPG. 'Car Battler Joe' is a vehicular combat game with RPG elements thrown into the mix that take it to the next stage. Players can wreak havoc with four car types, by installing all kinds of weapons on them, and the 7-style battles are undoubtedly the highpoint, making it an underrated gem on the GBA.
Read More: Best Mafia Games
9. Mario Golf: Advance Tour (2004)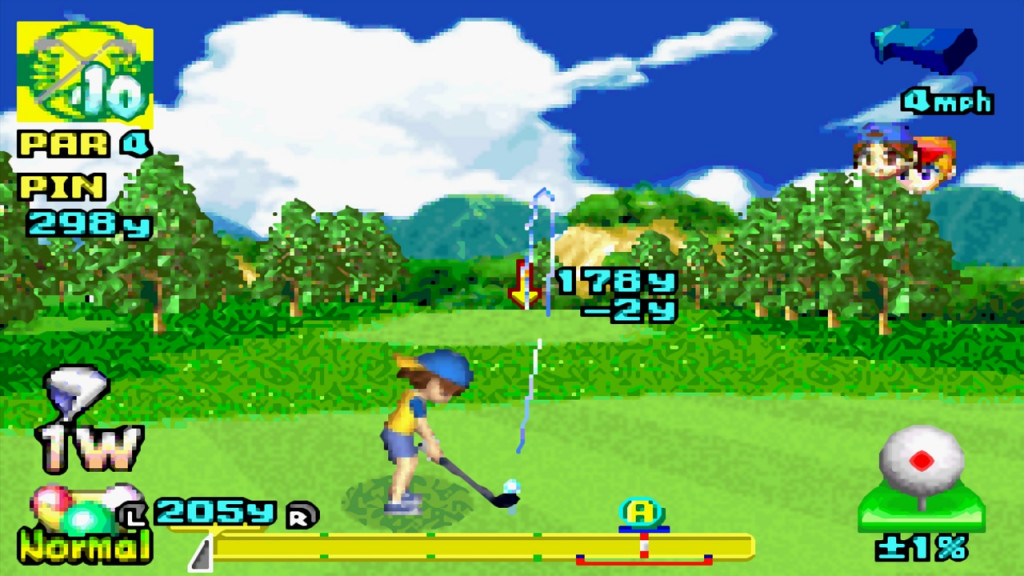 Golf has found just a few takers in the world of gaming, but at the beginning of the GBA's life cycle, 'Mario Golf' was released. At that time, it was rightly considered as the best golf handheld game ever. Its sequel, 'Advance Tour' built on the previous game's RPG mechanics and consisted of a ton of challenges as well as a remarkably detailed campaign. 'Mario Golf: Advance Tour' made the most out of an accessible, arcade-style three-click gameplay to be a formidable and fun game.
Read More: Best Board Games
8. Advance Wars (2001)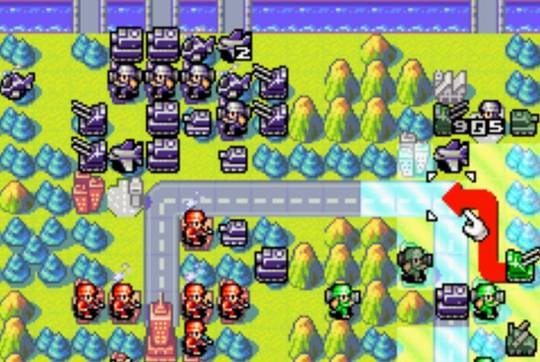 Japan had a turn-based strategy game all to its own that boasted of stellar strategy mechanics and an in-depth combat system called 'Famicom Wars.' Its US release came later, and in a more refined form, called 'Advance Wars' for the GBA. The game had a considerable single-player campaign and fantastic level design that emphasised the complex tactical nous of the game.
Read More: Best IO Games
7. WarioWare: Twisted! (2005)
The 'Wario Ware' series has been the pinnacle of the 'five second gameplay' genre, and with 'Wario Ware Twisted', publisher Nintendo paved the way for a whole new direction. Game design was at its peak in this one, as a gyroscope installed within the cartridge itself made the GBA into a rotatable controller through all sorts of fun things could be done, such as dialling a phone or even playing a modified 'Super Mario Bros.' The only regret about this game is that not too many people played it, and they should, for this is a magnificent game, and not to be missed at all.
Read More: Best Online Movies
6. Super Mario Advance 4: Super Mario Bros. 3 (2003)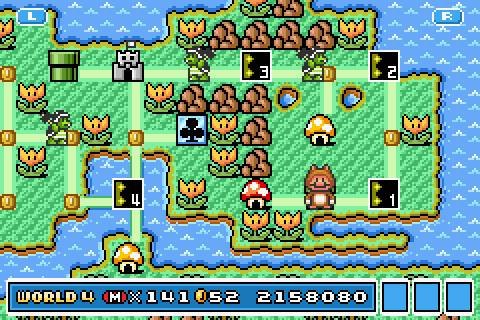 'Super Mario Advance 4' brought arguably the greatest 'Mario' game ever to the GBA. With this version of 'Super Mario Bros. 3', it would seem like the obvious thing to dismiss it as a mere remake, but the game's updated graphical elements, and the ability to import features from other 'Super Mario' games through the Nintendo e-Reader made it into a more fully realised version of the masterpiece.
Read More: Best GamesCube Games
5. The Legend of Zelda: The Minish Cap (2005)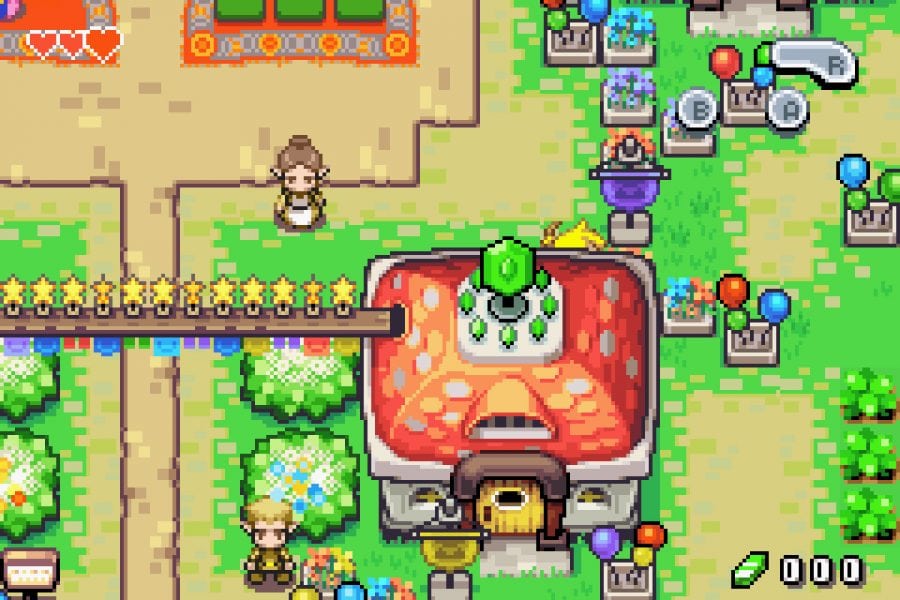 You won't find any Nintendo system without a 'Zelda' game and with good reason. The series is arguably the most acclaimed video game franchise ever, and the GBA had to get more of the 'Zelda' action after another game released two years prior to this one which we will talk about later in this list. 'The Minish Cap' brought back much of the beloved overhead 2D mechanics, and incorporated a size changeability that allowed players to explore so much of the beautiful game world. This is a terrific adventure with some equally impressive level design.
Read More: Best WWII Games
4. Tony Hawk's Pro Skater 2 (2004)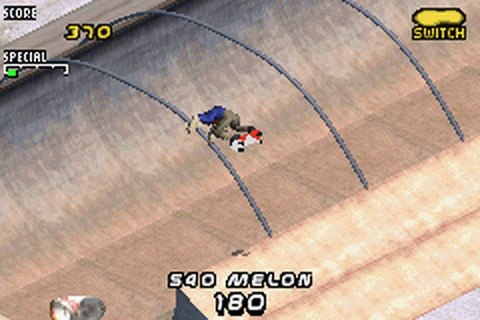 The 'Tony Hawk' skateboarding franchise might not have the same pull as it did towards the beginning of this century, but 'THPS2' still holds up remarkably well on the GBA, considering its close to 14 years old. To present a fully 3D game with complicated character motions in the form of tricks and spins along with the arenas in a 2D system is no mean task, but 'THPS2' pulled it off wonderfully. It had replayability, and a mean sense of gravity, and felt exactly like its other console counterparts.
Read More: Best Nintendo Wii Games
3. Metroid Fusion (2002)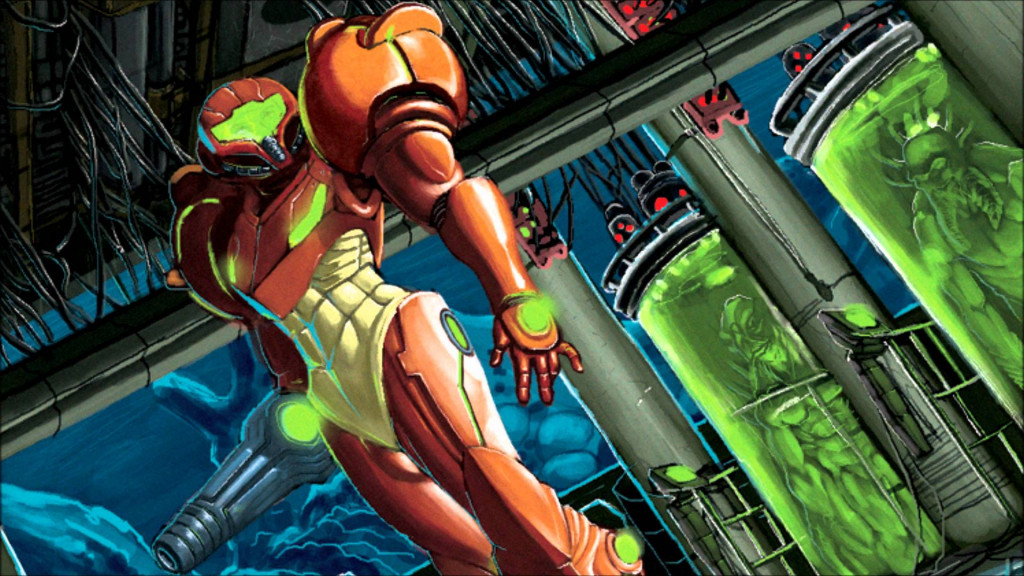 The 'Metroid' franchise is one of Nintendo's greatest properties, weaving in and out of genres to deliver exhilarating adventures. While the series made a jump to first-person, gamers wanted a feel of the old 'Metroid' and that's what 'Metroid Fusion' fulfilled on the GBA. 'Metroid', 'Metroid II' and 'Super Metroid' make their presence felt here, with obvious gameplay influences, and the result is a terrific trip down memory lane for old-timers, and a new experience for rookies as well.
Read More: Games Like The Sims
2. The Legend of Zelda: A Link to the Past and Four Swords (2003)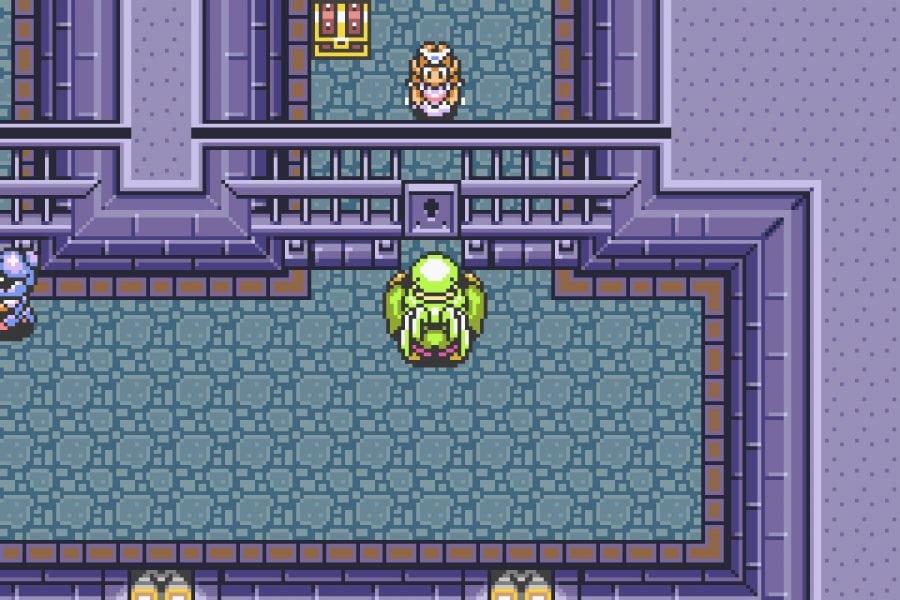 Just like 'Yoshi's Island', 'A Link to the Past' was ported over from the SNES and turned out to be a similar success. The original look and feel of the game was retained in its transition to the GBA, despite it being a handheld device. The true highpoint of the game was its multiplayer mode, 'Four Swords', where players with four GBAs, four copies of the game and the required cables could delve into an awesome, cooperative experience.
Read More: Upcoming Horror Games
1. Castlevania: Aria of Sorrow (2004)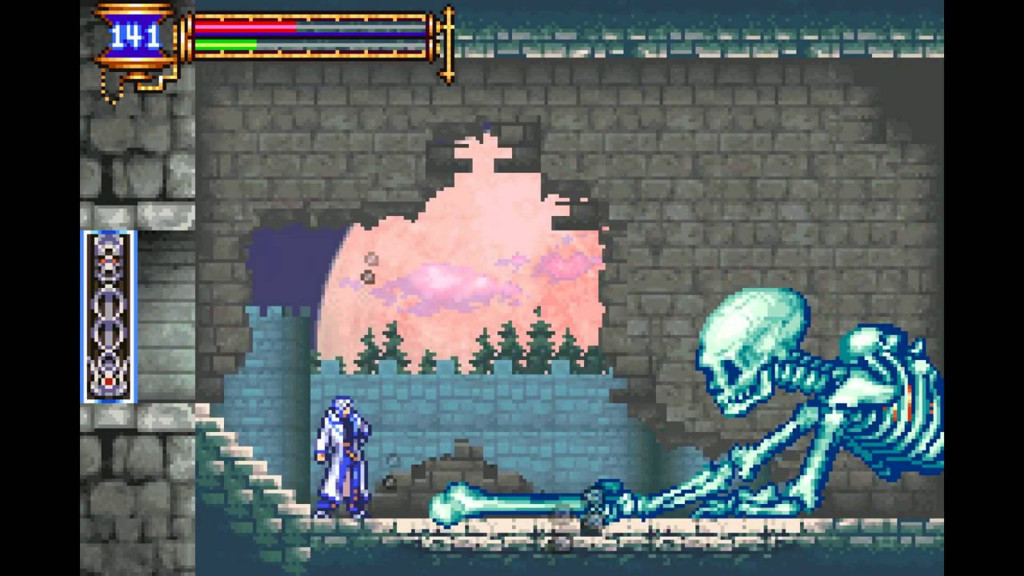 Developer and publisher Konami supported the GBA ever since day one, when it released the excellent 'Castlevania: Circle of the Moon' as a GBA exclusive. However, it was with 'Aria of Sorrow' that they took the series to the next level on handheld. The last 'Castlevania' game on the GBA brought in additional characters, new gameplay mechanics, and a stellar story that followed in the wake of the previous games. The haunting soundtrack was also instrumental in making 'Aria of Sorrow' into one of the series' best games, regardless of system.
Read More: Games Like Clash Royale