Video games are for everyone, and cater to all kinds of preferences. Single-player games are rich in narrative, weaving complex and compelling stories to draw players in. Multiplayer games bank on real people connecting with each other across the world to deliver engrossing experiences. Online games have a special place in gamers' hearts, and it is seen that these games serve as great entry points for those who don't play games that frequently. Here is the list of top online games ever, across platforms as diverse as PC, PlayStation, Xbox, Android, iOS, and others:
15. Slither.io (2016)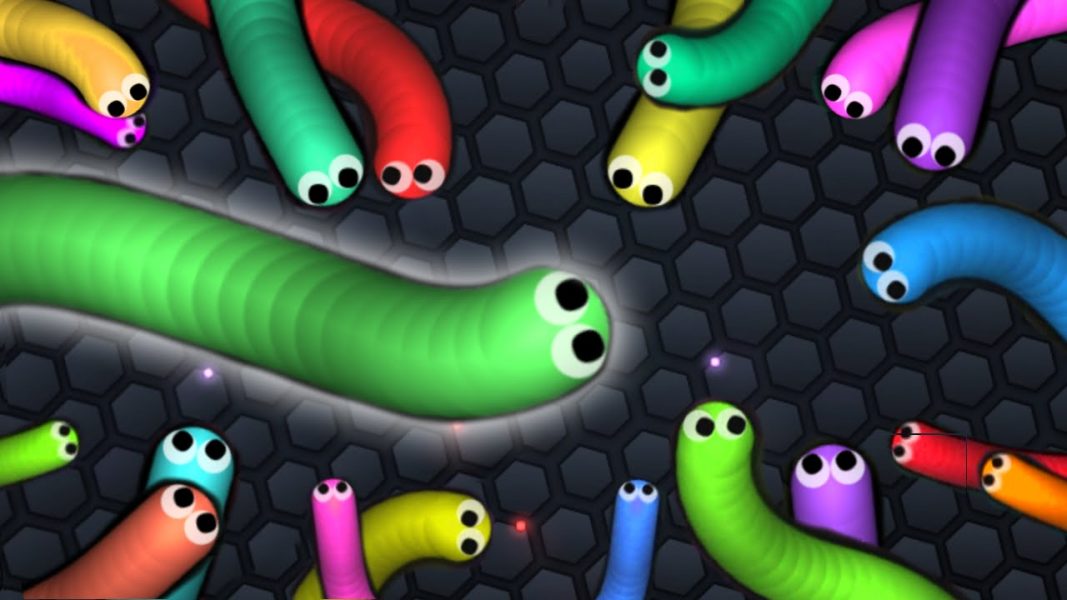 One of the most enduring games of all time, 'Slither.io' remains a definitive remake of the classic 'Snake' we all grew up with on our sturdy feature phones. The game's multiplayer component gives it its unique feel, with players aiming to grow their snakes by consuming pellets and preventing their opponents from doing the same.
Read More: Games Like Club Penguin
14. GTA Online (2013)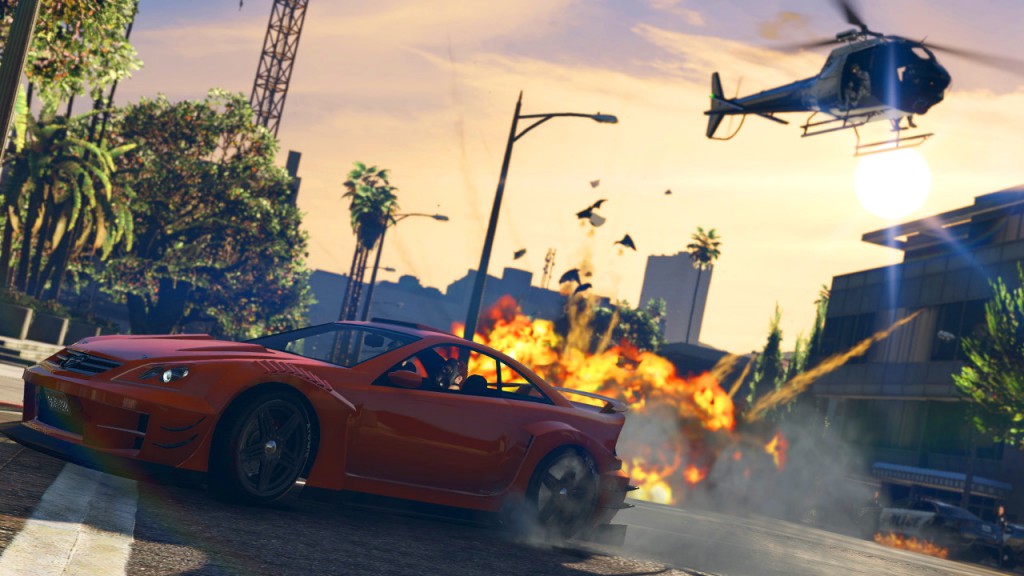 It isn't everyday that an online mode of a single-player game deserves special mention, but 'GTA Online' takes 'GTA V' up a notch. Players are given free reign in the gorgeous open world of San Andreas, where they take up heist missions, participate in races and much more. The fun of 'GTA' is heightened with real people working with and against you, and this remains a highly innovative and profitable venture for Rockstar Games.
Read More: Games Like Clash Royale
13. Hearthstone (2014)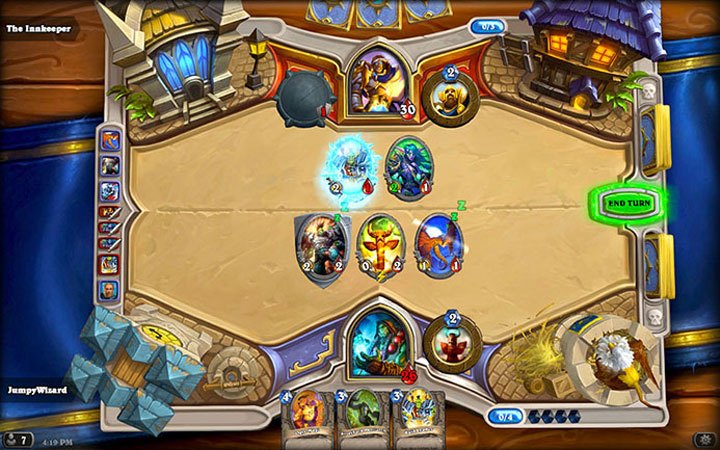 Blizzard Entertainment released 'Hearthstone', a free-to-play collectible card game in March 2014. The game builds upon the lore of the 'Warcraft' series and gives two players 30 cards each, with unique characters and abilities. The end objective is to reduce the opponent's health to zero, and with cross-platform playability, most players can play with a seemingly limitless number of people.
Read More: Games Like The Sims
12. Final Fantasy XIV Online (2010)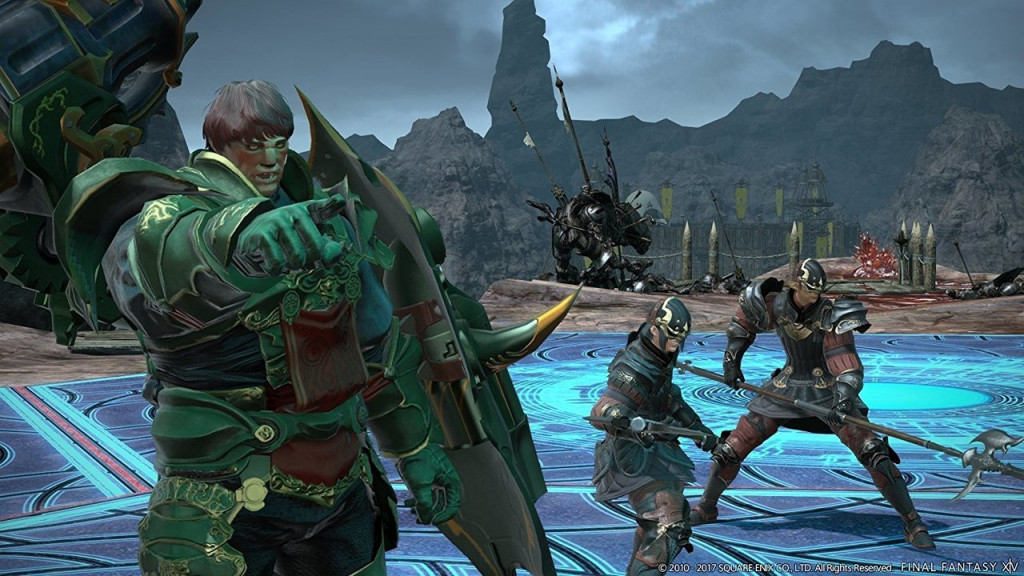 The 'Final Fantasy' franchise have been long known for their deep RPG mechanics, and rich lore. With 'Final Fantasy XIV Online', the franchise moved towards a new direction. It is a massively multiplayer online role-playing game (MMORPG), the second in the series after 'Final Fantasy XI'. Players can choose between various classes of Adventurers, and can pursue story quests and Levequests.
Read More: Upcoming Horror Games
11. Wolfenstein: Enemy Territory (2003)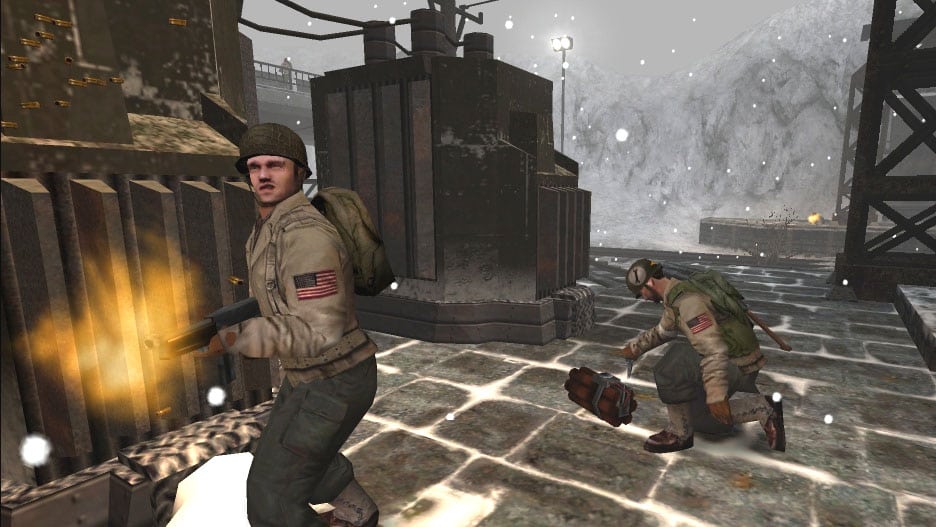 Games such as the recent 'DOOM' reboot as well as the new 'Wolfenstein' games have taken developer id Software to the summit once again. Modern gamers would do well to know about 'Wolfenstein: Enemy Territory', an exclusively multiplayer game. It is set in World War II, like the others, and centres around team-based combat. Playing as Allied or Axis forces, we would need to finish set objectives within a certain time, and/or defeat enemies with excellent shooting mechanics.
Read More: Upcoming Xbox One Games
10. Splatoon 2 (2017)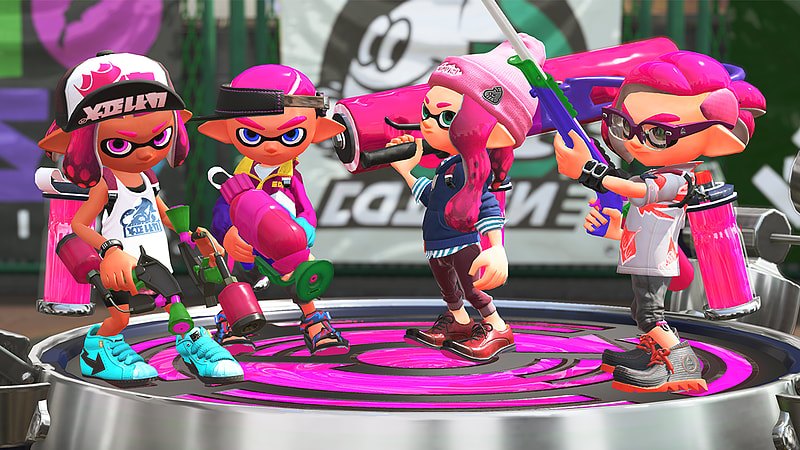 'Splatoon 2′ adds to the extraordinary gameplay of its predecessor admirably. It boasts of the adorable but fiery Inklings, the characters we can control either in the story mode, or in the four-vs-four online mode. With shapeshifting abilities, new weapons, and vibrant, fast-paced gameplay, it is no wonder that the game has captured gamers' attentions all over.
Read More: Upcoming Nintendo Switch Games
9. Minecraft (2009)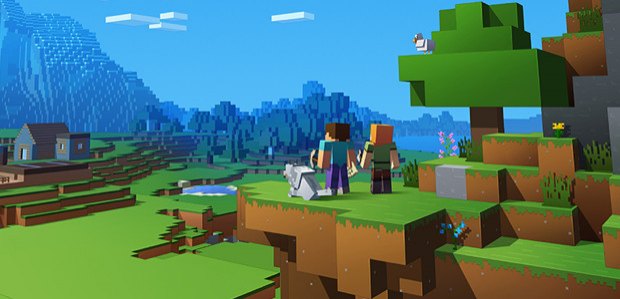 Very few games are as important as 'Minecraft' in all of gaming history. The sandbox game has acquired legendary status in record time, and deservedly so. The game focuses on building with cubes in a 3D procedurally generated world, meaning that the game world is practically limitless. The variety of modes offer players multiple ways to play, with survival mode, adventure mode, and spectator mode, to name just a few. With over 74 million monthly active players, 'Minecraft' is a veritable gaming juggernaut, and certainly counts among the best games of all time, online or otherwise.
Read More: Upcoming PSVR Games
8. Fortnite (2017)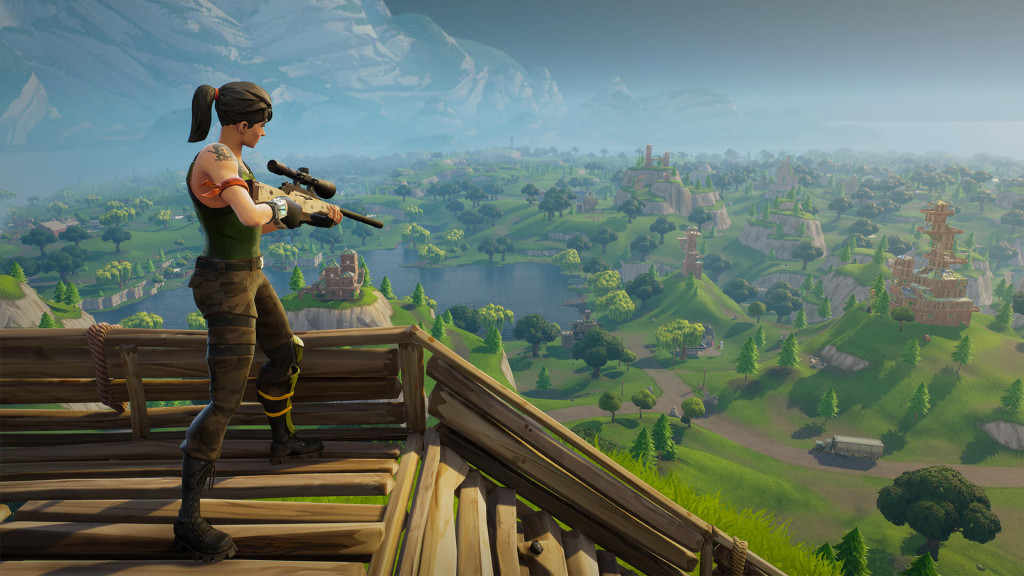 Arguably the most popular online game right now, Epic Games' 'Fortnite' incorporates a number of modes that offer players different experiences. These include 'Fortnite: Save the World' where up to four players can team up against zombie-like creatures and defend objects with the fortifications they can construct, and 'Fortnite: Battle Royale' where 100 players strike off against each other in increasingly smaller places to be the last person alive.
Read More: Upcoming PS4 Games
7. Rocket League (2015)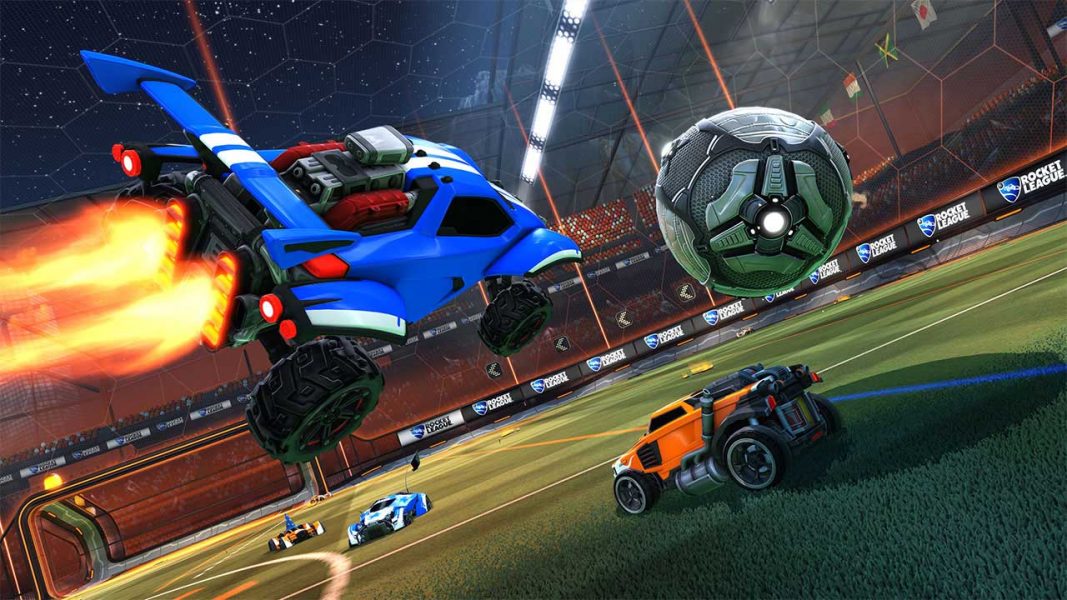 Perhaps the most innovative yet fairly straightforward game on this list is 'Rocket League'. Indie developer Psyonix was catapulted to unexpected success with the release of this unusual football sim. The formula is pretty neat: football with rocket-fueled cars. The result is a fast-paced, unpredictable game providing hours of gameplay. With the 'Hoops' mode giving a new twist to basketball, and a host of cars and arenas, this game is thankfully showing no signs of stopping anytime soon.
Read More: Games Like Pokeman
6. World of Warcraft (2004)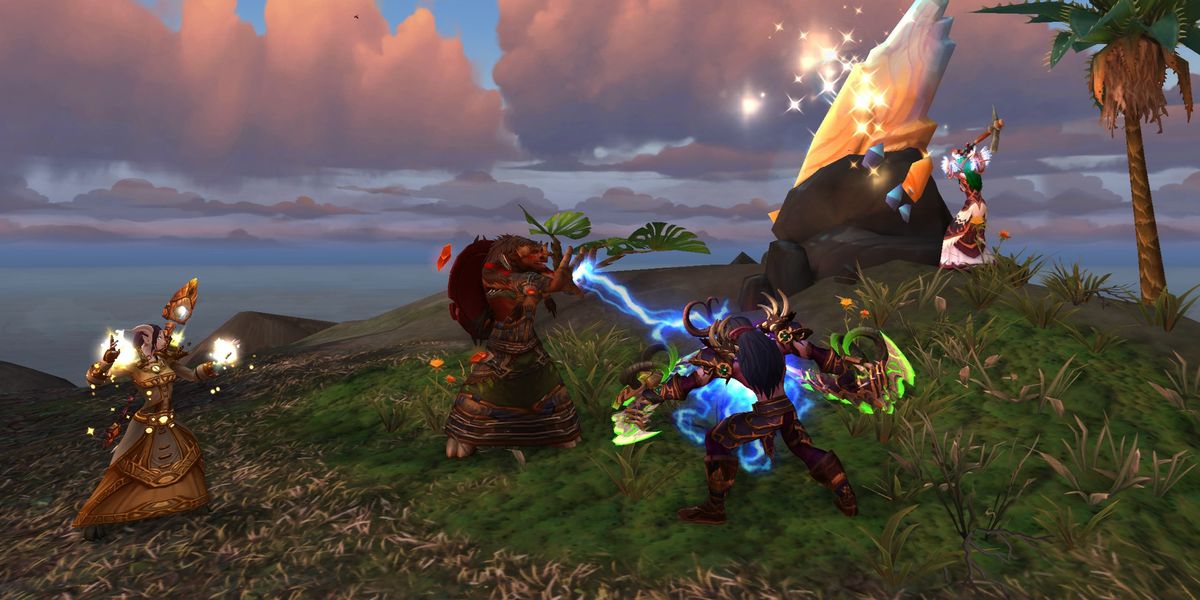 The 'Warcraft' franchise has been a mainstay in fantasy video games for a long time now. On the 10th anniversary of the series, developer Blizzard Entertainment released this MMORPG that would be a landamark point for online gaming. Players create their detailed avatars in the world of Azeroth, and embark on quests and role-play, developing their characters with skill and experience points. 'World of Warcraft' is an immersive gaming experience, one that everyone should enjoy.
Read More: Games Like Tetris
5. League of Legends (2009)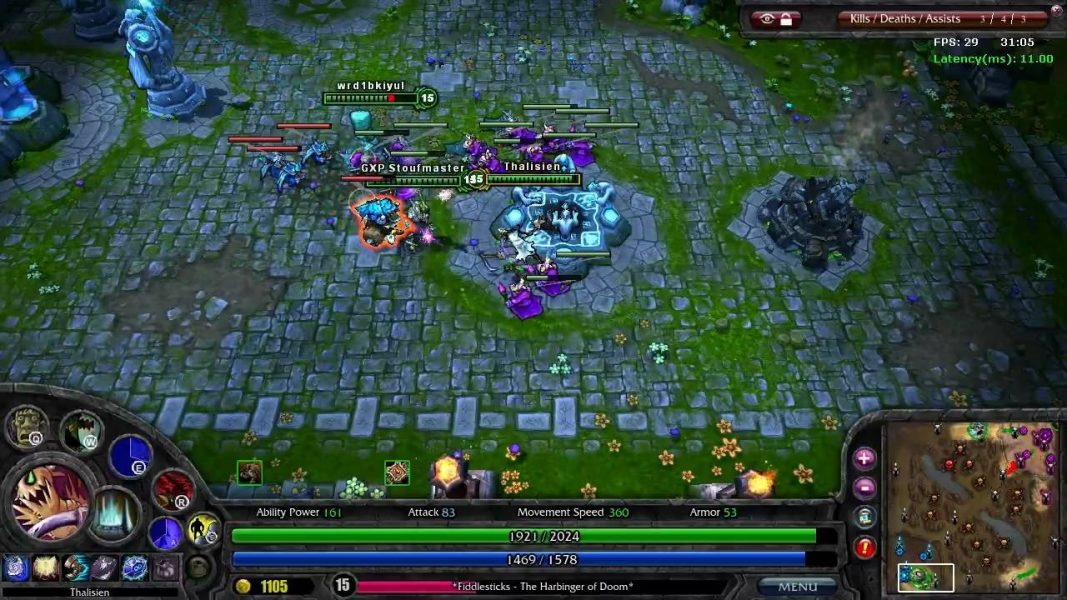 Veering off slightly to a tangent from the last point, developer Riot Games created 'League of Legends' from being inspired by 'Defense of the Ancients.' This was a mod for Blizzard's 'Warcraft III', which resulted in a gaming phenomenon in its own right. The mutiplayer online battle arena (MOBA) game has players playing as unseen summoners who control champions to defeat the other team and destroy their 'nexus', the structure lying at the base that they protect. There are other game modes, and immense depth in customisation, making it a top draw for gamers everywhere.
Read More: Games Like Call of Duty
4. Overwatch (2016)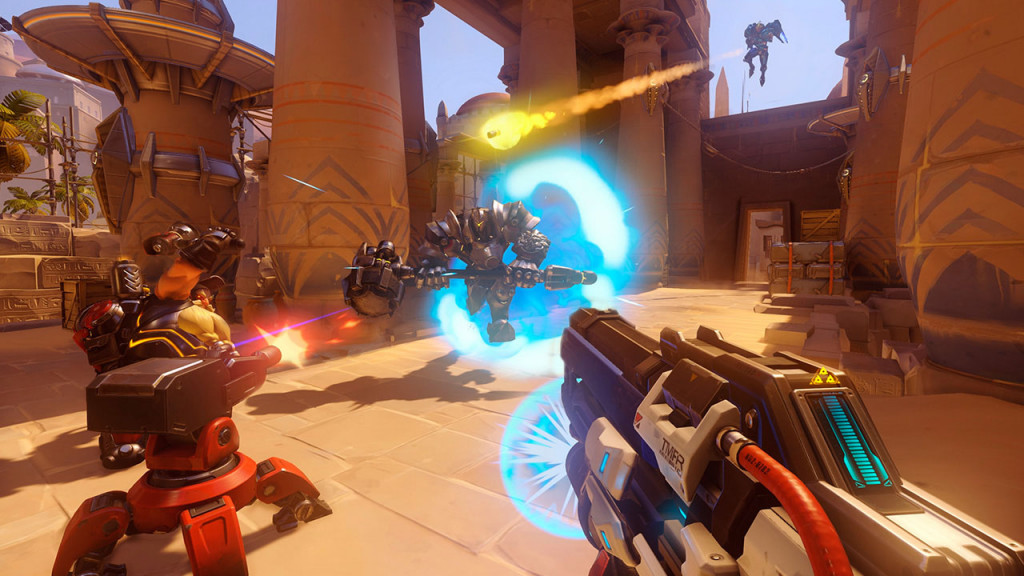 After years having passed since any new properties, Blizzard roared back spectacularly with 'Overwatch', a visually stunning and mechanically innovative team-based online FPS game. It is a 'hero shooter', with the roster of over 20 unique heroes having their unique skills that shape the game itself. The fluid gameplay and immense scope for cooperation has translated to unprecedented success and multiple Game of the Year awards. More importantly, it is a must-play that is among the very best of online gaming.
Read More: Best Mafia Games
3. DOTA 2 (2013)
The moment eyes were laid on this list, there were a few names that must have instantly propped up on your minds. 'DOTA 2' is certainly one of those games. The free-to-play MOBA game was taken from the aforementioned 'Defense of the Ancients', the mod for 'Warcraft III' and boy, was it successful! Matches take place between two teams of five players, who all control heroes with unique abilities. While it can get difficult at the start, very few games are as rewarding as this in the long run, and its no wonder that millions are hooked onto this online gaming colossus.
Read More: Best Board Games
2. PlayerUnknown's Battlegrounds (2017)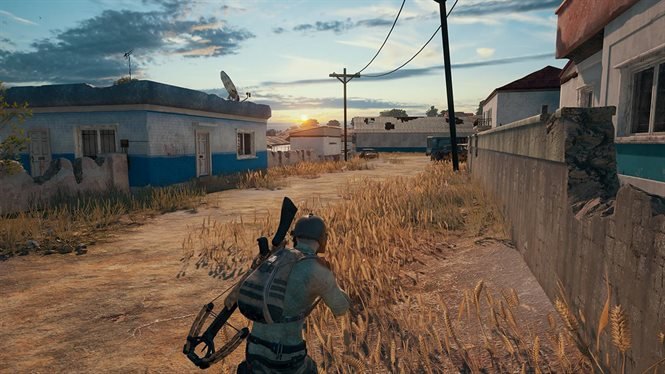 The game that kickstarted the 'battle royale' hype, 'PlayerUnknown's Battlegrounds' or 'PUBG' as it is better known, laid down the concept of the 100-person battle for the world to devour. The game boasts of multiple maps and modes such as 'War' and 'Sniper Training', but its real charm lies in the palpitating anticipation it offers as we seek to survive, attack, and run to the safezone. Its mobile counterpart in Android and iOS has taken off remarkably well too.
Read More: Best IO Games
1. Counter-Strike: Global Offensive (2012)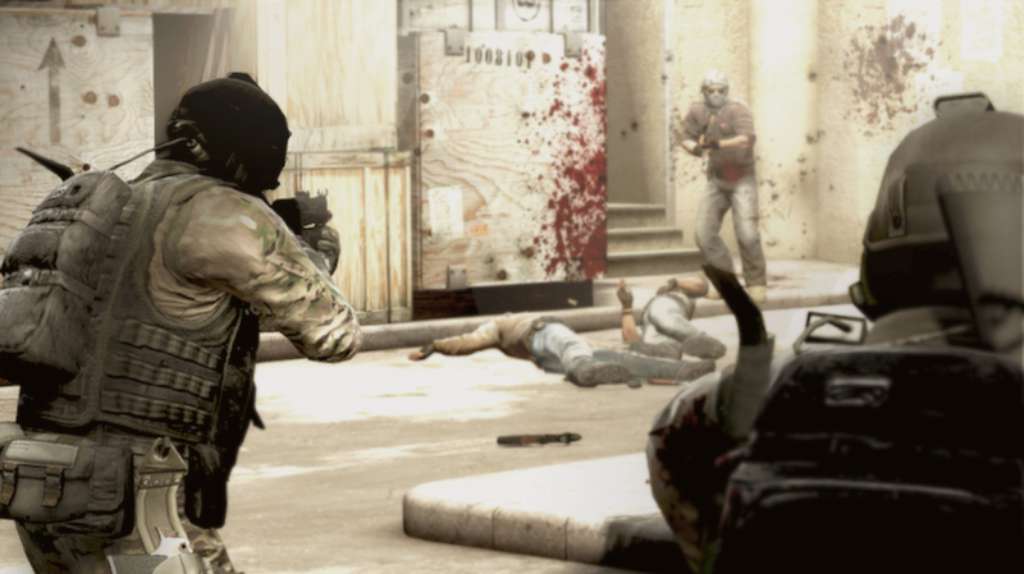 Was there ever any doubt? 'Counter-Strike' has long defined the online gaming genre, and its most recent installment gets the nod, with its refined team-based gameplay, immersive shooting mechanics, and the potential for exemplary cooperation in relatively high-stakes matches. With the sheer variety of approaches to a single match, it is hardly surprising that 'CS:GO' has pervaded so completely across all of gaming, making it one of the best, if not the best, online game of all time.
Read More: Best Adult Video Games