This console generation has found Microsoft and Xbox in a highly unusual third place. After a time when the Xbox 360 ruled the roost, it has been hard times for the American video game giant. 2018 didn't see a lot of exclusives coming out for the console, but it did see the dominance of the Xbox One X. The world's most powerful console saw a marked improvement in global sales, and recaptured a decent share of the market that the company had previously relinquished without much of a fight.
2018 may have belonged more to other systems, but the Xbox One delivered spectacularly on some counts, including delivering high-resolution 4K gaming without any cutbacks. From flawless racing to frantic battle royales, the Xbox One is still very much a place to be, when it comes to current-generation gaming. Do keep in mind that while rankings are subjective, the list below has given more of a preference towards Xbox One exclusives than third-party games, even when the latter kind has offered arguably better gaming experiences. Without further ado, here is the list of best Xbox One games of 2018.
10. PlayerUnknown's Battlegrounds (2018)
Battle royales were all the rage this year, and 'PlayerUnknown's Battlegrounds', or 'PUBG' as its popularly known, was right at the forefront. Developed by Brendan Greene, the game took inspiration from a host of cult movies and books, including Japanese auteur Kinji Fukasaku's 'Battle Royale.' While 'PUBG' has gone on to conquer almost every other platform, including and perhaps most surprisingly, Android and iOS, Microsoft and Xbox hold a special place in the game's development. The game was first brought to mainstream attention in December 2017 when Microsoft released it via its Xbox Game Preview program. In other words, the company supported the game through its early access program right up to its eventual full release just this September. With high-octane action and top-notch strategic elements, 'PUBG' is surely here to stay.
Read More: Best Flash Games
9. Assassin's Creed: Odyssey (2018)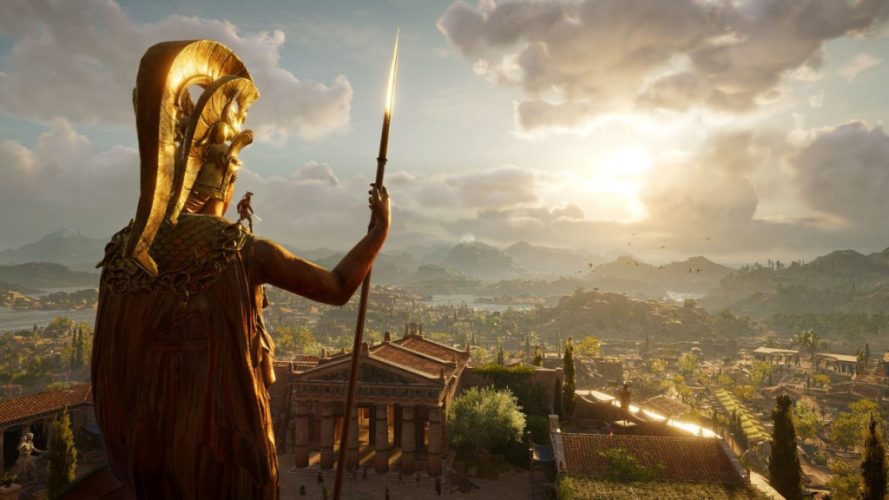 Much was made of the year-long hiatus that the 'Assassin's Creed' franchise took after 2015's 'Syndicate' set in London during the Industrial Revolution. While that game was received with acclaim, the larger consensus was that the series' mechanics had gone stale for the most part, especially in the wake of 'Unity.' When 'Origins' released last year, gamers and critics alike hailed the new direction that the series had taken, as it introduced new role-playing gaming (RPG) elements for the first time. Initial reactions to 'Odyssey' accused it of being too similar to its immediate predecessor, but Ubisoft Montreal's latest endeavour would prove everyone wrong with its deep combat and skill progression, its multiple choice-based narrative, and the undoubted betterment of the RPG mechanics ushered in by 'Origins' a year ago. Ancient Greece has never been realised so well before in a video game, and especially on the Xbox One.
Read More: Best iOS Games of 2018
8. Dead Cells (2018)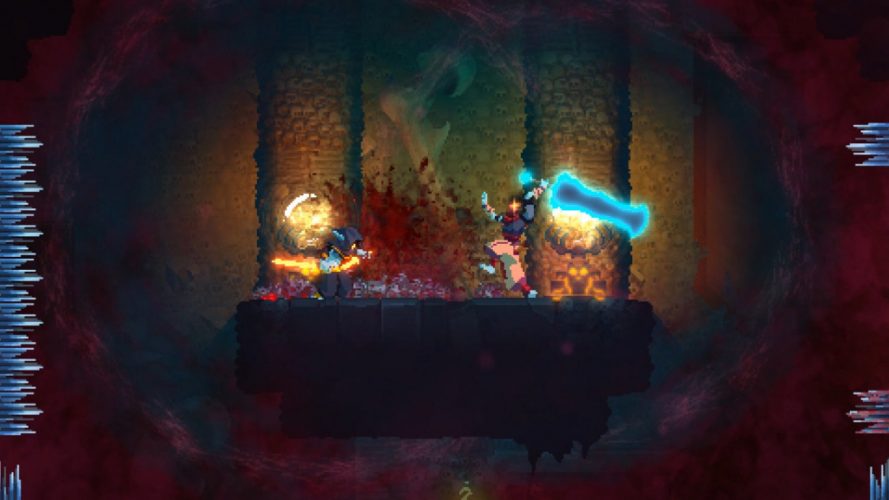 The enduring series of 'Metroid' and 'Castlevania' have inspired an entire genre of its own, dubbed 'Metroidvania' that combines the two series' unique elements of gripping stories with stellar level design. In no other genre is level design so crucial to the very function of the narrative, and this has given way to a number of highly acclaimed games, most evident in side-scrolling platformers. The 'Metroidvania' genre has championed the rise of indie games in recent years, such as 'Hollow Knight', and 'Ori and the Blind Forest.' Motion Twin's 'Dead Cells' is much in the same vein, imparting a roguelike sheen to 'Metroidvania' concepts. Players control a group of cells who take control of a corpse in a dungeon and progress through a constantly changing castle. True to roguelike games, the levels are vast and procedurally generated with players fighting hordes of undead enemies and bosses called 'Keepers'. The result is one of the best gaming experiences on the Xbox One this year.
Read More: Best Android Games of 2018
7. Celeste (2018)
Developers Matt Thorson and Noel Berry developed a highly demanding game during a four-day 'game jam'. For the uninitiated, a 'game jam' is a video game hackathon of sorts where developers and programmers assemble to create one (or more) games within a short span of time. That game had lots of promise, being as difficult as classic Nintendo games, and with an emphasis on dangerous levels rife with obstacles. After a long development cycle, the two came up with one of the greatest indie games of all time: 'Celeste.' The story of Madeline making the climb up the eponymous mountain is relatable in more ways than one. The game's honesty in tackling Madeline's anxiety and self-doubt is refreshing and more importantly, reassuring. The mechanics are great too, with fast-paced controls and mid-air dashes to dodge spikes and other obstacles. 'Celeste' is a terrific game that does a marvellous job of tugging at our heartstrings.
Read More: Best Nintendo Switch Games of 2018
6. Red Dead Redemption 2 (2018)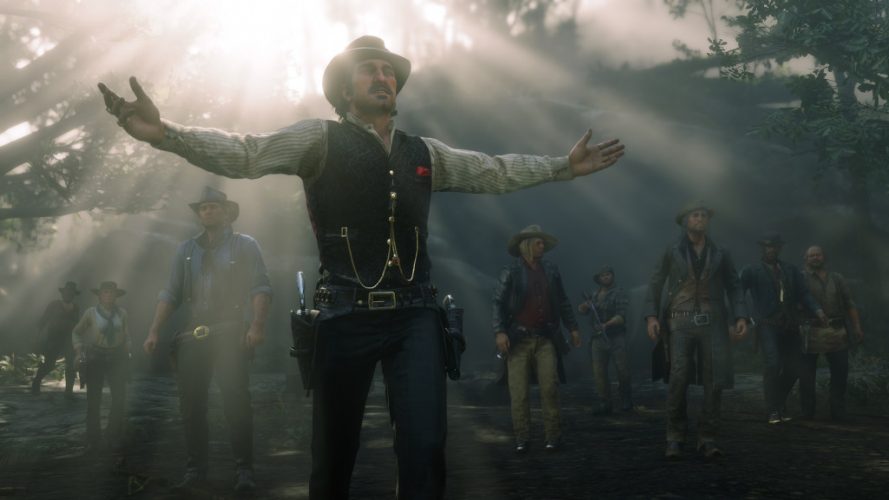 Rockstar finally came to the party this year, and this time, it's the best rendition of the wild wild west we have ever seen. After the brilliant 'GTA V' five long years ago, Rockstar delivered the long-awaited sequel to 2010's epic 'Red Dead Redemption.' Set in a fictionalised western United States in 1899, players are put in the shoes, er, boots of Arthur Morgan, member of the Van der Linde gang. The game acts as a prequel and happens against the backdrop of the declining Wild West, with the gang having to deal with the government, rival gangs, and other foes. This is a game staggering in its depth and size, down to the minutest of detail. Heists, shootouts, and hunts are produced with painstaking precision, and it is no wonder that 'RDR 2' is among the very best Xbox One games of all time.
Read More: Best Online Games
5. State of Decay 2 (2018)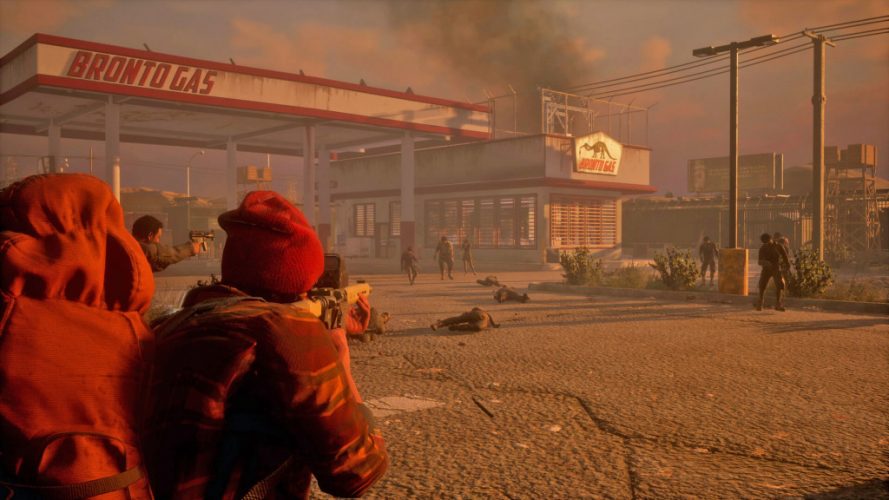 One of the few genuine Xbox One exclusives to be released this year, 'State of Decay 2' utilised the console's terrific power to great effect. Rendering richly detailed environments with grotesque zombies hurtling around in a gorgeous open world, 'State of Decay 2' was a testament to the console's groundbreaking graphical capacities. While the initial reception was lukewarm, the game has undergone several updates to now be considered as a decent game in its own right. The cooperative mechanics are a welcome addition, and the zombie apocalypse makes for a riveting setting. Here's hoping there are more graphically rich games as this on the Xbox One.
Read More: Best GamesCube Games
4. Graveyard Keeper (2018)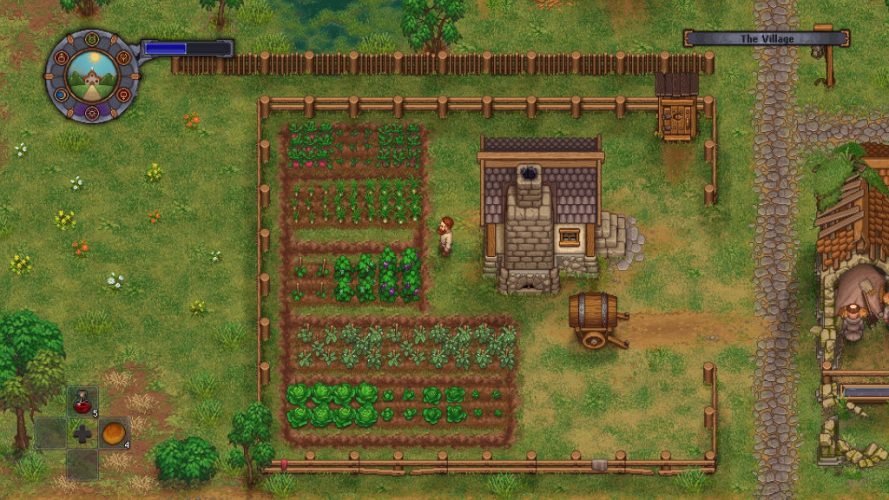 The success of 'Stardew Valley' has seen a slew of similar releases in its wake, all deploying the deep-seated role-playing elements so familiar to fans of the farming masterpiece. 'Graveyard Keeper' was one such game that took inspiration from the game as well as the original 'Harvest Moon' franchise that started it all. However, it took the gameplay to a wholly different setting, with the morbidity of the graveyard fitting remarkably well with the otherwise cheerful genre. Players need to perform the eponymous job by weeding out trees and weeds while tending to graves and racking up finances through the church. 'Graveyard Keeper' was a wholesome Xbox One exclusive, the likes of which will hopefully be frequent on the console in the coming years.
Read More: Best WWII Games
3. Sea of Thieves (2018)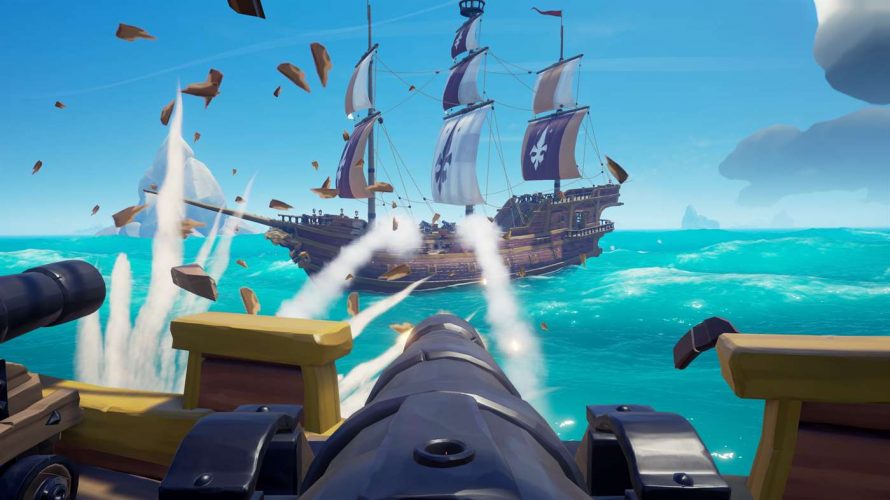 'Sea of Thieves' generated a lot of hype before its release, and while the resultant game may not have hit the heights it was expected to, it did come across as a technical marvel that showed the capabilities of the Xbox One. While a certain 'PUBG' has redefined multiplayer games for the modern generation, 'Sea of Thieves' has managed to hold its own unique place. With the open world making the most out of gorgeous sands and sprawling seas, playing with friends was given a refreshing twist through pirate battles on the high waters. From steering to shooting cannons to even looting other players' ships, 'Sea of Thieves' is a great rendition of the briny deep.
Read More: Best Nintendo Wii Games
2. Ashen (2018)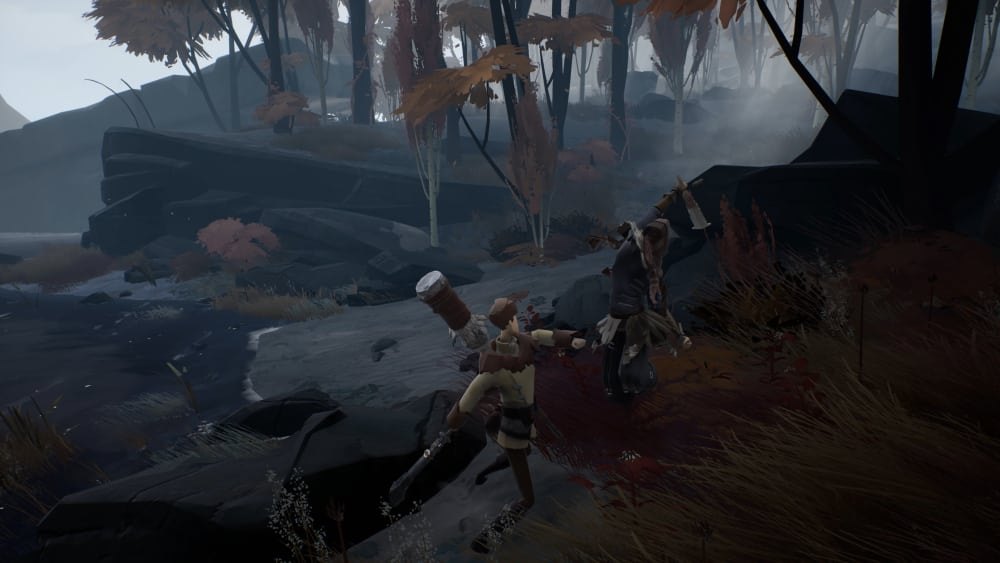 Quite a lot of unconventional games have passed through the expert hands of the team at Annapurna Interactive, and their brilliance has been a sight to behold. Whether it be on consoles ('What Remains of Edith Finch') or smartphones ('Florence'), they have published some undoubted gems recently. 'Ashen' looks set to follow the same path, and that too, on a system which has rightfully received flak for not having enough great exclusives. Developed by A44, 'Ashen' is a mesmerising play of light and darkness. Players are thrust into a sunless world, and a demanding journey, to save the light from the ensuing nothingness. The world is beautifully crafted, and makes exploration a joy, something that the game sensibly encourages as well. The combat is simple and while many mechanics are borrowed from the 'Souls' series, such as checkpoints and combat, 'Ashen' manages to establish its own identity. In a nutshell, it is a game that will prove to be worthy of your patience and effort.
Read More: Best GBA Games
1. Forza Horizon 4 (2018)
'Forza Horizon 4' is the best racing game of all time. Let's just get that out-of-the-way. While absolutes hardly ever lead to any sensible purpose, a compelling case can be made for developer Playground Games' most recent instalment in its flagship franchise. For starters, there are over 400 licensed cars in the game. Over four hundred cars, with every detail painstakingly recreated in different climates, locations, and times of the day. The stunning open world remains, but this time it's a shared world, with other real players populating it unlike mere AI-based ghost drivers. The realistic physics are seen in every turn and heard in every screech. Lastly, it's simply the rush felt from driving a 1965 Mini Cooper S to a Hennessey Venom GT that clinches it. Arguably no other game nails the experience of driving every car this accurately. The Xbox One is all the better for having 'Forza Horizon 4' in its repertoire.
Read More: Best Games For Teens