Android. The king of the smartphone market, despite unrelenting competition. The one place which has everything for everyone. The one true flag bearer of accessible modern technology and its immense capabilities. While iOS, its main rival, is seen as somewhat more elitist and catering to buyers with a particular mindset when it comes to getting technology, Android is far more reachable and versatile. It has solidified Google's worldwide presence in this predominant internet age, and made the company almost all-pervading with gateways to more than 2 billion monthly active users as of 2017.
One of the main ways to attain, and consequently retain, the attention and presence of users on the platform is through games. Safe to say, Android has showcased how impressively it can handle the latest games with ease over the years. With Android P now increasingly available across a number of budget and high-range devices, the software capabilities are at an all-time high. This is backed by the sheer number of video games that have been available for the platform. From action-packed shooters to heartwarming narratives, Android has shown it all over the last year. Without further ado, here is the list of top Android games of 2018. The list includes best android PC games, best android free games and best android mobile games.
10. Asphalt 9: Legends (2018)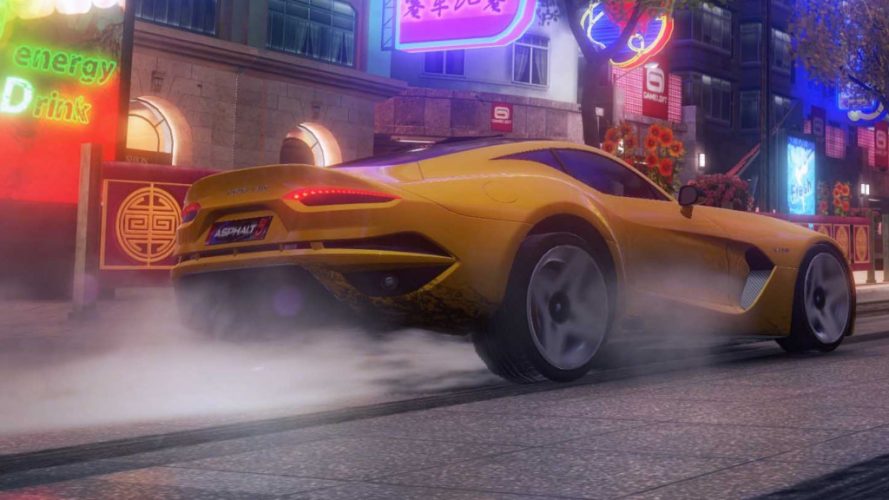 Mobile gaming giant Gameloft has had many long-running franchises that have exemplified the graphical power of smartphone gaming for years. Among all of them however, the 'Asphalt' series of racing games has arguably been the most successful, and the latest instalment has furthered the potential even more. 'Legends' features new race tracks set in Rome, Cairo, the Midwest, and the Himalayas. The new 'Touch Drive' mode makes fast-paced racing more accessible, whereas the 'Hunted' game mode has players fleeing from a relentless police pursuit. It is a terrific racing game to embellish your phone's graphical power.
Read More: Best Adult Video Games
9. Reigns: Game of Thrones (2018)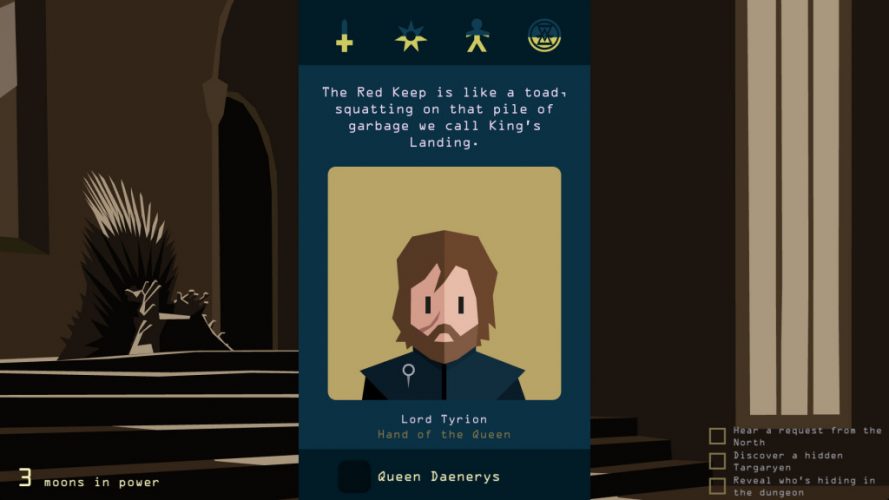 Developer Nerial has given strategy games a new lease of life with the 'Reigns' series of games, with accessible gameplay and a stellar narrative. While 'Reigns: Game of Thrones' also plays much like the previous games, the tie-in with the wildly popular series makes this wholly unique. Players start off as Daenerys Targaryen as they balance four factors: the military, the people, the wealth, and religion. The gameplay is given a new twist because of the connections to the show's enduring characters, and the events of the show fit the game like a glove, making it one of the year's best.
Read More: Best Mafia Games
8. Donut County (2018)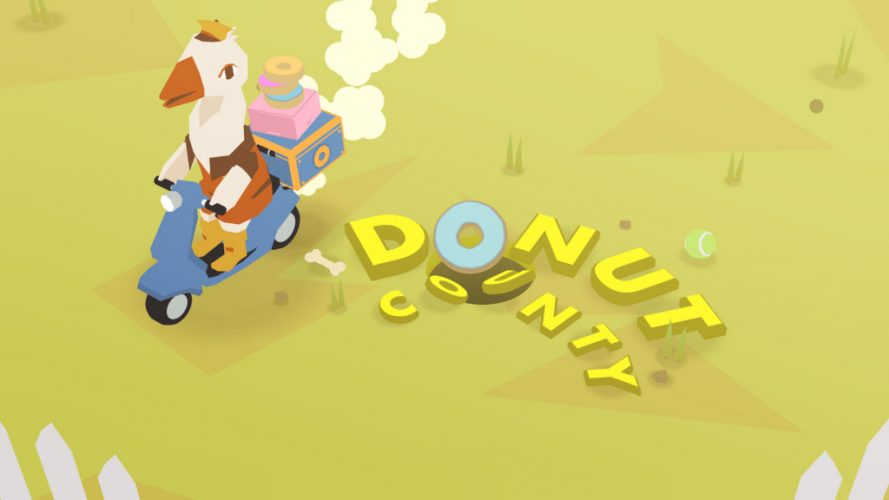 With the critically acclaimed PlayStation exclusive 'The Unfinished Swan' under his belt, indie developer Ben Esposito's next venture would come from a singularly unexpected source. A parody account of critic Peter Molyneux on Twitter gave pitches of a game revolving around a hole that would gobble everything up. That game would initially be called 'Pits' and then would come to be 'Donut County.' The simple mechanism of moving a hole around to consume everything and increase its size makes for a strangely compelling puzzler. 'Donut County' took influences from Bruce Springsteen songs and other indie games such as 'Windosill' to great effect, making it an Android game to remember.
Read More: Best Board Games
7. Florence (2018)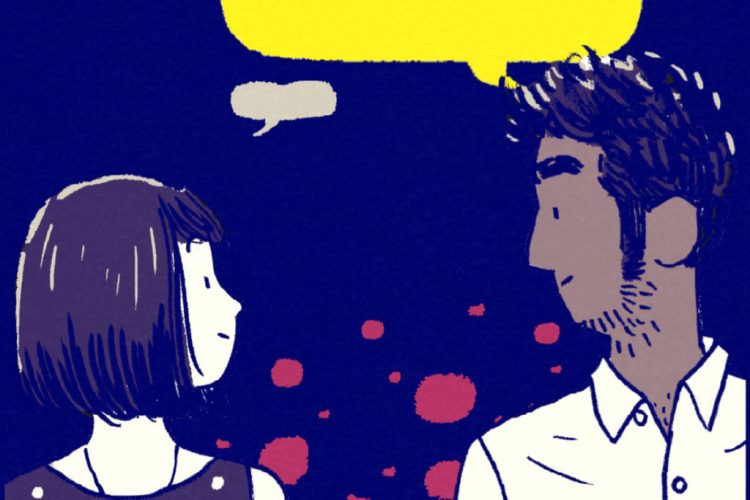 Often there come instances across all of culture when the lines between archetypes and genres are blurred. When definitions become hindrances and the end result is simply meant to be admired in all its glory. 'Florence' is one such example, that lives on the fringes of gaming. It comes across more as a work of art rather than a mobile video game. There's hardly any challenge, and the gaming elements serve as a more participatory gateway to the endearing plot. Our titular protagonist is a budding artist who struggles with the mundane everyday until she experiences her first love. This is atypical gaming fare, and one that anyone with an Android device should sample fully.
Read More: Best IO Games
6. Pocket City (2018)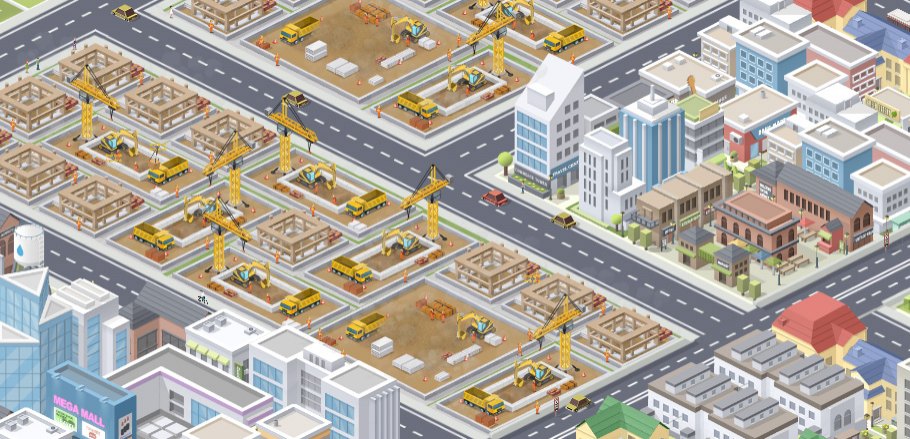 Ever since the immortal 'SimCity' by Electronic Arts, there has been a special obsession with city-building games. Putting the tiniest touches to our own city was nothing short of addictive. 'Pocket City' by Codebrew Games seeks to up the ante by introducing a living and breathing world on Android, which is nothing but the most pleasant of surprises.
Inside the Android game is a sandbox world chock-a-block with numerous world building elements. Being a mobile game, it cannot be as deep in its gameplay as, say 'Cities: Skylines' but it redefines the genre on the smartphone platform. From dealing with tornados and fires to building schools and hospitals, stopping crime, and levying tax on citizens while building parks and restaurants, this game has it all.
Read More: Best Online Games
5. Tiny Bubbles (2018)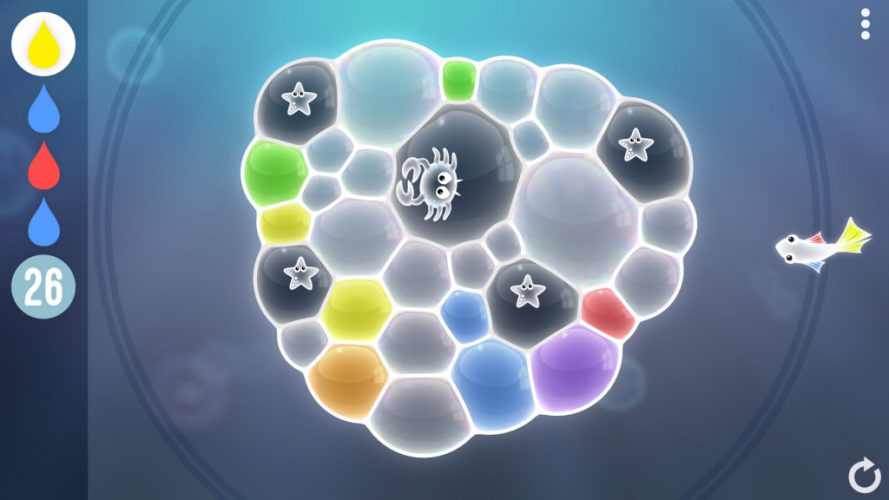 Mobile games have almost always had a bad reputation for being casual, and therefore not worth the attention of the true gamer, whatever that means. Gaming in itself has consisted of a fragmented mindset that harms more than it helps, and this has been undoubtedly unfair to mobile gaming as a whole.
One game that challenges this mindset directly is 'Tiny Bubbles' by Pine Street Codeworks. Its childish appearance with bubbles and cute creatures will belie its impressive depth and innovative gameplay. For one, the bubble physics are extremely realistic, with artist, programmer, and designer Stu Denman imparting incredibly dynamic soap bubble physics. Secondly, there are around 170 handcrafted levels where players can inflate bubbles, mix their colours and match them to long combos and wonderful results. Winner of many awards, 'Tiny Bubbles' is the one game on this list that defies all expectations to be a genuinely terrific piece of work.
Read More: Best GamesCube Games
4. Meteorfall: Journey (2018)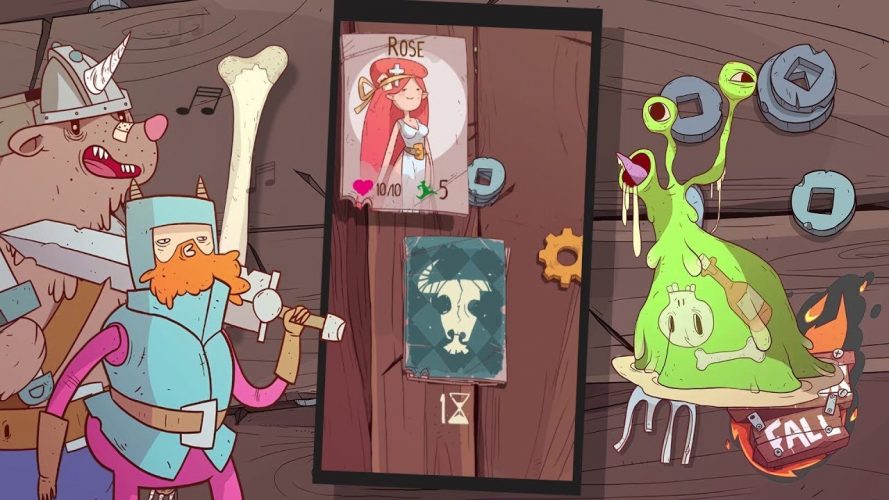 Adventures are seldom complete without some terrifying monsters standing in your way and preventing a fun-filled time from happening. 'Meteorfall: Journey' is a game that nails the mechanics of card games and gives a delightfully engrossing twist to the genre. It is a deck-building game that focuses on players choosing from several adventurer classes, and then choosing out of many attack and weapon cards.
There are many location to explore, and many other people and places to see that will help in building the most formidable deck of all to defeat all enemies. There will be blacksmiths to upgrade weapons, and temples to fine-tune one's deck. In short, there are plenty of ways to make this into a remarkably deep gameplay experience. Perhaps the most impressive aspect of the game is that its locations, enemies, and missions are different every time one plays it, and that makes all the difference.
Read More: Best WWII Games
3. Alto's Odyssey (2018)
Noodlecake Studios has been a developer of great repute ever since the initial days of Android and the Google Play Store. From the 'Super Stickman Golf' franchise to 'Flow', the studio has been a force to be reckoned with. With 'Alto's Odyssey', they have managed to perfect the arresting quality of its immediate predecessor, 'Alto's Adventure' which released back in 2015.
There is an entire desert landscape to skate across, at different times of the day, all accompanied by magnificent weather effects, and a breathtaking sense of peace. The 'Zen Mode' is a masterful addition like before, that emphasises the sheer beauty of the game. The background sounds are surreal, and impart a wonderful detachment that jeopardises our immediate surroundings. In short, it is a game unlike any other on Android.
Read More: Best Nintendo Wii Games
2. Dragon Ball Legends (2018)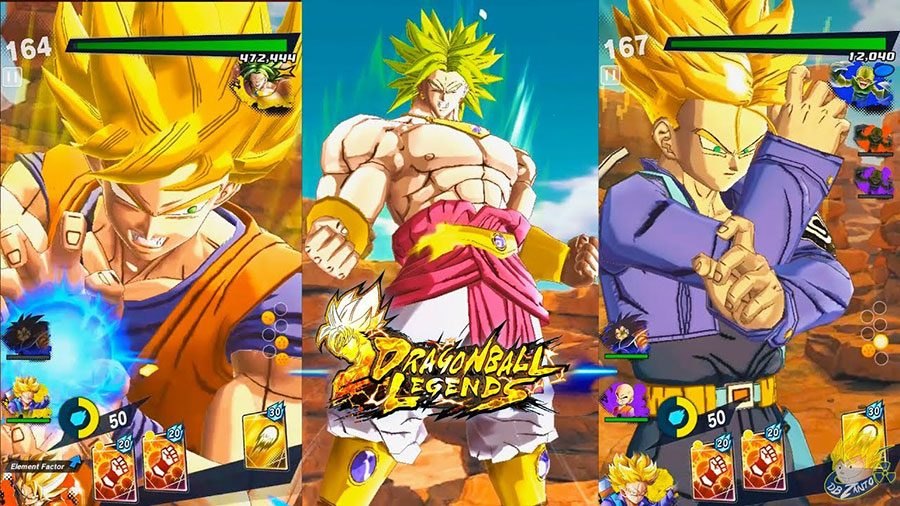 Fighting games usually don't make the jump to mobile devices that well, but 'Dragon Ball Legends' seems to buck the trend altogether. The 'Dragon Ball' franchise has witnessed a renaissance of sorts after a few years of lacklustre games, with the excellent 'Dragon Ball FighterZ' on consoles releasing quite recently. 'Legends' continues this recent rebirth in impressive fashion on Android, with a deep progression system and plenty of fan-favourite characters to satisfy even the most hardcore of 'Dragon Ball Z' fans.
There are a large number of abilities to develop and skills to gather, with the game also built specifically for portrait modes. The charm of the long-running franchise is retained in its entirety. All this makes it optimised for Android phones, and is therefore, the best fighting game one could have on the platform.
Read More: Best GBA Games
1. PlayerUnknown's Battlegrounds Mobile (2018)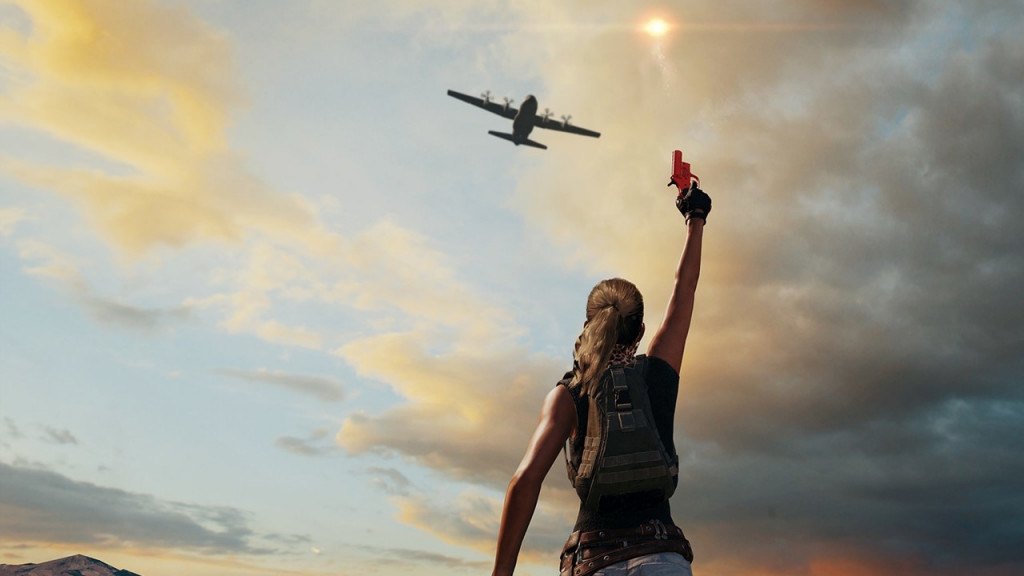 Mobile games are for the casuals, so was said. Real gamers had their haunts on the PlayStations and the Xboxes, and the PC 'master race' was on a whole other plane of existence, having attained gaming nirvana and whatnot.
Then came PUBG Mobile. And everything changed.
The game charged its way onto mobiles at a time when the original was still not optimised on heavy-duty PCs. Here was a game that not only presented seamless multiplayer gaming, it changed so many of our ideas and habits regarding mobile gaming itself. Earlier, we would loath to have a game of over 2GB on our phones. We wouldn't want to constantly download huge updates to the same game. Mobile games were given a new lease of life through 100 people battling it out solo, or in duos and squads. From vehicles to guns of all kinds, 'PUBG Mobile' is the game that has everything on Android, because it is much more than a mobile game. It has become the gateway to a new gaming culture. Nothing could be better than that.
Read More: Best Games For Teens