There is an inevitable, all-consuming obsession with quality as far as Apple is concerned. The company has forged a reputation for creating premium products at astronomical prices that seem 'appropriate' for the given offering. The company's line of handheld devices is no exception, and in fact, has ruled the roost for quite a few years now. The iPhone and iPad in particular have redefined top-notch (no pun intended) technology ever since their initial releases in 2007 and 2010. iOS, the operating system these devices run on, is highly versatile and capable of doing an enormous number of tasks efficiently.
While this has led to an expected increase in the productivity of our phones and tablets, one of the more serendipitous outcomes of this versatility has been an unprecedented level of gaming. Mobile devices have been powerhouses for a long time, and we have come a long way from the casual games that thrived in the initial years of smartphones. This year has led to some terrific games that have made brilliant use of the iOS platform, and the sheer range of games is quite impressive, to say the least. Without further ado, here is the list of top iOS games of 2018.
10. Florence (2018)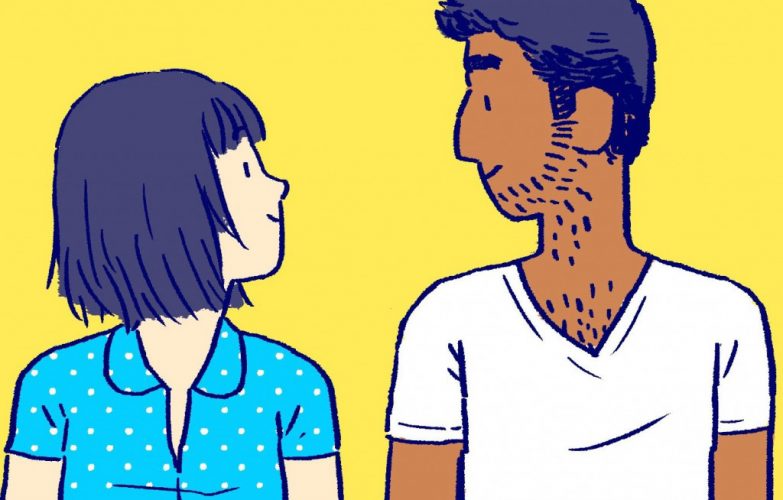 From the studio that created the brilliant 'What Remains of Edith Finch' and the designer of 'Monument Valley', came 'Florence.' Centred around the eponymous 25 year-old and the seemingly everyday events that transpire in her life, the game is tastefully crafted with basic puzzles to give new meaning to various aspects of her life. Divided into 20 small chapters, we are taken into an arresting tour of Florence's life as she follows her passion of painting and gets into an endearing relationship that comes across as refreshingly realistic. The minigames make us invest in the characters, and the result is a universal work of art that says more than it shows, and vindicates director Ken Wong's decision to helm this game, his first after 'Monument Valley.'
Read More: Best Online Games
9. PlayerUnknown's Battlegrounds Mobile (2018)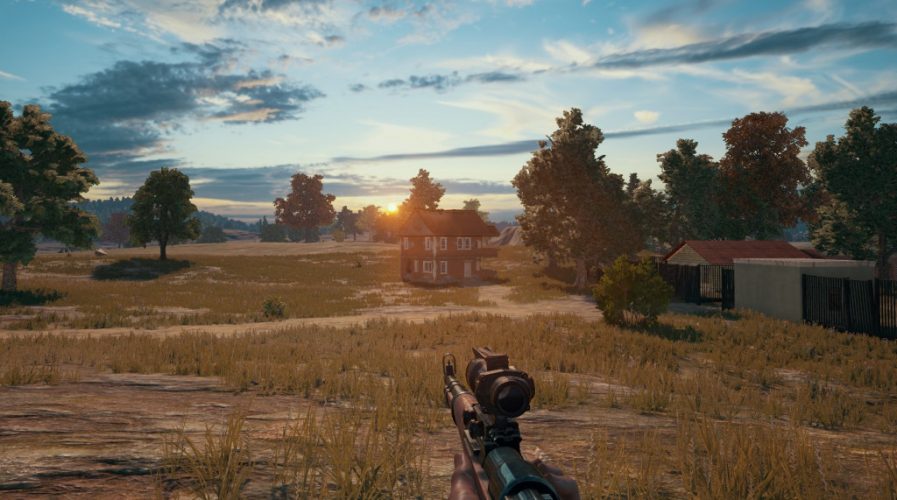 If there has been one game that has totally redefined mobile gaming in the last year, it has to be 'PUBG Mobile.' At a time when the game hit PCs, the level of graphical detail was astonishing with even many desktops struggling to run it at full tilt. Then came a full-blown AAA experience on our phones, and developer Tencent Games became one of the largest video game companies in the world.
'PUBG Mobile' has almost single-handedly (with help from a certain 'Fortnite') popularised battle royale games. With its various maps such as Erangel and the recently added Sanhok, and different modes in War and Sniper Training, it has plenty of high-octane action to offer to gamers all over the world. No wonder this game has spawned an entire subculture of its very own!
Read More: Best GamesCube Games
8. Pocket City (2018)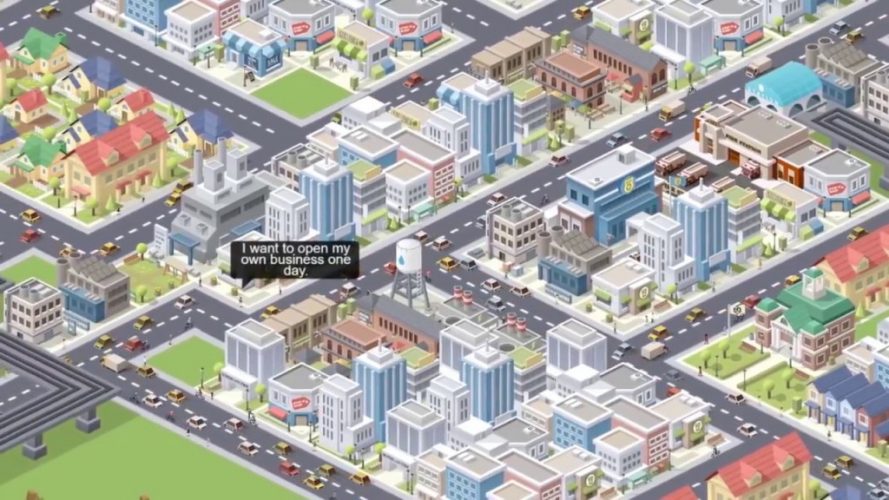 We have always had a special fascination with city-building games. The inimitable 'SimCity' by EA set the genre on fire, and since then, we haven't had enough of building our own version of a perfect city. While the excellent 'Cities: Skylines' remains the sole beacon of hope for the genre, 'Pocket City' by Codebrew Games has darted out of nowhere to become a singularly unexpected success, more so because it's an iOS game.
What 'Pocket City' does brilliantly is give us a sandbox world and a plethora of options in building our city. It balances the necessary complexity of the genre with the accessibility of a mobile game. From managing imports and exports, building residences and restaurants, detailed banking services, and even handling with calamities such as tornados and fires, this game has it all.
Read More: Best WWII Games
7. Donut County (2018)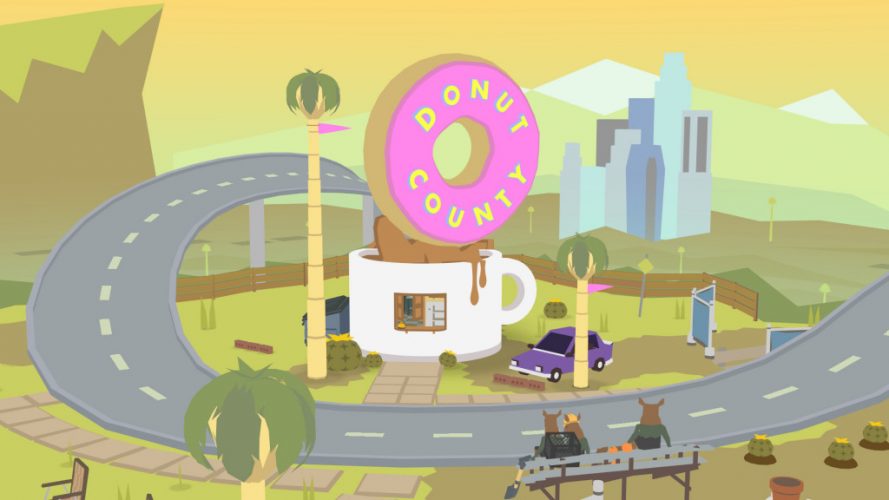 After the acclaimed PlayStation exclusive 'The Unfinished Swan', indie developer Ben Esposito started working on a new game in his free time, but this one would be more light-hearted and aimed primarily at mobile platforms. The idea originated as 'The Pits' initially, from the pitches of a Peter Molyneux parody Twitter account, and then came to be 'Donut County.' It is a delightful physics puzzler wherein players operate a hole and move it around to gobble down whatever is around to increase its size. The core concept incorporated influences from other indie games such as 'Windosill' and the locations of Bruce Springsteen songs, such as the New Jersey Turnpike and Asbury Park. All this together makes for a highly addictive game.
Read More: Best Nintendo Wii Games
6. Antihero (2018)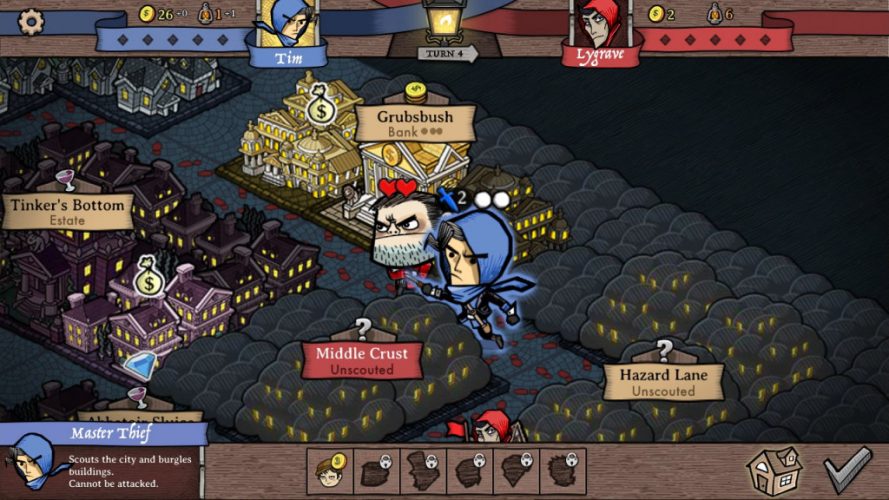 If Charles Dickens was one of your favourite writers growing up, or maybe you had one or two books in your syllabus, then you may have heard of a certain young boy named Oliver Twist. Orphaned at an early age and born in a workhouse, he becomes a member of the gang of pickpockets led by the cunning Fagin and the swashbuckling Artful Dodger.
While Dickens' novel was a hard-hitting portrayal of criminals and the unfair treatment of orphaned children in 18th-century London, 'Antihero' adopts its memorable setting to give us a remarkably detailed depiction of the thieving times of Twist. It is a fascinating digital board game that made its way to iOS this year, and with its deep turn-based mechanics and engrossing gameplay, unsurprisingly proved to be a hit. The sheer addictive nature of the game champions independent developers and will make you want to say (in perhaps an ironical twist to its original use), "Please, Sir, I want some more."
Read More: Best GBA Games
5. Part Time UFO (2018)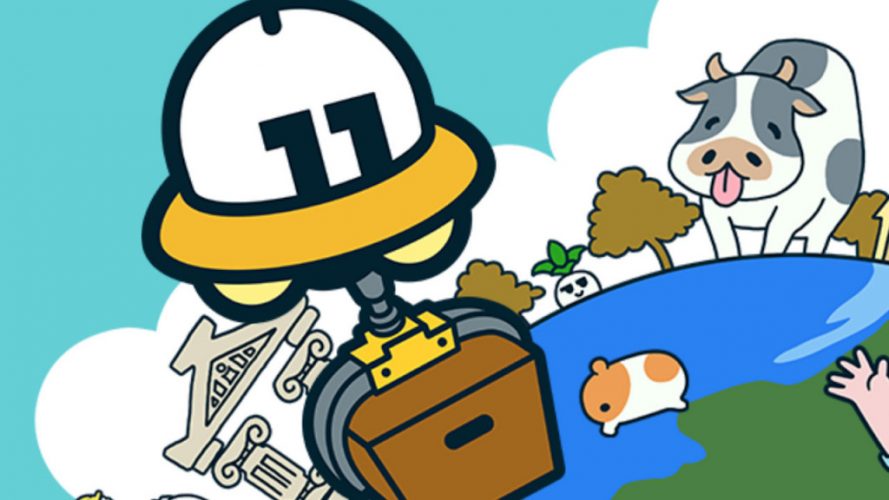 Japanese developer HAL Laboratory has had a rich video game legacy, with the likes of the 'Kirby' and 'Eggerland' series coming from its stables. Surely it wasn't a surprise when their first endeavour in the mobile platform through their subsidiary HAL Egg proved to be a charming success. In 'Part Time UFO', players are in the shoes, of an adorable UFO which they need to fly around and complete errands. From lending a hand to farmers to building grand castles, the game has it all. Refreshingly, it comes with no microtransactions whatsoever, and the sheer love put into it can be seen from the moment the game starts up. With a rating of 4.9 out of 5 on the App Store, it is a must-have on iOS surely.
Read More: Best Games For Teens
4. Shadowgun Legends (2018)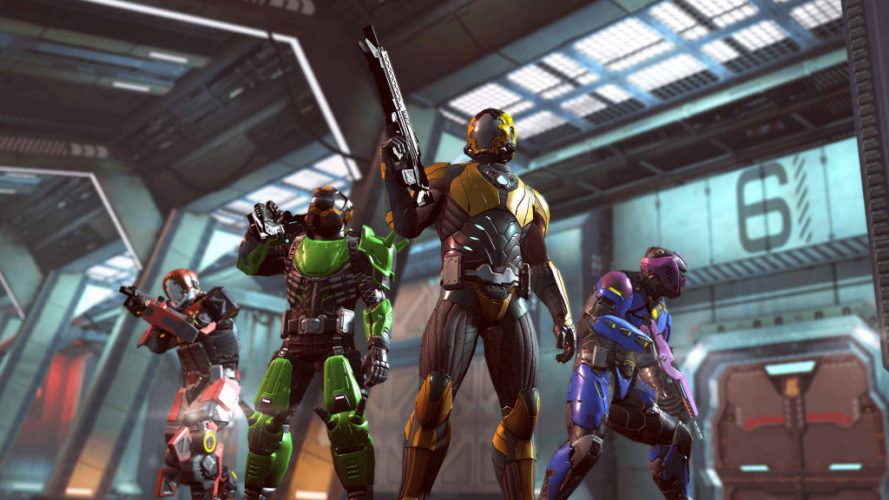 While few franchises have stood the test of time on mobile devices, Madfinger Games' 'Shadowgun' series is undoubtedly one of them. 'Shadowgun Legends' is the third instalment of the series which brings in high-octane first-person shooting across a variety of modes from player versus environment (PvE) that has a story, side missions, operations, dungeons, and arenas which can be played in both single and multiplayer, as well as player versus player (PvP), an exclusively multiplayer mode, with one-on-one duels, team matches that are timed or based on eliminating opponents.
The graphical fidelity on 'Legends' will have you questioning whether you are playing a console game or an iOS one. With a rating of 4.8/5, you can't go wrong with this one.
Read More: Best VR Games
3. The Room: Old Sins (2018)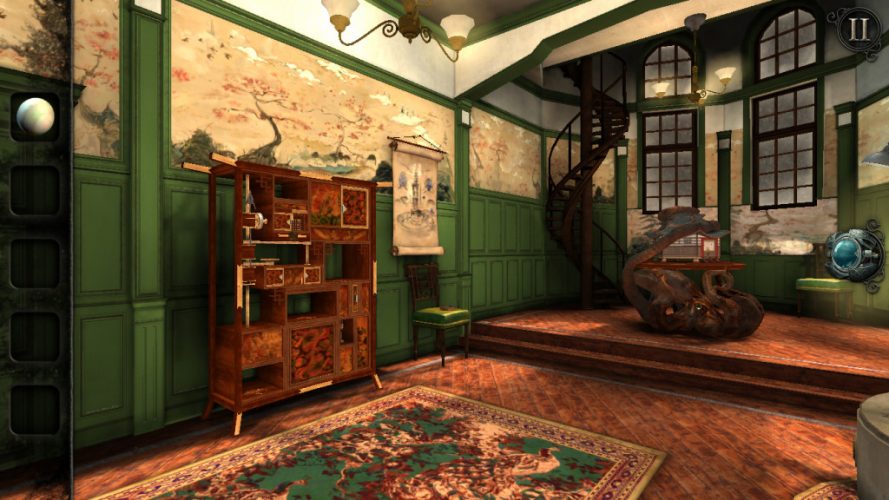 Another franchise that has garnered universal acclaim over several years for their innovative spin on puzzle games is 'The Room' by British developer Fireproof Games. 'Old Sins' is the fourth entry in the series, and brings back the beloved intricacy of detail to the puzzles from those games. What is different in this latest iteration however, is that the puzzles are contained within a breathtakingly detailed dollhouse, with solving puzzles getting you from one room of the dollhouse to the next one. The Null is also new; it is a unique force that can warp reality itself. With the trusty eyepiece, the sinister Null can open up new ways to solving a puzzle. Boasting a 4.9/5 rating on iOS, it is ideal for not only fans of the franchise but also puzzle lovers everywhere.
Read More: Best PSP Games
2. Oddmar (2018)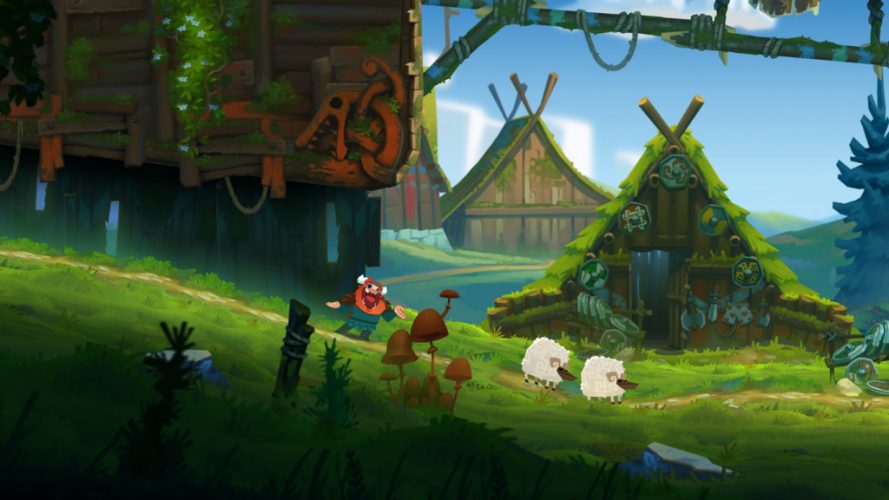 Vikings. Whenever we hear of them, vibrant images of glory and violence spring to mind. Images of passionate wars fought are foremost, and bravery with an unabashedly larger-than-life approach to everything is their forte. Except 'Oddmar', a delightful action platformer from MobGe, strives to go against each and every one of these stereotypes with a tale unlike any other. Players follow the eponymous hero, who is unlike any other Viking we have ever seen, and so he suffers. He doesn't have any friends in Valhalla, and is ostracised. However, he is given a chance to prove that he, too, has the makings of a Viking, and thus begins our hero's quest.
With a gorgeous 2D world, sharp details, and a hero worthy of emotional investment, 'Oddmar' is a gem of a game, and a 4.8 rating on the App Store proves that its genius has been appreciated all across the world.
Read More: Best Nintendo Switch Games
1. Alto's Odyssey (2018)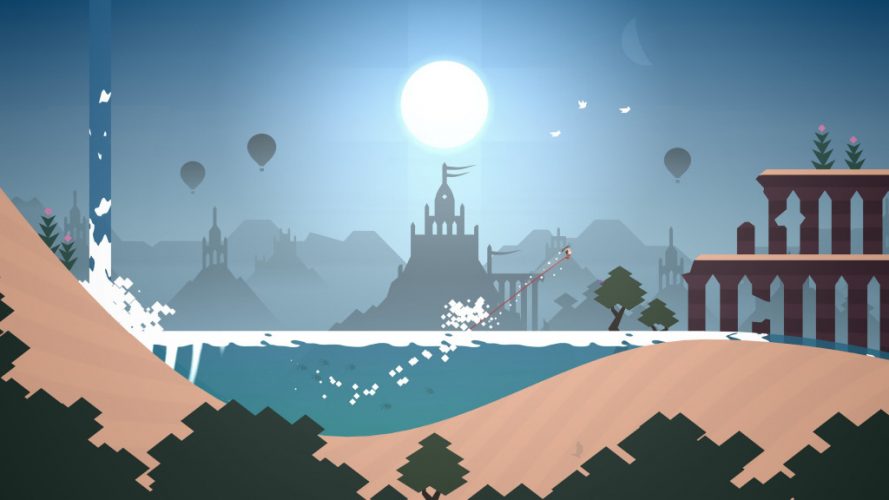 When 'Alto's Adventure' released in 2015, players and critics alike were struck by its sheer beauty and the magnificent sense of peace. Developer Noodlecake Studios upped the ante with 'Alto's Odyssey', its sequel. Players drift, skate, and glide through a seemingly endless desert, with the warm sands basking in the glow of an astonishingly orange sun. The game offers a 'Zen Mode' much like its predecessor, and is every bit as peaceful as its name suggests, with no hassle of a score, or getting beat by the game. The soundtrack is surreal, and lends an otherworldliness to the already beautiful game. 'Alto's Odyssey' isn't just an iOS game, it is a work of art, and its 4.7 rating on the App Store doesn't do it justice.
Read More: Best Flash Games