Movies offer us experiences unlike any other. What we cannot do in real life, we enjoy the thrills of it at the cinema, engrossed in a movie wherein the characters help us live the experience. Sometimes whatever we do in our own lives gets manifested in movies, and that is another unique experience unto itself. There are many of us who enjoy racing movies which have high-speed cars or motorbikes and the movie deals in action, heist, or just plain racing. The high-octane stuff we see in such movies provide us the adrenaline pumping action many of us crave for. And with the arrival of Netflix and other such streaming websites, it has become easier than ever before for us to have access to such movies.
Cinephiles like us now have innumerable options in front of us to choose from. But sometimes, when you want to watch a certain genre or movie, you might not be sure where to look for it. To make things easier, we have compiled some of the best racing movies. Here's the list of really good car racing movies on Netflix that are available to stream right now.
6. Hajwala: The Missing Engine (2016)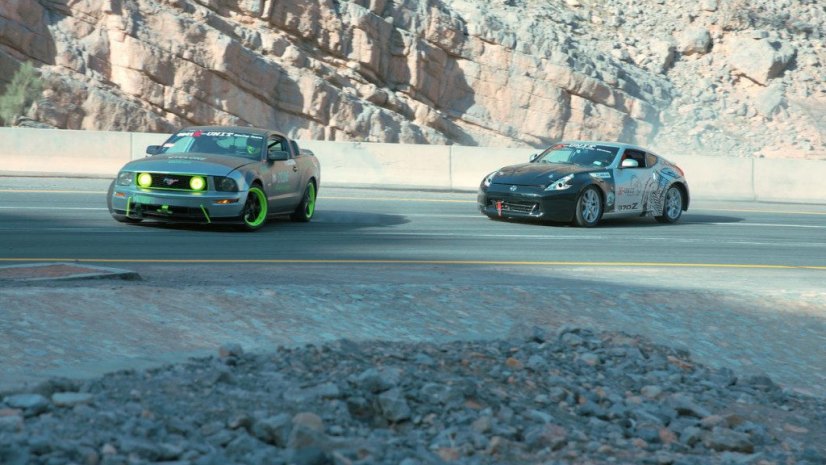 This 2016 movie from the United Arab Emirates is directed by Ali Bin Matar and Ibrahim Bin Mohamed. Bin Mohamed is also the writer of the film. 'Hajwala: The Missing Engine' stars Ali Al Marzouqi, Anwar Aljabri, and Haleem Aljabri in leading roles. It is the story of Khalid and Kehailan, two competitive race car drivers and leaders of their respective teams. Khalid is the hero of the movie, and he has been losing races to Kehailan despite trying really hard. This forces him to use an engine in his car which has never before been used in such a vehicle. The problem that arises is that procuring this engine will force him and his teammates to resort to illegal means. 'Hajwala' is the highest-grossing UAE movie till date, and considering its minimal budget of $120,000, the film has made profits in millions.
5. Death Race (2008)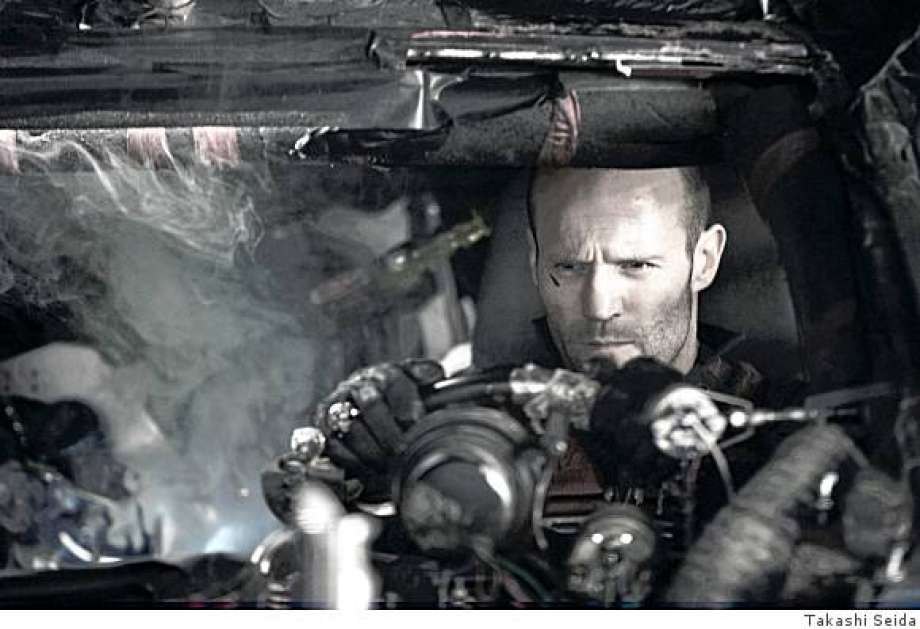 'Death Race' is a dystopic tale of a time when most prisons are owned by private corporations. It is set in a period where the collapse of the American economy has led to an increase in crime rates. Because there is no state control in how the prisoners are treated, Terminal Island Penitentiary's warden Claire Hennessey decides to hold a race between prisoners, which she then broadcasts and earns profits. Jason Statham plays the role of a prisoner called Jensen Ames who is a former NASCAR driver. Hennessey's best driver dies and she forces Jensen to take the former's place. Though Jensen agrees, there are forces within the prison who will do anything to stop him from winning. The movie has got mixed reactions, but was a huge hit loved by action and racing movie fans.
Read More: Best Action Movies on Netflix
4. Dirt (2018)
Directed by Alex Ranarivelo, this movie sees DeRon Horton and Kevin Dillon play the lead characters. Dillon plays the role of Rick Radden, a former driver famous for his off-road race victories. Now he owns a team, but they are really struggling for some good results. Horton's character is called Dez Truss, and he is a former car thief who has been taken under Radden's wing. The two team up for another race and a shot at turning both their lives around. The movie was made on a low budget, but most fans have said that they thoroughly enjoyed the movie despite it being somewhat predictable. Many real-life racers were used in racing scenes in this movie which only made the scenes more authentic.
3. Initial D (2005)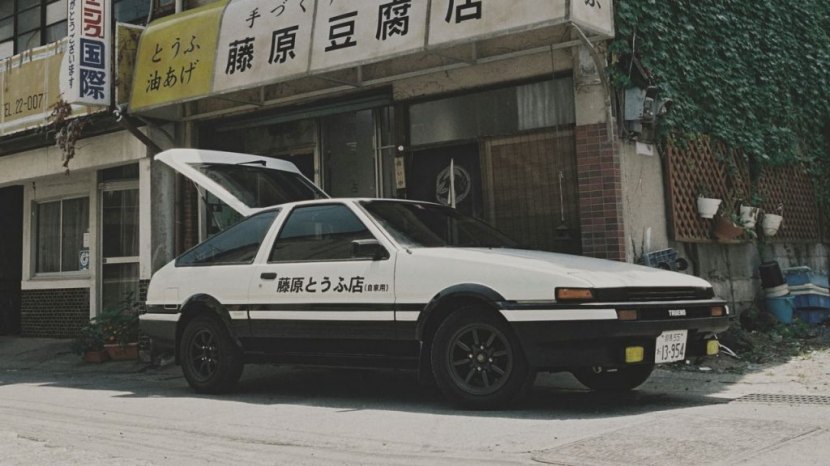 Andrew Lau directed this 2005 Hong Kong flick based on the manga series of the same name. Jay Chou plays the role of a young student, Takumi who works part-time at a gas station and also delivers tofu for his father's business. Takumi has some friends who take part in underground street races, and unknowingly, he gets wrapped in this world where he proves himself to be a great driver, much better than people who have been driving for a long time. Takumi is also in love with a girl he saw at school, Itsuki, but later finds out something about her that makes their relationship quite problematic. In a major race involving all the underground racing groups, Takumi gets the chance to prove his worth and earn some respect from his fellow racers. 'Initial D' Jay Chou won the Best New Performer Award at the Hong Kong Film Awards for the movie.
Read More: Best Sports Movies on Netflix
2. The Fast and the Furious: Tokyo Drift (2006)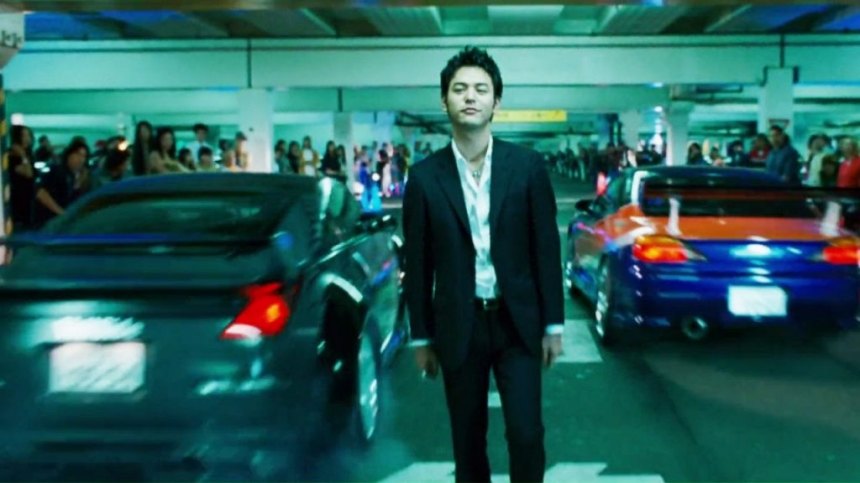 'The Fast and the Furious: Tokyo Drift' is the third installment in one of the most famous movie franchises involving racing. 'Tokyo Drift' sees Lucas Black playing the central character of the movie with the usual stars of the franchise not being present in the movies. This was the first movie of the franchise directed by Justin Lin and written by Chris Morgan. The movie tells the story of Sean Boswell, a young student who has recently shifted to Tokyo with his father after being caught in a car crash for illegal street racing.
But in Tokyo, he gets involved with racers as well, and this time he sees a new form of racing called drift racing which catches his fancy. While he starts to learn more about the world of underground racing in Japan, Sean gets into trouble with the nephew of a Yakuza member which leads him to face life-threatening situations as he prepares himself to become the Drift King of Tokyo. Vin Diesel makes a cameo appearance in the end. The movie received tremendous praise for its racing sequences, which saw Justin Lin and Chris Morgan becoming long-term associates of the franchise.
1. The Fast And The Furious (2001)
The first film of the famous franchise, 'The Fast And The Furious' is now widely regarded as an action classic of the new millennium, and surely is among the most influential. This was the first time we saw Dominic Toretto (Vin Diesel) and Brian O'Conner (Paul Walker) sharing screen space. O'Conner is an undercover police officer who has to find out the identity of a gang of hijackers who have been carrying on major heists.
During his investigation, he comes across Dominic and his gang whom he slowly befriends while falling in love with Dominic's sister, Mia. While Brian himself is showing off his driving skills to them, Dominic conducts a race to figure out what Brian is capable off, and they become friends after a police raid forces them to flee. Later, Brian discovers that he was at fault for not understanding Brian's crew were the hijackers. But he has gotten so involved with them that he hesitates to hand them over. The action and race sequences of the movie have received universal acclaim.
Read More: Best Boxing Movies on Netflix