Sports movies have been around for a long time. They offer us the tales of sportspeople who go through periods of struggle and setbacks, only to make them stronger and push them to their limits. The best sports stories are the ones of rise and fall, victory and defeat, a tale where personal and professional adversities are overcome to achieve success. Each country makes sports movies on games that are popular among their populace. And there is no need to exaggerate how popular surfing is in the United States and Canada.
As the sport caught the fancy of California natives, it started getting more representation in American culture and movies. Considering the influence of surfing on literature (the Gidget novel series), films ('Beach Party' (1963), 'Beach Blanket Bingo' (1965)) and music (The Beach Boys), streaming services like Netflix have included this genre in their roster, focusing on stories that entertain and uplift the audience.
5. Rip Tide (2017)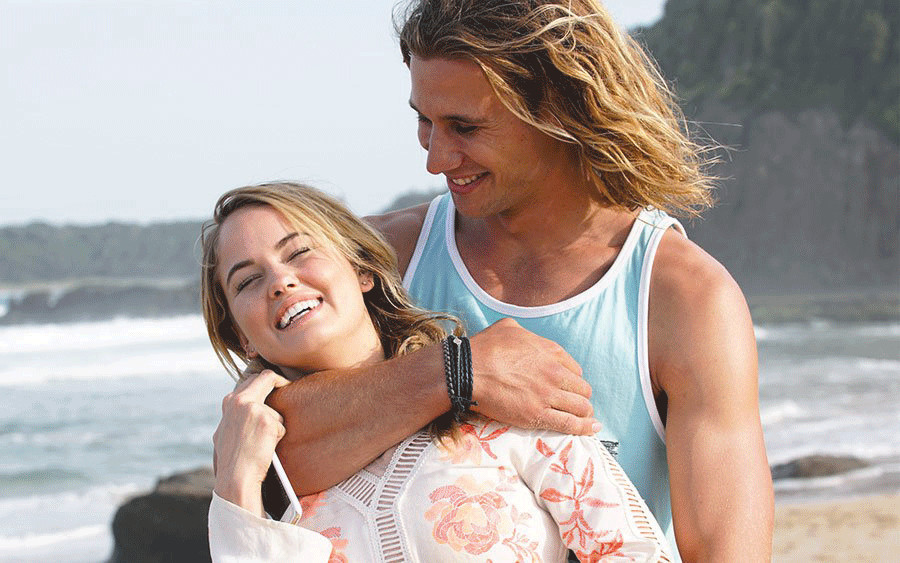 The modeling industry is harsh, and the competition to survive is massive. Any small mistake can cause a career to tumble, which is precisely what happens to Cora Hamilton. The character of Cora is played by Debbie Ryan, whom we know from shows like 'The Suite Life on Deck' (2008-2011) and 'Radio Rebel.' In 'Rip Tide,' Cora is a teenage model living in New York with her family. The competition there is tough, and Cora's mother tries very hard to see her daughter succeed by trying to get her a deal with an influential agency in the business. While working on a photoshoot, Cora has some disagreement with the director, and while leaving the place, she tumbles down a staircase, a video of which becomes viral. To avoid the unwanted attention, Cora moves for a while to Australia, where she goes surfing with her aunt Margot. They enjoy their time with each other while the aunt and niece come to terms with problems in their lives. You can watch the movie here.
4. Solo (2018)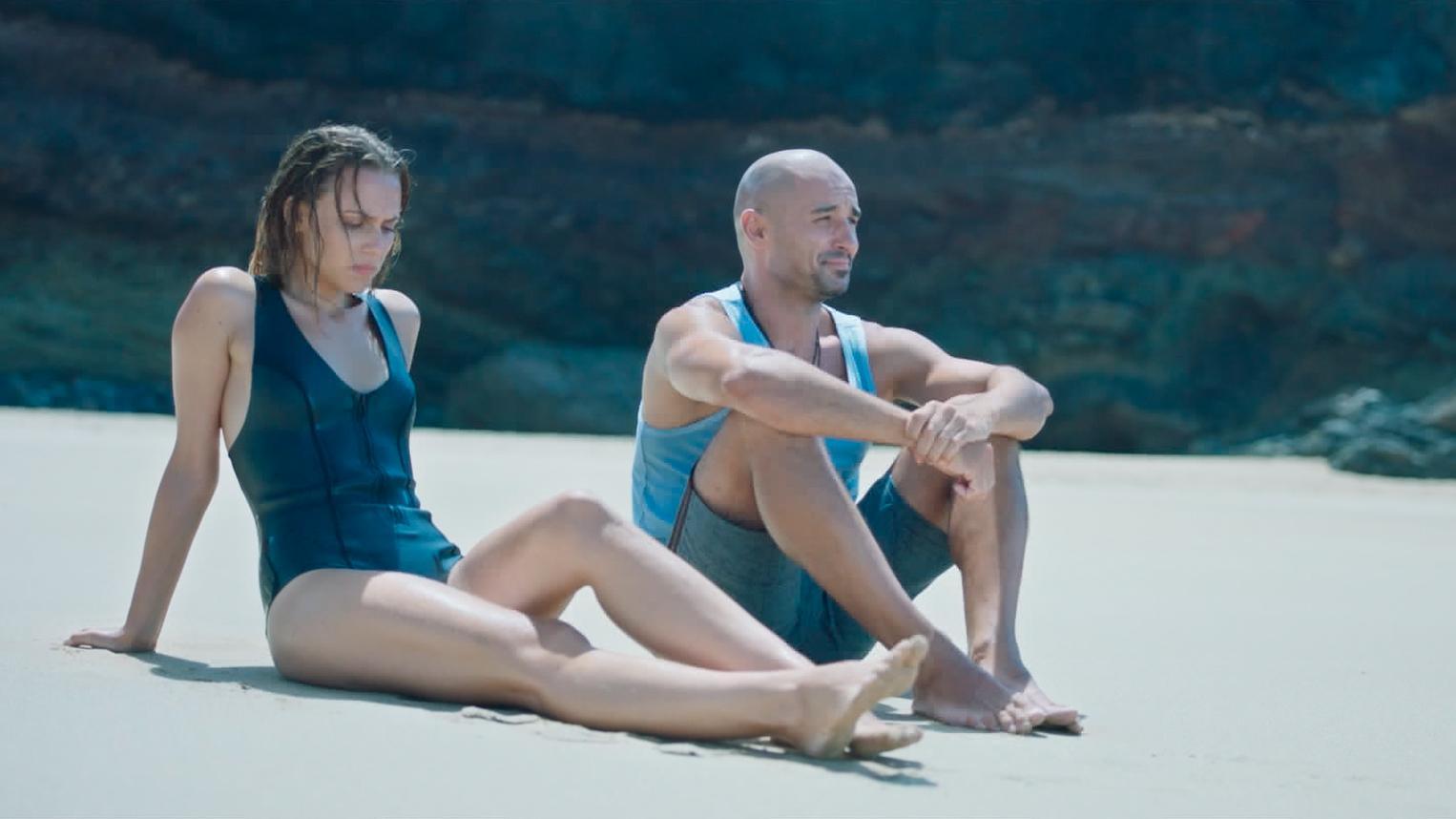 'Solo' is an unsettling narrative that unfolds the harrowing ordeal of a surfer who loses his grip on a towering sandy cliff while en route to the surf, plummeting perilously below. The film chronicles his desperate struggle for survival amidst rising tides as he fights to stay afloat, interwoven with poignant flashbacks to the pivotal moments of his life. Reminiscent of Blake Lively's 'The Shallows,' 'Solo' is a gripping tale of a surfer's s battle against nature's ruthless forces. Feel free to check out the movie here.
3. Outer Banks (2020-)
'Outer Banks,' created by Jonas Pate, Josh Pate, and Shannon Burke, is a thrilling teen drama series that perfectly blends the allure of treasure hunting with the sun-soaked world of surfing. Set against the backdrop of North Carolina's Outer Banks, the show follows a group of working-class friends known as the "Pogues" as they navigate the high-stakes quest for hidden treasure while unraveling dark family secrets. Central to the show's appeal is the breathtaking coastal setting and the thrilling surf scenes that add an adrenaline-pumping dimension to the narrative. The charismatic ensemble cast, led by Chase Stokes, Madelyn Cline, and Rudy Pankow, delivers performances that bring the surf culture to life, making 'Outer Banks' an exhilarating and visually captivating surfing-related series that's impossible to resist. Feel free to check it out here.
2. Resurface (2017)
'Resurface,' directed by Wynn Padula and Josh Izenberg, is a poignant and concise documentary that chronicles the remarkable transformation of Iraq war veteran Bobby Lane. Struggling with relentless nightmares, depression, and seizures, Bobby was on the brink of suicide until he crossed paths with Van Curaza, a former big wave surfer who founded Operation Surf. This encounter marked the beginning of Bobby's healing journey through the therapeutic embrace of surfing. Fueled by compelling research affirming the ocean's profound therapeutic potential, organizations like Operation Surf and the Jimmy Miller Memorial Foundation are dedicated to aiding veterans in their battle against physical and psychological trauma. You can watch the documentary here.
1. Surviving Summer (2022-)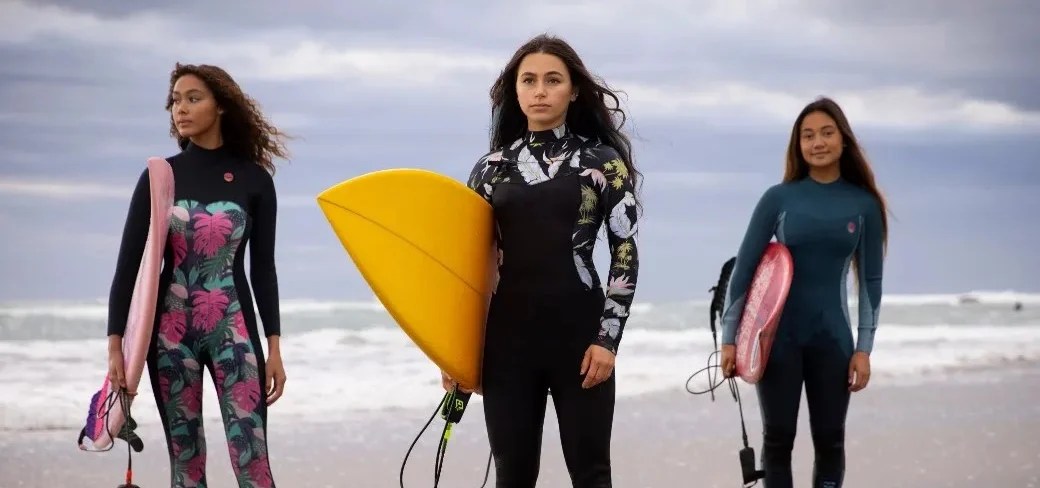 'Surviving Summer' is an Australian teen drama television series co-created by Joanna Werner and Josh Mapleston. The storyline revolves around the rebellious teenager, Summer Torres, who faces expulsion from her Brooklyn high school. In a twist of fate, she is sent to stay with the family of an old friend of her mother's in Australia. There, she becomes entwined with a group of competitive surfers, setting the stage for a series of turbulent events and misadventures that will shape her journey. You can stream the series here.
Read More: Best Surfing Movies