With Netflix's 'The King Who Never Was' delving deep into the involvement of an Italian royal in the 1978 death of German teen Dirk Geerd Hamer, we get a documentary series unlike any other. After all, it incorporates not only archival footage but also exclusive interviews with key people to really shine a light on the way a single case has haunted two families for more than four decades. Amongst those to thus feature here to help move the narrative along is actually Dirk's loving elder sister Birgit — so now, if you simply wish to learn more about her, we've got the details for you.
Who is Birgit Hamer?
As one of the eldest children born to renowned turned controversial medical practitioners Sigrid and Ryke Geerd Hamer, Birgit has reportedly always prioritized her family above everything else. It was thus no surprise that when her father urged 19-year-old Dirk to tag along in the Cavallo, France, day out she was invited to while on vacation in Porto Rotondo, she did not mind it one bit. However, she never could've imagined this no-frills summer 1978 trip would inadvertently lead to this younger brother passing away in December and her avowing to get him justice no matter what.
The truth is because Birgit had been modeling since the age of 15 and had even won Miss Germany 1976, she didn't want or need a chaperone; she just thought this outing would be good for Dirk too. The sole reason — in her own words, although the teen was athletic, creative, as well as intelligent in every sense of the term, water was his element, and he absolutely loved spending hours in it. Then, recalling all the time she got to spend with him prior to the fateful August 18, 1978 day, she told Corriere Sella Sera in an interview, "He was a fantastic playmate, a strong but sweet male."
Birgit then candidly yet sorrowfully added, "The nanny once told us that when you die and you're buried, you grow wings. One day he put himself in a hole in the garden to see if they would sprout." Little did they know Dirk would actually end up dying much before his natural time, and that too through a bullet allegedly fired by the last heir to the throne of Italy, Vittorio Emanuele of Savoy. Since this youngster was right there and had understood precisely what'd transpired, she gradually became set on having the Prince face the law, especially after her parents cut a deal with him.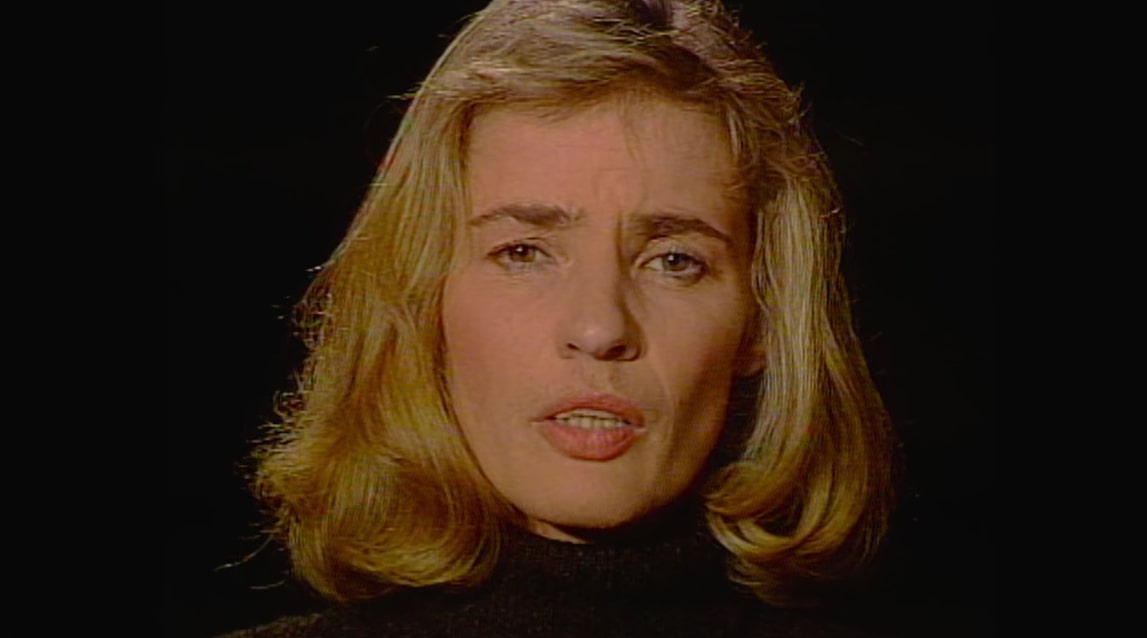 From filing civil complaints to gathering evidence to approaching countless lawyers for representation, Birgit subsequently did it all on her own to ensure her baby brother would never be forgotten. In fact, she went as far as to leave behind her blossoming career as a model/actor in the mainstream entertainment industry once trolls began accusing her of using Dirk's death for publicity. Hence, of course, she didn't hesitate for a moment when it came to light in 2006 that Vittorio had recently confessed on tape, driving her to dedicate the ensuing five years to finding proof of the same.
Where is Birgit Hamer Now?
Birgit's initial efforts unfortunately didn't come to fruition in 1991 when the Assize Court of Paris indisputably acquitted Vittorio of Dirk's death, but it did wonders in the 2010s with the video recording. We say this because she was able to make it public with the help of a local newspaper called il Fatto Quotidiano, following which the Duke filed and lost a defamation lawsuit against them. In other words, though the courts couldn't re-indict the royal member on criminal counts, they made their opinion clear by ruling the tape's contents weren't manufactured or manipulated — they held true.
Coming to Birgit's current standing, the 66-year-old is currently based in Spain and doing her best to move on while still hoping one international court or another would hear her plea for judicial justice. Regardless, she does admit she has since forgiven Vittorio: "on a human level I have compassion for those who find themselves in a state of total cynicism, like Savoy, whose soul lives with heavy guilt, but I imagine perhaps they have advisers who take advantage of denying it. I hope he has the courage to take on his responsibilities. I seek only justice, not revenge."
As for how Birgit's life is now, she deems it beautiful thanks to her two daughters; lawyer Sigrid Hamer as well as artist Delia Hamer, who've kept their mother's last name rather than their father's as he'd abandoned them while they were mere infants. "When I realized that there is a force of love greater than anything: Christ made himself alive with me, I understood that I'm not alone," she once said. "He gave me back the courage to live and I consider myself privileged for that. I lived in a hell of pain for years, the sweet King and my daughters saved me. Christ says we must forgive, it's the only way to survive."
Read More: Marina Doria: Where is Vittorio Emanuele's Wife Now?