Netflix's 'Bloodhounds' is an action crime series that follows two young boxers, Kim Gun-woo and Hong Woo-Jin, who enter the world of ruthless loan sharks to fulfill their goals. As a result, the series features some adrenaline-pumping boxing sequences, which will undoubtedly leave a strong impression on the viewers. Therefore, viewers must be wondering whether the boxing scenes in 'Bloodhounds' are real or fake and whether the lead actors, Woo Do-hwan and Lee Sang-yi, know boxing in real life.
The Realistic Boxing in Bloodhounds
In 'Bloodhounds,' boxing is a crucial element of the story as its two protagonists, Kim Gun-woo and Hong Woo-Jin, are rookie boxers. One of the show's first action set pieces features Gun-woo and Woo-Jin competing in a boxing tournament. Eventually, Woo-Jin and Gun-woo compete against each other in the final match, resulting in their friendship. The boxing scenes appear realistic as the two main characters tread blows with each other. As with any other live-action media, the fight scenes featuring the main characters boxing with each other were choreographed. The show's action sequences, including the enthralling boxing match between Woo-Jin and Gun-woo, were choreographed by stunt choreographer Park Young-sik.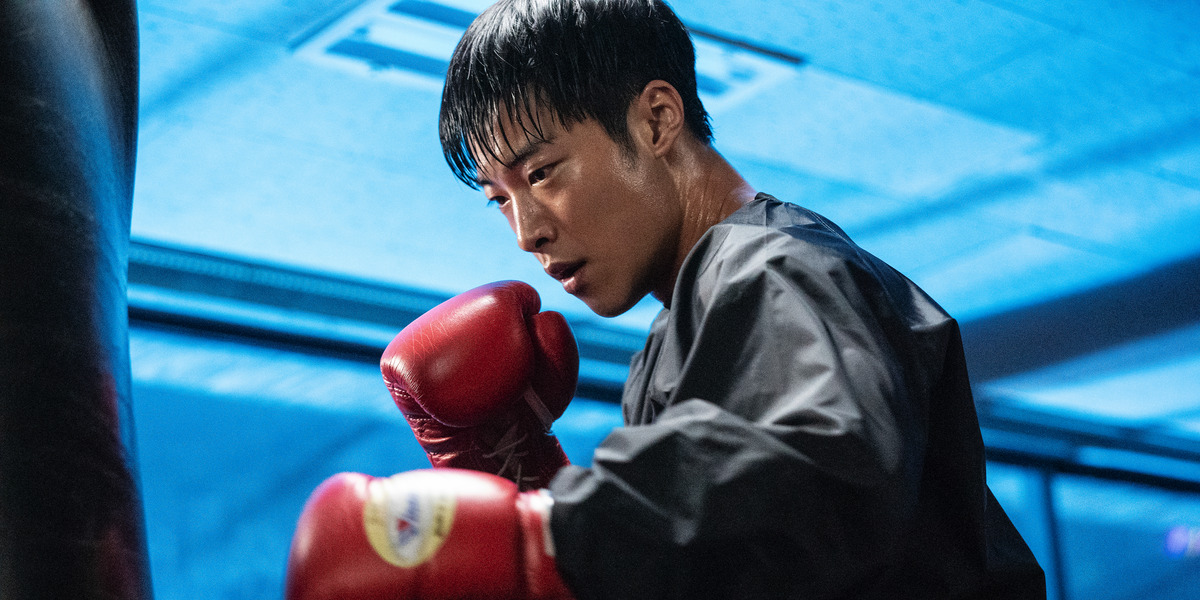 "The scene where Gun-woo and Woo-jin fight against In-beom, two against one, for the first time is the most representative scene in Bloodhounds," Park said in a press release. "We designed the combat sequence, focusing on the story of two youths combining forces to conquer an insurmountable obstacle," he added. However, as the narrative progresses, boxing becomes less prominent, and the main characters also learn other fighting techniques to defeat their opponents. Ultimately, the boxing sequences in 'Bloodhounds,' were crafted under the careful supervision of stunt choreographer Park Young-sik with a combination of practical and visual effects. The main actors also performed most of the boxing scenes themselves, resulting in an immersive and realistic visual experience.
Woo Do-hwan and Lee Sang-yi Trained For the Roles
In the series, actor Woo Do-hwan plays the role of Kim Gun-woo, a former Marine turned boxer with a kind heart. He is best known for playing Jo Eun-seob/Jo Yeong in the romantic-fantasy K-drama 'The King: Eternal Monarch.' Actor Lee Sang-yi plays Hong Woo-Jin, a street-smart boxer who previously served as a Marine. He is best known for his performance as Ji Seong-hyun in the drama series 'Hometown Cha-Cha-Cha.' For their roles as boxers in 'Bloodhounds,' both actors underwent extensive training and physical exercises to portray their characters convincingly.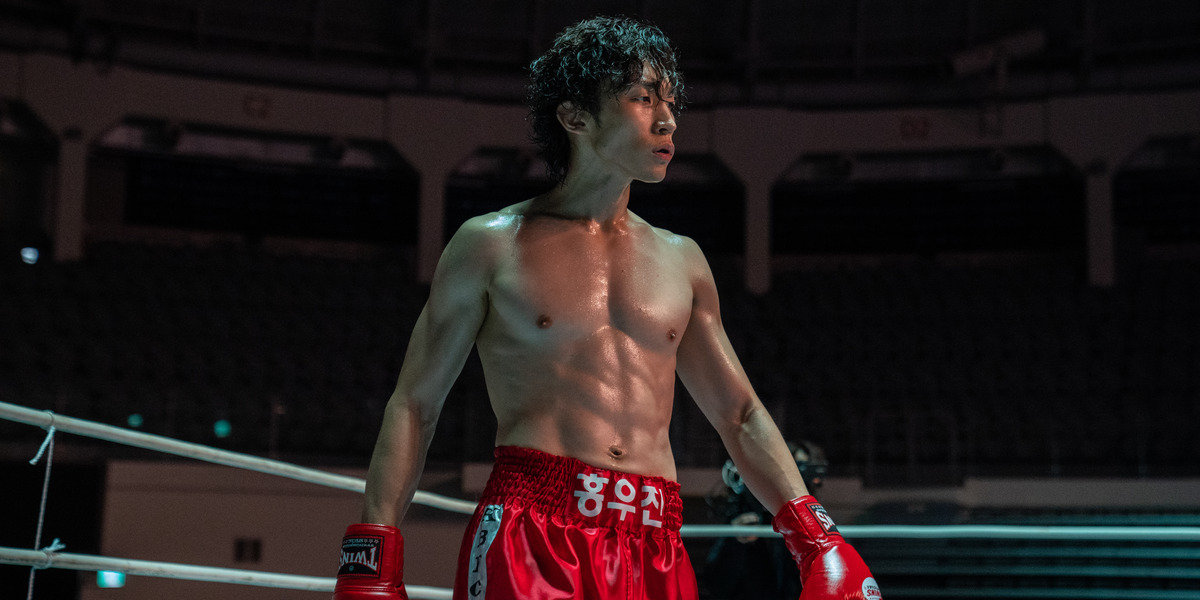 According to sources, Woo Do-hwan and Lee Sang-yi had no prior formal boxing training. However, in preparation for their roles, they learned boxing and honed their physiques to resemble that of a boxer. Do-hwan achieves the look of a boxer by gaining 10kg of weight. His physical training allows Do-hwan to convincingly depict a powerful left hook, Gun-woo's trademark punch. On the other hand, Lee Sang-yi, who plays a left-handed boxer (Southpaw), trained extensively for his left-handed stance. He also followed a strict diet similar to his co-star and regularly visited the gym for the first time in his life. Despite the series being Sang-yi's first foray into the action genre, he manages to play a boxer thanks to behind-the-scenes hard work.
Read More: Bloodhounds Ending, Explained