'Bosch Legacy' is a detective fiction series that serves as a spin-off of and sequel to Amazon Prime's 'Bosch.' In the new series, Bosch has quit the Homicide Division of the LAPD to become a private investigator. The plot primarily revolves around the relationship between Bosch and his daughter, Maddie, who has followed in the footsteps of her parents to join law enforcement as an LAPD officer. Honey Chandler, a former adversary of Bosch, is also an important part of the narrative, now one of his biggest allies. In season 2 episodes 9 and 10, titled 'Escape Plan' and 'A Step Forward,' the bitter struggle between Bosch and Ellis comes to an end with a decisive showdown. Maddie achieves a dubious career milestone. The FBI goes after Mo, erroneously believing that he is the weakest link in the group. Chandler makes a big career decision. Here is everything you might want to know about the ending of 'Bosch: Legacy' Season 2 finale. SPOILERS AHEAD.
Bosch: Legacy Season 2 Episode 9 and 10 Recap
Episode 8 ended with Chandler's arrest, so, predictably, episode 9 begins with her interrogation by the FBI. They have her on audio threatening Rogers and think that she knew about the oil rig explosion while it was happening. Despite this, Chandler almost leisurely dismisses the case they have against her, asserting that the FBI will soon have to release her, and that's exactly what happens. However, amidst all this, Chandler's relationship with her mentor turned boss, Marty, comes to an abrupt end because Chandler's actions caused the man to nearly lose his practice.
In his long career as a homicide detective, Bosch has experienced almost everything, but his struggle with Ellis is quite special because the other man is a complete antithesis of him. Ellis is a dirty police officer who ran an extortion racket, threatening, terrorizing, and killing people. After their confrontation, Bosch deduces that Ellis will either come after the twin women who worked for him or try to flee Los Angeles. Ellis tries to do the latter, hiding on a boat he acquired through his work until he can find a car to skip town. However, the twins, who have been staying at one of Chandler's properties with Mo serving as their protector, tell Bosch and Chandler about the boat. Realizing that there is a considerable chance that Ellis is there, Bosch leaves immediately.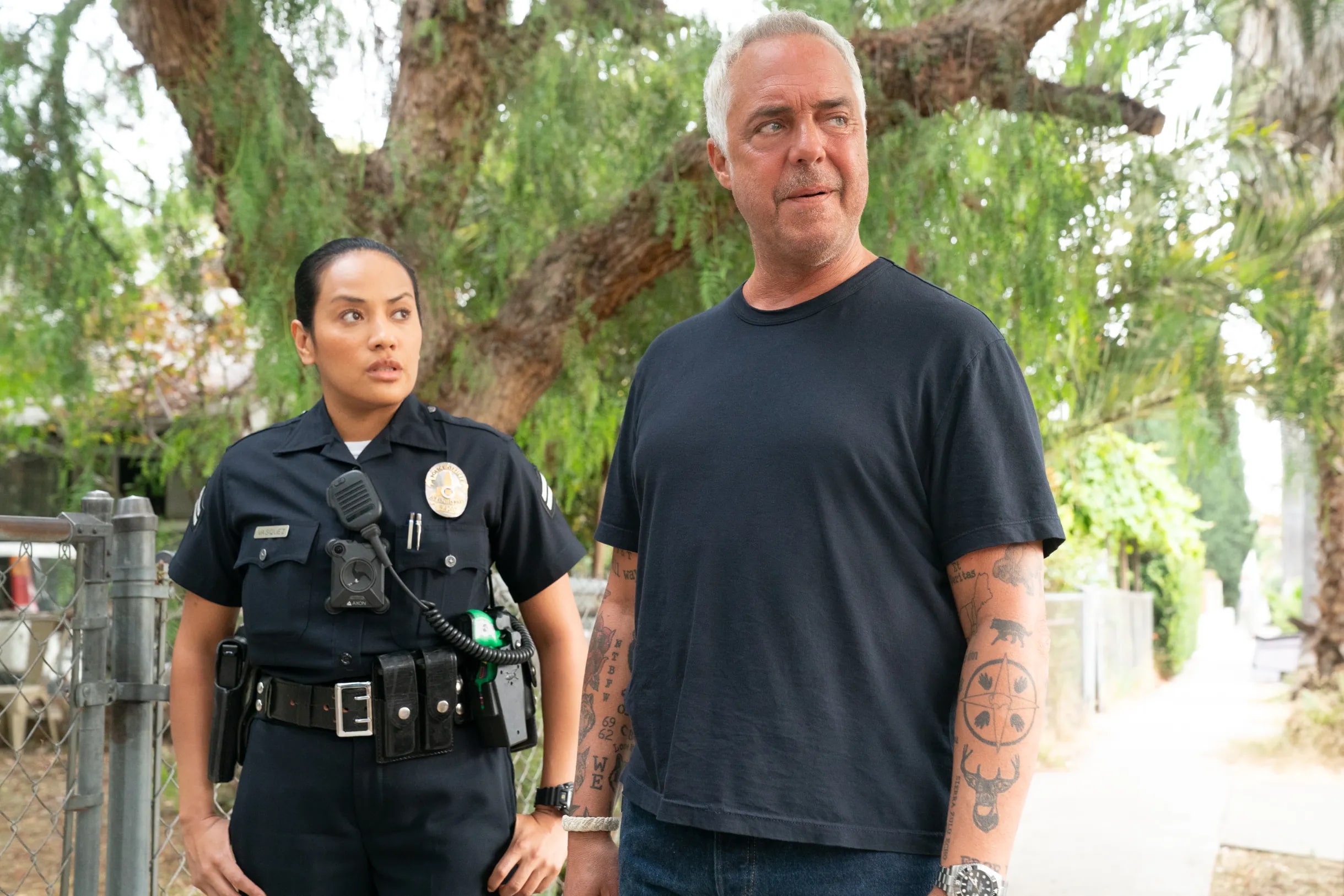 Meanwhile, as Bosch has declined to have security, CRU keeps an eye on him. When Maddie realizes that her father has quietly slipped away, she is angry and frustrated at him and tries to find him with the location tracker. She figures out he is heading toward one of the marinas and makes her way there with Reina.
Bosch does find Ellis, but the latter manages to surprise him. The two men struggle. And just when Ellis is about to shoot Bosch, Maddie arrives and puts two bullets in him. At the start of the season, her father saved her life. And now, it's her turn to return the favor. Initially, there are doubts about whether Ellis indeed had a gun as only his body is found, but the police later retrieve the weapon, clearing all doubts.
Bosch: Legacy Season 2 Episode 10 Ending: Who Killed Lexi Parks?
Lexi was killed because she inadvertently stumbled upon the extortion racket run by Ellis and Long. The key to unraveling the mystery turns out to be the high-end watch Lexi's husband gifted to her. It was originally purchased by Dr. Schubert for his wife, but he was forced to give it to Ellis and Long after they started extorting money from him for sleeping with both their girls. The Vice detectives sold the watch at a pawn shop, where Lexi's husband bought it. The watch was subsequently sent for repair, where it was discovered that the watch was still in Schubert's name. Both Lexi and Schubert's wife were notified, prompting the former to come to the pawn shop and threaten the owners with legal actions if they didn't provide her with the paperwork for the watch.
As Bosch learns after interrogating Long, Ellis killed Lexi with a tire iron, the same one Bosch took photos of when he found Ellis' car. Afterward, they needed someone to implicate in the crime, and that's where James, who sometimes worked as their CI, came in. James was a sex worker, and David Foster was one of his clients. He supplied David's condom with semen that Ellis and Long used to paint David as the killer. They then got rid of James because he was not only David's alibi but also their accomplice.
What Does Chandler Want to Do Now?
With her relationship with Marty damaged beyond repair, Chandler realizes she can no longer for him. She notices how difficult it is to get her client released even after providing enough proof that he is innocent, mostly because this is an election year, and the District Attorney didn't want David's release to negatively impact his conviction rate.
Chandler has a meeting with Irvin Irving, one of the main characters of the original series, who agrees to endorse her. Toward the end of the season, in the presence of the media and David and his wife, Chandler announces her candidacy for the upcoming election for district attorney.
Who is Jade Quinn?
Jade Quinn is introduced in the narrative of season 2 as a journalist who writes about hackers. She and Mo meet at a hackers' convention, and she claims that her former boyfriend hacked into her family's medical records after she broke up with him. In the penultimate episode of the season, it is revealed that she is an FBI agent.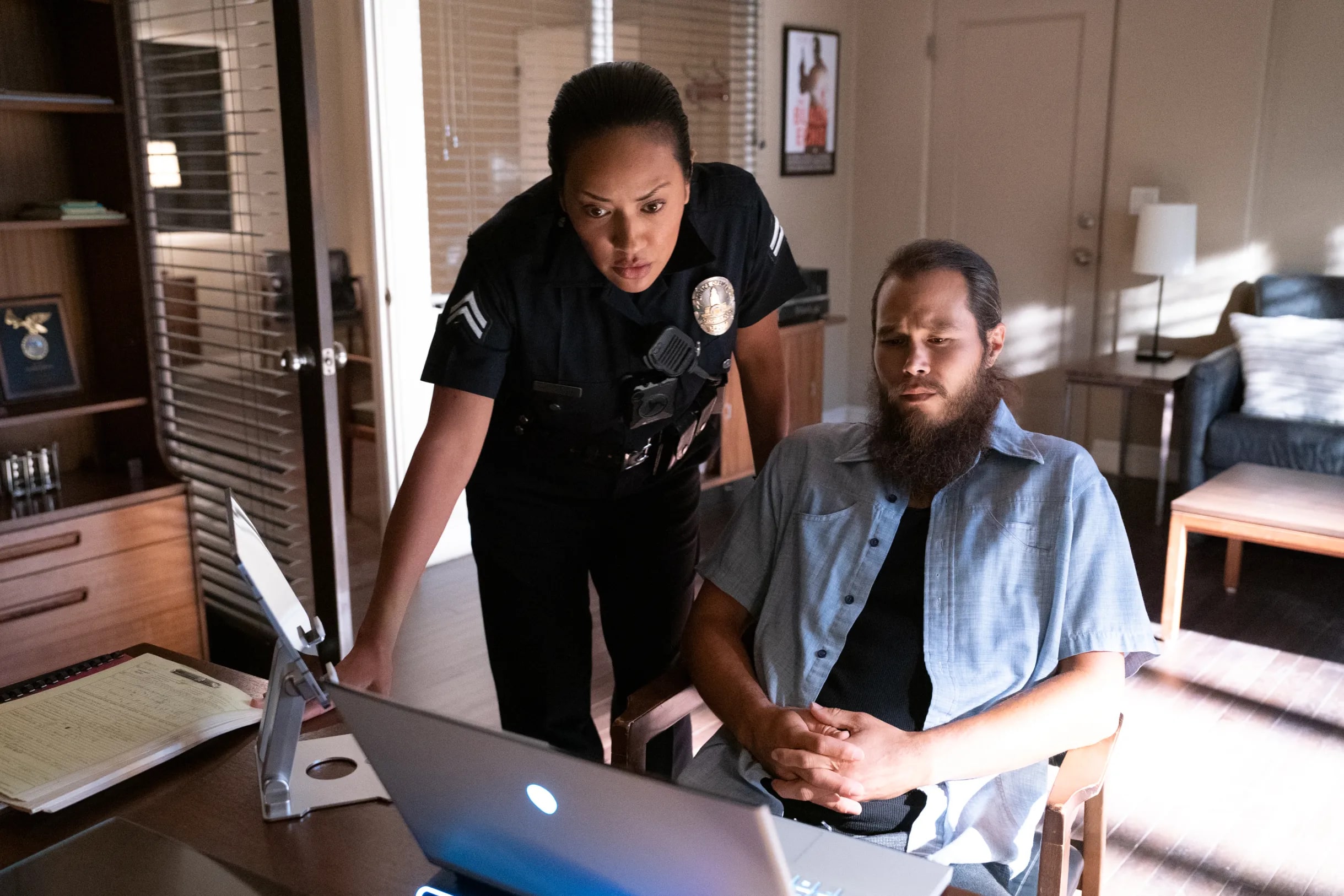 The federal government's case against Chandler falls apart when it becomes clear that she didn't destroy evidence related to Carl Rogers' case, even though she led them to believe she did. Desperate to prosecute her and her team. the FBI tries a different approach. Jade, whose real name we later learn is Janice, was instructed to get close to Mo, and she did. The FBI apprehends Mo and threatens to send him to jail unless he works for them against Bosch and Chandler. After he is released, he reveals to Janice that he knows her real identity and threatens to dox her unless she leaves the FBI for good.
Did Bosch Have Dockweiler Killed?
In the final sequence of the season, after Bosch leaves to walk his dog, his phone begins to ring. Maddie, who is in the room, picks it up. It turns out to be from the correctional facility where Dockweiler was housed. The caller is Preston Borders, a rapist and murderer Bosch arrested years ago. Earlier in the episode, Maddie learns that Dockweiler was killed in prison, and now, Borders heavily insinuates that he took care of Dockweiler on Bosch's instructions. When her father returns, Maddie confronts him about this right before the episode ends.
While it's definitely a possibility that Bosch had Borders kill Dockweiler, the question here should be why would Borders, who is a rapist and murderer himself, would do such a thing for Bosch, the man responsible for his incarceration. Perhaps there is a deal involved to have his sentence commuted.
Read More: Bosch: Legacy Season 2 Episodes 7 and 8 Recap and Ending, Explained