NBC's 'Chicago Fire' season 12 is all set to commence filming in Chicago, Illinois in early 2024. The drama series follows the professional and personal lives of firefighters, rescue personnel, and paramedics at the fictional Firehouse 51 of the Chicago Fire Department. The team is led by Deputy District Chief Wallace Boden, who is both heroic and dedicated.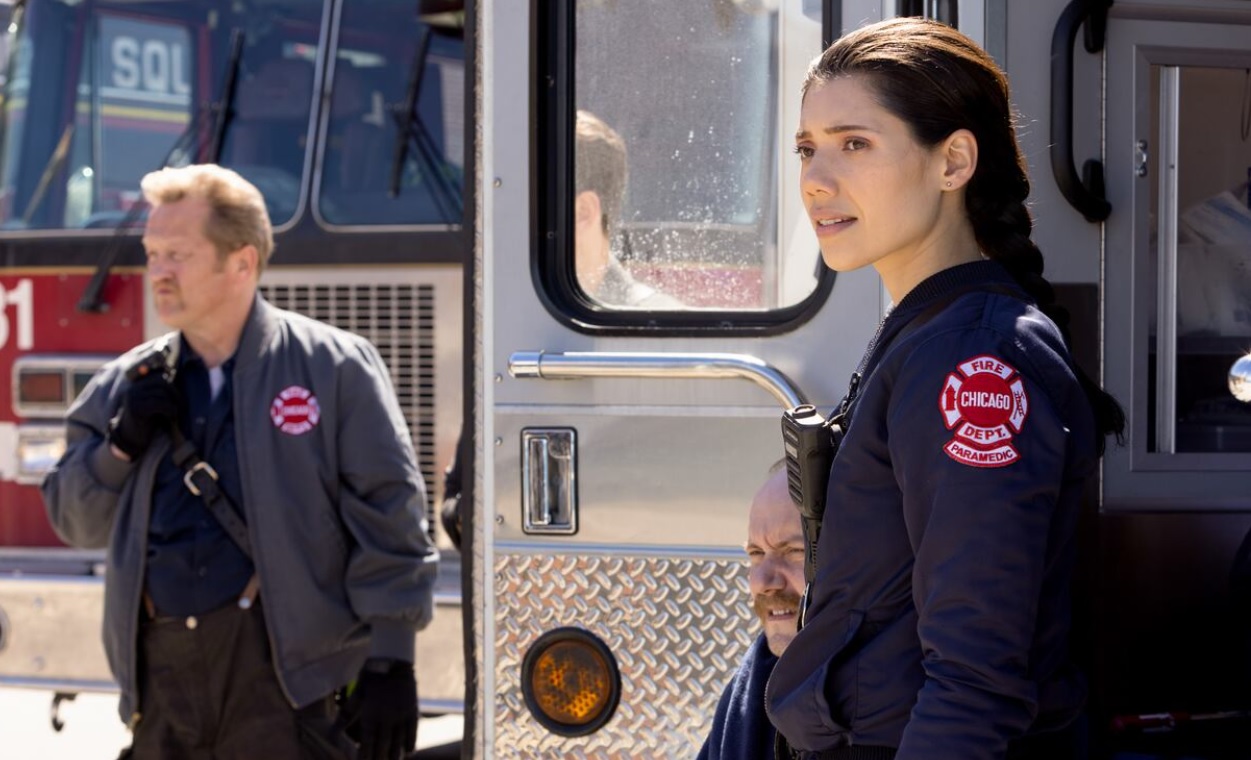 The series is a part of the 'Chicago' franchise along with 'Chicago Justice,' 'Chicago Med,' and 'Chicago P.D.' It was created by Derek Haas and Michael Brandt, with the former also serving as showrunner along with Andrea Newman. However, Haas left the project with the conclusion of the 11th season and Newman is the sole showrunner from now on. Haas and Brandt worked as creators on the other shows of the 'Chicago' franchise as well. Newman has earlier written multiple episodes of the shows 'The Secret Circle,' 'Cold Case,' 'Felicity,' and 'Private Practice.'
The show stars David Eigenberg ('Sex and the City') as Lieutenant Christopher Herrmann, Joe Minoso ('Boss') as Firefighter Joe Cruz, Miranda Rae Mayo ('Blood & Oil') as Lieutenant Stella Kidd, Kara Killmer ('If I Can Dream') as Paramedic in Charge Sylvie Brett, and Eamonn Walker ('The Whole Truth') as District Chief Wallace Boden. The cast also includes Christian Stolte ('Prison Break') as Firefighter Randall "Mouch" McHolland, Alberto Rosende ('Shadowhunters') as Firefighter Blake Gallo, Daniel Kyri ('The T') as Firefighter Darren Ritter, and Hanako Greensmith ('Bull') as Paramedic Violet Mikami. The actors are expected to reprise their roles in the upcoming season.
'Chicago Fire' premiered on NBC in 2012 and went on to be renewed for 11 more seasons subsequently, with the 12th season being confirmed in April 2023. The previous season ended with Mouch getting shot by a sniper. The new season will likely open with the revelation of his fate. The storyline will also further develop Casey's relationship with Brett after Dylan breaks up with her. Simultaneously, the show will keep featuring a host of new emergencies that the team will have to tend to.
The new seasons of 'Chicago Fire' usually premiere in September or October. However, the 12th season is not coming out this year as the production faced delays due to the WGA and SAG-AFTRA strikes. With the conclusion of the WGA strike, the writers' rooms are reopening, and the filming is now expected to begin early next year. Since the premise of the show is set in Chicago, the shoot also takes place in the city. The interior scenes are filmed at the Cinespace Chicago Film Studios, while the exterior sequences are shot at the Chicago Fire Department Engine 18 and the Chicago Fire Academy. A few scenes are also taped at the University of Illinois.
Read More: Did Mouch Die? Is Christian Stolte Leaving Chicago Fire?