While there's no denying Chrishell Stause has been through her fair share of ups and downs in romantic relationships, she has since found pure, unfiltered happiness with G Flip (Georgia Flipo). This much has actually even been evidenced in the former's Netflix reality show 'Selling Sunset,' which in itself comes as no surprise considering her previous two extremely public connections. One was her marriage with 'This is Us' star Justin Hartley; the other was her involvement with boss/co-star Jason Oppenheim — yet for now, let's just find out more about her bond with G, shall we?
Chrishell Stause and G Flip's Journey
It was back on Halloween 2021 when Chrishell came across G at a concert for the first time, only for them to soon sense a spark neither ever expected, imagined, or were admittedly prepared for. After all, they were both seriously dating other people at the time and were obviously oblivious to the fact these partnerships would end up fizzling out within months, enabling them to start talking. The truth is their affinity was solely platonic at first considering the former used to identify as straight, but then it evolved to such an extent she confirmed matters on the season 5 reunion of her show.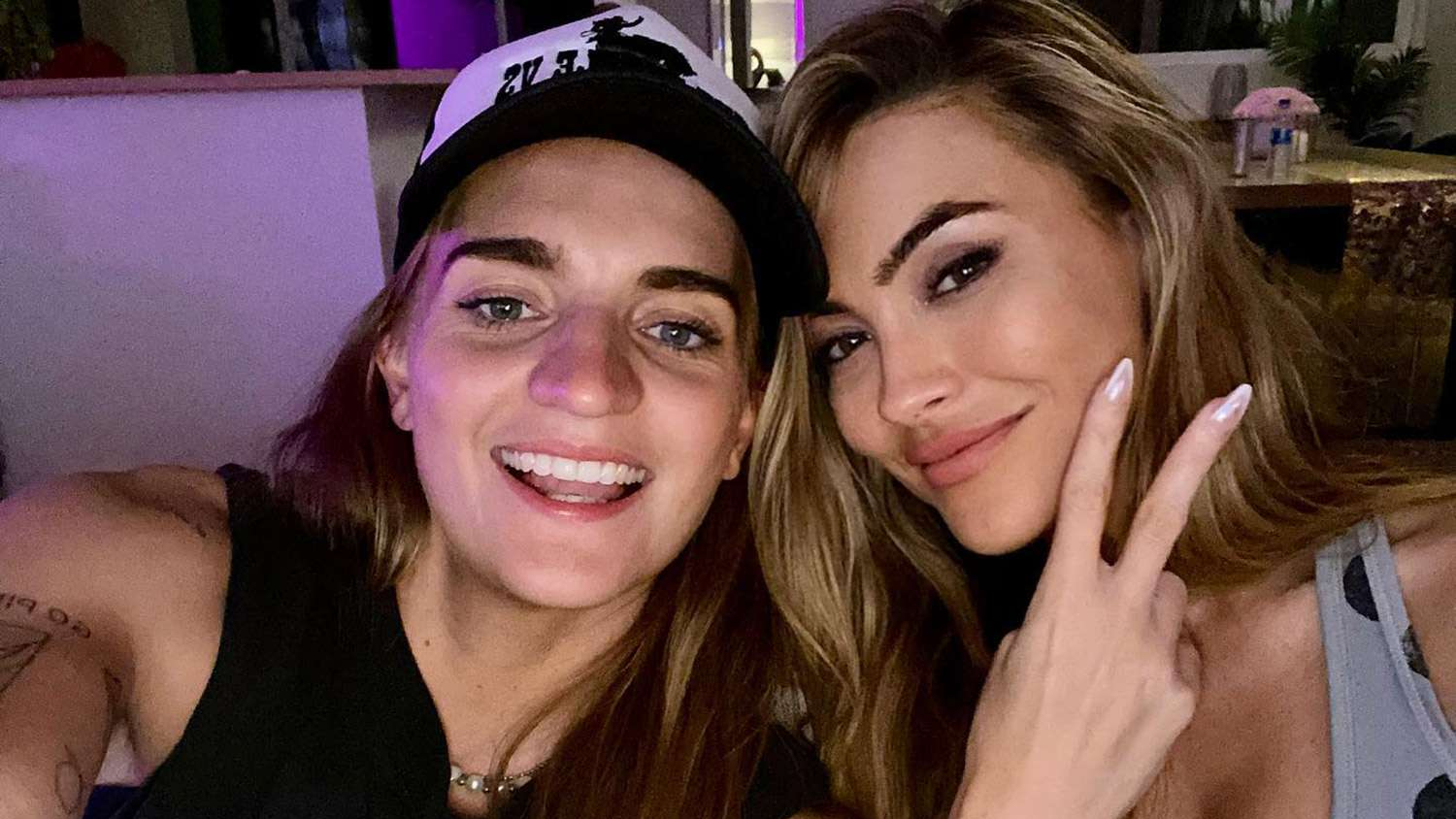 "I recently have been spending a lot of time with someone that's very important to me," Chrishell candidly said in the special with a massive bright smile. "Their name is G Flip. They're nonbinary, so they go by they/them, and they are an extremely talented musician." This 'Under Construction' author then added, "It started because I was just going to be in their video [for the song "Get Me Outta Here"]. It's about this chaotic love story. I come from soaps, I love acting, and with the [realtor] job we have, I don't always get to do it. At first, of course, I was like, 'Yes, let's do that.'"
Moreover, Chrishell also revealed she hadn't put a new label on herself or her sexuality because "Nothing's really changed for me; I'm still very attracted to masculine energy and a good human. I've heard people talk about these things, and they're like, 'I knew from a young age.' That's not me. I'm just, I'm very open to good energy. I don't know what my future holds… I know being in this position, we get judged constantly, but at the end of the day, I'm so happy." It then came to light that she'd actually already moved her Australian partner into her LA home — this was May 2022.
However, things have not always been sunshine and roses for the couple since many of Chrishell's fans outrightly believe her love for the younger musician is merely a sign of a mid-life crisis. This claim actually spread so deep she had to take to Instagram to clear the air the same month; "For me, it is about the person," the reality star explained in a video. "It is about their heart. I am attracted to masculine energy, and I don't really care about what the physical form is. With G, they identify as nonbinary. They really feel like they are a mix… I personally find [it] such a beautiful mix, and it's probably why we did connect on such a deep level so quick."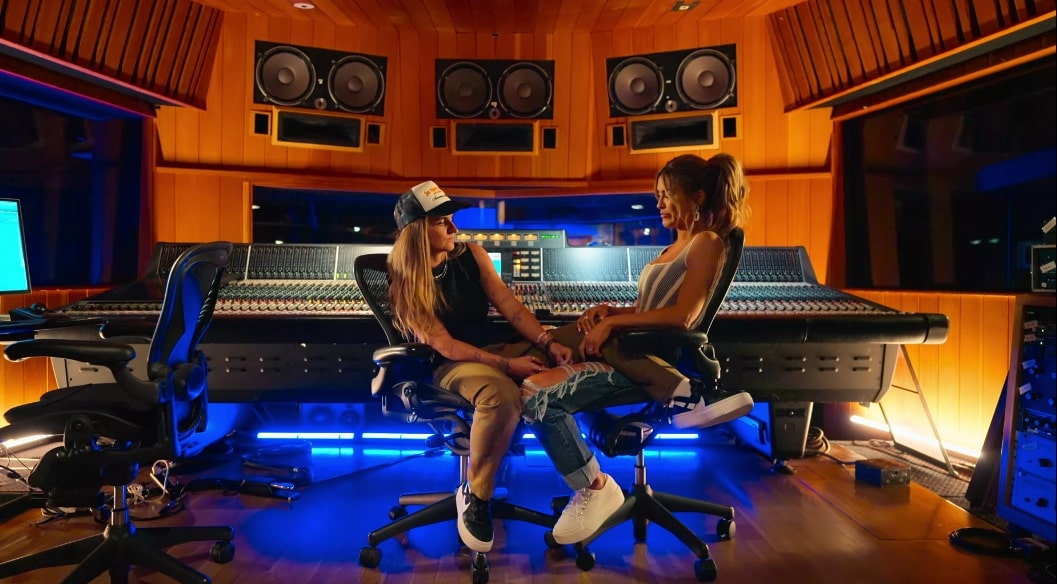 As for G, even they have made their feelings for Chrishell perfectly clear over the months they've been together, whether through social media or international public interviews. "We were both with our ex-partners [when we met]," they, who is 12 years younger than their partner, elucidated in an episode of the 'People Every Day' podcast. "…And then, we obviously separated from our partners, and we just started talking and stuff. We just found a lot of similarities, even though people would think we are from like different corners of the world. We find ourselves so similar sometimes."
Are Chrishell Stause and G Flip Still Together?
With the way Chrishell has given G a tattoo on their thigh, their packed PDA at any glam event, their admittance of this relationship unlocking a new side of their emotions, and their unwavering love as well as support for one another, it honestly comes as no surprise they are still together. There were once speculations distance could come between them owing to the latter being Australian and often being on tour, but the couple has honestly done wonders in managing their schedules — they make efforts to travel to each other and maintain communication via calls or messages.
Though the clearest indication of Chrishell and G's continuous romance is the fact they secretly tied the knot in Las Vegas shortly after their first dating anniversary, which was in March 2023. They actually announced the same on May 10 while promoting "Be Your Man" — the song the latter has written for their partner in connection to gender as well as sexuality, making it clear they are relationship goals through and through.
"It was a very small group there with us and some friends and family watching on a live stream," Chrishell told People in an exclusive interview recently before adding an Elvis Presley impersonator officiated the wedding. The massive King of Rock & Roll fan also told Entertainment Tonight they tied the knot "a little bit ago" but are keeping the exact date private for now as it allows them to "really enjoy" the reality behind it all.
Chrishell added, "It just really meant a lot for us. And it was… the best day of all time. I just feel like, some of those things you don't want to hear people's opinions on. It was perfect. It was amazing… I really wanted to validate our love and really feel like we let people know that this is, you know, this isn't something silly, [or that] we're just having fun. We have big plans for each other. And I think that that's something that, in the scope of the world today, it's something that I was happy to share, and it's something that I really am proud about."