If there's one thing absolutely nobody can deny, it's that Nick Cannon has become a household name over the past few years owing to not just his entertainment career but also his "prolific seed." After all, the actor, comedian, and host has fathered 12 children with six different women since 2011, amongst whom is actually none other than model turned luxury realtor Breana "Bre" Tiesi. So now that a bit of their situation has been aired through Netflix's 'Selling Sunset' season 6 thanks to Bre's professional association with The OGroup, let's find out more about them, shall we?
Bre Tiesi and Nick Cannon's Journey
It was reportedly around the mid-2000s when Bre came across Nick for the first time on the set of his MTV improv comedy series 'Wild 'N Out,' only for them to soon establish an open relationship. However, they parted ways once the then-model became seriously involved with star quarterback Johnny Manziel, which even led to an unconventional marriage that lasted from 2018 to 2021. We say unconventional because she apparently never wanted to tie the knot in the first place, so their 2018 union "didn't have a wedding or a dress" — her focus has always been her career.
That's why Nick had told Bre back in 2018 itself that he'd be there when she gets back — "He just knew me well," she once told ET in an exclusive interview. "He knew me better than I knew myself at that point to be like, '[Saying "I do" is] not what you really want. [But] if you want to, I will completely respect and support you in this.'" It thus comes as no surprise he was in the picture close to the time her divorce with Johnny was finalized in November 2021 — it's actually the same period she fell pregnant with their son.
According to reports, Bre had an all-natural, unmedicated home birth to welcome Legendary Love Cannon into this world in June 2022, just to then deem the entire experience empowering. However, the best thing for her was her beau's unwavering attention and support at every step of the way despite the fact he had his other children as well as baby mamas to look after too. Therefore, of course, she has always defended Nick against any public allegation bringing his reality as a purely dedicated father into question.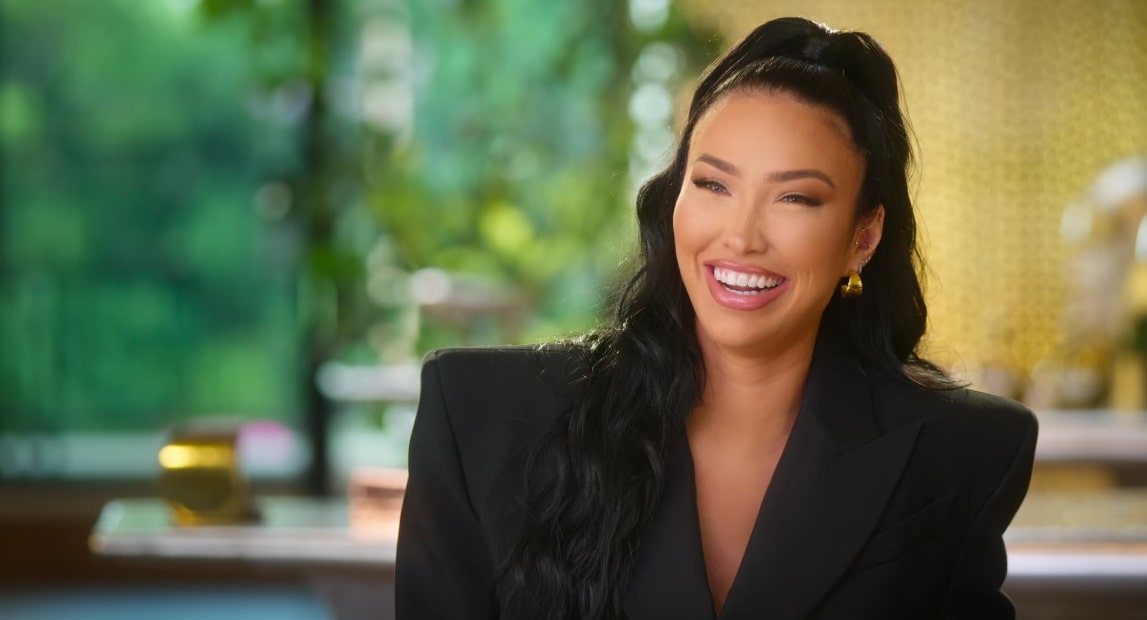 "[Nick] makes the schedule work," Bre candidly told ET in 2022. "We can all go through the assistant to make sure it's on the calendar if there's anything important. But anything you say you need from him, this man always shows up. So, you know, we have X,Y and Z, it's on the calendar, he's there." The now successful realtor continued, "I don't know [how], he just [balances everything.]… I never have to worry or question if he is going to be present. That is something that's important to me. But I'll make it happen. If I have to move things around, we'll do that too."
As for their own connection, Bree elucidated that they "have such a secure, open relationship in the sense of like I could address anything, and I don't have to feel worried about how I say it or anything like that because he knows who I am… There's no ego, ill intent. We're not fighting, we're not going at each other. Like, we're here to be constructive and, like, build together and figure out how to co-exist." Though, as per 'Selling Sunset,' things did get a little rocky between her and Nick when she found out he was having another baby with someone else through the internet.
Are Bre Tiesi and Nick Cannon Still Together?
It allegedly wasn't the fact Nick had gotten model LaNisha Cole pregnant (in 2022) that bothered Bre as much as it was the fact she didn't learn of it through him beforehand, yet they were seemingly able to talk things out and reach a new level of understanding quickly. We actually state this rather confidently since the reality star has since continued to defend Nick as well as their relationship, especially because she doesn't plan on changing her mind on marriage and is "one & done" with kids — it's her and Legendary for life, she affirmed in an Instagram story earlier this year.
Moreover, in response to "cult" "contract pregnancy" claims during an Instagram Stories Q&A in January 2023, Bre asserted, "I love Nick. I love the person he is and the father he is. Make up whatever u want to process and justify the unconventional relationship. We ain't bothered." Yet precisely what this affinity is is unclear since they haven't really put a label on it — in fact, Bre has only expressed that "it's not necessarily anything," except she does have her "needs" met by him. "This is just us," the California native said in the 'The Know For Sure' podcast. "What you do outside of that is what you do outside of that. Everything is respectful. Everything is honest."
Read More: Are Jason Oppenheim and Marie-Lou Nuerk Still Together?