Since concluding its production in Bulgaria and Canada, the plot and character details of Alex Scharfman's 'Death of a Unicorn' have begun to surface. The film revolves around the father-daughter duo of Elliot and Ridley, who accidentally kill a unicorn with their car. When Elliot's boss Dell Leopold and his family learn that the creature's "flesh, blood, and, most of all, horn are endowed with supernaturally curative properties," they set out to exploit it for riches, only to get terrorized by the animal's surviving family.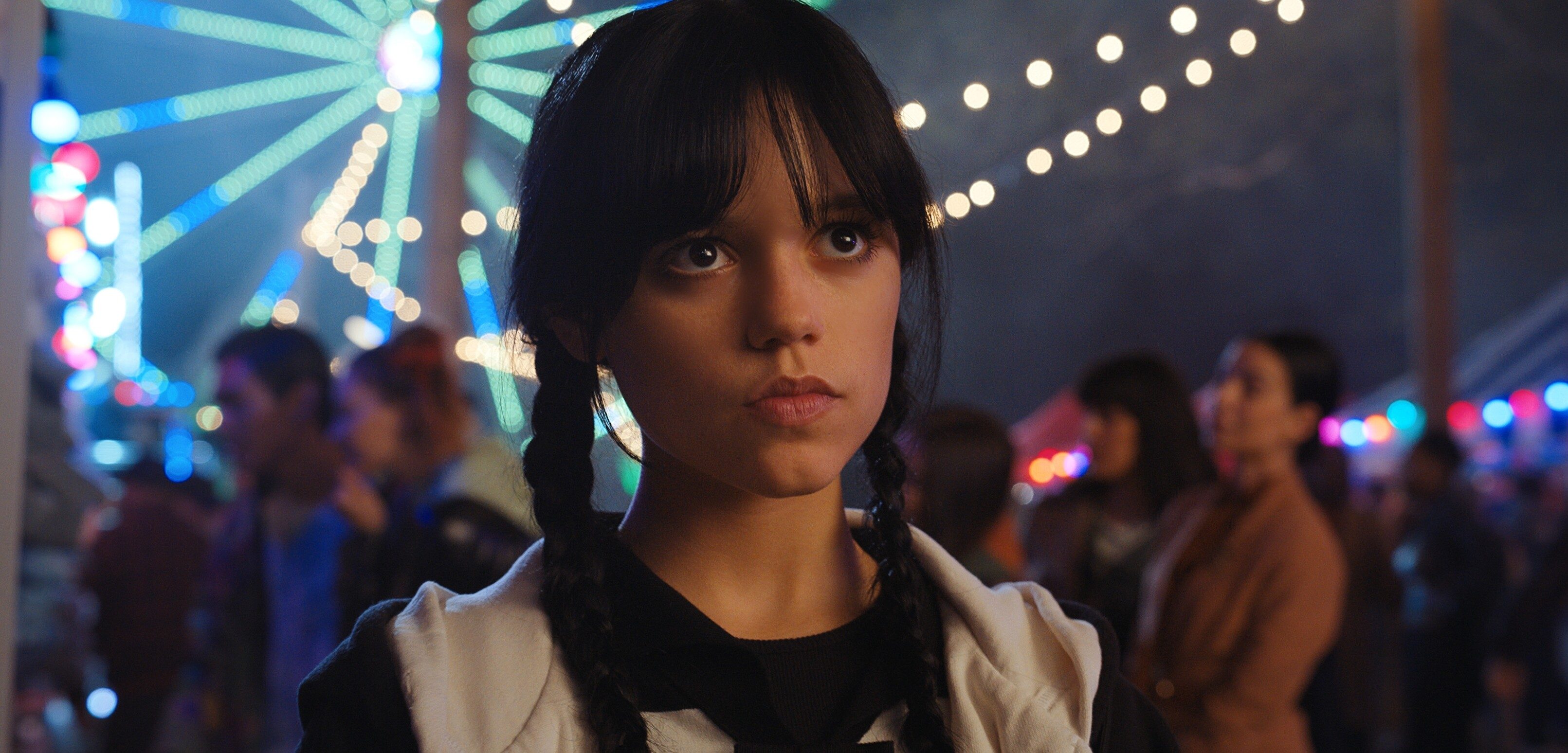 Elliot Kintner is a corporate lawyer who takes his daughter, with whom he doesn't get along well, and separated wife to a meeting conducted by Dell and his Leopold family, expecting to become the estate attorney. His life gets turned around when he hits the unicorn. Paul Rudd plays the protagonist.
Jenna Ortega's Ridley, on the other hand, is described as "Juul-vaping," self-conscious, and one with a "good head on her shoulder." Her life changes with her experience with the unicorn as well. Although she is anxious and eager to assert her autonomy, she is forced to attend the meeting against her wishes. Since she doesn't want to get used by Elliot to garner a lucrative position, Ridley "quietly rebels" against the same but her resentment gets replaced with horror, fear, and confusion as her father crashes their car into a unicorn. It doesn't take long for her to feel a "strange and powerful connection" to the dead creature, which makes her disgusted and angry when her father approves the Leopold family's decision to exploit the same.
Dell Leopold is the patriarch of the Leopold family and a ruthless businessman. Draped in Mala beads and Kaballah bracelets, he has been waiting for the unicorn all his life, only to lay his hands on the same while dying of cancer. Richard E. Grant, who is nominated for an Academy Award for his performance in Melissa McCarthy-starrer 'Can You Ever Forgive Me?' plays Dell.
The patriarch is joined by Shepard Leopold, a well-groomed man. Although he possesses certain charms, he is not as charming as he thinks he is. Will Poulter plays the character after portraying Chef Luca in FX's sensational comedy series 'The Bear' and Adam Warlock in 'Guardians of the Galaxy Vol. 3.'
Shaw is the Leopold family's head of security. She is toughly imperious, observant, "inscrutable in her feelings," and somebody you don't want to mess with. She is always seen wearing leather gloves with an airtight bun hair. Shaw is a veteran who became a private contractor, only to garner immense experience in covert operations. After spending a major part of her life for "someone else's profit more than her own," Shaw wants a cut, in return for her involvement, in the unicorn affair. The performer behind the character is yet to be unveiled but as per sources, we may see 'The Woman King' fame Sheila Atim essaying the role.
Griff is a domestic executive who "plays things close to the vest." He is a well-meaning man who has been serving the Leopold family loyally for long. Although his bosses never call him a "butler" or "servant," he knows that they expect him to be the same. He is described as the "sanest and most decent of the group. As a "cautious outsider," he reads any situation first but he knows how to make his intentions clear only at last. When the unicorn captivates his bosses, he disdainfully "keep himself out of the crosshairs," which makes him "one of the few to survive the wrath of the unicorns."
Dr. Vasquez is a pharmaceutical researcher working for the Leopold family's company. Although he is immersed in his work life, he believes that "he never reached his potential and it was all for naught." When Elliot kills the unicorn, he is summoned to study the same and offer his findings. Even though he is a "coldly dispassionate skeptic," the "miraculous rejuvenating powers" of the creature excite him as he sees the same as the "discovery for which he will be remembered."
Dr. Vasquez is assisted by Dr. Bhatia, who is "five minutes late to everything in her life." She is the witness to the carnage that ensues after the death of the unicorn. She gets horrified and saddened when the family of unicorns sets out to seek revenge for the death of one of their own, which leads to the murder of her mentor. Although she doesn't align completely with the Leopold family's decision to exploit the creature, Dr. Bhatia is ready to set aside her disapproval to "take advantage of the unpleasant situation" for the sake of herself and her partner at home, with whom she hopes to start a family.
'Death of a Unicorn' was also filmed in Budapest, the capital city of Hungary. Ortega was spotted filming in the town of Siófok in September 2023. The filming was not affected by the ongoing SAG-AFTRA strike since A24, which is not a part of the Alliance of Motion Picture and Television Producers (AMPTP), gained a waiver from the union to proceed with the production. The comedy-drama is produced by Ari Aster ('Midsommar' and 'Beau Is Afraid') and Lucas Joaquin.
Read More: Best Paul Rudd Movies