Joaquin Phoenix essays the role of the titular character in the Ari Aster directorial, 'Beau Is Afraid,' which is a surrealist horror comedy-drama movie that chronicles the journey of Beau Wassermann, who is a complex and mild-mannered yet pleasant-looking man. While he has never known his father's love, he has had a complicated relationship with his overbearing mother, Mona. However, when Beau learns about her passing, he embarks on an epic journey to attend her funeral. On his way, he gets pulled into intense introspection as he comes face-to-face with some of his deep-seated fears and issues, along with various wild supernatural threats.
The drama film, originally titled 'Disappointment Blvd,' features stellar onscreen performances from a talented ensemble comprising Patti LuPone, Nathan Lane, Amy Ryan, Kylie Rogers, and Parker Posey. With this Ari Aster directorial, the viewers are embedded in the mindset of Beau, which seems like being inside a continuous panic attack episode peppered with some dark humor. The frailty of mind is dramatized extravagantly, but it remains rooted in realism, with the themes of past traumas and the mother-son bond ever so present at the heart of the narrative. Thus, it is only natural for some of you to wonder if 'Beau Is Afraid' has anything to do with reality. Well, let's explore the same, shall we?
Is Beau Is Afraid a True Story?
No, 'Beau Is Afraid' is not based on a true story. The conception of this extraordinarily unique tale began in 2011 as Ari Aster admittedly thought about wanting to make something "strange." In a conversation with the New York Times in late March 2023, the director revealed that he developed the drafts over several years and wanted them to be his debut feature film. In fact, he even shot a short sequence during graduate school at the American Film Institute in Los Angeles in 2011.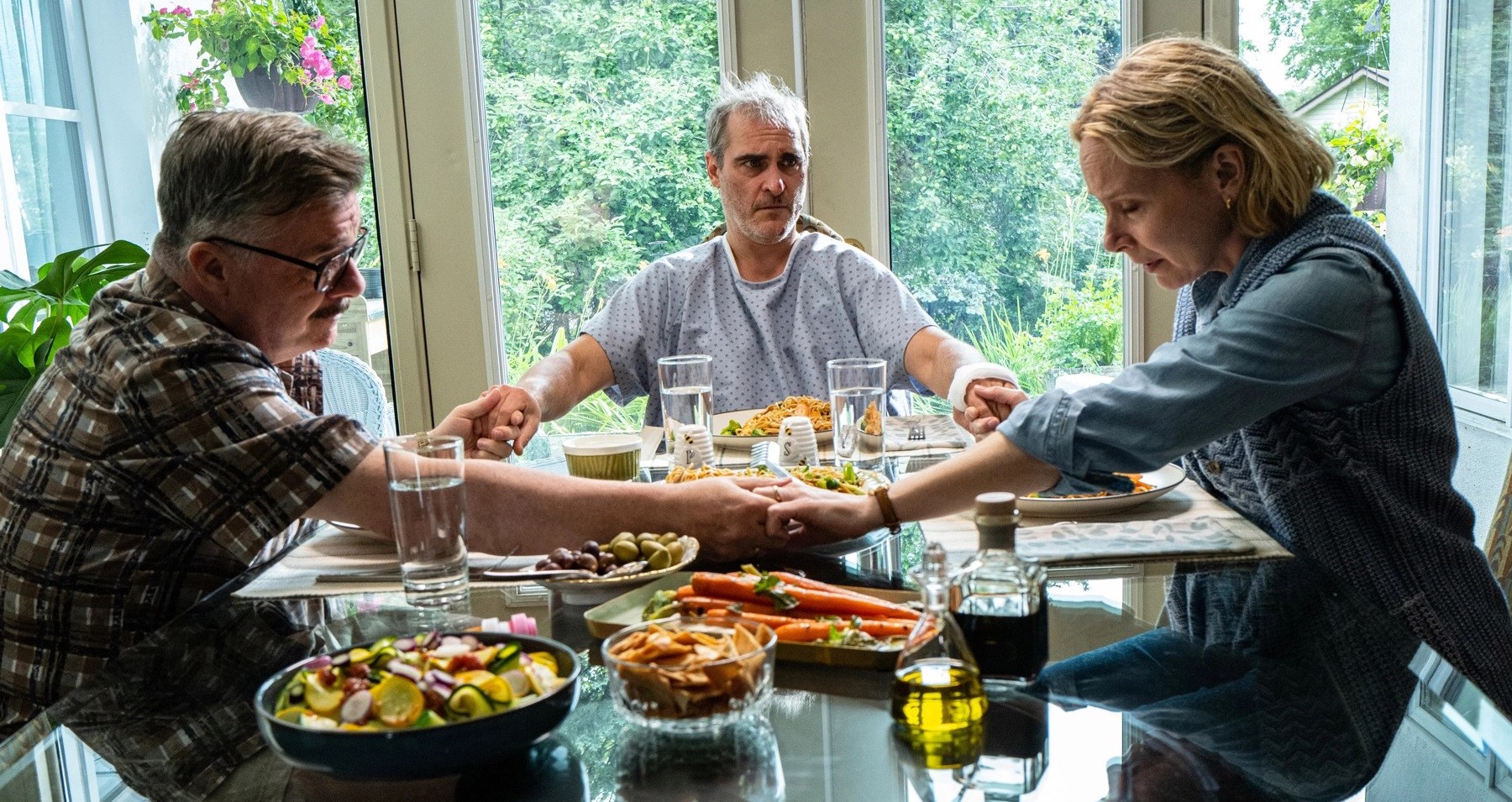 Aster said, "It began with me just trying to make myself laugh." Later, he opened up and said, "The screenplay grew into this receptacle for all sorts of ideas, things that struck me for maybe reasons I didn't quite understand. I built out something that was this comic, Freudian odyssey, very episodic and, I thought, very funny." In a late March 2023 interview with GQ, the filmmaker expanded on the original script, revealing, "It was much dumber. I might even argue that it was funnier because it was only concerned with being funny."
When Aster's plan to kickstart his career as a director with the original script didn't fall through, he worked on 'Hereditary' and 'Midsommar' and revisited the script. He told GQ in the same interview, "I wanted to keep the jokes and keep the humor and keep the worldview, but get closer to the heart of where the jokes were coming from." During the pandemic, Aster modified the screenplay after going through some classic texts, such as Greek tragedies, seemingly taking inspiration from Oedipus Rex, who had some mommy issues, and Medea, who murdered her children.
While Beau's journey is displayed surreally, his glamorous and terrifying mother is portrayed in quite a realistic light as she doesn't hesitate to criticize her son. Although Mona is unaware of the trauma she hurls toward her son, it doesn't make life any easier for him. Such instances are not unheard of in real life, as one's family can leave a dent in their psyche, intentionally or unintentionally. Thus, some of you might find this theme of the complicated bond between mother and son quite familiar.
In conclusion, Aster, in the same interview with GQ, made it crystal clear what he intended 'Beau Is Afraid' to do to the audience. He stated, "I wanted the film to be as subjective as you can get, and I wanted the feeling to be like you've been through a person—through somebody's nervous system." So, considering all the factors mentioned above, it is pretty clear that it is the product of Ari Aster's creative mind and brilliant writing and not something rooted in reality.
Read More: Best Parenting Movies