With Netflix's 'Till Murder Do Us Part: Soering vs. Haysom' living up to its title in nearly every way conceivable, we get a documentary series that can only be described as baffling and haunting. That's because it delves deep into the heinous March 30, 1985, double homicide of Nancy Astor Benedict and Derek Haysom inside their own Virginia home, for which their daughter Elizabeth Haysom and her boyfriend Jens Soering were ultimately deemed responsible. Yet for now, if you simply wish to learn more about this crime scene — the couple's luxe residence, which they themselves had named Loose Chippings — we've got the necessary details for you.
Where is Loose Chippings Located?
It was reportedly back in 1981 when Nancy and Derek settled down for good in an upper-class Holcomb Rock Road home in Lynchburg, Virginia — essentially a mansion surrounded by open, green lands — unaware they'd lose their lives right there a mere four years later. The truth is they'd made this move following the latter's retirement to get a little space from the hustle-bustle of cities, all the while still having easy access to local establishments plus country clubs. This was crucial for the 53 and 72-year-olds since they were socialities through and through, but it all crumbled apart on that fateful 1985 evening in a way no one could've ever even imagined.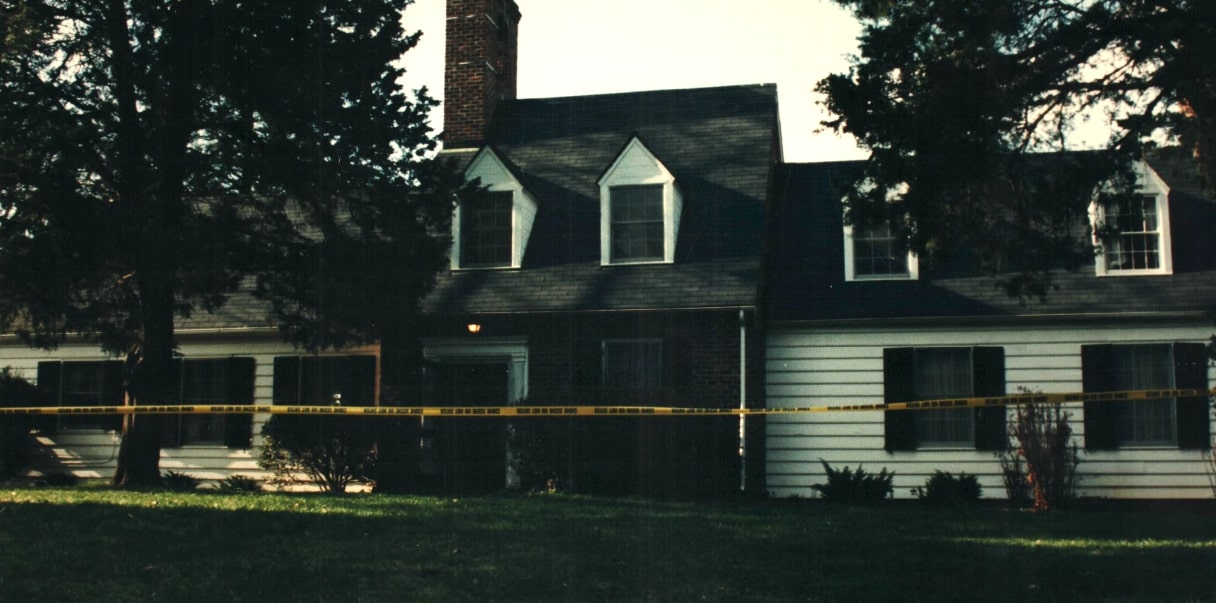 According to reports, Nancy and Derek were both found nearly decapitated inside this affluent house on April 3, yet there were no signs of forced entry or robbery, making it clear they knew their killer/s. However, apart from the known aspect, it was other details as well as pieces of evidence suggesting how this crime scene practically spanned the entire space that made this case more than just infamous. As per police records, the married couple was attacked while they were sitting at their dining table enjoying dinner, dessert, and a glass of wine, with the patriarch then being the first one to get struck.
It was actually like a slaughterhouse because not only was Derek's throat slashed from ear to ear, but he was also stabbed around 36 times before the assailant/s caught Nancy as she was running away. She'd ostensibly managed to cross the dining as well as living areas and was in the kitchen trying to make it to their back door when her throat was slashed from behind too — blood was everywhere. Though the most horrific facet is that there were even signs of satanic rituals on the bloodstained floors, the perpatrator/s had apparently showered prior to leaving, plus the bodies were dragged a little.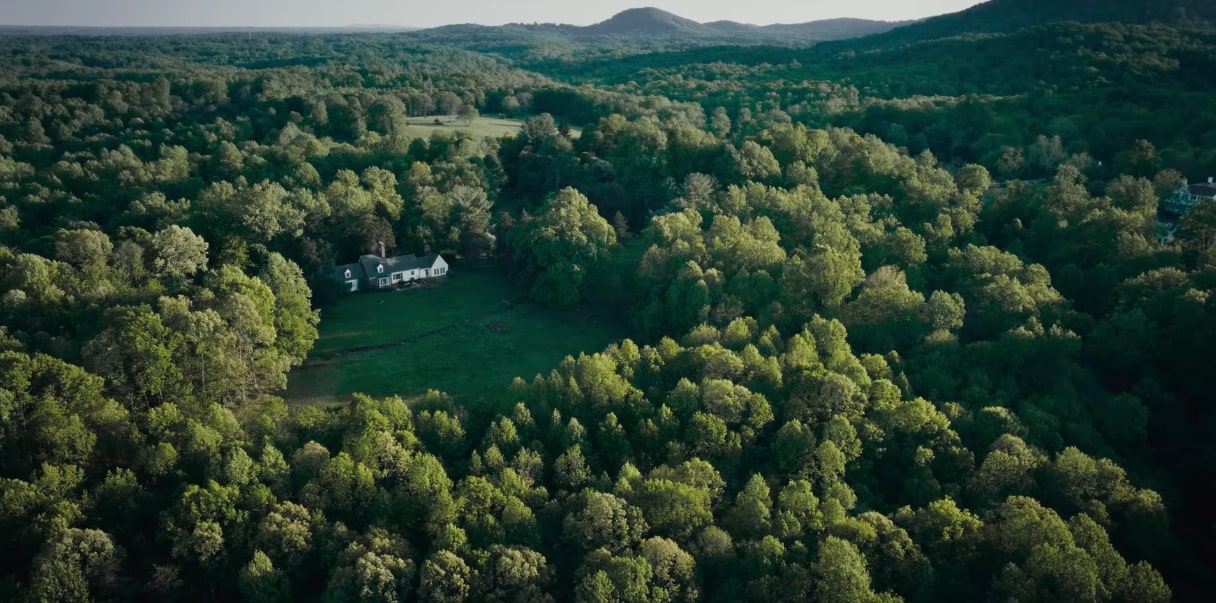 Therefore, while Derek was found lying across the living room door (just outside the dining room), Nancy was found lying face down in the kitchen with near-identical, hate-filled fatal injuries. The forensic team subsequently picked up four blood types (two of which belonged to the victims), along with several other bits of proof like a sock print that later helped convict Jens Soering. As for Elizabeth, she ultimately pleaded guilty to accessory before the fact, claiming she'd practically goaded her 2-years younger boyfriend to hate her parents, yet she never expected him to really kill them.
Does Loose Chippings Still Exist?
Since Loose Chippings on Holcomb Rock Road in Lynchburg, Virginia, was always a private property, it appears as if it does still exist to this day, albeit with somebody else serving as its owner. This residence definitely does have a brutal, macabre history attached to it now that turns several heads for all the wrong reasons, but it likely still has an appeal thanks to its surrounding natural beauty. Or, if you're a true crime fanatic, the appeal for this house is its criminal background – we have not revealed the exact address of Nancy and Derek Haysome's home for obvious privacy reasons.
Read More: Jim Updike: Jens Soering's Prosecutor is Now a Judge