The ninth episode of Hulu's sitcom 'How I Met Your Father' season 2 follows Sophie and Valentina, who attend a party throw thrown by the latter's client Daphne. Sophie meets Robert, the chef who prepares food for the occasion, and eventually gets together with him. Sophie disappears from Valentina and her other friends' lives for a while as she spends all her days with Robert. In the eleventh episode of the season, Robert and Sophie spend their time together at the former's house upstate, only for the latter to get stunned while discussing her boyfriend's past. The incident opens a gateway for John Corbett to leave the show. So, did he already depart from the sitcom? Let's find out! SPOILERS AHEAD.
What Happened to Robert?
Ever since Robert and Sophie have gotten together, the former's age has been present between them as an unignorable detail. In the eleventh episode of the second season, Robert talks about his youthful years, specifically about a concert he had attended the year Sophie was conceived. Sophie remembers that her mother and father met and conceived her while attending the same concert, which makes her fear that Robert can be her father. She asks him for one of his photographs of that time, only for Robert to share one in which he is standing alongside Lori, Sophie's mother. Sophie sends an image of the photograph to Lori to find out whether the chef is really her father.
Lori then responds to Sophie that Robert isn't her father but she adds that she did engage with the man sexually. When Sophie explains the predicament to Robert, he also remembers having oral sex with the former's mother. The couple tries to move forward from the absurdity of the predicament for the sake of their relationship but they fail to even kiss each other upon knowing how Lori is connected to both of them. Robert and Sophie then decide to break up. Since their togetherness comes to an end, the viewers must be wondering whether we have seen the last of John Corbett in the series. Well, here's what we can share about the same!
Did John Corbett Leave How I Met Your Father?
Although neither Hulu nor John Corbett has formally announced the departure of the actor from 'How I Met Your Father,' Robert and Sophie's break up does conclude the story arc of Corbett's character for now. Since Robert isn't "the Father," it is understandable that the character seemingly only has a three-episode arc. Creators of the show Isaac Aptaker and Elizabeth Berger conceived Robert to explore the nuances of a relationship with an older person. Considering that the same relationship progresses into separation, we may have seen the last of the chef for now.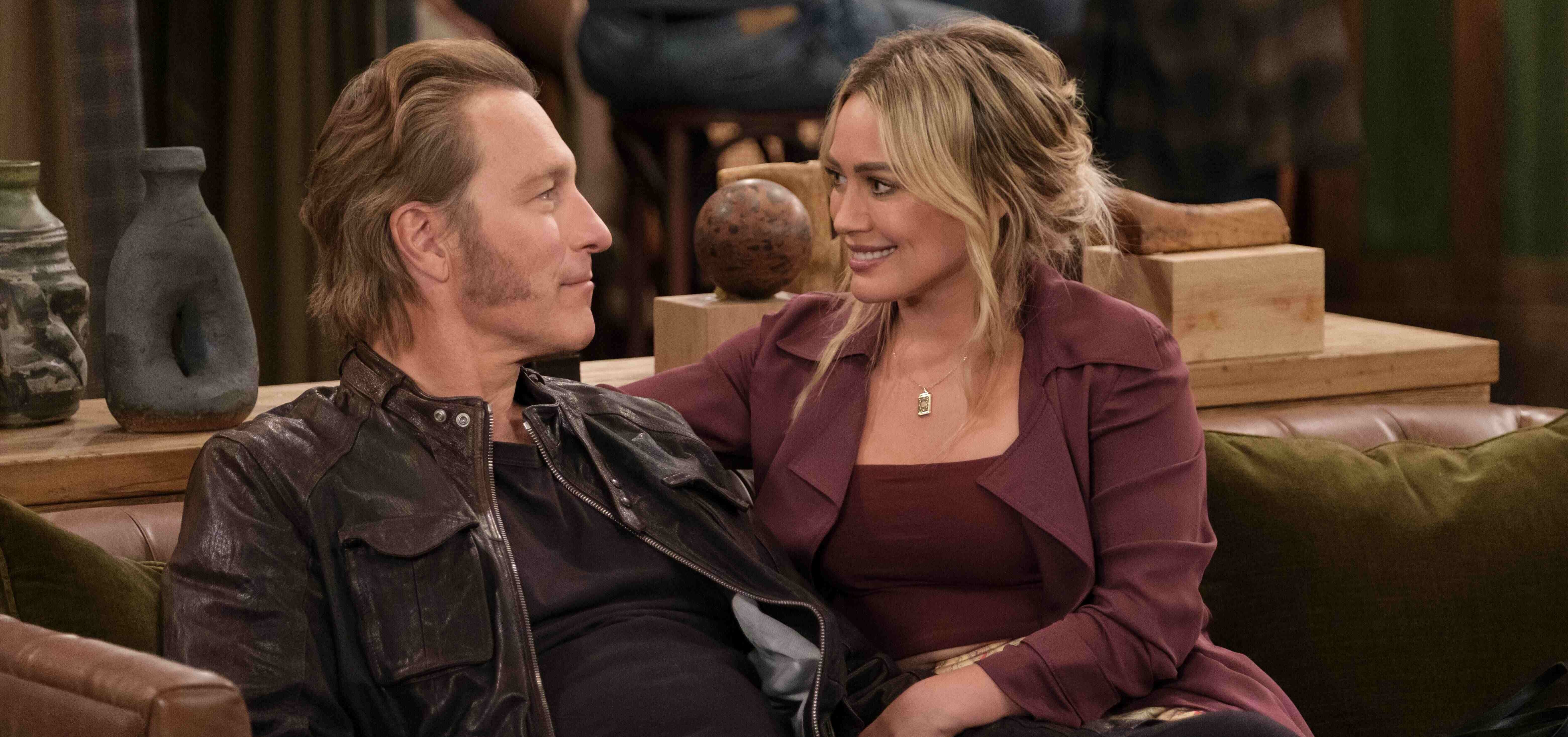 Another important aspect of Robert's storyline is Sophie's wish to find her father upon suspecting her boyfriend of being the same. "Her relationship with John Corbett, yes, it's not meant to be, but it is a big wake-up call for Sophie in a lot of ways and sends her in a totally new direction that helps her be the person she needs to become before she's ready for the guy she's supposed to be with," Isaac Aptaker told TV Insider. Since Robert leads Sophie to a new direction in life in the eleventh episode of season 2, it is safe to say that the character's storyline gets concluded in the same.
Considering these factors, we believe that Corbett most likely left 'How I Met Your Father.' Still, we may see the actor in a guest appearance in the sitcom as Robert the same way Josh Peck's Drew and Daniel Augustin's Ian reappear in the same. Sophie and her friends may reach out to Robert to find out whether he had seen Lori with any other man during the concert they both attended to find Sophie's father.
Read More: Did Leighton Meester's Meredith Leave How I Met Your Father?