The ninth episode of Hulu's sitcom 'How I Met Your Father' season 2, titled 'The Welcome Protocol,' follows Sophie, who accompanies Valentina to a party thrown by the latter's client and Broadway star Daphne. Jesse introduces his new date Dana to Sid, Ellen, and Charlie. Her interactions with the trio surprise the group. Sophie meets a man unexpectedly at the party and gets connected to him. Jesse makes a significant decision concerning his life with Dana and offers his adoptive sister a revelation that astounds her. The intriguing episode ends with developments that change the lives of Sophie and Jesse. If you are up for a detailed take on the same, here's what we can share! SPOILERS AHEAD.
How I Met Your Father Season 2 Episode 9 Recap
'The Welcome Protocol' begins with Valentina choosing her companion to the party thrown by her client Daphne. Sophie wins a competition and joins her best friend to leave for the party. Jesse tells Sid, Ellen, and Charlie that he is inviting his new girlfriend Dana to Pemberton's to spend time with her. Jesse invokes the "welcome protocol," which assigns several roles to his friends such as the former's "hype man," his date's "bathroom bestie," the "giggler" to laugh at her jokes, and the "human fodder" who is supposed to entertain her. Dana arrives at the bar, only for Sid, Ellen, and Charlie to fulfill their duties.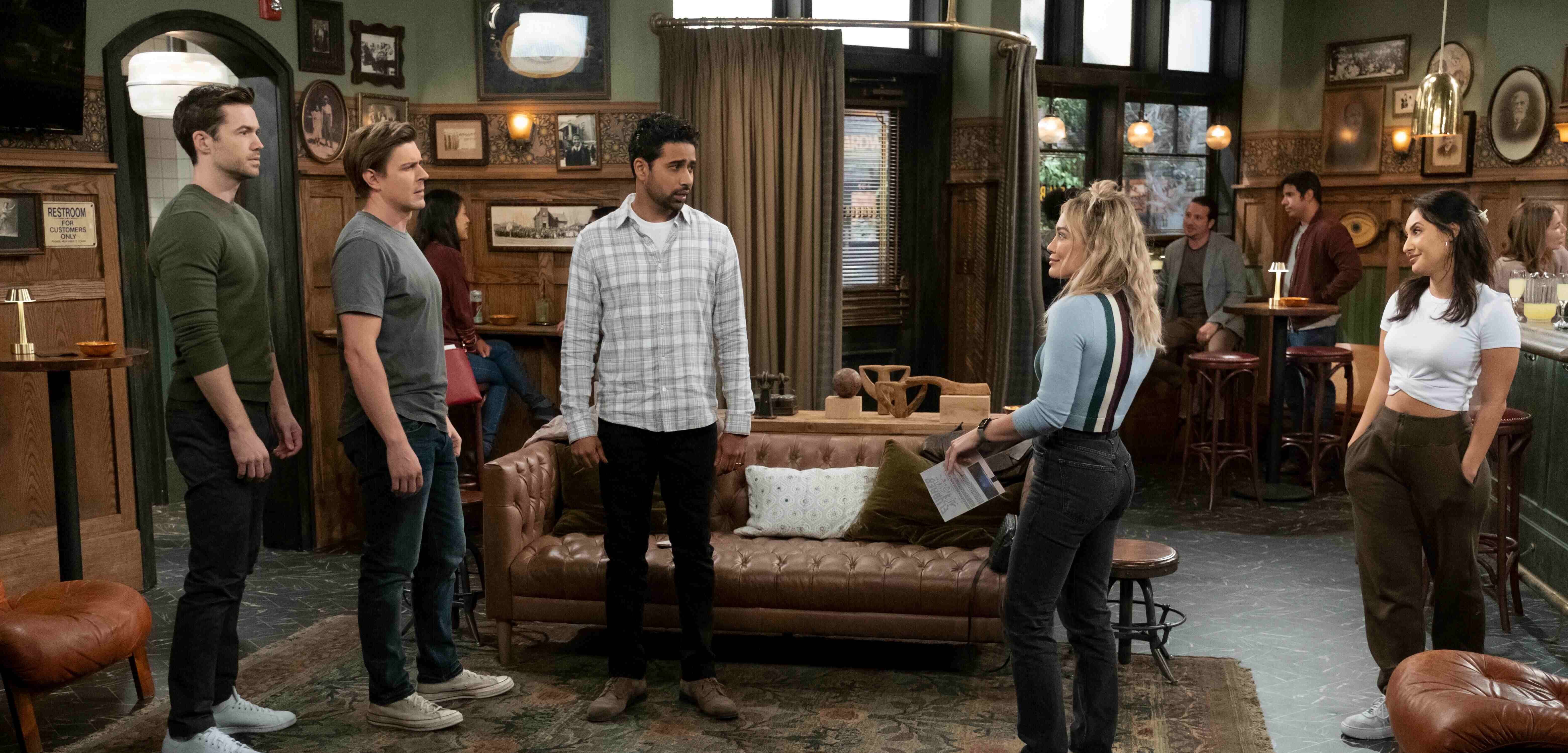 At the party, Sophie meets Robert, the chef who oversees the food section at the occasion. Meanwhile, Valentina notices that another guest at the party is dressed exactly like Daphne. She fears that her client will see the same dress and gets furious at her or even destroy her career. To save her best friend, Sophie spills a sauce on the guest and makes the latter wear her coat to hide the person from Daphne. Valentina gets relieved, only to see another guest in the same dress. Sophie tries spilling sauce on her as well but the woman tells the two friends that she is fine with the dress regardless of the stain. Seeing the woman, the first guest takes off the coat, only for Daphne to see both of them.
Daphne confronts Valentina about the dress and threatens to destroy the latter's career. A scared Valentina sees Daphne in tears, only to console the latter. Daphne opens up about her ill reputation to Valentina, who asks her to invite the two guests in the same dress to the stage with her to show that she is down to earth.
How I Met Your Father Season 2 Episode 9 Ending: Do Sophie and Robert Get Together?
When Valentina sees a second guest in the same dress as Daphne, she asks Sophie to give her dress to the guest. Sophie undresses in the store room by the kitchen and passes her dress to Valentina, only for Robert to open the door and see Sophie in her innerwear. He gives her a chef's coat, which she wears. Robert makes Sophie's favorite dips and impresses her. After having an endearing time together, Robert asks her out, only for her to kiss him, indicating that she is open to sharing intimacy with him. After dating several men of her age, Sophie gives Robert a chance, making Robert happy, who has been fearing that the age difference between them would stop her from dating him.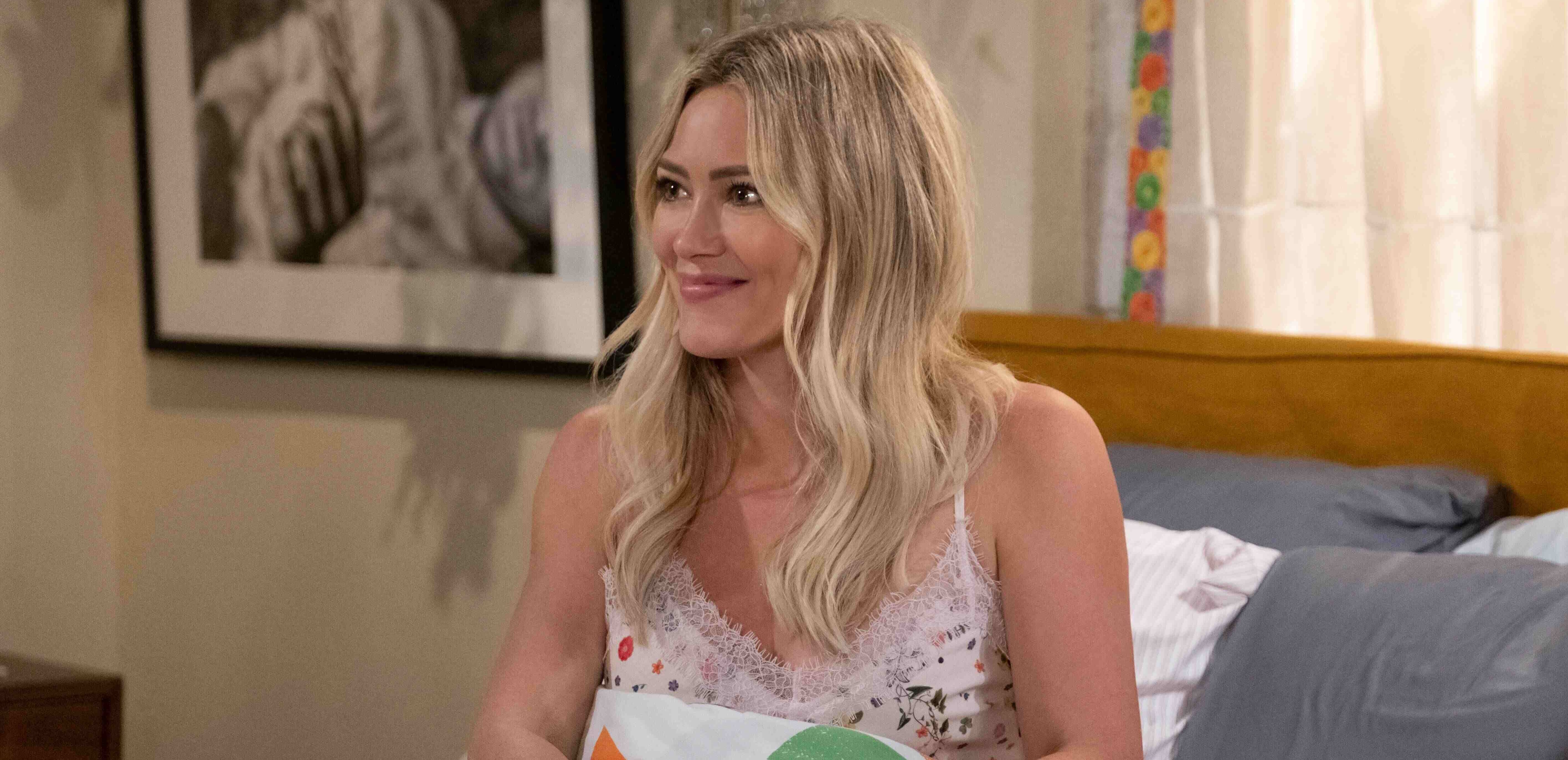 Thus, Sophie and Robert do get together. The chef is mature enough to handle Sophie and her commitment issues with patience. He is a man who knows how to impress a woman, which may help him strengthen his bond with Sophie. Robert is also commendably attentive, which is expected to make him an appealing partner for Sophie. Although Sophie's previous few relationships haven't grown or ended well, Robert's confidence and maturity can be what Sophie needs to resolve her commitment issues. Having said that, Robert most likely is not "The One" or in other words, the father of her son.
Sophie hasn't met Robert on the day of Sid and Hannah's engagement, which is the day on which she met the father of her son. In addition, Robert can even be her mother Lori's ex-partner. In a flashforward scene in the first episode of season 2, Sophie calls Lori and tells her that she thinks she is dating her father. Considering Robert's age, it will not be a surprise if he was Lori's partner. If that's the case, Sophie and Robert's togetherness is not expected to last long.
Why Doesn't Jesse Get Together with Dana?
After Dana arrives at Pemberton's, Sid, Ellen, and Charlie treat her well for the sake of the "welcome protocol," only to really like her. The trio even dreams of Jesse marrying Dana, only for him to reveal to his companions that he doesn't want to date her anymore. Jesse stages an emergency, only for Dana to realize the truth. She storms off the bar, cutting her ties with her new partner. Jesse doesn't get together with Dana because he still hasn't moved on from Sophie. He dates Dana only to distract himself from his feelings for his ex-girlfriend. The music teacher eventually accepts the truth and decides to break things off with Dana.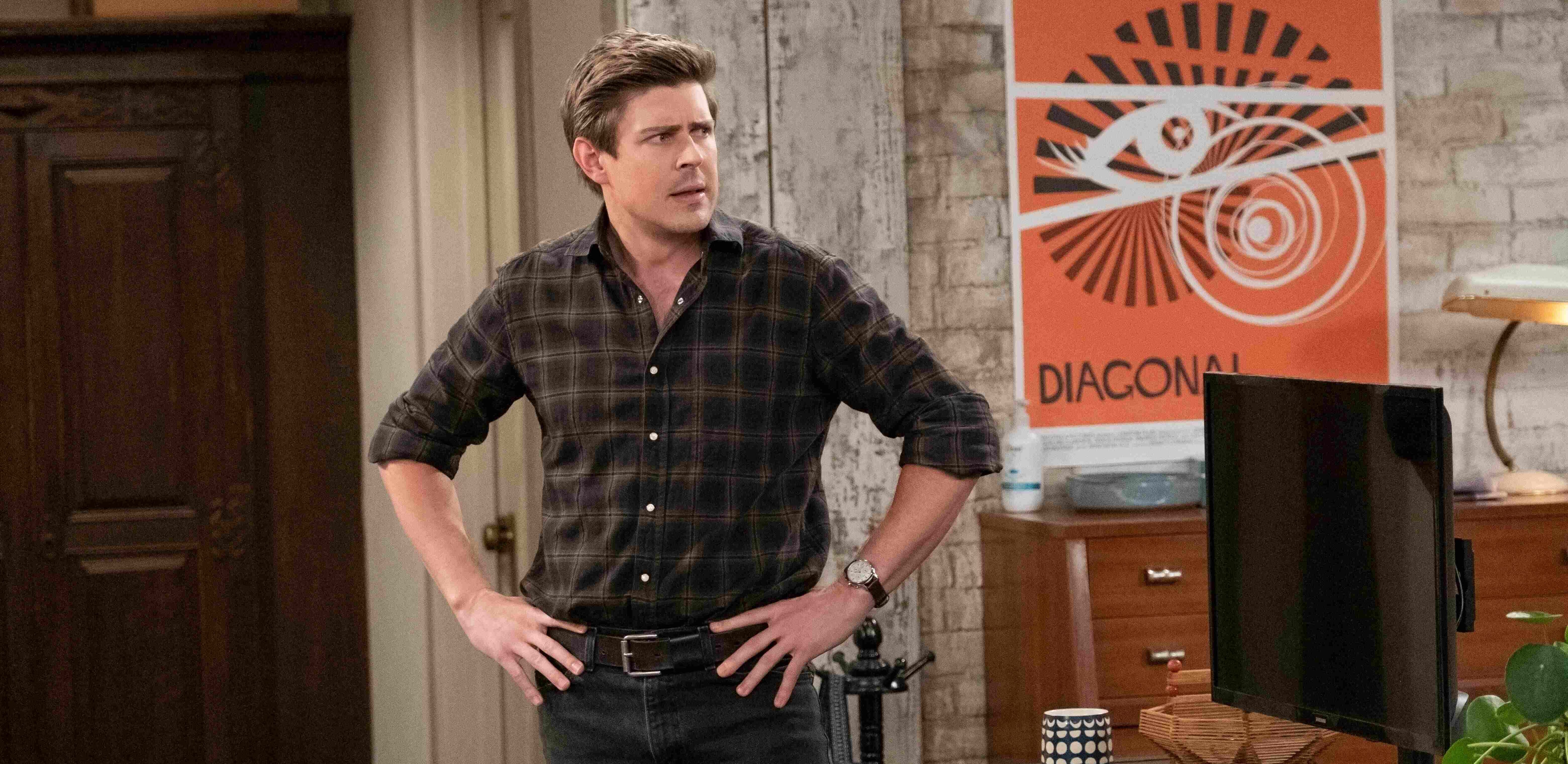 Jesse has loved Sophie severely. When Sophie proposes breaking up with Jesse, he accepts the same and gets together with Meredith to distract himself from his feelings for Sophie. He isn't doing anything different from rushing things with Dana. This time, Jesse accepts the reality before he forms a strong attachment with Dana, possibly to avoid hurting the latter. Jesse must have realized that it is pointless to put any effort into forming a bond with his new date when his mind cannot move forward from Sophie, which leads to their breakup. He must be even considering opening up about his feelings for Sophie to her without being aware of her union with Robert.
Read More: Did Leighton Meester's Meredith Leave How I Met Your Father?