Directed by Nick Fabiano and Richard Alan Reid, 'Puppy Love' is a romantic comedy movie centered around Nicole (Lucy Hale) and Max (Grant Gustin). After a disastrous first date, they vow to sever contact, but a strong bond between their dogs leads to an unexpected litter of puppies, intertwining their lives once again. Amid the hilariously mismatched duo's attempts at co-parenting, they discover unforeseen commonalities and shared laughter. As Nicole and Max navigate the challenges of raising their dog's offspring together, their own relationship takes an unexpected turn.
Through the chaos of chewed-up belongings and late-night walks, they realize that love might be closer than they thought. 'Puppy Love' explores how canine companionship can lead to human connection, revealing that love can emerge from the most unexpected places. If the endearing humor and wagging tails leave you yearning for more stories where life's surprises foster unique companionships and love, these next recommendations should be on your watchlist. You can watch most of these movies like 'Puppy Love' on Netflix, Hulu, or Amazon Prime.
8. Walking The Dog (2017)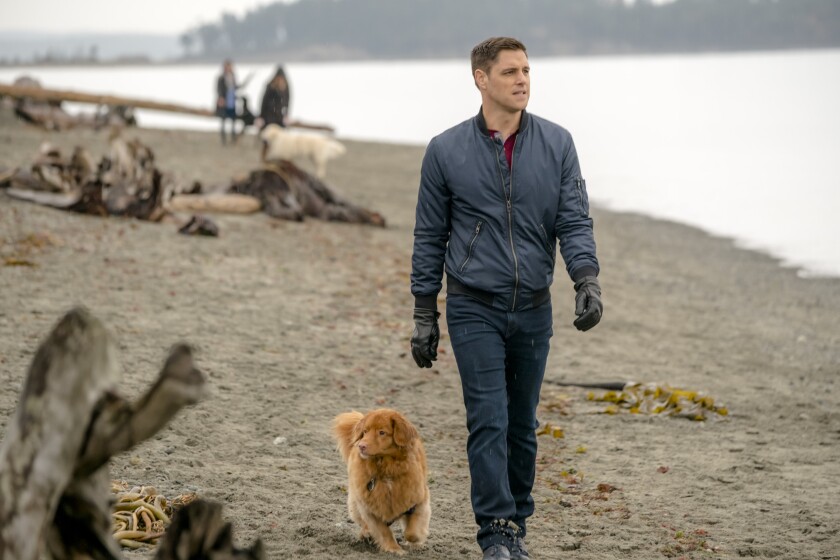 'Walking the Dog' is a 2017 romantic comedy film directed by Gary Harvey. The story revolves around Kristie (Jennifer Finnigan), a lawyer and single mother who hires dog trainer Keith (Sam Page) to help her manage her unruly dog. As Keith helps Kristie with her dog, they find themselves drawn to each other despite their initial differences. The film combines humor and romance as the characters navigate their evolving relationship.
Similar to 'Puppy Love,' 'Walking the Dog' explores how the connection formed through a shared love for dogs can lead to unexpected romantic feelings. Both films capture the heartwarming journey of two individuals brought together by their four-legged companions, showcasing how bonds built around pets can evolve into deeper connections.
7. Dog Park (1998)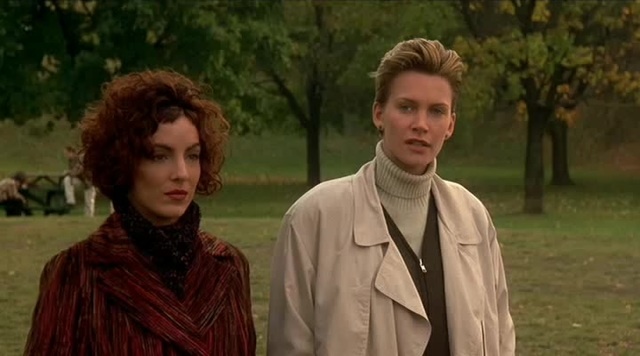 'Dog Park' is a romantic comedy written and directed by Bruce McCulloch. This film is a collaborative effort between the American and Canadian film industries. In 'Dog Park,' the film follows the intertwining lives of a group of urbanites who frequent a local dog park while navigating their own relationship struggles. As they bond over their canine companions, romantic entanglements and humorous mishaps ensue.
Much like 'Puppy Love,' 'Dog Park' weaves a narrative around the unanticipated connections forged among individuals through their shared affection for dogs. The film's portrayal of the intricate interplay of relationships against the backdrop of the dog park mirrors the heartwarming theme found in 'Puppy Love,' where companionship, growth, and love are ignited by the presence of furry friends.
6. Life as We Know It (2010)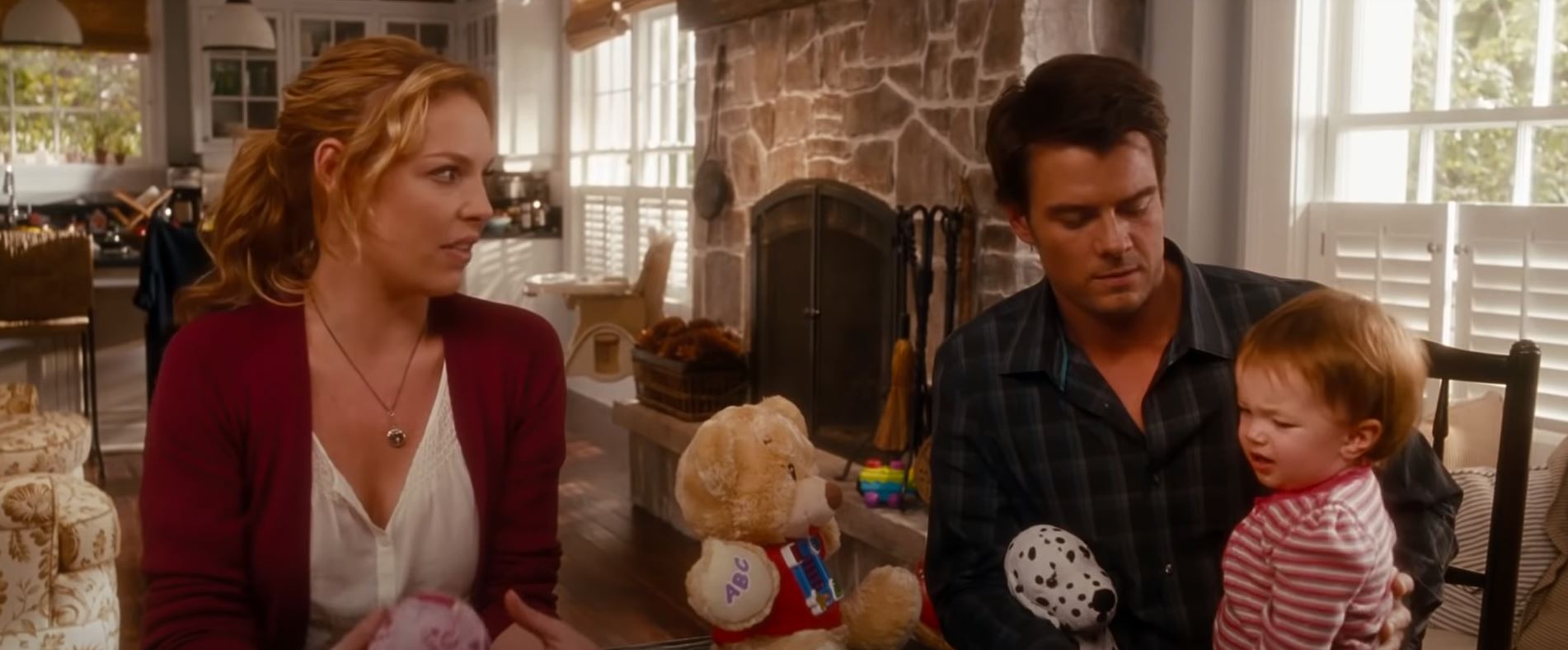 Directed by Greg Berlanti and featuring Katherine Heigl and Josh Duhamel, 'Life as We Know It' is a romantic comedy film. In 'Life as We Know It,' two single individuals, Holly and Eric, find their lives entwined when they are named guardians of their late friends' baby. Initially, at odds, they must navigate the challenges of parenthood while living under the same roof. As they bond over their shared responsibilities, unexpected feelings develop between them.
Similar to 'Puppy Love,' 'Life as We Know It' delves into the theme of two disparate individuals coming together due to unforeseen circumstances. Both films explore how shared responsibilities, whether for a baby or puppies, can pave the way for personal growth, companionship, and an unexpected journey toward love.
5. You Lucky Dog (2010)
Directed by John Bradshaw, 'You Lucky Dog' is a 2010 American-Canadian made-for-TV film featuring Natasha Henstridge, Harry Hamlin, and Anthony Lemke. Following her mother's passing, New York fashion designer Lisa Rayborn returns to her family's struggling sheep farm. While adapting to the changes, she adopts a border collie named Lucky, training it as a sheepdog.
As they prepare for a sheep herding contest, a forest fire emerges, prompting Lucky to save a girl named Kristina. Through this ordeal, Lucky sustains injuries that jeopardize her competition prospects. This mirrors the journey in 'Puppy Love,' where a dog's role transcends companionship, impacting both personal growth and unforeseen circumstances.
4. Love At First Bark (2017)
'Love At First Bark' is a romantic comedy movie directed by Mike Rohl. The plot follows the story of Julia, a career-focused woman who adopts a mischievous dog named Charlie. When Charlie's antics disrupt Julia's life, she seeks help from Donovan, a dog trainer. Through their journey of training Charlie, Julia and Donovan's own relationship transforms, leading to newfound love amid the chaos of canine companionship
. Both 'Puppy Love' and 'Love At First Bark' delve into the intertwining of human connections and furry companionships, exploring how these unexpected bonds can pave the way for romance and personal growth.
3. Marley & Me (2008)
'Marley & Me' is a family comedy film directed by David Frankel that follows the lives of a young couple, John and Jenny Grogan, played by Owen Wilson and Jennifer Aniston. The couple adopts a mischievous Labrador Retriever named Marley, who brings chaos and hilarity to their lives.
As Marley grows and wreaks havoc, the couple navigates the challenges of parenthood, careers, and the ups and downs of life, with their faithful and spirited companion by their side. Spanning the narratives of 'Marley & Me' and 'Puppy Love,' the pivotal theme underscores the transformative influence of beloved pets on human connections, underlining how these four-legged companions become catalysts for growth, relationships, and cherished moments.
2. Dog Days (2018)
Directed by Ken Marino and written by Elissa Matsueda and Erica Oyama, 'Dog Days' is a romantic comedy film. The ensemble cast includes Eva Longoria and Nina Dobrev, among others. In 'Dog Days,' the lives of Los Angeles residents intersect as they navigate the challenges of love, friendship, and everyday trials with their beloved dogs by their side.
As their stories unfold, their connections deepen and unexpected romances emerge, showcasing the transformative power of human-canine relationships. 'Puppy Love' and 'Dog Days' both embrace the heartwarming theme of how the companionship and unconditional love of dogs can bridge gaps between individuals, leading to unexpected connections, personal transformations, and shared journeys of love and growth.
1. Must Love Dogs (2005)
Based on Claire Cook's 2002 novel of the same name, 'Must Love Dogs' is a romantic comedy film that charmingly navigates the complexities of modern relationships. In 'Must Love Dogs,' recently divorced preschool teacher Sarah (Diane Lane) reluctantly ventures into online dating, driven by her family's encouragement. ;Amidst a string of humorous and awkward encounters, she meets Jake (John Cusack), an equally skeptical divorcé. As they navigate the unpredictable world of dating, their shared affection for dogs becomes a bonding factor, ultimately leading them to question whether they can find love again amidst life's challenges. 'Must Love Dogs' and 'Puppy Love' intersect in their exploration of how the complexities of human relationships, whether in the dating world or nurtured through canine companionship, offer avenues for personal growth, connection, and the embrace of unexpected love.
Read More: Best Dog Movies