If you have a lazy weekend ahead of you and are looking for a show to binge, tune into Netflix's 'Glow'. Set in the 80s, 'Glow' follows a set of aspiring actresses who each land a role in GLOW or the Gorgeous Ladies of Wrestling. To your surprise, most of these women don't wrestle, or even know how to. Brought together by fate, models, stunt artists and actresses join forces in the ring. The show features a variety of quirky characters, who when in conversation, produce a delightful concoction that will have you hooked.
At the heart of the show is Ruth Wilder, played by Allison Brie. Some of you might know her as Annie Edison, from the widely popular series, 'Community'. Alternately if you've got a good ear, you'd recognize her as the voice of Diane Nguyen from Netflix's adult-animation, 'BoJack Horseman'. As the series progresses, you learn that the cards aren't exactly in favor of Ruth (spoilers ahead!). She is after all a struggling actress, who ends up having an affair with her best friend's husband. Determined, nonetheless, she ends up in a dreary gym with an assortment of women.
Be warned, as 'Glow' does not entirely fall into the trope of chick flicks/series. Yes, it has some offbeat characters that are all working towards fame, but the show surprises you in their interaction with each other. As the plot unfolds, the characters' realistic motivations are laid bare. The undeniable feminist message is ever-present, along with the themes of self-discovery and assuredness. As a member of the audience, you see the actresses struggling to step into the shoes of their wrestling persona while trying to figure out how to relate to the characters themselves.
All these women are from different walks of life, and have assumed contrasting roles at the same. Some are mothers, some are cheaters, while others are innocent and unprepared. However, on the sets of Glow, they are all equal as they share the same identity crisis. In the ring, these actresses adopt stereotypical roles, such as 'Liberty Belle', a patriotic southern belle and the ideal mother figure. 'Glow' showcases each character's individual strengths and by the end of the season, they seem to have become somewhat of a family. With two standing seasons, this show is definitely binge-worthy and leaves you empowered by the end. Here's the list of series similar to 'Glow' that are our recommendations. You can watch several of these shows like 'Glow' on Netflix, Hulu or Amazon Prime.
10. Broad City (2014 – Present)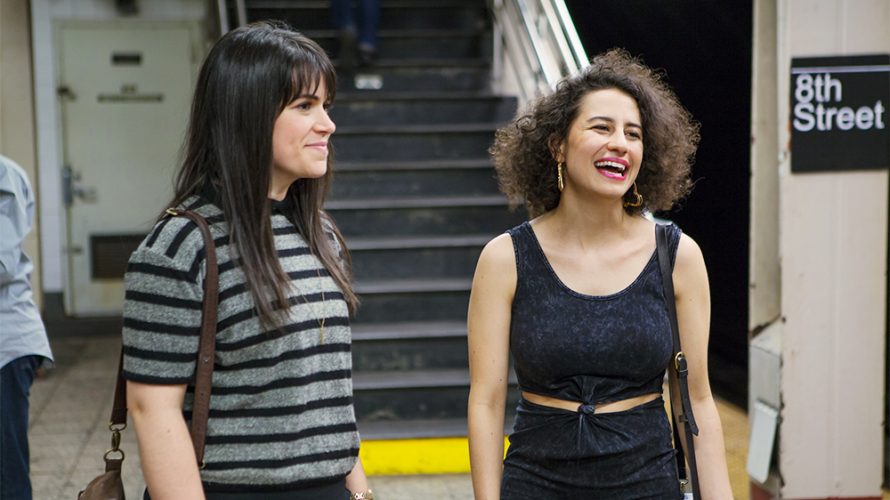 The Comedy Central Sitcom follows the turbulent lives of best friend duo, Abbi Jacobson and Ilana Glazer. The camera tracks the misadventures of these 20 somethings, while exposing the struggles of a young adult living in New York. The fearless women have contrasting goals but manage to fall into each other's carelessness and frivolity. Abbi works at a gym and wants to be a successful illustrator. Ilana, on the other hand, shares a deep connection with marijuana and will do anything possible to avoid work. In their pursuit of individual goals, the iconic pair adds a dash of comedy to mundane events, along with a welcoming shock factor. Ending with season 5, which is to be released in January 2019, you have plenty of time to laugh over their charades in the past seasons.
Read More: Shows Like 'Friends'
9. Orange is the New Black (2013 – Present)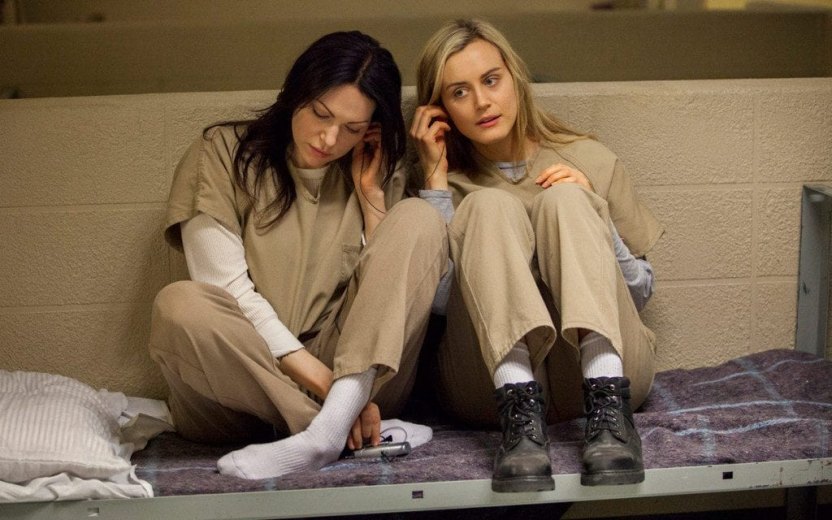 The series follows 30-year-old Piper Chapman, who is convicted of a decade-old crime of sending drug money to her girlfriend, Alex. The show begins in present day, where Piper leads the life of a law-abiding citizen in New York and is suddenly sentenced to 15 months of prison. The unexpected encroachment wreaks havoc in her life and affects her relationship with those in it. 'Orange is the New Black' shows you how life changing prison can really be and it does so by exposing the struggles of the prisoners. Episodes often feature flashbacks of the lives of her fellow inmates and the nature of the crimes committed. Most importantly, the directors have brought to light the injustices of the American criminal justice system. A combination of black humor and drama, the show is definitely worth a watch and currently has 6 seasons, all of which you can find on Netflix.
8. American Horror Story: Coven (2013-2014)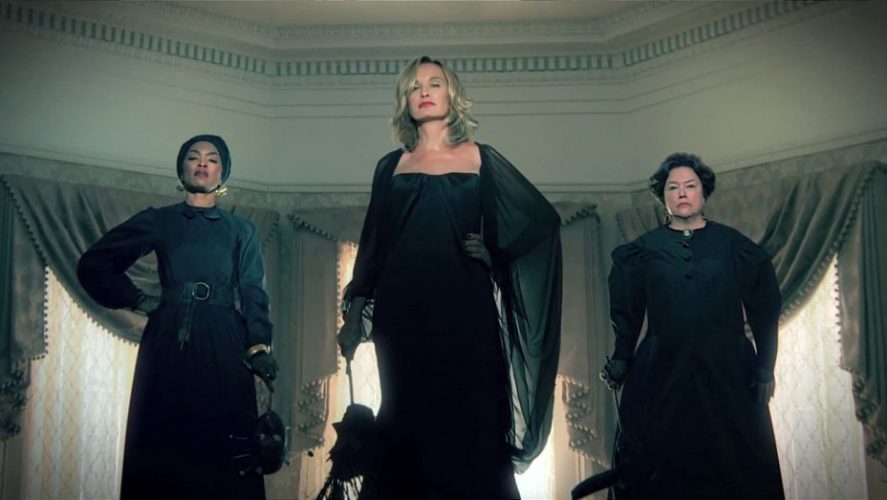 For those of you who love horror as much as I do, 'American Horror Story' is the show to binge. This series has 8 seasons so far and each follows a non-linear narrative. 'Coven' is 3rd in line, and it follows the life of a young witch named Zoe Benson. After discovering her dark powers, Zoe is sent to Miss Robichaux's Academy – a coven of Salem Witches in New Orleans. Upon her arrival, she encounters a group of girls, all with diverse powers which they use to their benefit. Despite their varied backgrounds, these girls come together to fight for the survival of the last of their kind. 'Coven' brings out the dark and fearless within you!
Read More: Shows Like 'Rick and Morty'
7. Cable Girls (2017 – Present)
If you're in the mood for something foreign, the Spanish show, 'Cable Girls' is a must-watch. The story is narrated by the protagonist, Alba Romero, who hides her identity and later changes her name to Lidia Aguilar. 'Cable Girls' features four versatile women who work as telephone operators in 1928 Madrid. Their work represents progress and bridges the inequality between men and women. The characters end up forming a tight bond and help each other navigate through various aspects of life including, love, pain, betrayal, abuse and the fight against patriarchy as a whole. Above all, these women struggle with the battle of a female's independence and that is the driving force behind 'Cable Girls'. The show has 3 seasons, all of which are available on Netflix.
6. Jessica Jones (2015 – Present)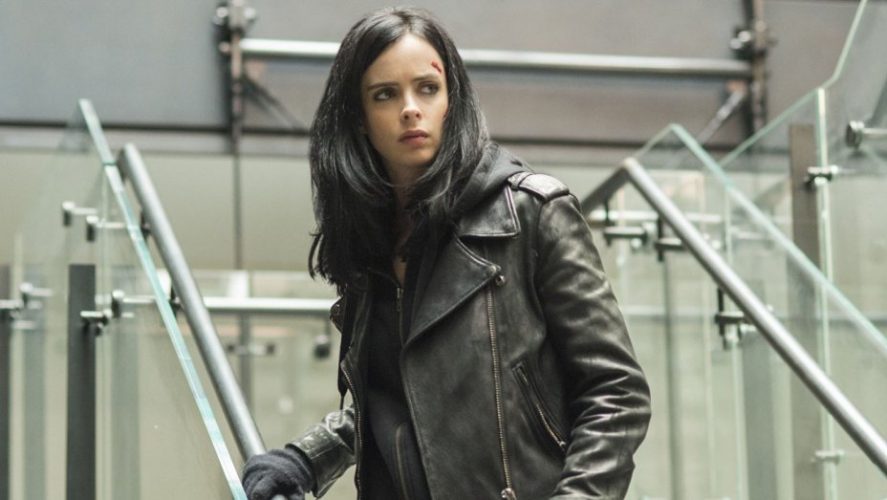 If you're a marvel fan, this one's for you! 'Jessica Jones' is based on a graphic adult novel that follows the life of private investigator, who goes by the same name. Suffering from post-traumatic stress disorder, Jessica puts her life as a super-hero behind and opens up her own detective agency, known as Alias Investigations. Here's where things get interesting—this agency primarily deals with cases involving people with "powers" or special abilities if you will. As the plot progresses, you will find yourself sympathizing with Jessica and her struggles of everyday life. Jessica's character is a bad-ass anti-hero with comic book roots. What else could you want?! The show has two binge-worthy seasons that also be found on Netflix.
Read More: Shows Like 'The Office'
5. The Crown (2016 – Present)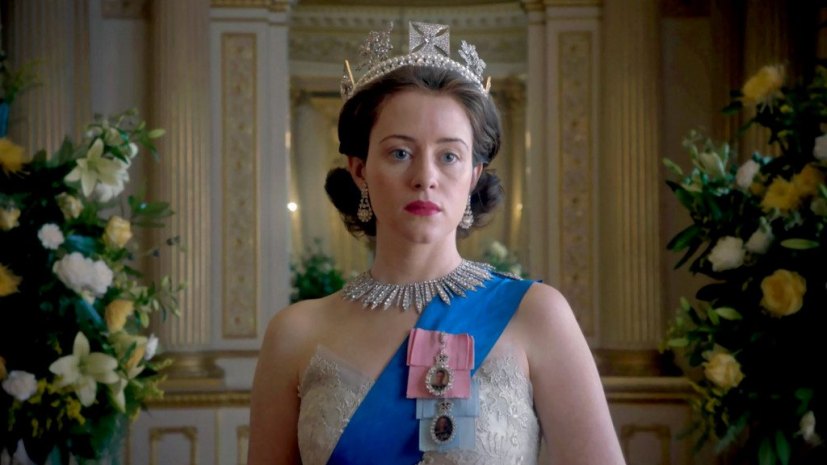 This Netflix drama follows the life of Queen Elizabeth II. It begins with her wedding in 1947 and continues to present day, depicting details of her reign, after the death of her father. As the plot unfolds, romances, political rivals and personal struggles are revealed. It is important to keep in mind that these events shaped the latter half of the 20th century. Above all, 'The Crown' attempts to show us that the Queen is also a human who was born in exceptional circumstances. She had to make difficult choices for what she thought was best for her country. 'The Crown' has a total of 2 seasons that are out on Netflix.
4. Chilling Adventures of Sabrina (2018 – Present)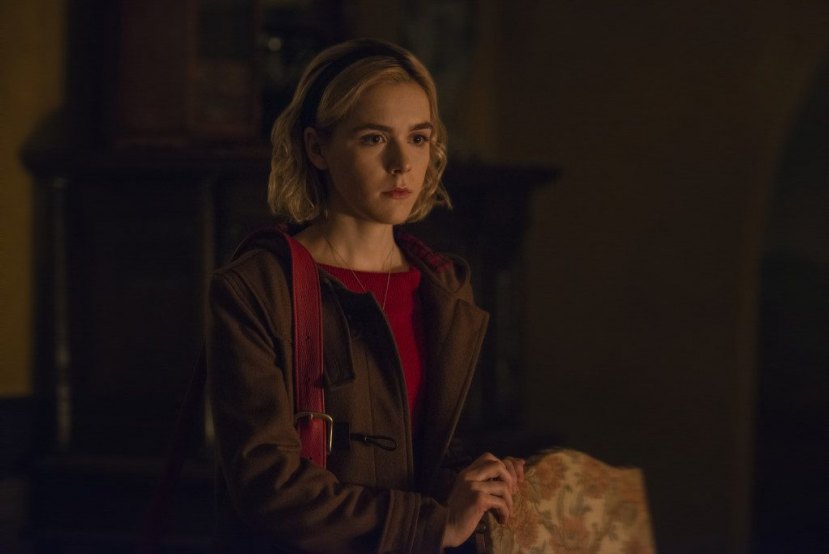 This show is relatively new and was released in October 2018. Despite its recent release, it's already a big hit and I can tell you exactly why. Adapted from the 1996 TV series, 'Sabrina the Teenage Witch', this modern-day version is much darker, and hence a favorite amongst horror fans. It chronicles the life of Sabrina Spellman, who is half-mortal and half-witch. She is pressured by her family to sign her name in the 'Book of the Dead' and worship 'The Dark Lord', or Satan. Unable to strike a balance between the mortal and immortal world, Sabrina must make a decision. What will she choose? Tune in to find out!
Read More: Shows Like 'The Vampire Diaries'
3. Weeds (2005 – 2012)
An oldie but a goodie! The legalization of marijuana in California led to the increasing popularity of shows like 'Narcos' and 'Breaking Bad'. However, 'Weeds' was released way back in 2005, at a time when a show of this nature felt revolutionary. The series follows a suburban LA mother who begins selling marijuana to support her family, following the death of her husband. It goes without saying, over the course of the series, she and her family become increasingly involved in illegal activities, and hilarity ensues. After a few episodes, you can't help rooting for the protagonist who is infused with an abundance of warmth and intelligence. The show has a whopping 8 seasons and can be found on Netflix.
2. Mad Men (2007 – 2015)
If you're an Allison Brie fan, 'Mad Men' is another viable option that will have you hooked. 'Mad Men' is a 1960 period drama about one of New York's most prestigious advertising agencies. The show features Jon Hamm as the enigmatic but talented ad executive, Don Draper, and focuses on the personal and professional lives of several characters. Most importantly, it depicts the changing moods and social structures of the United States in the 1960s. This is another show that's been around for a while and has a total of 7 seasons. If you find yourself bored and listless, Mad Men's your answer!
1. The Marvelous Mrs. Maisel (2017 – Present)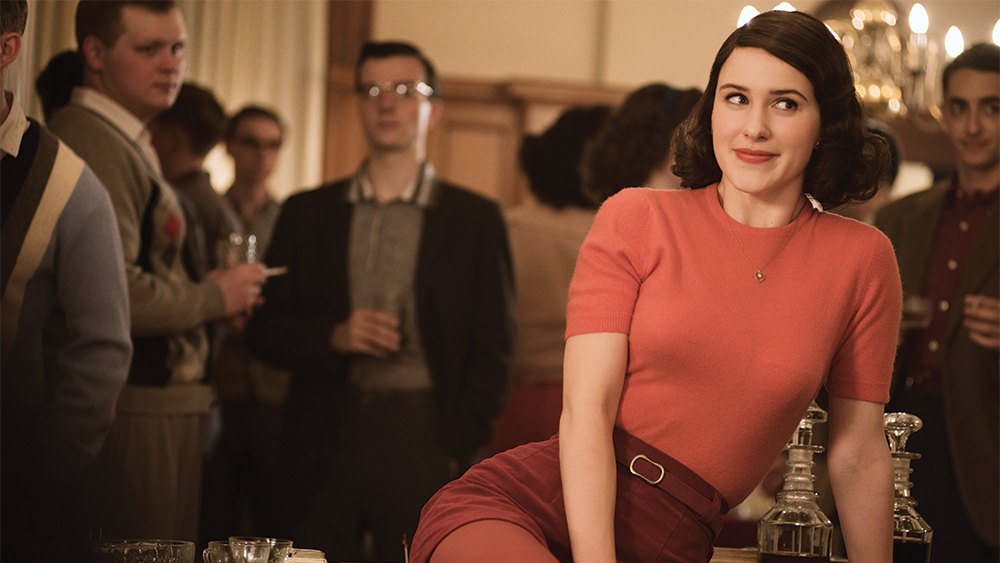 Featuring Miriam Maisel in the lead role, this show takes you back to the 1950s. Maisel has everything she has ever wanted—a beautiful family and a lovely apartment on New York's Upper West Side. Excitement makes an entrance into her idyllic life when she discovers a hidden talent—stand-up comedy. This changes her life as she begins her adventures as a comedian, journeying from her comfortable home of Upper West Side to nightclubs and restaurants of Greenwich Village. Ultimately, her dream lands her a spot on the tonight show. This is a quirky energetic show that vows to keep you involved. You can find this series on Amazon Prime Video.
Read More: Shows Like 'Suits'