Last year in July, FX made the announcement that they are producing a series on the legendary duo — choreographer Bob Fosse and dancer/actress Gwen Verdon. After months of wait, FX has finally dropped the trailer (watch below) of the eight-episode show 'Fosse/Verdon' starring Academy Award winner Sam Rockwell and Michelle Williams, who play the two titular parts. The series is set to premiere on Tuesday, April 9, 2019, on 10/9c. The trailer looks pretty promising with Rockwell and Williams stealing the show with their sizzling chemistry and suave moves on the stage. Author Sam Wasson's book Fosse has been taken as the premise for the series.
Rockwell was most recently seen in the Dick Cheney movie 'Vice' where he played former US President George Bush. He earned an Academy Award nomination for the role. He won an Academy Award last year for his performance in 'Three Billboards Outside Ebbing, Missouri'. Rockwell has starred in other successful films like 'The Hitchhiker's Guide to the Galaxy' (2005), 'Moon' (2009), and 'Seven Psychopaths' (2012). Fosse' life is one filled with drama, the highs and lows of success, and his personal demons which will all rest in the able hands of Rockwell in the eight-part series.
Michelle Williams, on the other hand, was last seen in Venom (2018) in the role of Anne Weying. She is a four-time Oscar nominated actress with films such as 'My Week with Marilyn' (2011), Shutter Island (2010) and Manchester By the Sea (2016) to her credit. Williams has also acted in Broadway musicals, most recently in 2014 remake of Cabaret. It will be interesting to see how she takes on the challenging role of Gwen Verdon.
Besides the two leads, Norbert Leo Butz plays the role of famed playwright and screenwriter Paddy Chayefsky, screenwriter of influential movies like 'Network' (1976), 'Altered States' (1980), and 'The Hospital' (1971). Aya Cash plays Joan Simmons of 'The Big Country' (1958), and 'Spartacus' (1960) fame. Nate Corddry dons the role of Neil Simon (of 'Barefoot in The Park' fame). Evan Handler is cast as Hal Prince and Margaret Qualley as Ann Reinking.
Who are Fosse and Verdon?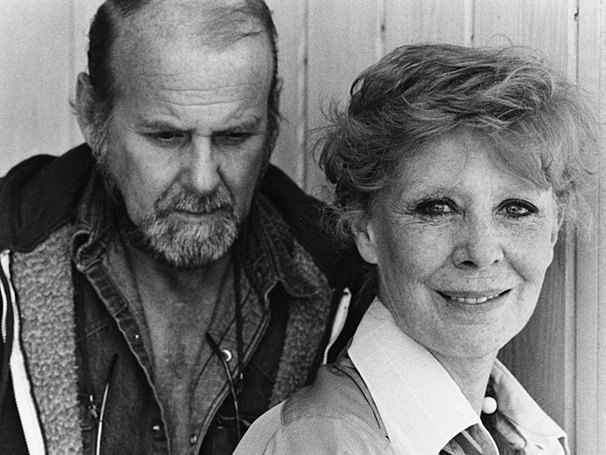 Anyone who is familiar with the world of Broadway musicals will know the influential couple of Fosse/Verdon, who have won numerous Tony Awards for their theatrical performances from 1955 onwards. Verdon received her first Tony for Best Actress in the first musical they worked on together, 'Damn Yankees' (1955). Fosse achieved success as a choreographer and director of stage and screen musicals and went on to win Tony and Academy Awards for his work. The show, 'Fosse/Verdon', is set to shed light on the backlash of success and prominence in their personal lives which led to their eventual separation in 1971. Though they separated, the duo never let their personal matters affect their professional lives and carried on working in other successful plays like 'Chicago' (1975), 'Dancin" (1978) and 'All that Jazz' (1979).
Read More: Upcoming Movies Based on True Stories