With Vatsal Neelakantan at the helm, Netflix's 'Friday Night Plan' is a fun Indian coming-of-age comedy movie that follows the misadventures of two teenage brothers who attend a party in the absence of their mother. Sid (Babil Khan) is an introvert suddenly thrown into the limelight after helping his school win a football match. Consequently, his crush invites him to one of the hottest parties, and much to his annoyance, his younger brother, Adi (Amrith Jayan), decides to tag along.
While the night starts just right, things soon get wilder and spiral out of control. This forces the siblings to put aside their differences and work together to make things right before their mother returns from her work trip. Given the movie's thrilling premise and Adi and Sid's shenanigans that land them in trouble, you must be eager to know how the night turns out for them. In that case, here is everything you need to know about the ending of 'Friday Night Plan!' SPOILERS AHEAD.
Friday Night Plan Plot Synopsis
Sid and Adi Menon are two teenage brothers who live with their mother in Mumbai, India. Sid is the quintessential older sibling who always acts responsible and prefers the company of his books over others his age. On the other hand, Adi is his mischievous younger brother who likes leading a carefree life and doesn't follow the rules. Despite being a part of the school's football team, Sid is always made to sit out of matches due to his poor skills. Nevertheless, Adi insists on attending one of his matches, and luckily, that very day, he is asked to replace a teammate during a crucial phase of the match.
Quite unexpectedly, Sid scores the winning goal and is catapulted to sudden fame for bringing victory to his school. Yet, he remains aloof from his classmates and turns down an invitation to Friday Night Plan — one of the most happening parties of the year. While Adi constantly nags Sid to accept the invite and attend, he refuses to budge. Meanwhile, it is revealed that despite being a deserving student, he is deliberately delaying his college applications.
The very day of the party, Sid and Adi's mother goes out of town for an overnight work trip and explicitly tells them not to take the car out. Thanks to Sid's crush, Natasha, he eventually decides to go to the party and agrees to bring the car to impress her. Given his social awkwardness, he takes Adi's help in learning how to act and dress up at such events in return for reluctantly allowing him to tag along. The brothers meet up with Sid's football teammates at a restaurant and have a good time, which ends abruptly when rival school kids elaborately prank them with water sprinklers.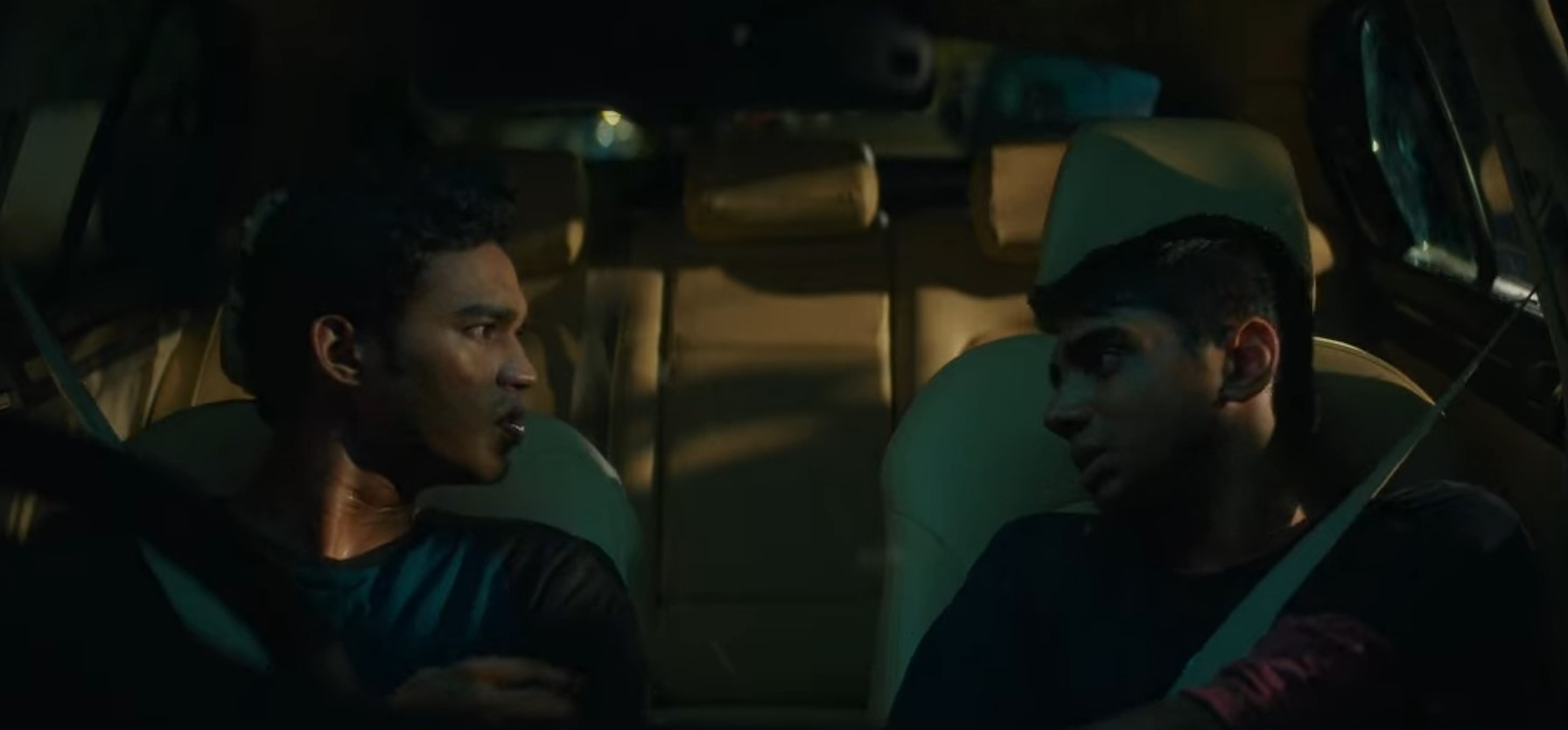 Adi suggests a risky yet hilarious plan to teach them a lesson, which everyone accepts, much to Sid's discomfort. Nonetheless, the boys follow the rival kids in his car and pelt them with eggs to get back at them. However, things go awry when Adi accidentally throws an egg at a policeman named SI Pingale, and all their friends run away immediately, forcing them to abandon the car and run. Sid somehow steers his brother away from trouble, and they end up at Natasha's house for the party, but he refuses to go in and chooses to return for the car.
Later, Sid returns to the party and has a massive argument with Adi. Accusing the latter of being irresponsible, he criticizes him for landing them in trouble and forces him to call their mother to confess. Instead, Adi pretends to call her and makes Sid believe that she has accepted the mess they made and that she will come and help them the next day. Yet, he also blames his older sibling for being too uptight and closed off after their father's death and reveals that he knows about his college applications.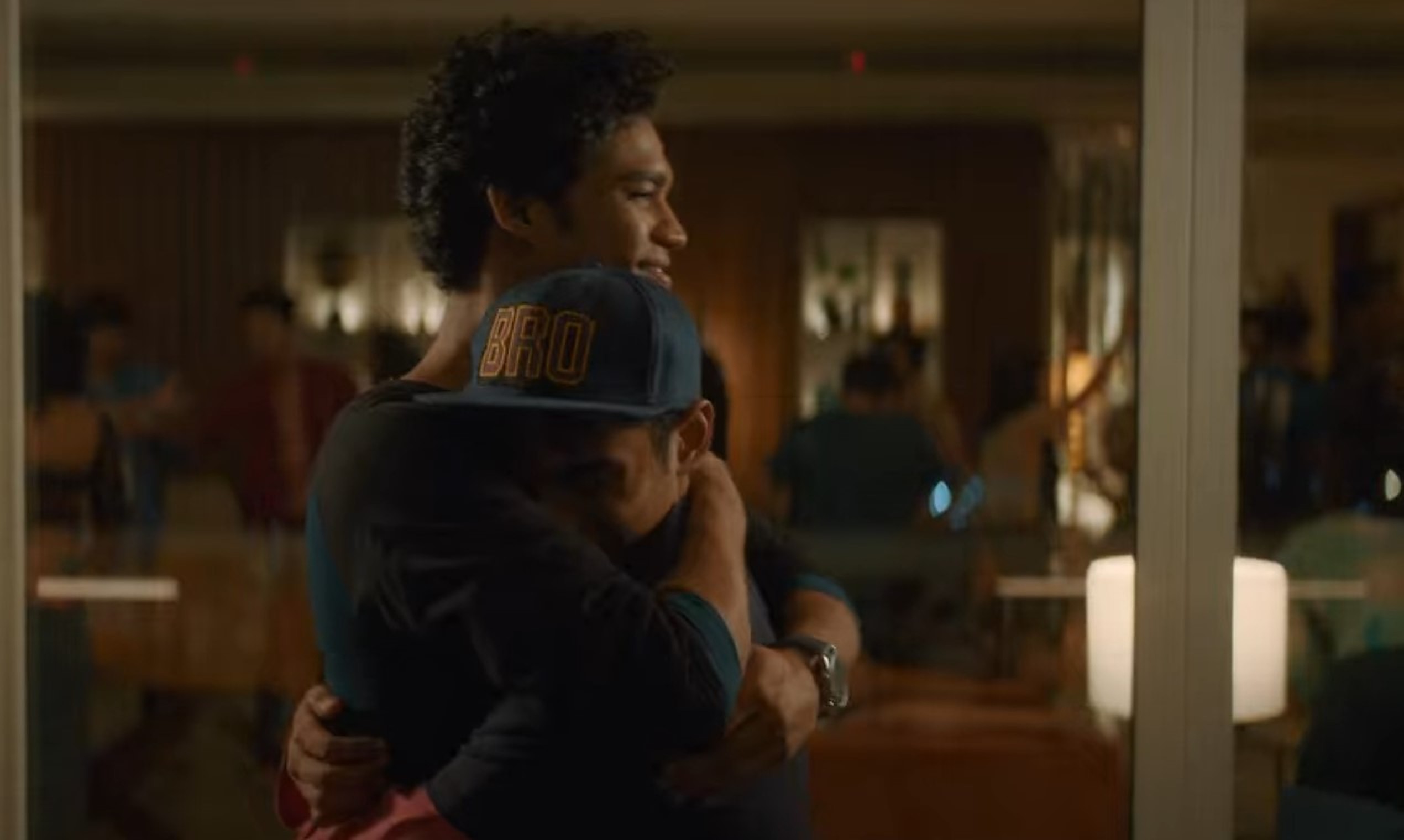 Following their argument, the brothers mingle with their peers, and Sid realizes he has been too harsh on Adi after a poignant conversation with Natasha's sister, Nitya. In the meantime, Adi starts feeling guilty for his frivolousness and calls his mother to check on her, realizing how much she loves them. As a result, both siblings end up apologizing to each other and reconciling, gradually having a fun time together and planning how to retrieve the car. Sid and Adi have a newfound mutual respect the following day, much to their mother's joy.
Friday Night Plan Ending: Do Sid and Adi Get Back Their Car?
When Adi accidentally pelts SI Pingale with an egg, he notices them trying to escape the scene in their car. As he follows them in his police car, Sid tries to mislead him for a while but eventually is cornered. Thus, Adi suggests they leave the car there and go to the party, and reluctantly, the former is forced to comply. Afterward, Sid returns to take the car but realizes that the police have towed away their car. Worried, he calls Adi for help, but his calm attitude leads them to argue when Sid goes to Natasha's house.
On the other hand, SI Pingale is livid and intent on catching the juvenile miscreants who attacked him, and soon, he finds Sid's driving license details in the police database. When Adi calls his mother, she senses something is amiss from his unusual behavior and declares she is returning immediately within the next few hours. Once he and Sid reconcile, he shares the same with him and confesses that he had lied about calling her earlier during their argument. Panicking, both siblings decide to put their differences aside and get back their car.
Sid and Adi go down to the police station, and the former confesses everything honestly to SI Pingale, apologizing profusely for the trouble they have caused him. However, he misunderstands the latter's words and is about to make the blunder of offering him a bribe when Adi intervenes and smartly saves him by convincing SI Pingale with his conversational skills. Eventually, the cop relents, seeing their harmless intentions, letting them off on a warning and allowing them to take the car home. Proud of how his younger brother managed the situation, Sid appreciates him and lets him drive the car. Soon, they arrive home just as their mother is about to return.
Does Sid Ask Natasha to the Prom?
Sid has always had a crush on Natasha, the most popular girl in school. Besides, he admires a poem she recites in class and believes they are similar, yet he cannot gather the courage to approach her. Instead, he befriends her sister, Nitya, who seems to have more in common with him. Things change when Sid scores the winning goal in the football match, and to his surprise, Natasha personally approaches and invites him to Friday Night Plan. Not only does he agree to attend the party and bring his car, but he even plans to ask her for the senior prom.
That evening, Adi acts as the perfect wingman and praises his brother in front of Natasha at the party, deeply impressing her. Following Sid's argument with his sibling, he bumps into Nitya and connects with her, who wisely explains the importance of siblings and makes him see sense. Later, he has fun with Natasha, who takes him aside and confesses that she feels attracted to him. Sid is overjoyed at finally having her attention and shares how he loved the poem she recited in class earlier.
To Sid's dismay, Natasha reveals that those are not her thoughts, as it was Nitya who wrote the poem. As she tries to kiss him, he stops her after realizing that he was just attracted to the idea of her he created in his mind and that, in reality, they are poles apart. Once Sid politely turns Natasha down and explains everything to her, they decide to remain friends. On top of it, he realizes he has started liking someone else.
Just before leaving with Adi, Sid gathers all his courage and speaks to Nitya, confessing that he scored the football by fluke and doesn't wish to succumb to his fears anymore. He bravely tells her he likes her and asks her to go to the prom with him, and she happily accepts. Hence, even though Sid attended the party just to ask Natasha to the prom, he lets go of his crush and ends up asking Nitya instead.
Read More: Is Netflix's Friday Night Plan Based on a True Story?