If you are a fan of games like 'Choices', where you are required to make critical decisions in critical situations that affect the overall gameplay and the storyline of the game, then you have come to the right place. 'Choices' is a massively popular light sim RPG visual novel that allows its players to create their own storyline by making different choices, which change the ending of the game. As you can gather, these games tend to have a lot of endings due to the 'choice-making' mechanics, and this introduces a lot of 'rogue-like' elements in to the gameplay. So, if you like making choices and are looking for games that play similar to 'Choices', then we have some interesting choices for you; but you need to make your choices count, since all choices have consequences! Here is the list of video games similar to 'Choices' that are our recommendations. You can play these games like 'Choices' on PS4, Xbox One, Xbox 360, PC, iPhone, Android, mac or even online.
13. High School Mystery
'High School Mystery' is a text-based visual novel with basic RPG elements. The game sets you in the footsteps of a teenager who has recently joined one of the top high schools in the state. She begins her classes but starts to realize that there are mysterious things going on in the school. Now, she makes it a point to get down to the bottom of the mystery and figure out exactly what's going on.
During her investigation, she is joined by her new friends and classmates Keith and Tobias. Keith is an athletic guy who is a part of the school sports team, good looking and very popular among the ladies. Tobias is a nerd who is extremely knowledgeable and takes education very seriously and as a result, is one of the top students in the school. Both of them must use their skills in order to investigate the events and get to the bottom of it while you are presented with critical choices in dire situations. Every choice you make affects the overall gameplay and the ending of the game, much like 'Choices'. This will also affect your love life as you find yourself in need of a partner for prom night, but who will you choose?
12. Descendants (2015)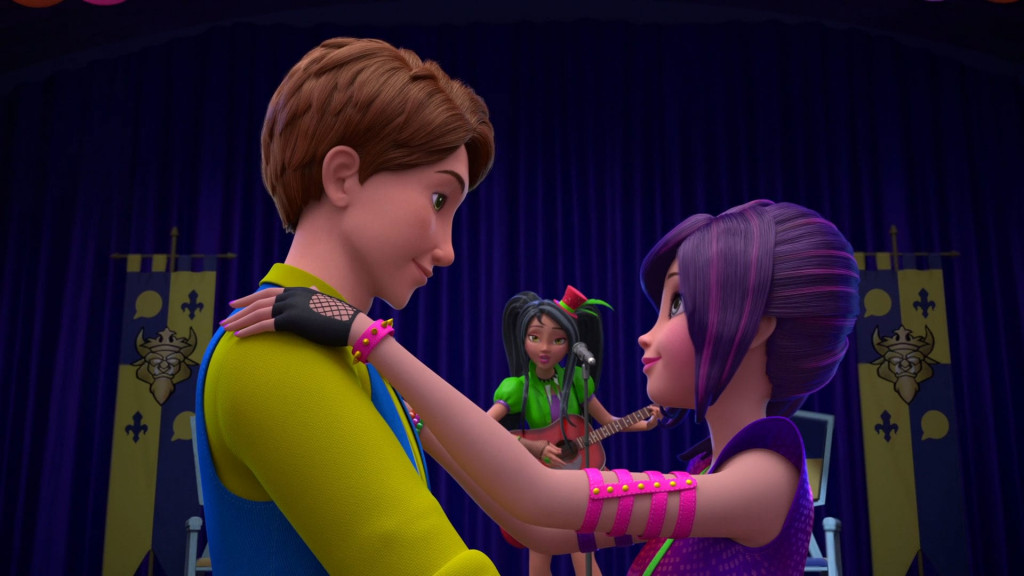 'Descendants' is a fun little RPG developed by Disney for the android and iOS devises that is based on the Disney original movie 'Descendants' and its sister TV show 'Descendants: Wicked World' and was released in the year 2015. The game allows you to relive the world of 'Descendants' through a visual novel type adventure where you are required to interact with the various characters of the franchise and build friendships. To achieve this, you must regular communicate with these characters and maintain the required amount of relationship with them. The game also contains light RPG elements where you can customize your avatar according to your wishes. There are various outfits in the game to choose from, which will have an overall effect on the avatar's attributes and you can further increase the friendship levels of the characters. You are presented with choices in between gameplay, very similar to the 'Choices' series and this affects the storyline of the game.
11. LongStory (2017)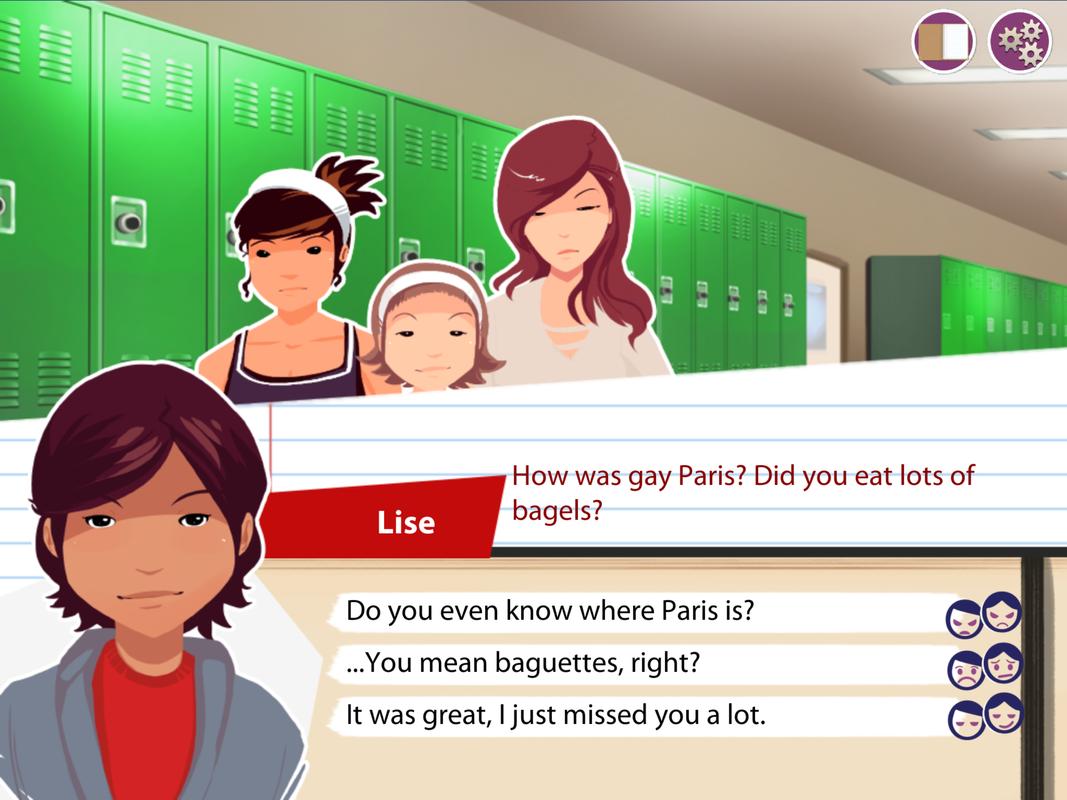 'LongStory' is a light sim RPG developed and published by Bloom Media Digital in the year 2017. The game allows you to relive your high school years but promises to make it a much more fun experience this time around, minus the awkwardness. Now we are all game for that! Who doesn't want to relive their high school days with all the fun and frolic in the atmosphere, intense conversations with your crushes, a light night-out with your friends and a whole lot of frustration at not being able to decide your future? It's a mad world out there and these are the prime years of your life, so make it count.
You arrive at school on the first day and find out that the person who used your locker previously has mysteriously disappeared. You feel intrigued and want to find out more and as you do, you get to meet a lot of new people and some them are your potential love interests. Whether you want to pursue the mystery or enjoy life as a popular kid is completely up to you and the various choices you make within the game will cement your decision.
10. Frozen Essence (2010)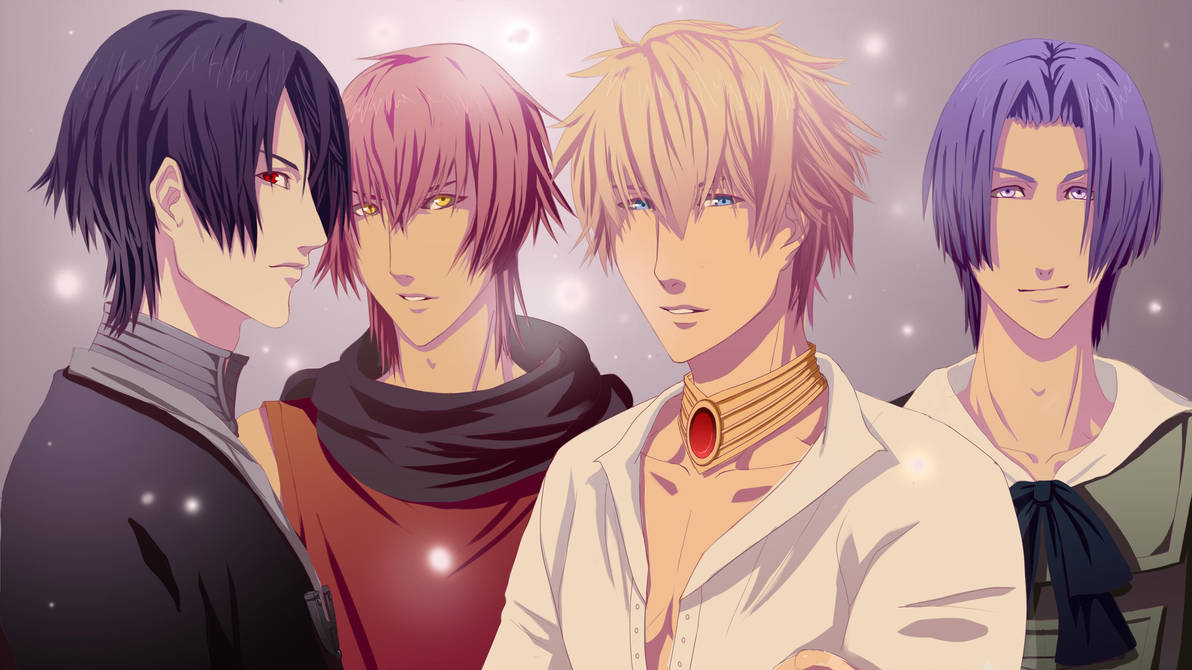 'Frozen Essence' is an otome visual novel developed by the guys at Unbroken Hours in their spare time. It is completely free to play and you can download the whole game from their official website. A simple google will take you to their homepage which contains all the details of the project. It has been praised by audiences for its fantasy driven storyline and the implementation of interesting choices that affect overall gameplay and the ending of the game. There are various endings that can take place depending on the choices you make during the game at critical moments and this makes it somewhat of a rogue-like experience.
The whole game takes about two hours to complete, at which point you can play through the game again and attempt to get a different ending. The story is set in an alternate plane where everything and all living beings are balanced by equal essence but Mira has managed to break free of her unsealed prison and now she must travel through the realm and survive with the help of her trusty bodyguards. Whether she finds love or death at the end is a decision that is left up to you so make your choices count.
9. Love and Order (2011)
We have heard that everything's fair in the game of love and war but that saying does not hold true in the court of law. When Dana Larose joins as a secretary at the Crown Attorney's office, she has little clue of what she is signing up for. The office is ridiculously understaffed and there are a bunch of cases pending that require immediate attention. In addition, she is certain that the law firm is hiding a secret but she is not entirely sure what. As a result of understaffing, you are burdened with all kinds of cases and you must decide which ones to tackle at first and this will create an impression on the one who assigned the task.
You also have the option to work overtime and earn extra money and please other people in the office, but make sure you don't stress yourself out. There are choices that you are presented with which makes an overall impact on the gameplay and the storyline of the game. If you happen to overwork at office, you will not have time for your romantic interests and you will be alone and miserable. However, if you choose to pursue your romantic interests, you will not be able to make enough money and please the guys at office. A proper balance between work and personal life is the aim of the game but this is easier said than done.
8. Lovestruck (2017)
'Lovestruck' contains pretty in depth RPG mechanics for a game that plays like a visual novel and we highly recommend this game to people who are looking for a game like 'Choices' but heavily set around romantic relationships. There are over 150 characters for you to find, explore and maintain relationships with, making this one of the most diverse and polished romantic visual novels out there. There are other elements to the story though such as politics and culture but the main theme of the game is to maintain relationships with your romantic interests.
This game is not ashamed of the fact that it portrays clichéd teenage daydream mechanics but instead, takes these amateurish models and reinvents them in a proper manner, the way they always should have been. 'Lovestruck' is not a game that you should dub as just another teenage title as the game is so much more than that. It contains just the right amount of humor, suspense, intrigue and profanity; a balance that all other CGs inadvertently miss. If you liked the gameplay style of 'Choices', you are bound to fall in love with 'Lovestruck'.
7. Moments (2017)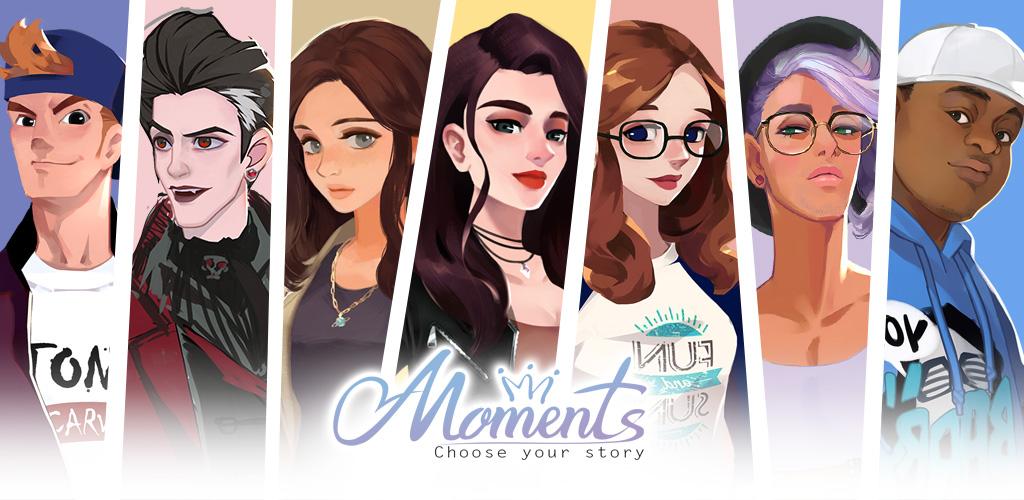 'Moments' is a game that plays very similar to the 'Choices' series. The main aim of the game is to socialize with your peers and find the love of your life. There are various activities that you can take part in, which allows you to meet new and interesting characters that helps you diversify your choices. Just like 'Choices', you need to take decisions in critical moments that will affect the overall gameplay and storyline of the game. When we talk of a storyline here, we're talking about an adventure that's entirely crafted by you through the choices and decisions you make and these will differ with every playthrough of the game you complete. As a result, there is no definitive ending to the game, making it an extremely 'rogue-like' experience.
6. Episode: Choose Your Story (2014)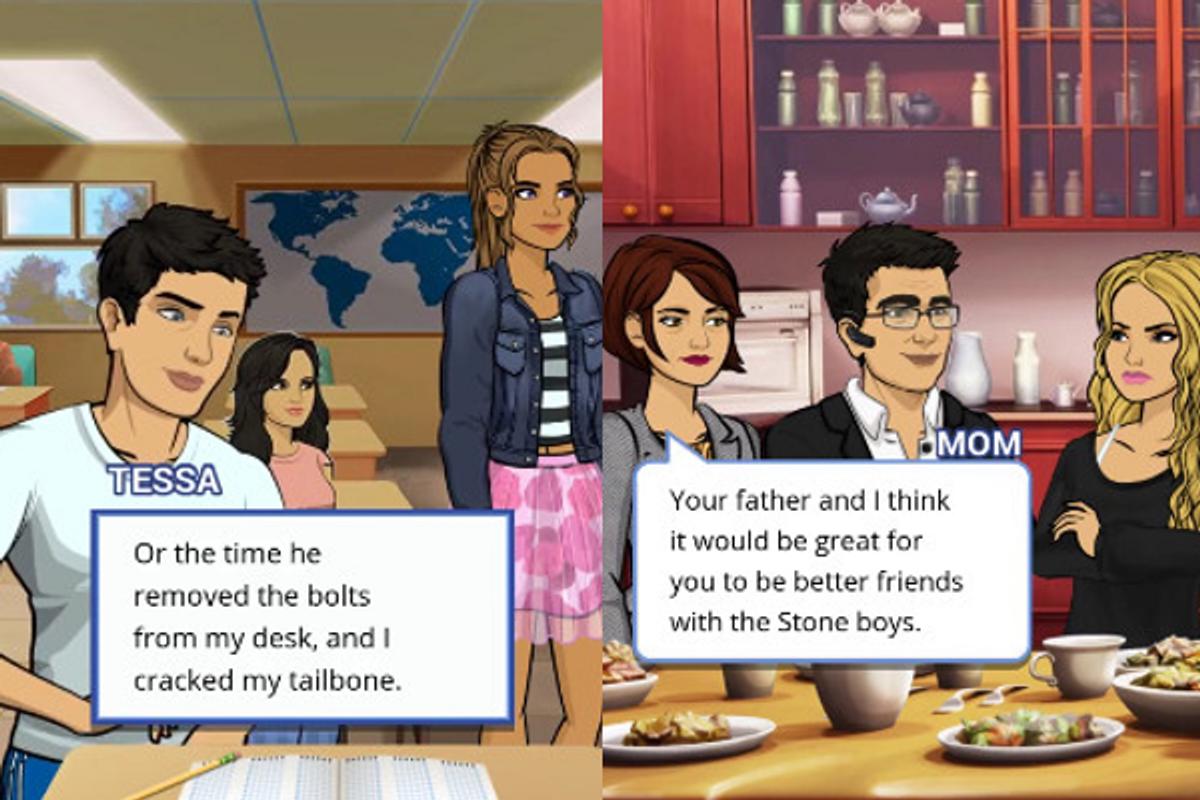 If you have played 'Choices', then you probably heard about 'Episode', a game that is extremely similar to 'Choices'. In fact, the next few entries in this list will probably be known to you as they are all popular games and the CG fanbase is quite well knit. Still, if you haven't played through the next few titles, and you are a CG fan, then you should try out each and every one of them. With that being said, let's talk a little about 'Episode', a light sim RPG game published by Episode Interactive for the android and iOS devices. The game has received praise from its critics due to its fun and intriguing storyline that manages to keep you hooked for hours. I personally have spent over 20+ hours in the game figuring out all the possibilities and the different endings to the game. Similar to other CGs, the choices you make in-game have a profound effect on the overall storyline and also affect your avatar's relationship with other characters in the game.
5. Chapters: Interactive Stories (2017)
'Chapters' is another light sim RPG that is available on your mobile devices. The game was developed by Crazy Maple Studio and published for android and iOS devices in the year 2017. It contains a range of stories that are written and developed by players of the game and you, too, will have the option to write, create and publish your own story in the game. We do admit that some of the stories developed by the players really do not meet the mark but if you are able to wade through the junk in the game, there are quite a few hidden gems. There is a bustling reddit community on the game and there you can find the best stories that have been created for the game.
Read More: Games Like Monster Hunter
4. Lady Popular (2009)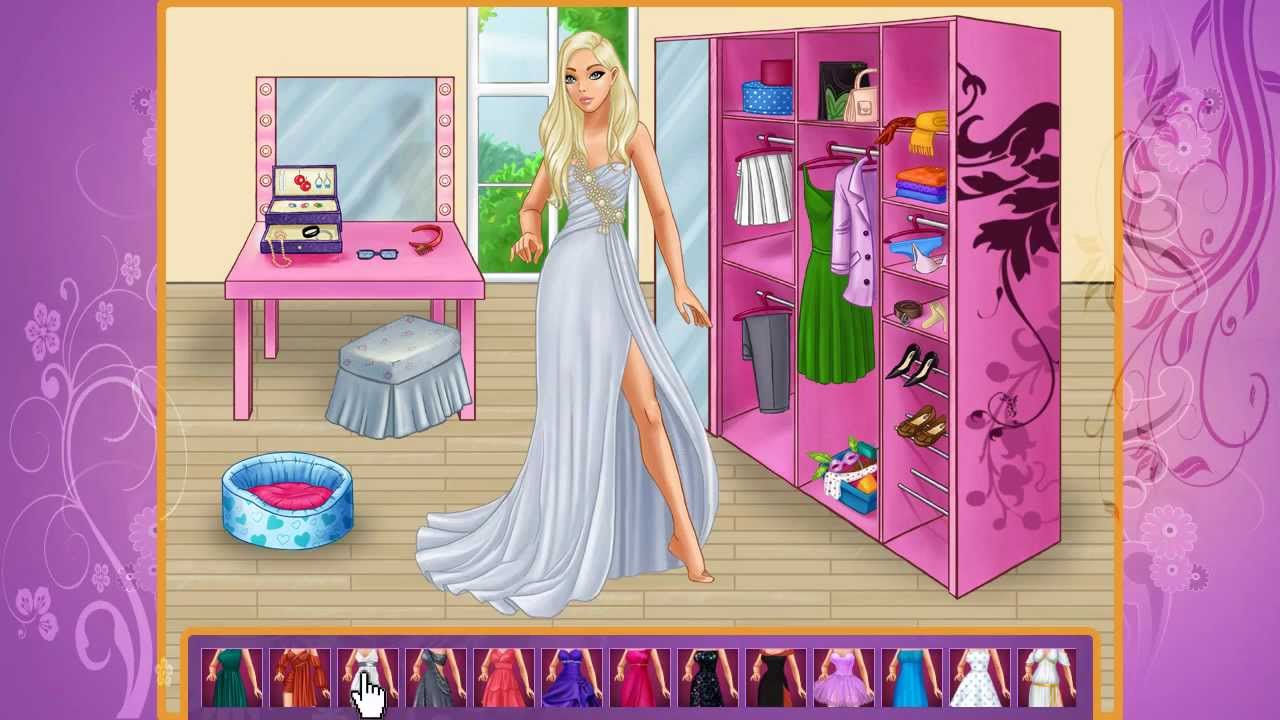 'Lady Popular' is an online browser-based RPG CG light sim video game developed by XS Software and released in the year 2009. The game is primarily targeted towards teenage female audience and allows its players to create a female character online and customize her various features. You are then allowed to roam all over the game world and foster relationships with your romantic interests while earning money to improve your social status. The game has been highly popular among teenagers and is still one of the best online dating sims that you can play.
Read More: Games Like Firewatch
3. City of Love: Paris (2017)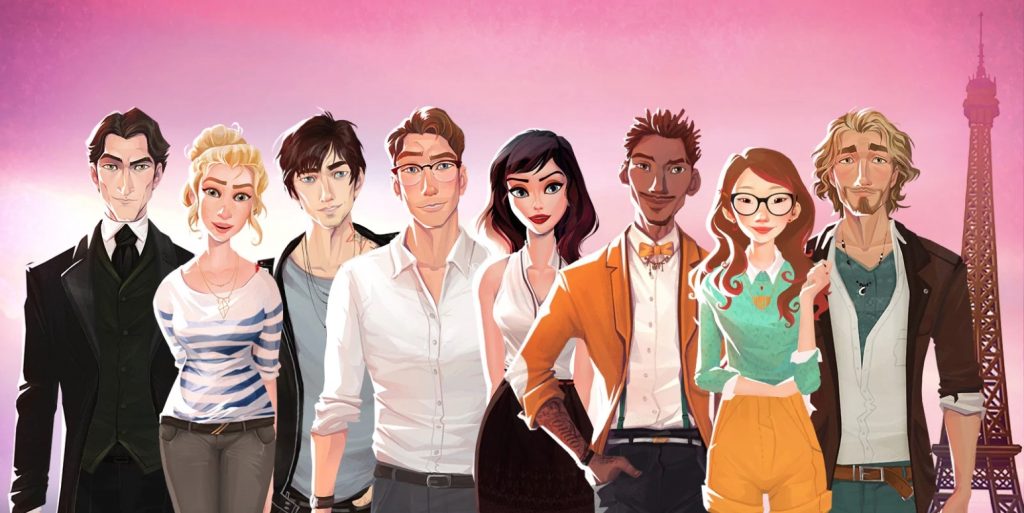 'City of Love: Paris' is Ubisoft's own take on the CG RPG genre and puts you in the shoes of a woman who has recently shifted to the city of Paris. You are now required to build relationships with other characters in the game while making important decisions that will affect the overall story of the game. It plays very similar to other CGs and fans of the 'Choices' series will find a lot in common between the two games. Your choices affect the storyline of the game as well and depending on it, an ending will be generated. You can expect a lot of polished mechanics since this is a Ubisoft release, even though a light mobile one.
2. The Flower Shop: Winter in Fairbrook (2011)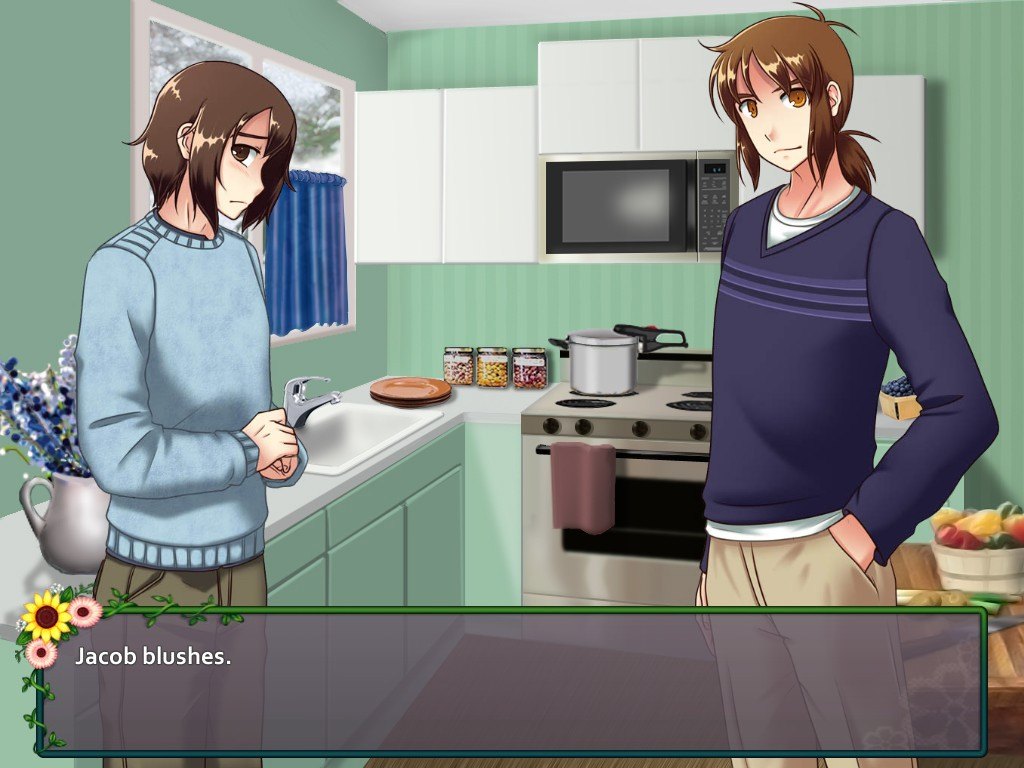 'The Flower Shop' is an interesting mashup of dating sims and farming sims. You play as Natalie, who has taken up a job at a flower shop abroad after having performed miserable in her first semester at college. Now you must make the most out of the situation by growing and selling flowers and getting to know the community. Interesting characters await your approach so don't miss this sequel to the original 'The Flower Shop' game if you are a fan of games like 'Choices'.
Read More: Games Like Uncharted
1. Phoenix Wright: Ace Attorney – Dual Destinies (2013)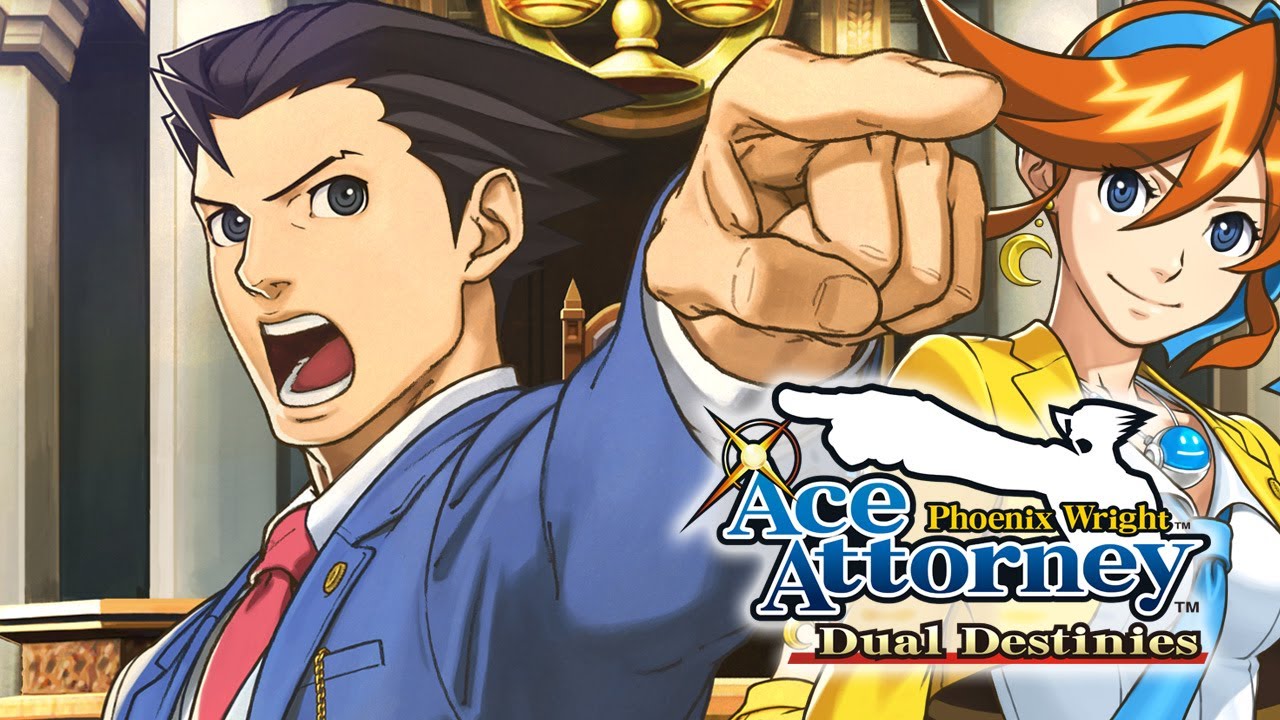 'Ace Attorney' is a game that has been a staple on my mobile phone ever since it was released. I find the series one of the best in terms of storyline and gameplay and hence it finds its way to the top of this list. It is the fifth main entry in the popular 'Ace Attorney' series and picks up from where the previous title ended. 'Ace Attorney' is a light sim RPG CG that plays very similar to 'Choices' but with a more interesting storyline and polished mechanics. It was developed and published by Capcom in the year 2013 and was later ported for the iOS and android devices in the years 2014 and 2017 respectively.
Read More: Games Like Minecraft