First released in the year 1987, 'Final Fantasy' is one of the most successful game series of all time. It has managed to sell more than 140 million units worldwide, making it one of the most commercially successful game series of all time. Final Fantasy Tactics is a recent entry into the series that places characters from the 'Final Fantasy' universe in a turn based strategy format. The game found massive popularity worldwide, surpassing a million downloads in the first month of its release. Today, we are looking at a few other games that are similar in tone and style to 'Final Fantasy Tactics' but also manage to introduce a few new mechanics of their own. Here is the list of video games similar to Final Fantasy Tactics that are our recommendations. You can play these games like 'Final Fantasy Tactics' on PS4, Xbox One, Xbox 360, PC, iPhone, Android, mac or even online.
7. Voidspire Tactics
'Voidspire Tactics' is an indie turn based strategy game that plays very similar to 'Final Fantasy Tactics'. Developed and published by Rad Codex in the year 2015, it features an open world that is procedurally generated. A lot of focus has been put on exploration and also rewards the player for the same. Similar to other turn based tactical strategy games, you are able to choose a class and then progress through the missions, gaining experience and leveling up your character.
However, the choices in the game are varied, with over 4 different races and 18 classes, each having their own distinction and are different in some aspect or the other from other classes. Therefore, it is quite understandable that it contains quite a number of skills in order to make up for the classes. We really lost count of the number of skills each character has, but we are quite sure that the number is over 100. The environment also sometimes come into play and really has unique interactions with the game world that you will quickly find out. We don't want to spoil the experience for you and hence won't speak on this matter anymore, but if you have any simple idea of the elements and how they can impact mortal souls, then you pretty much know what we are talking about. This is one game we highly recommend that you play if you liked playing 'Final Fantasy Tactics', mainly due to its hardcore gameplay and in-depth class customizations. The developer also needs to be commended here, as he has been quite dedicated with his projects and we highly recommend that you check out his other tactical games.
6. Hartacon Tactics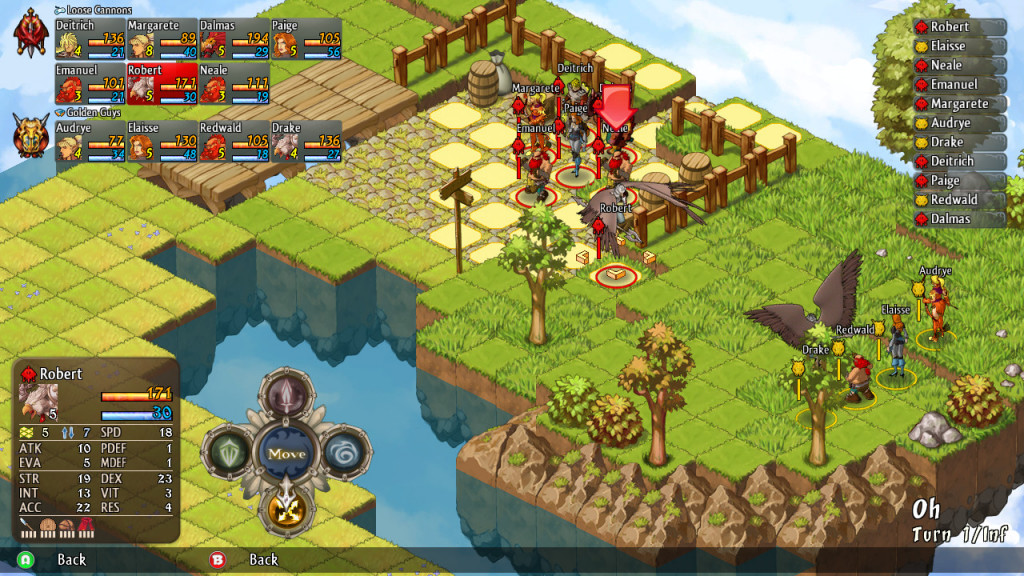 'Hartacon Tactics' is a turn based role playing game developed and published by indie developer Charlie Fleed on the 2nd of January, 2019. The game features hand drawn 2D art and this is something that is always appreciated by the community. Original hand drawn art has a different feel and texture that really enhances the experience of the game. Similar to 'Final Fantasy Tactics', the game features different classes, each with their own skills and abilities. It is up to you to customize and upgrade the skills according to your wishes leading to varied gameplay styles.
There are various weapon types that have their own characteristics and this changes according to the situation you are in. Perhaps you control a class that makes use of axes, which are good to tear down armor and inflict piercing damage but you can use a knife at certain positions in the game in order to deal status effect damage. This adds a lot of variation in the gameplay leading to unique interactions between the characters. In addition, there are magical effects as well which are quite devastating if used in the proper manner. Recruit your members, gather your party, customize their skills but most important of all, dominate your enemies in this old school turn based RPG that fans of 'Final Fantasy Tactics' will definitely be able to relate.
5. Arcadian Atlas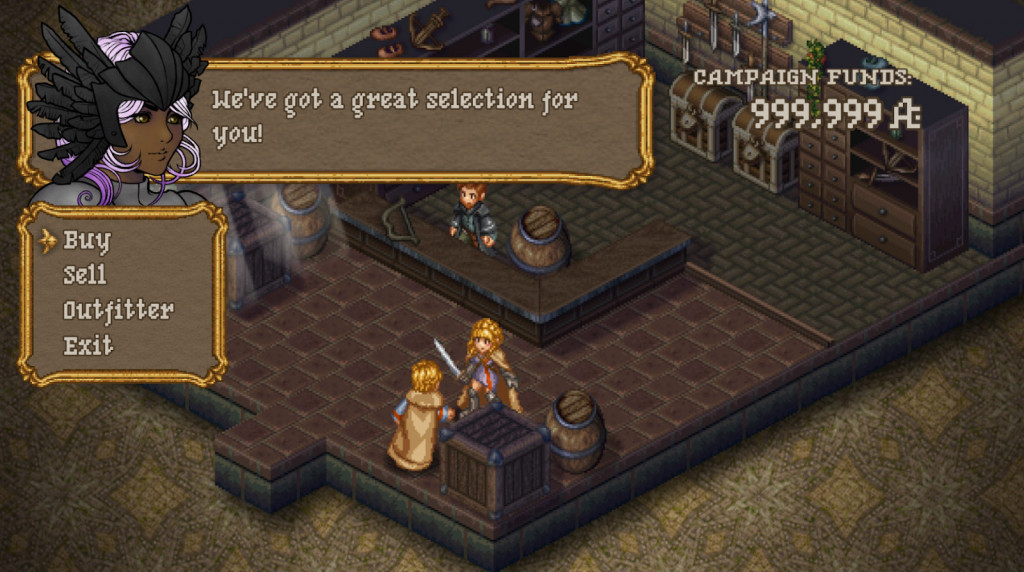 'Arcadian Atlas' is a 2D isometric tactical strategy game developed by Twin Otter Studios and set for release in the recent future. The developers have been releasing steady updates for the game and we have high expectations for it once it comes out. Old school gamers will definitely like this one due to the art style and design. The strategic depth is also quite commendable, as it seems from the early trailers since player positioning and locations play an important aspect. The best thing about this game is the classless gameplay style where you are able to progress all the classes while focusing on a single one. 'Class Evolution' is what they are calling this mechanic and we are really waiting to test it out for ourselves. Another game that comes to mind that has something similar is 'Wayward' and if you have anymore, let us know in the comments below.
The map editor comes with the basic game and it's quite robust so if you feel like designing some levels for yourself, then you can do that as well. The cutscene editor allows the content creators to create videos as well, so we can expect a few gems for the community in addition to the base scenarios. They recently tweeted a new biome in the making that seems to be set in a cold map containing snow. During gameplay, you will be provided with a few choices that can have a devastating impact on the environment, leading to some hilarious moments. There seems to be some roguelike elements to the gameplay as well, but we can't provide any further details till we try it out for ourselves. This is one title that you should definitely look out for if you love playing 'Final Fantasy Tactics'.
4. Sword Legacy: Omen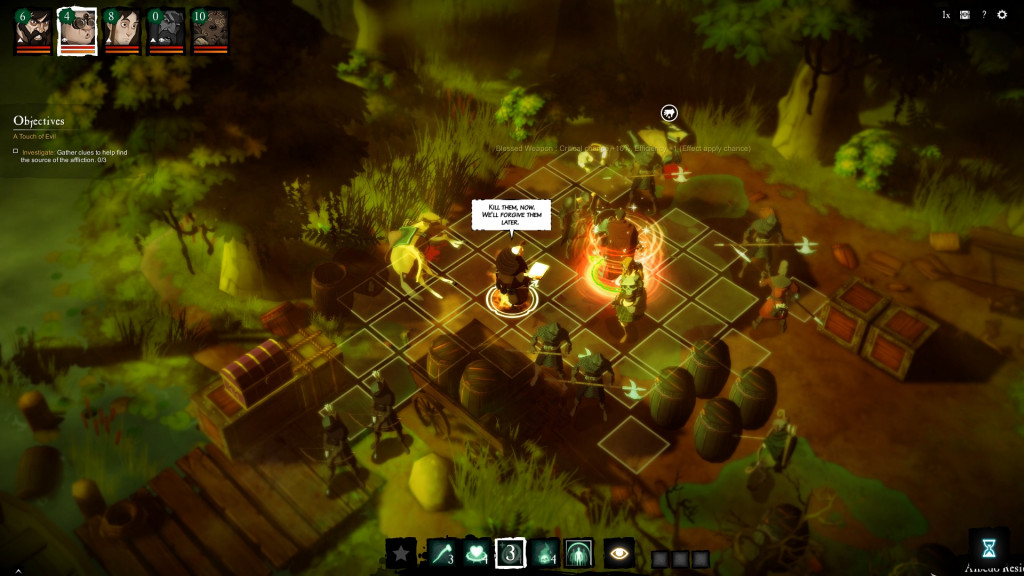 'Sword Legacy: Omen' tells the story of the legendary sword of Arthur. The story has gained so much traction all over the world that it is considered to be a part of pop culture and folklore. The game tells the story of King Artur and how he persevered in his quest with the help of the legendary sword. The king succeeded in taking the sword out of the stone, which gave him inhumane power and strength in return.
Now, coming to the title, 'Sword Legacy: Omen' is a skill based tactical combat game developed by Firecast Studio and published by Team17 Digital Ltd. in the year 2018. It allows you to play as Uther, a re-imagination of Arthur, who travels along with Merlin in search of Excalibur, the legendary sword. It is set in the land of Brittania, a world ravaged by fantasy and deceit. Merlin is an exceptional spell caster, so use the character to its full potential. The combat at the later stages of the game can get quite intense at times, and we loved the strategic depth to the gameplay. It is quite similar to 'Final Fantasy Tactics' and we highly recommend it to its fans. However, tread lightly within the game world, as alliances are not exactly how they are in other games. Trust is something that's hard to come by in the world of 'Sword Legacy: Omen'.
3. Children of Zodiarcs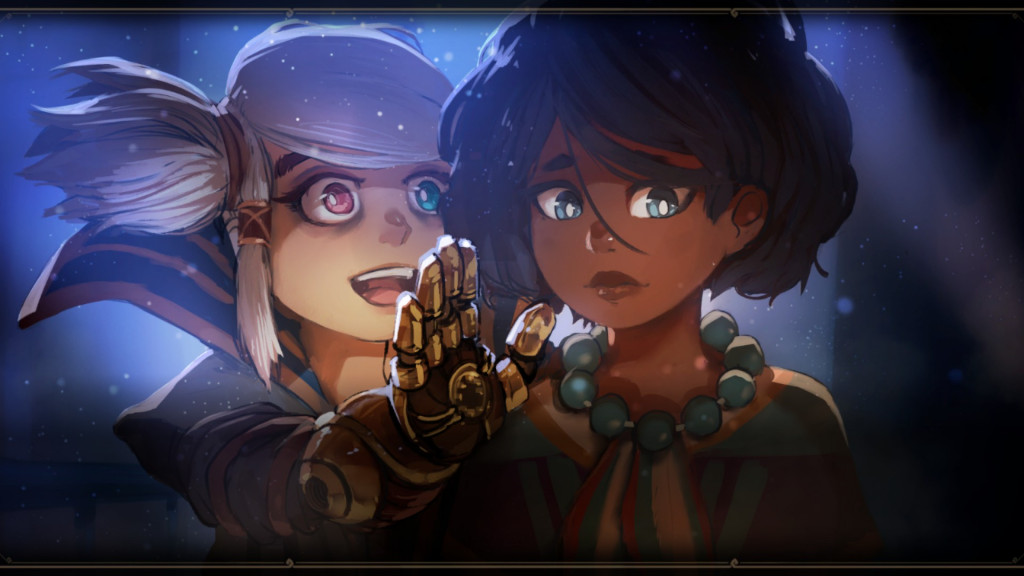 'Children of Zodiarcs' is another turn based strategy game that you can try out if you liked playing through 'Final Fantasy Tactics'. The game is set in the fictional world of Lumus, where society is divided on the basis of power. If you have contacts in the world and are rich, you will have the respect within the society. However, if you lack support from the big names in the region, you will have a hard time even traversing around the game world. You play the character of Nahmi, an outcast trying to make a living in the city. At this point, Nahmi and a group of outcasts come across an ancient relic. They devise an extravagant plan to steal the object from a corrupt official's lair.
However, the path is ridden with difficulties and guards roam at every corner. You will need to use all the wits you have gathered playing such games and use them in order to take down the guards as some of the moments can get quite intense. The combat takes place in a turn based format very similar to 'Final Fantasy Tactics' but uses combat cards that specify the character's action. Therefore, deck building plays an important role in the overall system along with a bit of luck. At times, dead draws can really have a negative effect on the battle. However, once you get the drift, you will be able to tailor your decks appropriately. Dead draws really diminish when you take out the bad cards in your deck or ones that require specific support. This is another game we highly recommend if you liked playing through 'Final Fantasy Tactics'. 'Children of Zodiarcs' was developed by Cardboard Utopia and published in 2017 by Square Enix, the same guys behind 'Final Fantasy Tactics'.
Read More: Games Like Ark
2. Grand Guilds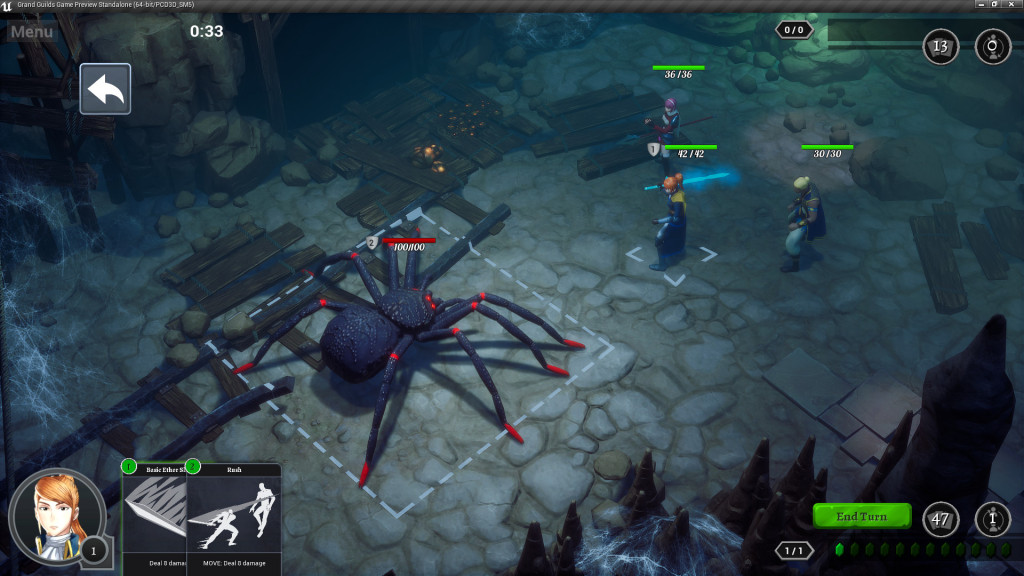 'Grand Guild' is a turn based tactical strategy game developed and published by Drix Studios. It is presently in early access and you are able to try out the game for yourself from their Steam page. A proper release date has not yet been confirmed but it shall be set for sometime in September 2019. The game is mostly story driven with the focus on card management systems. At the start of the game, you can choose a number of characters, each having their own characteristics and abilities. These characters are further divided on the basis of classes with the characters with a similar playstyle being placed together under one group.
Now you need to collect the cards according to the classes, and these cards have specific abilities that accent the characteristics of the heroes. The cards that you collect for a particular class cannot be used in other classes, so it's better to start with one class and then stick with it. Within the game, you are able to talk to other NPCs and complete quests. It takes place in the continent of Irin, where war has broken out and it's up to you to put a stop to it. Travel across the land and tame the various states on unrest while saving the continent from the brink of disaster. Combat takes place in a grid where you control various characters using the cards available to you and taking down your enemies. This is one game we have pretty high hopes for and you should check it out if you like playing stuff like 'Final Fantasy Tactics'.
1. Fell Seal: Arbiters Mark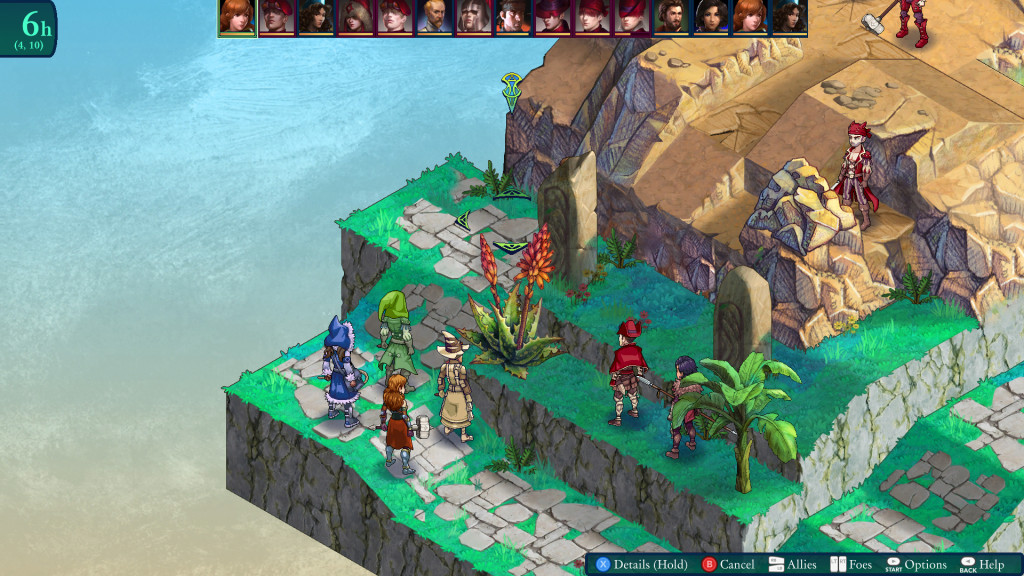 It's hard to find a game that plays exactly similar to 'Final Fantasy Tactics' but also manages to keep the gameplay fresh and 'Fell Seal: Arbiters Mark' is one of those titles. It is a turn based tactical role playing game developed by 6 Eyes Studios and published by 1C Entertainment in the year 2018 that really is one of the best story driven experiences that we have played in a while. You control a band of Arbiters, each customizable to the core. By this we mean you can handpick their skills and abilities in addition to their classes of which there are 20. Therefore, you can already tell that it has quite a strategic depth attached to it. But what we want to talk about here is the storyline.
Mostly, turn based RPGs have some sort of repetitive quests that ask you to collect these many items from this specific location, or retrieve a magical jewel or something. None of that is here. It is a structured storyline that builds slowly to an explosive climax and we are all for that! It's been a while since we have been blessed with a turn based RPG that has its storyline on point and hence we highly recommend this game to fans of games like 'Final Fantasy Tactics'.
Read More: Games Like Limbo