Video games achieved new heights in 2018, with more immersive experiences through compelling stories and technologies such as VR. Singe-player games proved why they are here to stay despite the recent domination of multiplayer experiences. Without any more delay, here is the list of top 10 video games of 2018:
10. Assassin's Creed: Odyssey (2018)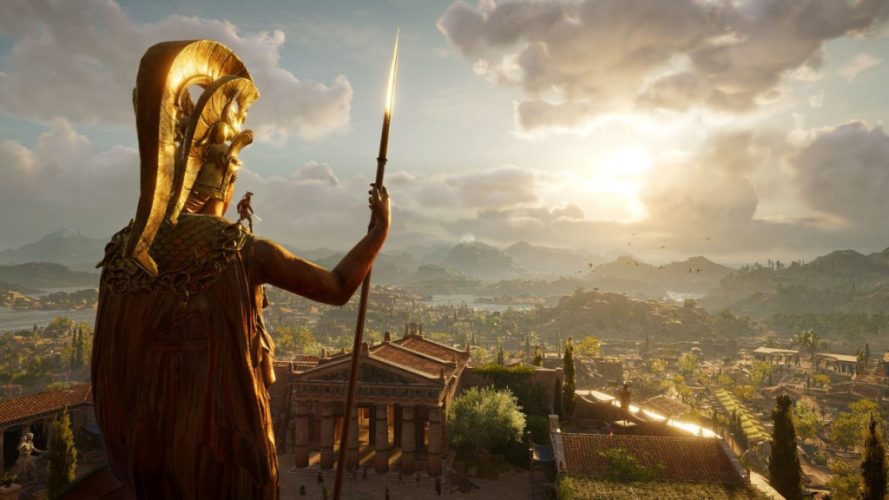 'Assassin's Creed: Syndicate' is set in London swept by the wave of Industrial Revolution. It was received with acclaim, but even then, the franchise still took a year-long hiatus. The general opinion was that the series remained the same, especially after 'Unity.' After the release of 'Origins' last year, the new direction that the series had taken was obvious, since it brought in new role-playing gaming (RPG) elements more predominantly. While 'Odyssey' was thought to be almost like its immediate ascendant, Ubisoft would buck this criticism with a multiple choice-based narrative, in-depth combat and skill progression, and the perfection of the RPG mechanics of 'Origins' that was released just a year ago. At a time once 'Assassin's Creed' was no longer considered as the series it once was, 'Odyssey' has brought in a renewed hope not witnessed in years.
Read More: Best iOS Games of 2018
9. Into the Breach (2018)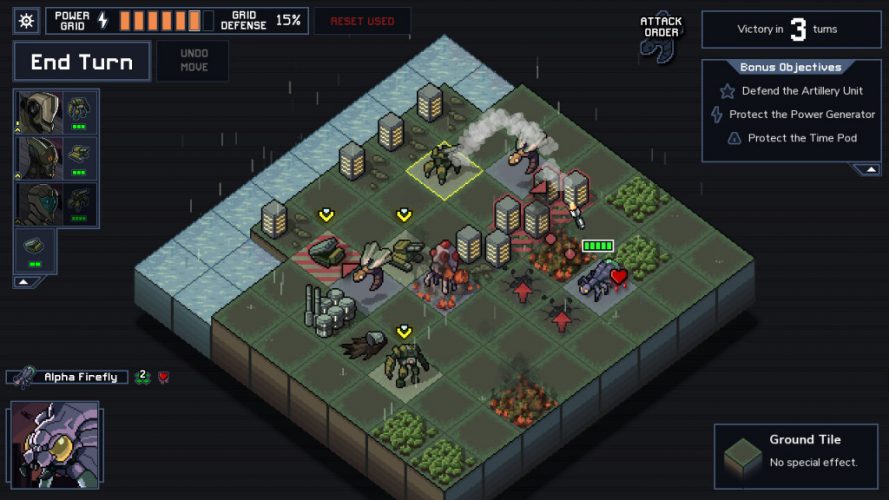 Turn-based strategy games are usually seen as an acquainted ground for an audience habituated with games as a whole, but the scintillating 'Into the Breach' by Subset Games beats such pigeonholing with great comfort. Players are taken into a future witnessing fights between humans with creatures called the Vek. Advanced mechs are the key to beat them in battles, where the defence of civilian structures is crucial, as they power up the machines. With a large number of equipment, weapons, and an unparalleled depth in gameplay, it is no wonder that 'Into the Breach' is arguably the best strategy game this year. The 'Best Strategy Game' award at the recently finished Game Awards adds to its popularity.
Read More: Best Android Games of 2018
8. Dead Cells (2018)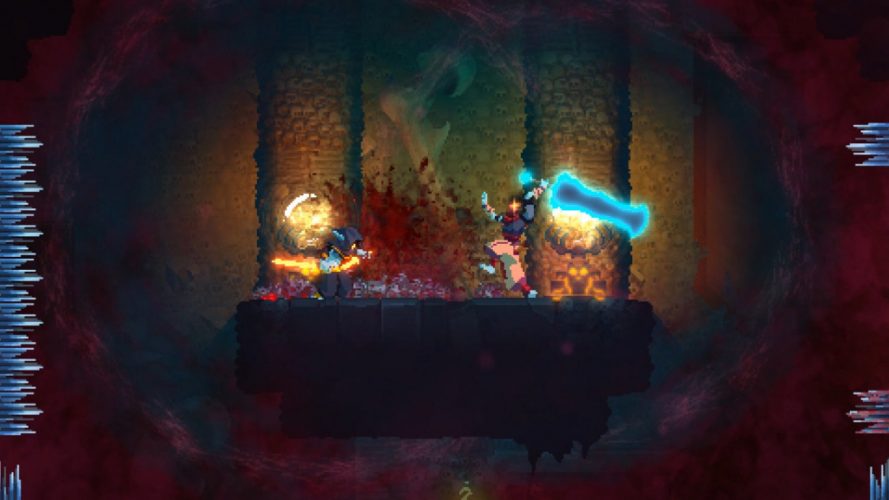 The enduring series of 'Metroid' and 'Castlevania' have galvanized a whole genre of its own, dubbed 'Metroidvania' that mixes the two series' distinctive parts of riveting stories with stellar level styling. In no alternative genre is level style more crucial to the crux of the narrative, and this has given way to a number of highly acclaimed games, most evident in side-scrolling platformers. The 'Metroidvania' genre has championed the increase of indie games in recent years, like 'Hollow Knight', and 'Ori and the Blind Forest.' Motion Twin's 'Dead Cells' is along the same line, imparting a roguelike sheen to 'Metroidvania' concepts. Players manage a gaggle of cells in an exceedingly dangerous dungeon and progress through a perpetually dynamic castle. True to roguelike games, the area is huge and procedurally generated with players fighting hordes of undead enemies and managers referred to as 'Keepers.' The result is one of the best gaming experiences this year.
Read More: Best Nintendo Switch Games of 2018
7. Forza Horizon 4 (2018)
'Forza Horizon 4' is the best sports game of all time. Such absolution can incite quite the debate, but a compelling case can be made for developer Playground Games' most recent instalment in its primary franchise. To start with, there are around 418 cars in this game. Imagine over four hundred cars, with every detail painstakingly recreated in different climates, locations, and times of the day in a video game! The gorgeous open world remains, but what's different from the previous games is that it's a shared world, with other real players populating it unlike mere AI-based ghost drivers. The realistic physics are seen in each flip and detected in every screech. Lastly, it's merely the frenzy felt from driving a 1962 Triumph Spitfire to a 2016 Lamborghini Centenario LP 770-4 that clinches it. Arguably no alternative game nails the expertise of driving each automobile this accurately. In light of the few exclusives released for it in 2018, the Xbox One wins all points for having 'Forza Horizon 4' in its repository.
Read More: Best Xbox One Games of 2018
6. Monster Hunter: World (2018)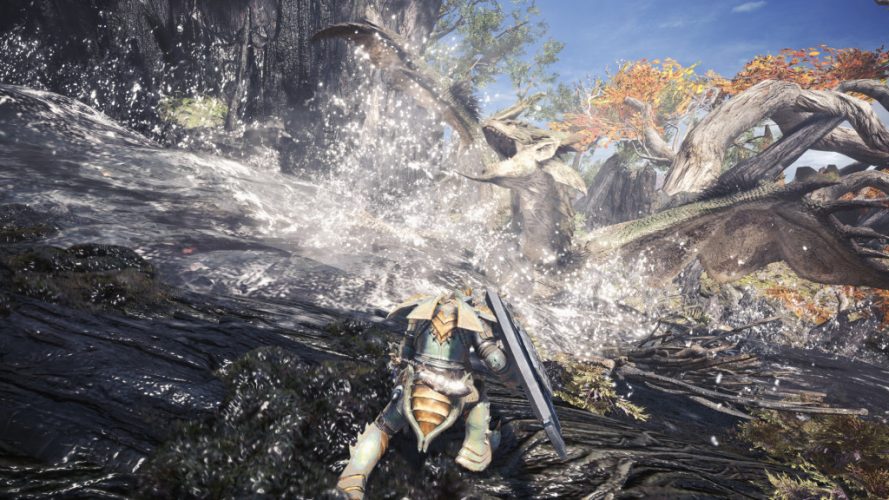 Action RPGs took the globe by storm in 2018, and we'd like to talk about the brilliance of 'Monster Hunter: World.' The 'Monster Hunter' franchise had been dominant in Japan instead of the western markets, due to separate release schedules and arcane gameplay elements that would be unfamiliar to western audiences. 'Monster Hunter: World' changes all of that by building seamlessly connected zones with no loading screens and superior intelligence on the part of the monsters we have to hunt or kill. There are a number of weapons and armour that determines distinctive playing designs. With more engaging enemies, dynamic weather, and a living, breathing world, the franchise has successfully made the jump to modern-day platforms.
Read More: Best Android Games of 2018
5. Super Smash Bros. Ultimate (2018)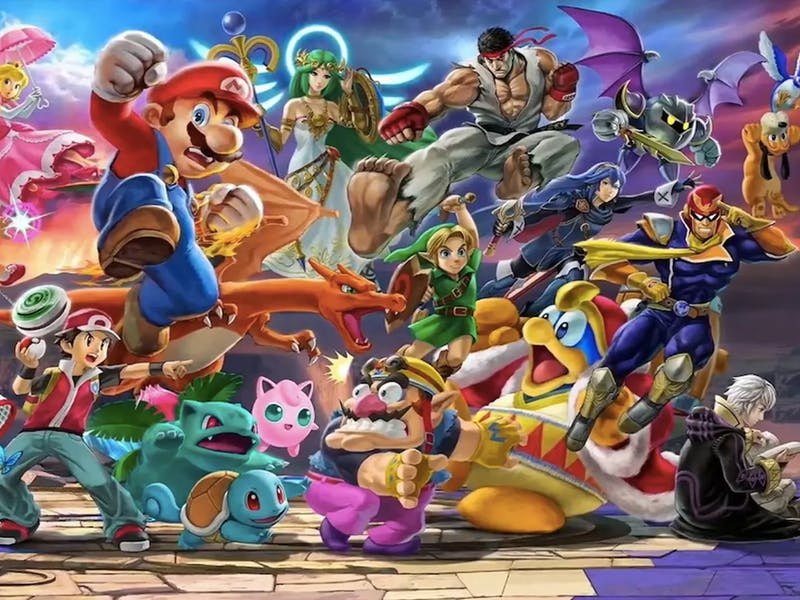 The 'Super Smash Bros.' franchise is traditionally associated with swanky fighting mechanics, varied move styles yet accessible control schemes, and an exemplary cast of characters taken from an incomprehensible number of games. This year saw the franchise raise the stakes, with 'Ultimate' living up to its name and boasting of all fighters that have ever appeared on the series from Pikachu and Sonic to Pac-Man and Link. With new locations, power-ups, and also the impossibly long list of characters, it's a no brainer to hail it as one of the most important hits of the year.
Read More: Best Nintendo Switch Games of 2018
4. Celeste (2018)
Developers Matt Thorson and Noel Berry developed an extremely exigent game as a part of a four-day 'game jam'. For people who are unfamiliar with this term, a 'game jam' is a hackathon, where developers and programmers assemble to form one (or more) games within a brief span of time. Their game had lots of promise, being as engaging as classic Nintendo games, and with an emphasis on dangerous levels rife with obstacles. After a prolonged development cycle, the two came up with one among the best indie games of all time: 'Celeste.'
The story of Madeline making the climb up the titular mountain is relatable in numerous ways. The game's honesty in portraying Madeline's anxiety and diffidence is refreshing and reassuring. The mechanics are amazing as well, with fast controls and mid-air dashes to dodge spikes and different obstacles. 'Celeste' is a brilliant game that does a fantastic job of tugging at our compassion.
Read More: Best Xbox One Games of 2018
3. Spider-Man (2018)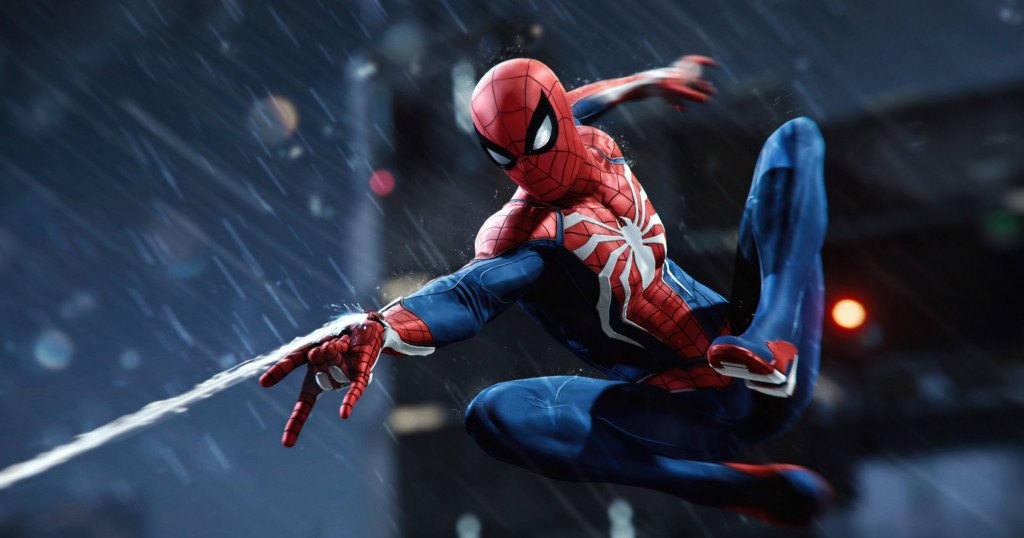 Very few games are as hyped as 'Spider-Man' was. But even fewer games lived up to such promotion as beautifully as 'Spider-Man' eventually did. From E3 2016 after we first got a glimpse of our friendly neighbourhood superhero, it had been an extended journey to September this year. Developer Insomniac Games had their heart set in creating a game that was faithful to the core aspects of the character. When we swung out of Peter's house to face the Kingpin, we felt it. When we had those conversations with Aunt May at the F.E.A.S.T. shelter, we could barely believe it. By the time we left the final battle, we knew it.
We can go on and on concerning the game's very good attention to detail, the seamless combat, the variety of skills and gadgets making up a robust progression system, and how Manhattan itself is a separate character. There are other elements worthy of the highest praise too; how well drawn the supporting cast is, for instance, and how playing as Mary Jane introduces a great change of pace and perspective. Perhaps all this elucidation wouldn't do it justice. In a year with different terrific video games, 'Spider-Man' hasn't gotten all the due plaudits. The biggest acclaim it will get is that it rekindled hope in a franchise and genre that required it.
Read More: Best PC Games of 2018
2. Red Dead Redemption 2 (2018)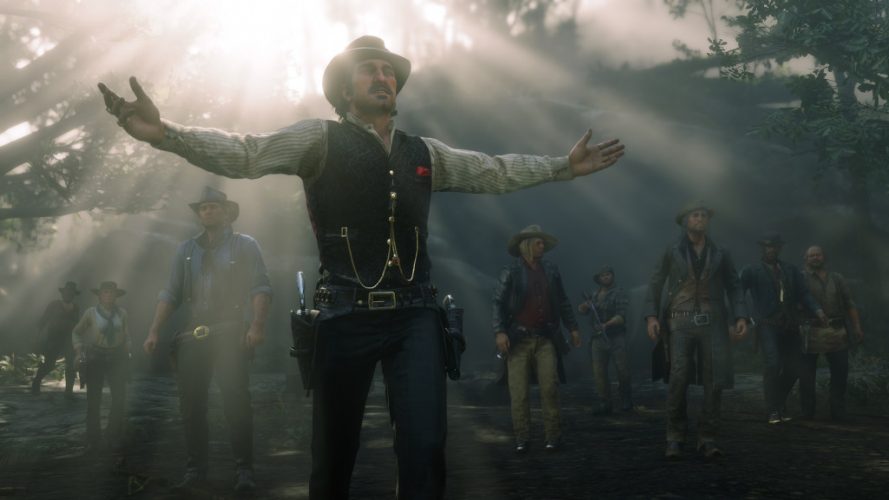 Rockstar finally answered our call this year, and this time, it's the best rendition of the wild west we have ever seen. After the good 'GTA V' five long years ago, the studio delivered the long-awaited sequel to 2010's amazing 'Red Dead Redemption.' Set in a fictionalised western United States in 1899, players are put within the boots of Arthur Morgan, member of the Van der Linde gang. The game acts as a prequel and happens against the backdrop of the declining Wild West, with the gang having to deal with the government, rival gangs, and other villains. The result is a game staggering in its depth and size, down to the minutest of detail. Heists, shootouts, and hunts are produced with painstaking precision, and it is no wonder that 'RDR 2' is among the very best games of all time, let alone 2018. Who knew horse testicles, of all the things in the world, would prove how detailed a video game can really be?
Read More: Best PS4 Games of 2018
1. God of War (2018)
"The team at Santa Monica…believed at a time when it was easy to not believe…It's a very challenging thing to fundamentally shift something that everybody feels they know so well…" In a recent interview, SIE Santa Monica Studio artistic director Cory Barlog said the above lines. In these lines, he pinpointed the essence of the tremendous success of 'God of War.' This was a series we all knew for over a decade, having witnessed Kratos' savage fury on the gods of Mount Olympus. In this game, Kratos chose a completely different direction, and yet, it wasn't one that rendered his past misadventures false. It engineered upon them, and lay attached to him as steadfastly as his Blades of Chaos.
'God of War' gave meaning where there was hardly any before and made us feel more than agony and frustration. The previous games were great in their own way, but Kratos here is taken to nuances hitherto unexplored. Atreus is the real change here. Kratos' son is that the one discernible modification in the game, and his relationship with his father is the true hero of the entrancing tale. With breathtaking Nordic ice-strewn lands, a wide range of enemies and bosses with the skills to take them on, and a superb lead voice cast in Christopher Priest and the adorable Sunny Suljic, 'God of War' is the best of not only the PS4 this year, but the best across all systems.
Read More: Best Board Games of 2018