Inspired by a Japanese movie called 'Battle Royale', Brendan Greene came up with the idea of PUBG or PlayerUnknown's Battleground. PUBG is an online multiplayer Battle Royale game in which 100 players are dropped on an island and the last man standing wins. Once the player reaches the island he has to loot the area for guns and other supplies. But this isn't as easy as it sounds, quite possibly you may even get killed by someone before you find a gun and also the island/playable area is also shrinking every few minute. But don't worry once you get used the to general gist of it you'll be addicted to PUBG because it simply is one of the best Battle Royale Game out there. If you are worried about playing this game alone or you simply prefer to play it as a team, you can also play this game in a team of two or four.
If you have been playing a lot of PUBG and you are looking for a breath of fresh air from another game which also delivers everything you love about this 'last man standing' genre or you are just trying to figure out the best suited battle royale game for you, Don't worry we got you. Here is the list of games similar to PUBG that are our recommendations. You can play these games like PUBG for ps4, mac, Xbox One, Xbox 360, android, iphone and even online.
18. Totally Accurate Battlegrounds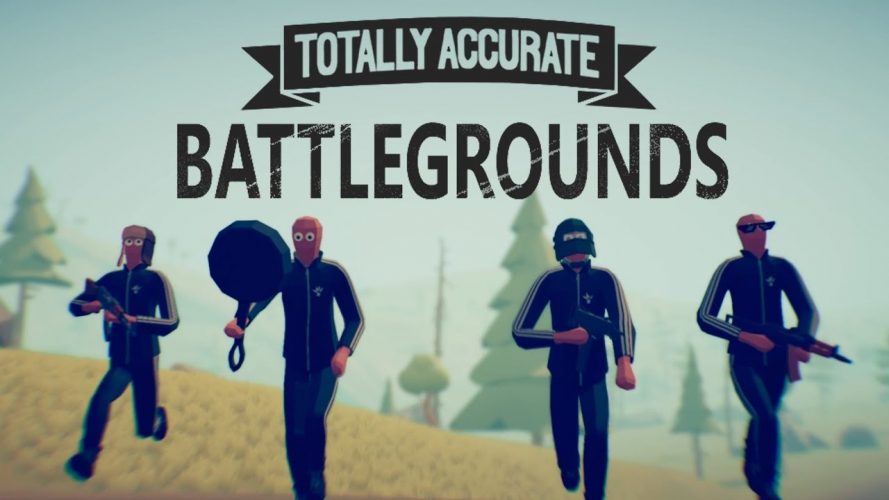 Totally Accurate Battlegrounds is a hilarious adaptation of the battle royale genre developed and published by Landfall in the year 2018. With all the battle royales in the industry going for a more rugged and realistic approach, it is quite refreshing to see a game that takes such a different approach towards the genre. The game makes use of a physics engine that highly exaggerates the movements and actions of the player leading to hysterical gameplay moments. The game also allows the players to dual wield weapons and the resulting knockbacks from the same are extremely satisfying to watch. If you are tired of the same old battle royale matchups, we highly recommend you give this game a spin.
17. Battlerite Royale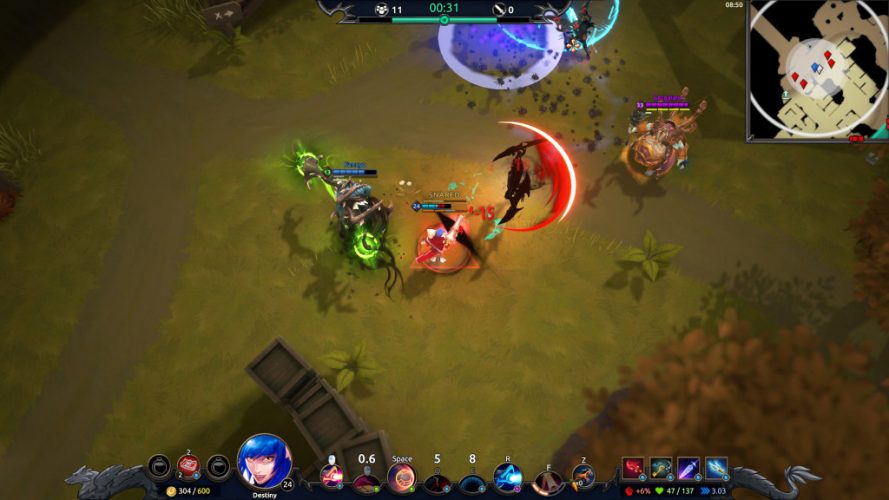 Battlerite Royale is a game that fuses the battle royale genre with the MOBA genre and is an interesting approach towards the battle royale gameplay style. The game was developed and published by Stunlock Studios on the 26th of September, 2018 to mixed reviews. Even though we feel that the gameplay could be more polished, the unique gameplay mechanics more than make up for it. The game allows you to choose a hero just like any other MOBA and each one of them has special abilities which you need to master. The game also makes the basic characters free to play; however, you have to buy the DLC packs in order to try out other heroes.
16. Surviv.io
Surviv.io is a browser based battle royale game from a top down view. The game is extremely simplistic and makes use of the basic mechanics of a battle royale game but in a much more scaled down manner. Surviv.io is one of the few battle royale games out there that you can play almost instantly without having to download anything. But you must remain connected to the internet in order to play as is for most multiplayer games. You have the option to choose your character and enter the battlefield equipped with only your fists but various other armor and weapons are available throughout the map. What's interesting about this game is the fact that you can play it right now on your mobile phone browser. Games are short and intense allowing you to play far more matches in a given amount of time.
15. Radical Heights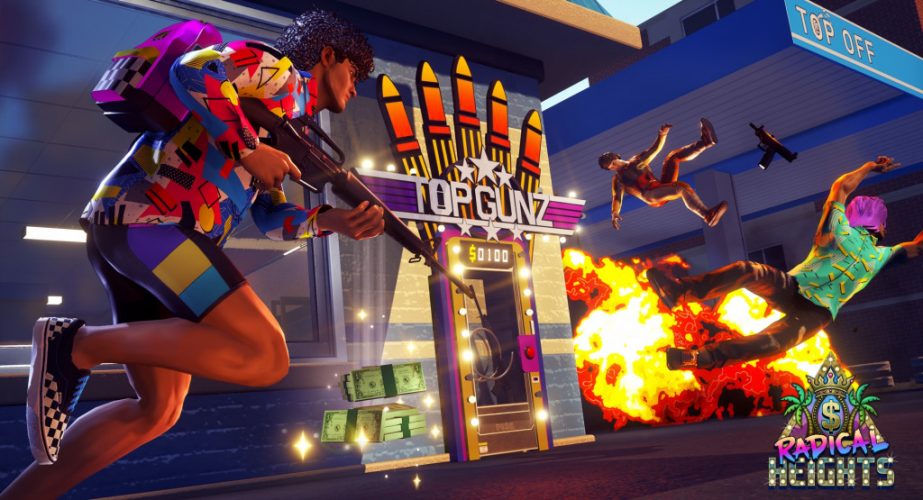 Radical Heights takes a slightly different approach to the usual battle royales where the player can upgrade and customize their character for the following game with the loot collected from the previous game. This makes it so that the player who plays the most will have access to the best of the weapons and accessories present in the game. The graphics are quite polished and the choice of the bright color palette adds to the flavor of the game. It is set in the mid 1980s and players can find all different kinds of loot in the game including cosmetics and cash. Cash allows the player to buy upgrades at the end of the match which is setup like a 80s themed game show. Radical Heights is developed and published by Boss Key Productions and is presently in early access.
14. The Darwin Project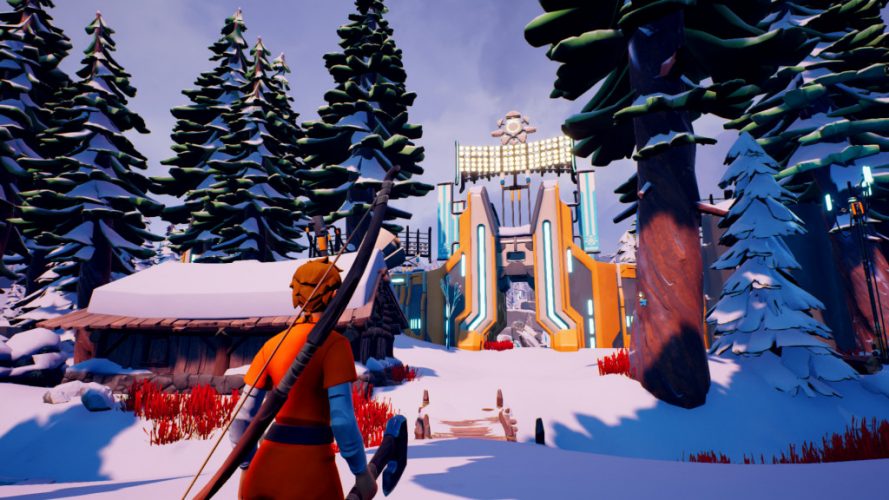 The Darwin Project is an online multiplayer battle royale that takes the whole concept of battle royale and revolutionizes it. Games are played between 11 players, 10 prisoners and 1 game director whose sole purpose is to make the game more interesting and introduce various other elements into the mix. There are various builds that a player can go for depending on the weapons of choice and the powers equipped and each build has its own advantages and disadvantages. As is true for battle royales, the last prisoner to survive is crowned the winner of the game. The Darwin Project was developed by Scavengers Studio and after an extensive alpha and beta testing phase, was made free to play in the year 2018.
13. Ring of Elysium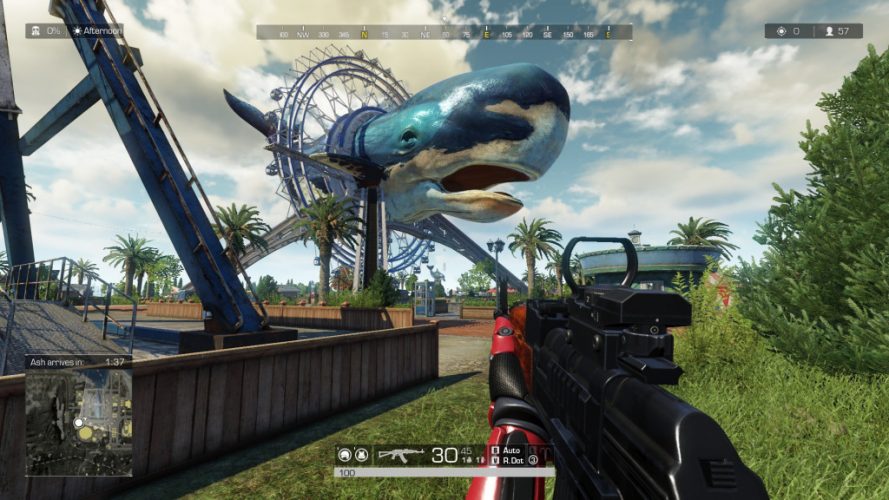 Ring of Elysium is just like any other battle royale game except for the fact that it introduces various other scenarios into the mix. The game actually has a plot instead of a number of people mindlessly killing each other in a given area. The first scenario is set in a snowy mountain where a snowstorm named Yamir has trapped the players. A rescue helicopter is on its way but can only carry a maximum of 4 players to safety. Equipped with a snowboard, you must now make your way to the rendezvous point while keeping out-of-the-way of the snowstorm and eliminating other players in the mix. The second scenario is quite similar to the first one, but is set in a tropical island covered by volcanic ash. If you are a person that prefers a method behind the madness, Ring of Elysium is the game for you.
12. Free Fire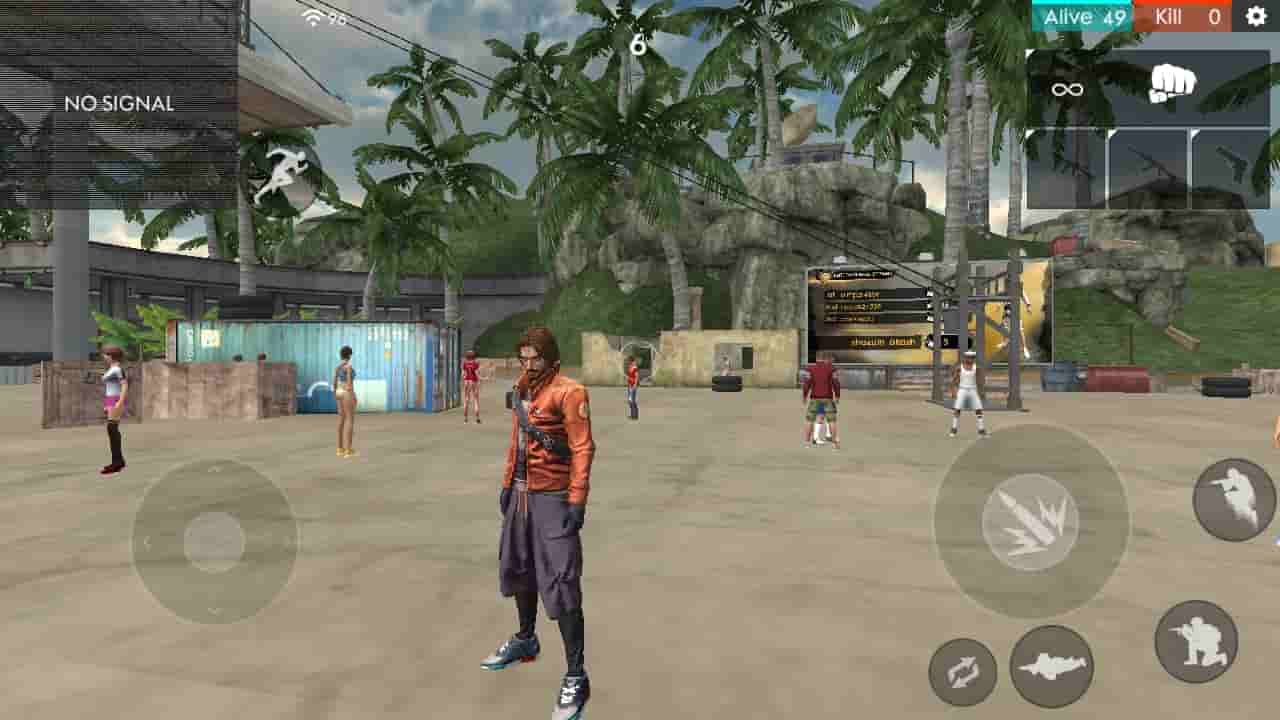 Free Fire, also known as Garena Free Fire, is Garena's own adaptation of the battle royale genre and is presently one of the highest rated battle royale games out there. Free Fire plays mostly similar to PubG in all aspects but is more accessible to the common player. Now, Garena has been providing support to multiple online games over the years and it is a given that the company has major experience in the field. The game is available for free on both PC and android leaving you with no excuses.
11. Black Ops 4: Blackout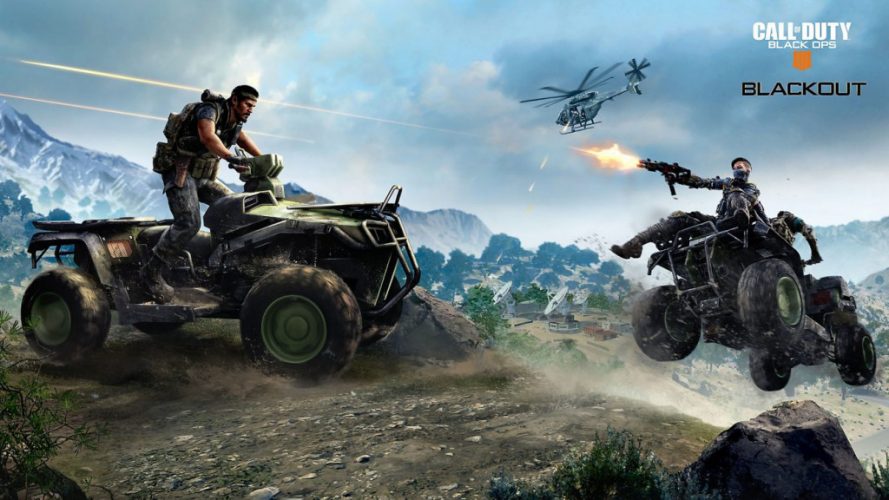 You know a genre is breaking all boundaries when one of the biggest names in the industry adopts it for their main title. Yes, the new Call of Duty game has a battle royale mode inbuilt that they are calling Black Ops 4: Blackout. The mode allows the players to compete against each other on huge sprawling maps in order to remain the last one standing. The game also allows players to take control of air, water and ground vehicles in order to progress towards the endgame. It is interesting to note that the latest COD game does not have a single player campaign mode, so it very well might be that the battle royale that was introduced in the game was a replacement for the same. In addition to the battle royale mode, you will also get access to all the multiplayer modes present in the game and a zombie mode where the main aim of the player is to survive.
10. The Culling
'The Culling' was developed by Xaviant and it was released in October 2017. 16 players are dropped off in an arena where players can participate in teams with a maximum of two players. The Culling without a doubt lacks the scale and scope of big game like PUBG but Matches in 'The culling' are very short making the action fast-paced. I'll recommend 'The culling' if prefer a quick and simple battle Royale match up.
9. Last Man Standing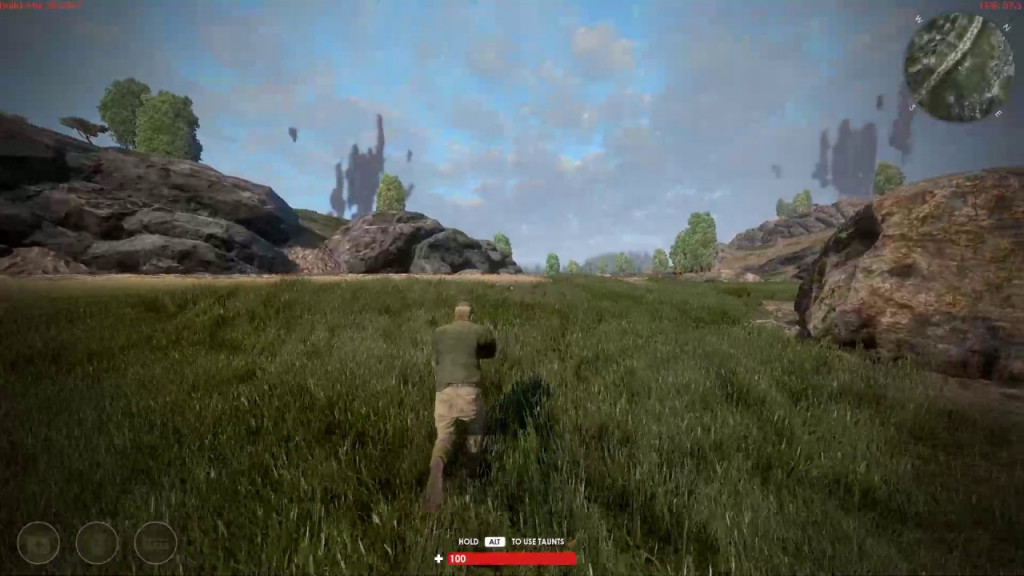 Man don't I just love when the title of something self explains itself—like the case of 'Last Man Standing'. This game is everything you want in a battle Royale Game. The major difference which separates 'LMS' from the other is the number of times you are allowed to be respawned is limited in this game. All you need to do is Get in, Gear up, and kill everyone in sight before they kill you.
8. Rules of Survival
'Rules of Survival' was initially a Mobile Game but recently it is recently made available for a simple download on PC. It is often referred to as the Poor man's PUBG because of its similarities with the game in terms of features but not quite the performance. The Most notable difference is the number of players involved in the Battle, as much as 300 players are dropped off on a battleground where they must fight to be the last person alive.
7. Arma 3: Battle Royale
If you are interested in playing the game which served as a base upon which PUBG was built then go for 'Arma 3: Battle Royale', which is in fact developed by the same people who gave us PUBG. One of the earliest games to have a battle royale mode throws you right into a battlefield where you have to fight every second for your survival.
6. Ark: Survival Evolved
Inspired by Jurassic Park, Studio Wildcard team made Ark: Survival Evolved. And surprise! surprise! it features 99 species of dinosaurs and many as 40 other creatures along with other potentially harmful human players. But hey the news is not all bad These dinosaurs can be tamed and once they are tamed they can be used to defend a base or attack someone else's base. In the end, If you feel like shooting other players with a fully automatic assault rifle from the top of a dinosaur would be fun then go ahead 'Ark: Survival Evolved' is your game.
Read More: Games Like Ages of Empires
5. Horizon Source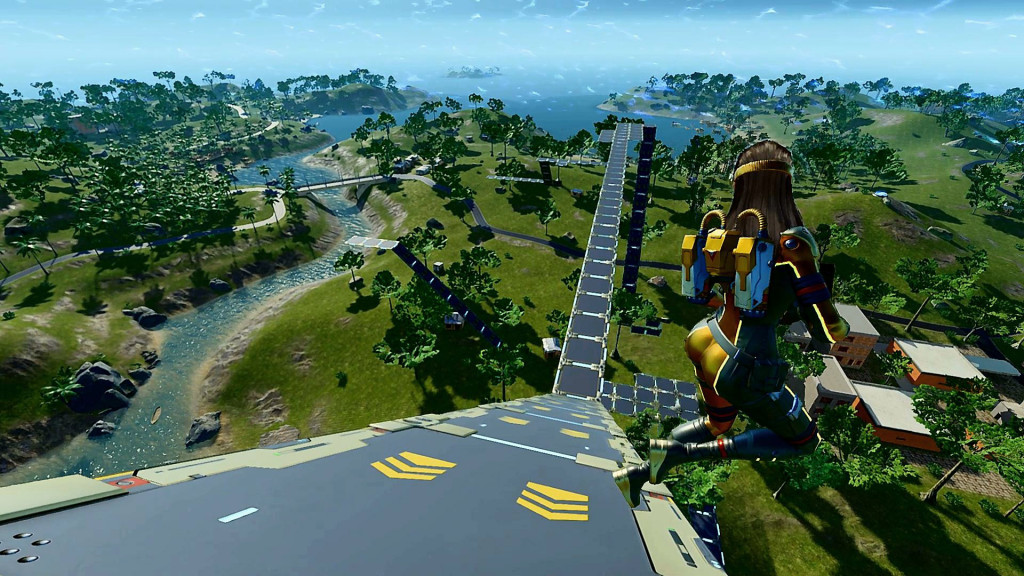 Developed by a Chinese company 'Horizon Source' is a love child of Overwatch and Fortnite(also features in this list). Most people see Horizon Source as a cheap ripoff of the mentioned two games but that doesn't decrease the entertainment value of this game. I had a blast playing 'Horizon Source' and I would recommend it if you are looking for something which is pure fun.
4. Infestation: New Z
'Infestation: New Z' is a survival game featuring Zombies. Set out in a post apocalyptic world where survival is everything. Thirst and Hunger are the most important aspects of the game which needs to take care of by scavenging for food and water. Along with that keep an eye out for other players as their soul aim is to kill you to get your supplies.
TV Preview: Game of Thrones Season 8
3. Rust: Battle Royale
'Rust' is among the most popular battle royale game out there and is Another solid entry on this list. Everything wants you to die , collect food, shelter, and weapon before it's too late. One of the more exciting features about 'rust' is that it allows you to form an association with other players in between games but you need to be careful because at the end there can only be one winner.
2. H1Z1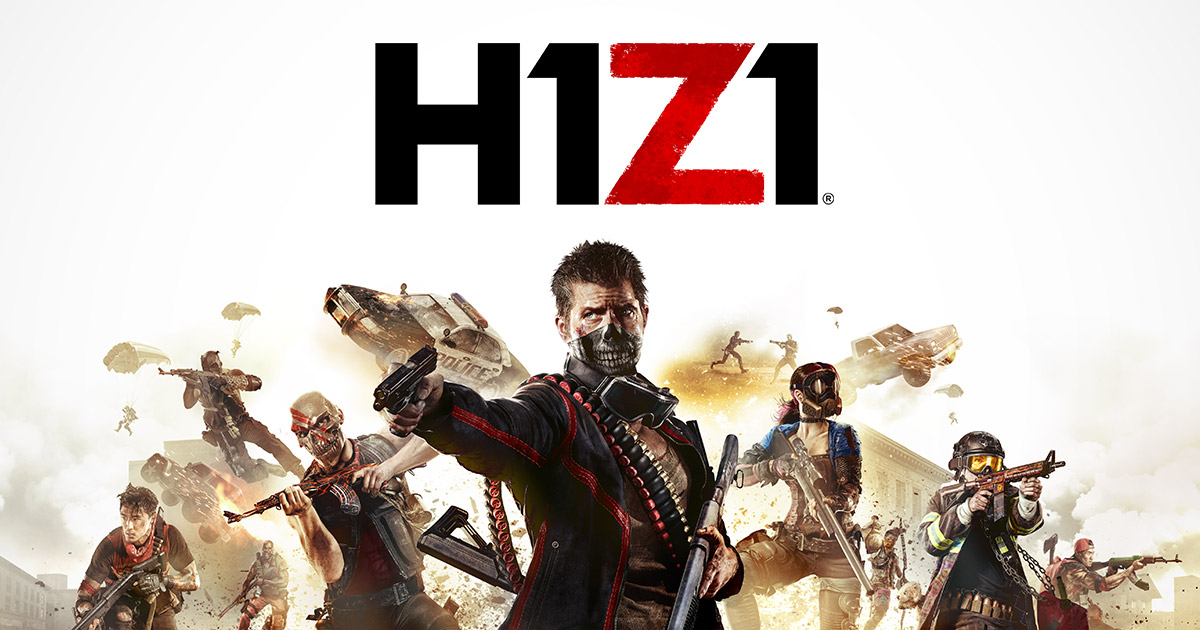 'H1Z1' recently became a free-to-play Battle Royale game for Mircosoft windows and became an instant hit. 150 player land on a map either Solo or in a team of Two or in a team of Five. Upon landing they need to do everything possible to defend themselves. As the game progresses the playing surface becomes smaller and smaller due to the compression of toxic gas cloud which could kill you if you are caught in it. 'H1Z1' also Launched an 'Auto Royale' mode which is basically a battle Royale featuring vehicles.
Read More: Movies Like Nerve
1. Fortnite Battle Royale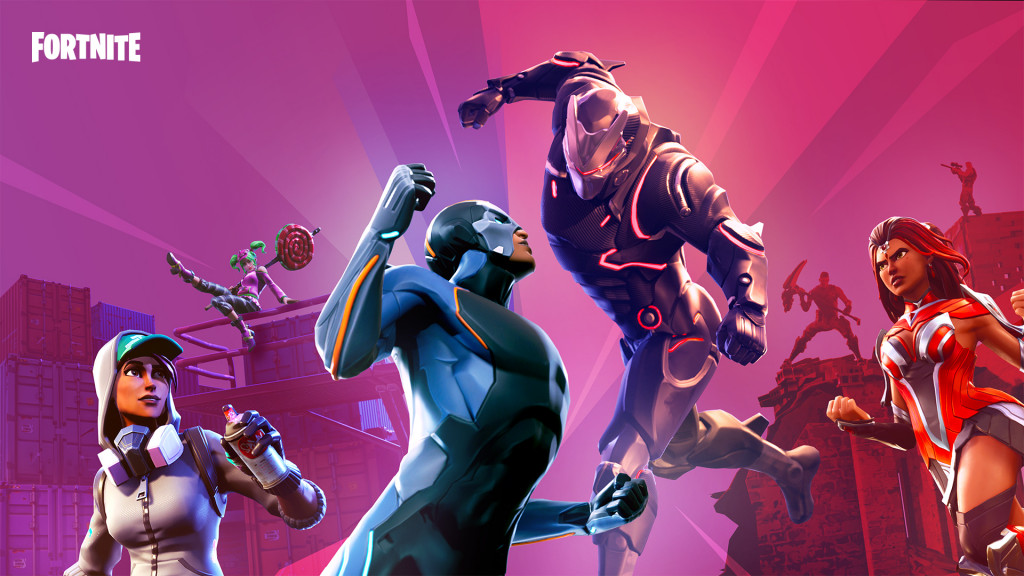 'Fortnite Battle Royal' is a Free-to-play Battle Royale game and has over 125 million players within a year with 40 million of them playing it at least once a month. These are just insane numbers. Fortnite's building feature is something which makes this game very different from any other entry on this list. Best weapons, Best building system, and less violent cartoonish feel which appeal to a wider audience, makes Fornite the real winner. Inspired by the success of the recently organized 'Pro I am' competition, Epic Games announced that they will be organizing a Fornite World Cup in 2019.
Read More: Games Like Counter Strike