HBO Max's 'Gossip Girl' is a spiritual successor of the 2007 series of the same name based on Cecily von Ziegesar's book series. The second season of the teen drama sees Kate Keller taking Gossip Girl to new heights after finding motivation from Georgina Sparks. However, Gossip Girl also makes powerful enemies, such as the de Haans, who desperately try to deduce her identity. The second season finale, titled 'I Am Gossip,' follows Julien as she unites her friends in one last-ditch plan to expose Gossip Girl's true identity. Meanwhile, Jordan desperately tries to convince Kate to step away. If you wish to catch up on the shocking twists of the finale's ending, here is everything you need to know about 'Gossip Girl' season 2 episode 10! SPOILERS AHEAD!
Gossip Girl Season 2 Finale Recap
The season 2 finale, titled 'I am Gossip,' opens with Aki and Audrey navigating their relationship drama with Max, who hooked up with Heidi following his break from the throuple. Heidi threatens Max by tipping Gossip Girl about their hookup while Obie tries to convince Heidi to accept that she was behind the failed Jakarta project and not Helena. However, Heidi reveals that she planned the incident to remove Helena and become the head of the Bergmann empire. With Monet's help, Julien and Zoya gather the entire gang at Dumbo Hall.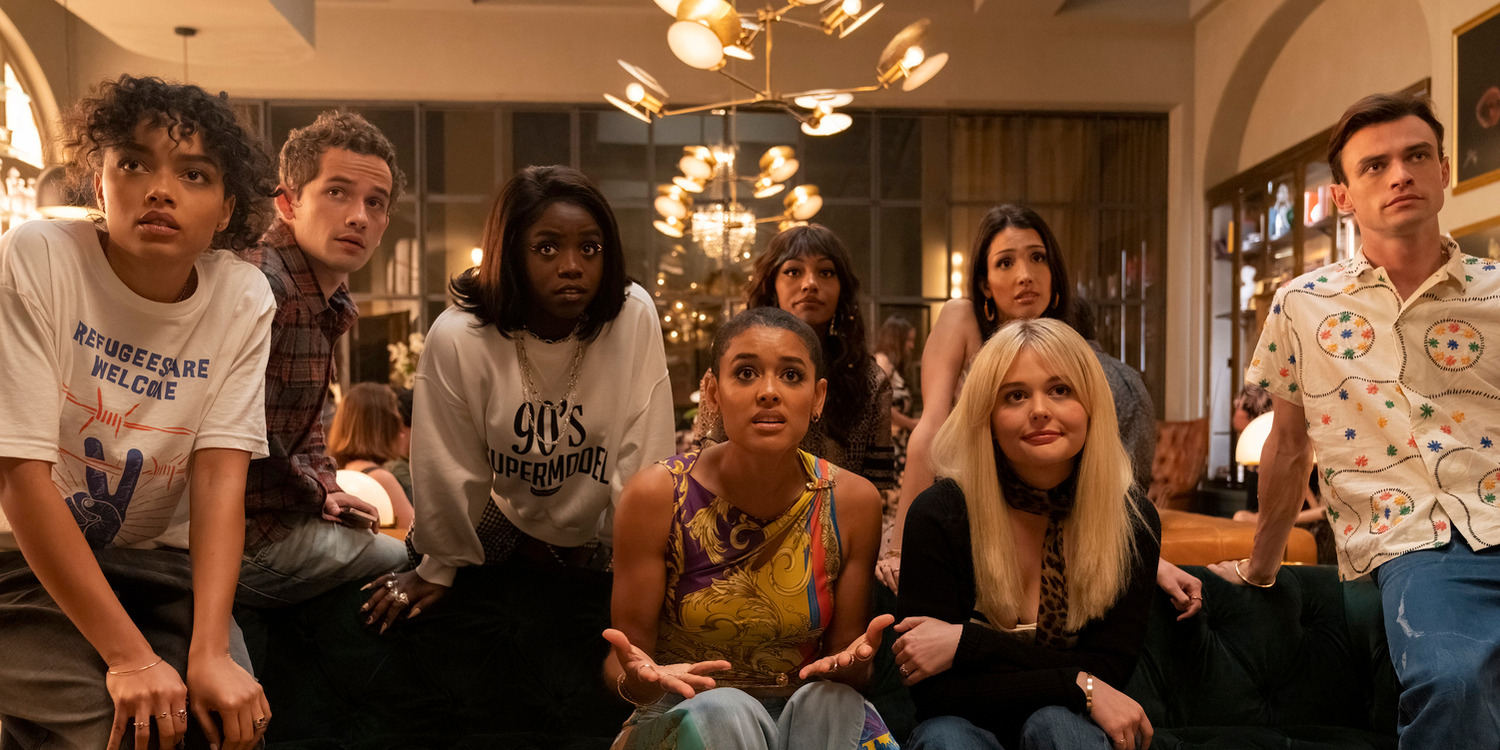 Julien explains to Aki, Audrey, Max, Obie, Shan, Luna, and Monet that they need to team up to expose Gossip Girl. Despite their animosity for Julien, the group agrees that they must end Gossip Girl. However, Obie, secretly working with Gossip Girl, believes they should not take matters into their own hands. Elsewhere, Kate and Jordan argue over Gossip Girl's future as Jordan tries to convince her to hang up her social media password.
Julien proposes a plan to expose Gossip Girl using Roger Menzies' help. Meanwhile, Audrey and Julien resolve their differences as Audrey seeks advice about her relationship. With the help of his father, Aki sets up a fake account to send tips to Gossip Girl. He also adds a link that, when clicked upon, gives them access to Gossip Girl's account. The plan sets into motion as Kate is tricked into clicking the link. However, Jordan reveals that he transferred the account's personal details to Julien's name. As a result, the gang suspects there is a traitor among themselves.
Later, Obie uses Julien's phone to text Gossip Girl, leading the group to confirm he is the traitor. Simultaneously, Julien formulates another plan to expose Gossip Girl. She proposes one of them reveal themselves as Gossip Girl at the MET Gala and steal the credit for the actual blogger's work. Zoya agrees to pose as Gossip Girl as the blogger surfaced after she arrived in New York City. As a result, the real person behind the blog will be forced to come forward.
The gang gathers at the MET Gala and leaves Obie out of the loop. Zoya reveals herself as Gossip Girl, but Jordan convinces Kate to stay away from the account. He exclaims that Zoya taking the blame allows them to end the charade without facing any actual consequences. Kate agrees, and Julien's grand plan fails, with Zoya facing the repercussions of Gossip Girl's carnage. Obie also fails to expose Heidi and is thrown out of the Gala.
Gossip Girl Season 2 Finale Ending: Does Kate Get Caught?
After the MET Gala, Kate seemingly decides to move on from Gossip Girl, allowing Zoya to take the blame for her actions. However, when she reads the news about acclaimed producers fighting for the rights to Gossip Girl's life story, she is unable to stay away from the limelight. Kate wishes to claim credit for her work as the anonymous blogger and arrives at the restaurant where the producers are meeting Zoya and Julien. However, the meeting is a trap set to catch Kate, who admits to being Gossip Girl.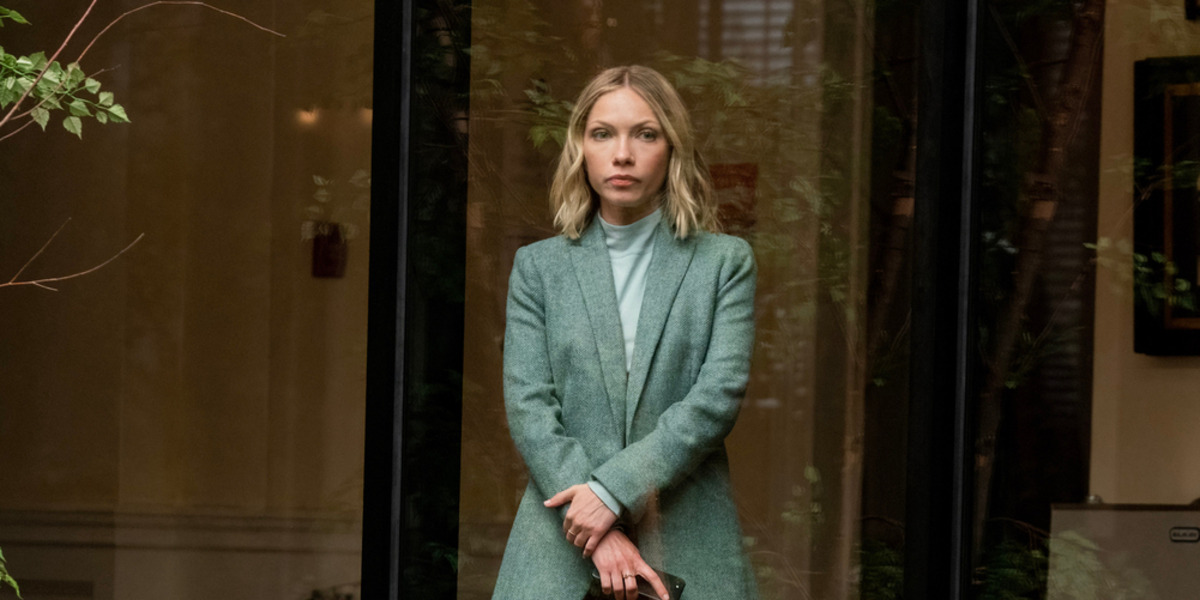 Ultimately, Kate is exposed in front of everyone and arrested on the charges of cyberbullying, among others. Zoya and Julien walk away from the conflict, having ended the blogger's reign. Moreover, their teamwork strengthens their bond as sisters and also brings the whole friends group closer. After Kate is arrested for her crimes, Gossip Girl is taken down, and the teenagers are free from the scrutiny of the blogger. The story then jumps a couple of months ahead and follows Julien and Zoya during the Summer break.
Do Aki, Audrey, and Max Break Up?
After taking down Gossip Girl, the entire gang decides to move on with their lives. However, Max, Aki, and Audrey are forced to address their complicated relationship status. During the MET Gala, Gossip Girl exposes Max cheating on Aki and Audrey by hooking up with Hedi. However, he apologizes and expresses regret for cheating on them. On the other hand, Max also learns that Aki and Audrey had sex behind his back, breaking their "all for all, or none for none rule.'
Ultimately, a heartbroken Max has a showdown conversation with Aki and Audrey as they decide on their future. Max wants to end their relationship for good. However, Aki and Audrey aren't ready to do so. Max is disappointed when they wish to continue their relationship without him. Max breaks up with Aki and Audrey, but the latter two are still committed to each other. In Rome, Aki and Audrey have moved past their relationship drama but still miss Max, leaving the door open for a reconciliation between Constance's most popular throuple.
Who Is Julien Meeting? What Happens to Her Friends?
During the Summer break, Julien, Zoya, Audrey, Aki, and Obie are vacationing in Roma, Italy. Monet's parents prohibit her from seeing the gang, while Luna has become a successful model after parting ways with Julien. Meanwhile, Max is attending a party and is thrown out for inappropriate behavior. However, he is helped by a mysterious man who could be Rafa. On the other hand, Zoya is ready to restart her dating life and meets a cute boy named Phillipe.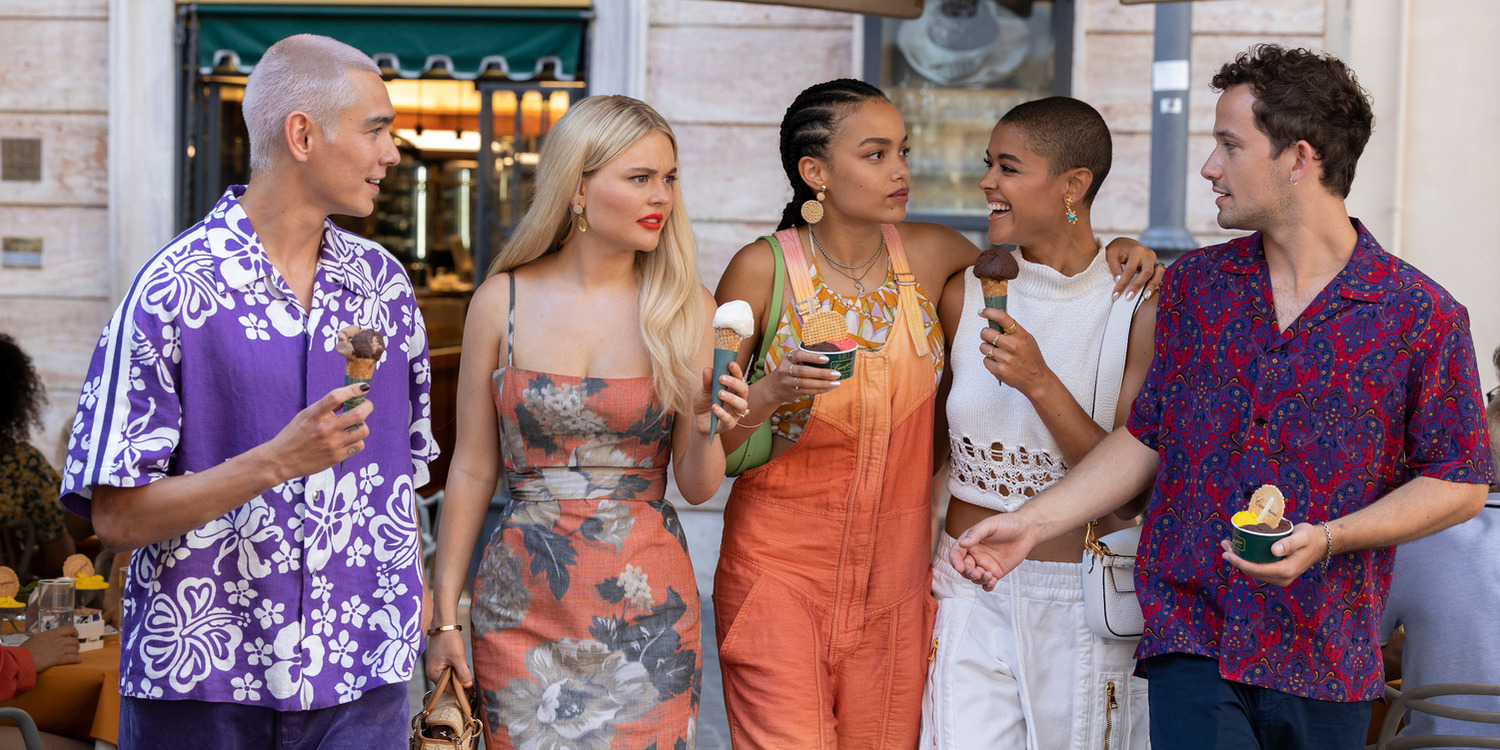 Julien has a secret goal behind coming to Roma. After lying to her friends, Julien quietly sneaks away to meet a mysterious figure, who is revealed as her aunt. Julien wants to know more about her grandparents and mother. Therefore, she invites her aunt to lunch the next day. However, Julien's aunt warns her that the truth might not be very pleasant. Ultimately, most of the gang is relieved to find themselves without Gossip Girl and looking forward to a better future. However, a post-credits scene implies the return of Gossip Girl in a much bigger way that will surely threaten the teenagers' newfound peace of mind.
Read More: Gossip Girl Season 2 Episode 9 Recap and Ending, Explained