The trials and tribulations of family dynamics take center stage in 'Growing Up Gotti.' Featuring Victoria Gotti and her three sons, John, Carmine, and Frank, the reality television show features the day-to-day lives of the four individuals. Unlike average families, the Gotti children accrue more fame in accord with their familial ties. Released in 2004, the series follows the descendants of John Gotti, famously known as "Teflon Don" or "Dapper Don," who took over the Gambino crime family. Years later, fans continue to wonder where are the family members these days. So, if you're also curious to know more, look no further because we've got all the answers right here.
Where is Victoria Gotti Now?
Without relenting in trying times, Victoria always focused on the upbringing of her sons and tried to remain far away from the issues that plagued their family. A columnist for the New York Post and reporter for the WNYW, Victoria had already gained wide renown as an author and journalist when she appeared on 'Growing Up Gotti.' Embracing the challenges of raising three boys all alone, she released another book shortly after leaving the series.
Victoria's later works include, 'Hot Italian Dish,' and 'This Family of Mine: What It Was Like Growing Up Gotti.' After making her reality television debut, the star returned in front of the cameras again in 2012 when she appeared in 'Celebrity Apprentice.' Victoria has also been a guest on 'The Real Housewives of New Jersey' and 'Mob Wives.'
The reality TV star also narrated and produced Lifetime's documentary film, 'Victoria Gotti: My Father's Daughter.' In 2022, JP Morgan Chase National Bank bought Victoria's family mansion that appeared on 'Growing Up Gotti'. The house had also invited the ire of authorities in 2016 after the FBI raided it in connection with a tax fraud investigation against the three sons and their mother. Nevertheless, at 60, Victoria continues to enjoy life along with her sons, grandchildren, siblings, and extended family.
Where is John Gotti Agnello Now?
While the shadow of his family inevitably marked John's early years, he has since created several changes in his life. At 36, he lives along with his wife and two sons – Johnny and Mikey. After exiting reality television in 2005, the star sought a career outside the limelight. In 2015, John married his girlfriend of a decade – Alina Sanchez. The duo's wedding was a grand event and took place at Oheka Castle on Long Island in October 2015.
Several big names attended the couple's wedding and reportedly brought envelopes in a big cage and left their gifts outside the venue. It is also reported that the wedding was a grand affair and that the couple supposedly received $2.5 million in cash through gifts alone. The list of attendees also included names like John Travolta, Kelly Preston, Kevin Connolly, and Jack Scalia. After almost eight years together, John and his wife Alina continue to create new milestones in their career and personal life. Alina is working as a physician's assistant. On the other hand, John continues to helm the duties of the scrapyard along with his brothers.
Where is Frank Gotti Agnello Now?
The youngest of the Gotti clan, Frank had also become an interesting figure during his time on 'Growing Up Gotti.' Beyond the cameras, his life has been equally eventful as well. Soon after he left the show, Frank was charged with possession of drugs in November 2006. The reality TV star was found in possession of marijuana, OxyContin, and morphine pills in Long Island. Since then, Frank has seemingly turned his life around and is now a published author. His book is entitled, 'Gotti Diet: How I Took Control of My Body, Lost 80 Pounds, and Discovered How to Stay Fit Forever.'
At 33, Frank continues to head the operations at his family's auto body shop in Queens, New York. Frank is equally dedicated to his family and relishes the memories of his ancestors as well. When the star is not occupied with work and other commitments, he regularly takes to his Instagram and posts pictures of his family, including his nephews, mother, and grandfather, John Gotti. On the personal front, the reality star likes to remain out of the limelight. Moreover, the absence of a partner on social media also tells us that there is no one significant in Frank's life right now.
Where is Carmine Gotti Agnello Now?
Named after his father, Carmine's life outside television has been far from uneventful. While he had once hoped to pursue music and even appeared on Vh1's 'But Can They Sing,' his business ultimately took precedence. Carmine has also appeared in music videos, 'Been a Bad Girl,' and '(Ha Ha) Slow Down.' The 37-year-old reality star has unfortunately had a complicated relationship with the law. He was arrested in 2012 in Queens for driving with a suspended license.
Later, in 2018, Carmine was charged on the counts of operating an automotive scrap and recycling yard in Queens without a license. Official records claimed that the family was crushing cars without a license and falsifying business records. Ultimately, Carmine avoided a prison sentence by entering a plea deal for operating an illegal scrapyard called LSM Auto Parts & Recycling at Richmond Hill. As per reports, the reality TV star again ran into trouble with the authorities in 2022 when state officials sued their registered company for allegedly releasing dangerous chemicals and toxic waste from their scrapyard.
The case was filed by state Attorney General Letitia James and environmental officials after the firm repeatedly ignored requests to clean up the pollutants. While the verdict on the case remains unknown, it is apparent that Carmine is still dealing with his legal issues. On the personal front, the 37-year-old likes to keep his life private and doesn't wish to disclose his personal relationships. Nonetheless, from what we can tell, he is in a relationship with a mystery lady.
Where is Luigi Now?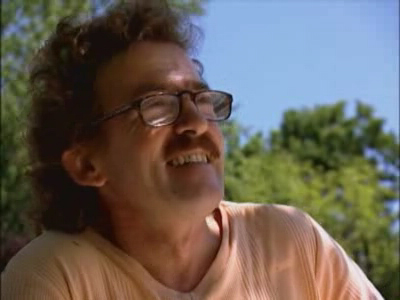 With an intense comedic presence, Francesco 'Luigi' Tridico had become an honorary member of the Gotti family. As the handyman for the Gotti clan, his tasks varied exponentially. However, the man solidified his presence after he decided to clean the pool in his Speedo. Years later, the humorous reality star has largely kept his life under wraps.
However, Luigi briefly appeared in a sit-down video with 'The Wining Hour,' where he divulged knowledge about wine and engaged in wine tasting. Born in Calabria, he also appeared in the 2014 anniversary special of the show, 'Growing Up Gotti: Ten Years Later.' Far from entertainment, the enigmatic Luigi enjoys life with family and friends privately.
Read More: Who is Victoria Gotti? Is She Married?