The fourth installment of the 'The Real Housewives' franchise, Bravo's 'The Real Housewives of New Jersey' is a reality TV series created by Scott Dunlop that revolves around the day-to-day lives of different housewives, focusing on not just their professional but also their personal lives as well. Over the years, the cast has gone through many changes, but some of the constant faces are Teresa Giudice, Melissa Gorga, Joe Gorga, Dolores Catania, Joe Giudice, and Jaqueline Laurita.
The drama surrounding the lives of affluent housewives keeps the viewers hooked and entertained through each episode. Moreover, the use of many locations throughout the series makes one wonder where exactly 'The Real Housewives of New Jersey' is shot. In order to put your curiosities to bed, we have gathered all the necessary details about the same!
The Real Housewives of New Jersey Filming Locations
'The Real Housewives of New Jersey' is filmed in New Jersey, New York, and the Dominican Republic, specifically in Ocean County, Passaic County, Bergen County, Essex County, Morris County, Atlantic County, Monmouth County, Hudson County, Middlesex County, New York City, and Punta Cana. The principal photography for the 13th season of the reality show seemingly commenced in late May 2022 and wrapped up in early August of the same year. Now, without much ado, let's take a look at all the specific sites that feature in the Bravo show!
Ocean County, New Jersey
Several important portions of 'The Real Housewives of New Jersey' are lensed in Ocean County, a county located in the south-central region of New Jersey. During the production process of season 13, the cast and crew members were spotted taping some key scenes in and around Toms River and Bay Boulevard in Lavalette. Moreover, The Ocean View Restaurant at 2 Boardwalk in Seaside Heights and Jenks Club at 300 Ocean Avenue North in Point Pleasant Beach feature in the reality series as well.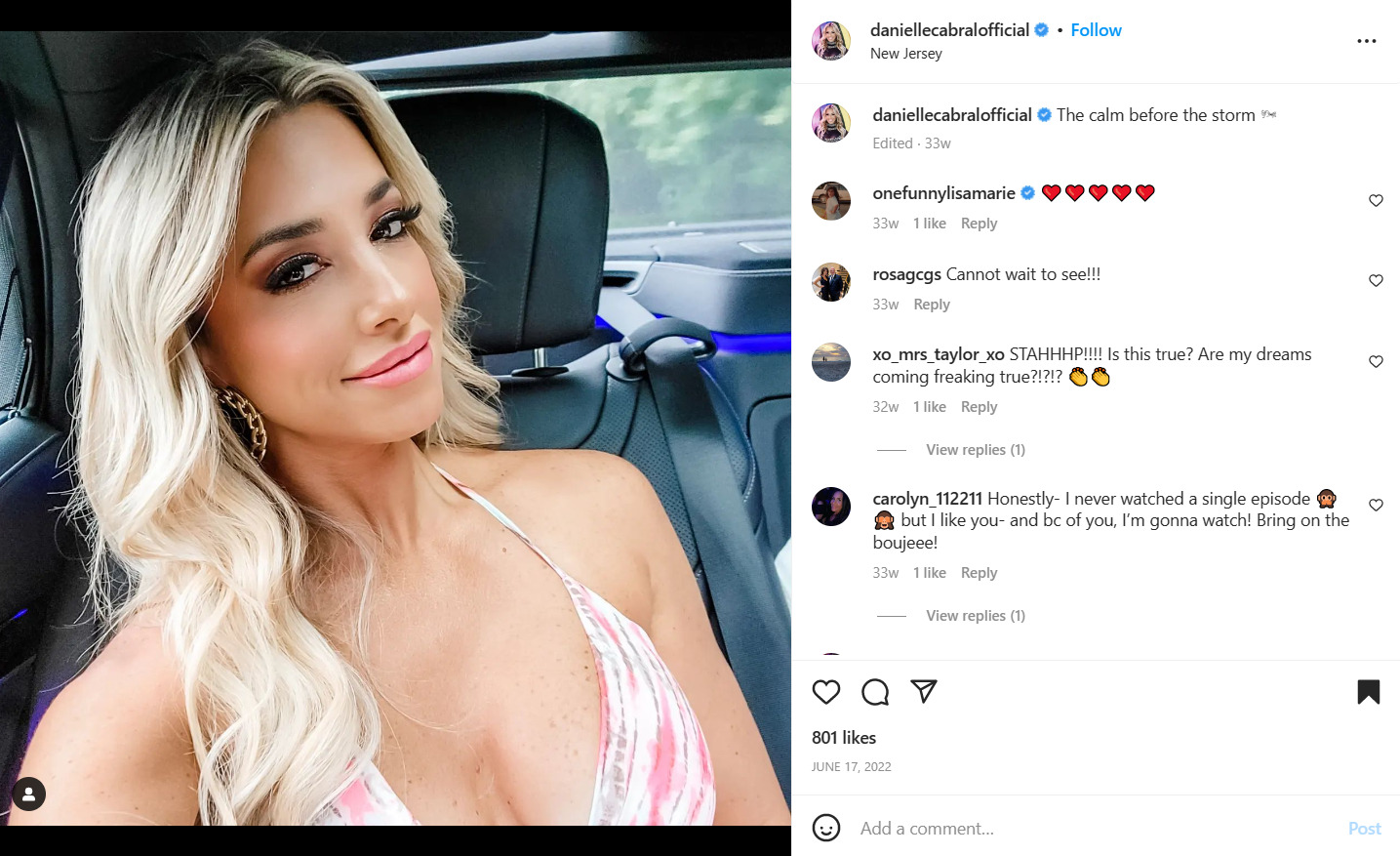 Passaic County, New Jersey
The production team of 'The Real Housewives of New Jersey' also set up camp in Passaic County, a county of New Jersey, which is also a part of the New York metropolitan area. The housewives and the rest of the crew members utilize the locales of various sites across the county, such as the borough of Totowa, Balocco's Restaurant at 110 Vincent Drive in Clifton, The Brownstone at 351 West Broadway in Paterson, North Jersey Country Club at 594 Hamburg Turnpike in Wayne, and Fullblown Blow-Out & Beauty Lounge at 42 Lake Drive West in Wayne.
Bergen County, New Jersey
Many pivotal sequences for 'The Real Housewives of New Jersey' are taped in Bergen County, the most populous county in New Jersey. Franklin Lakes and Oakland Diner at 72 Ramapo Valley Road in Oakland are a couple of regularly featured sites in the series. Furthermore, a number of important scenes are recorded in Aydin Center For Plastic Surgery at 140 NJ-17 # 200 in Paramus, Pizza Love at 637 Wyckoff Avenue in Wyckoff, and seemingly in Envy By Melissa Gorga at 7 East Ridgewood Avenue in Ridgewood.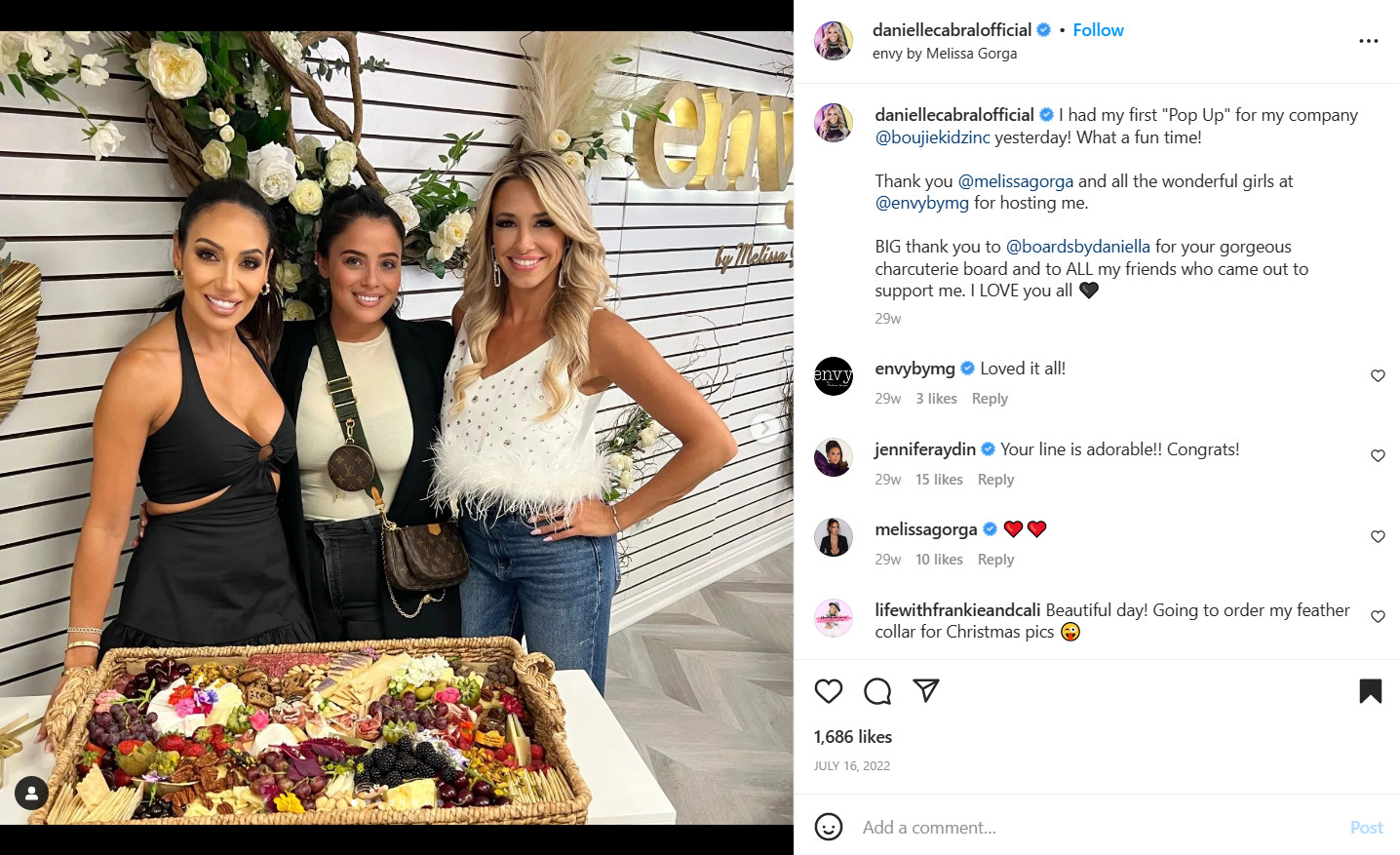 Other Locations in New Jersey
For shooting purposes, the filming unit of 'The Real Housewives of New Jersey' also travels to other locations in New Jersey, including the township of Montville. Envy by Melissa Gorga at 609 Bloomfield Avenue and Fresco da Franco at 15 Church Street, both in Montclair, are a couple of primary production locations of the show. Moreover, Borgata Hotel, Casino & Spa at 1 Borgata Way in Atlantic City, Lu Nello at 182 Stevens Avenue in Cedar Grove, The Highlawn at 1 Crest Drive in West Orange, and The Manor at 111 Prospect Avenue in West Orange, serve as important filming sites for the series.
The production team of the Bravo series also sets up camp at various other sites like Rails Steakhouse at 10 Whitehall Road in Towaco, Berkeley Oceanfront Hotel at 1401 Ocean Avenue in Asbury Park, and Tenth Street Pasta & Pizza at 1000 Willow Avenue in Hoboken. Some other locations that can be spotted in the reality show are Get Fit Health & Fitness Center at 410 US-46 in Fairfield (permanently closed), Il Capriccio Ristorante at 633 NJ-10 East in Whippany, Powerhouse Fitness Center at 50 NJ-10 in Whippany, Ponte Vecchio at 3863 County Road 516 in Old Bridge, Powerhouse Gym at 1091 US-9 in Old Bridge, and Waterside Restaurant and Catering at 7800 River Road B in North Bergen.
New York City, New York
Additional portions for 'The Real Housewives of New Jersey' are also shot in New York City, the most populous city in the country. Various sites of the city are featured in the reality series quite regularly, including Abracadabra at 19 West 21st Street and Casa D'Angelo at 146 Mulberry Street Between Hester and Grand Street. A few scenes for season 13 of the Bravo series were lensed in Roller Jam USA at 236 Richmond Valley Road in Staten Island.
Punta Cana, Dominican Republic
The filming unit of 'The Real Housewives of New Jersey' also travels to Punta Cana, a resort town in Dominican Republic's easternmost region. It is considered the second most popular tourist destination in Latin America and is known for its blue turquoise waters, gorgeous white sand beaches, and balnearios that face the Caribbean Sea as well as the Atlantic Ocean.
Read More: Shows Like The Real Housewives