Two-time Academy Award-winning 'Million Dollar Baby' Hilary Swank is among the most common faces in Hollywood. No matter the role, her fierce onscreen presence sets her apart from her contemporaries, and this is manifested in movies like 'Boys Don't Cry' (for which she won an Academy Award; the other one is for 'Million Dollar Baby'), 'Freedom Writers,' 'The Resident,' 'The Black Dahlia,' 'Logan Lucky,' 'Insomnia,' and 'The Hunt,' and the shows 'Away' and 'Alaska Daily.' Movies such as 'Million Dollar Baby,' 'Freedom Writers,' and 'Alaska Daily' showcase her range and offer a taste of her acting prowess. For those who have already seen her movies and are waiting for Hilary Swank's upcoming ventures, here they are.
1. Ordinary Angels (2024)
'Ordinary Angels' is written by brothers and director duo Andrew and Jon Erwin based on an original draft by Kelly Fremon Craig and Meg Tilly. The drama movie is inspired by true events and tells the story of Sharon Stevens, a hairdresser from Louisville, Kentucky. Stevens does all in her power, both as a loving and caring person and as a business owner, to help Michelle, the younger of the two daughters (Ashley is the name of the elder one) of widower and blue-collar worker Ed Schmitt. Michelle is in dire need of a liver transplant as soon as possible owing to a liver deficiency that she was born with. Sharon raises money for Michelle, as well as defends them during a financial bureaucracy.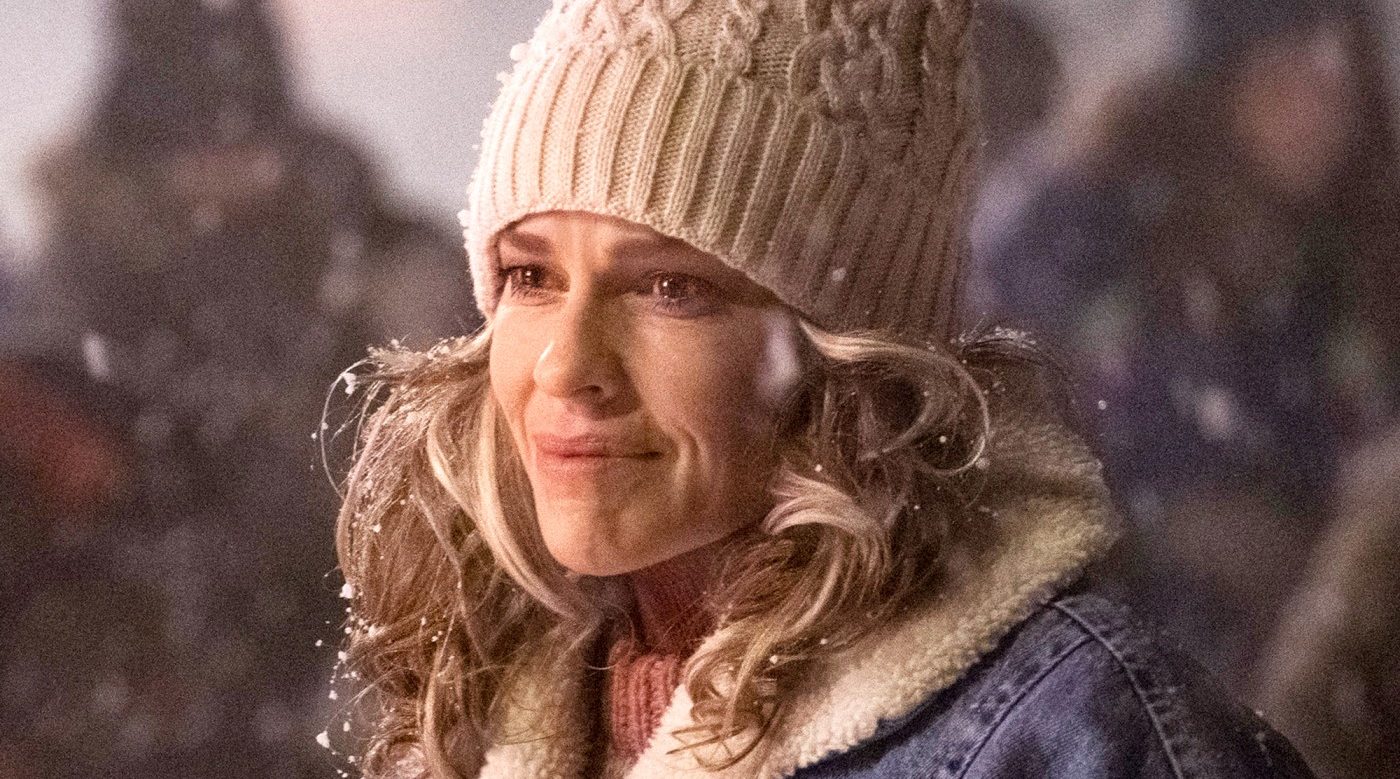 When a snowstorm hits the town the same night that Michelle has to be taken to a hospital in Nebraska, Sharon even brings together the entire neighborhood to help Ed and his daughter. The cast of the movie includes Hilary Swank as Sharon (Stevens), Alan Ritchson as Ed Schmitt, Emily Mitchell as Michelle, and Skywalker Hughes as Ashley Schmitt, along with Nancy Travis, Amy Acker, Tamala Jones, Dempsey Bryk, Drew Powell, Stephanie Sy, Nancy Sorel, Ryan Allen, David Lawrence Brown and Erik Athavale. The movie will be released in theaters on October 13, 2023. In case you haven't yet, you can dive into the trailer here!
2. Before She Disappeared (TBA)
The latest addition to Hilary Swank's TV show roster is the onscreen adaptation of Lisa Gardner's 2021 novel 'Before She Disappeared.' The plot revolves around Frankie Elkin, a recovering alcoholic who is obsessed and determined to solve missing person cases that have been overlooked or discarded (In the novel, Frankie Elkin searches for two teenage girls missing in Boston).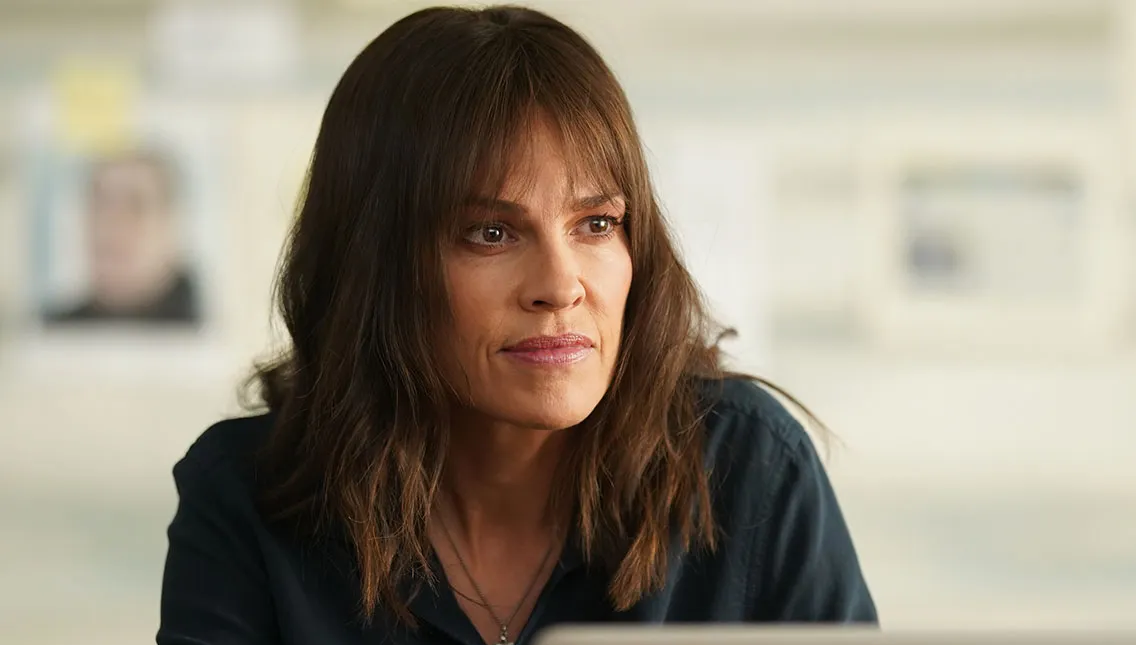 While there is no update about who will pen the script, we cannot negate the probability that Gardner herself will write it. As per the latest reports, only Swank's casting has been finalized and it is likely that she will play Frankie Elkin. She is also one of the executive producers. Further updates about the rest of the cast, the production, and a potential release date, are awaited.
3. N.A.R. (TBA)
Directed by Greg Kwedar and written by Clint Bentley and Kwedar, 'N.A.R.' is an action thriller set in Latin America. It shows a wounded pilot who has to trust a stranger who claims to be a part of a huge network aimed towards getting her safely out of the hostile territory where she is. The question is can she trust him? Is he telling the truth? The vast network that is mentioned here is the counterpart of a real program of the US Department of Defense, N.A.R. (Non-conventional Assisted Recovery); hence the title.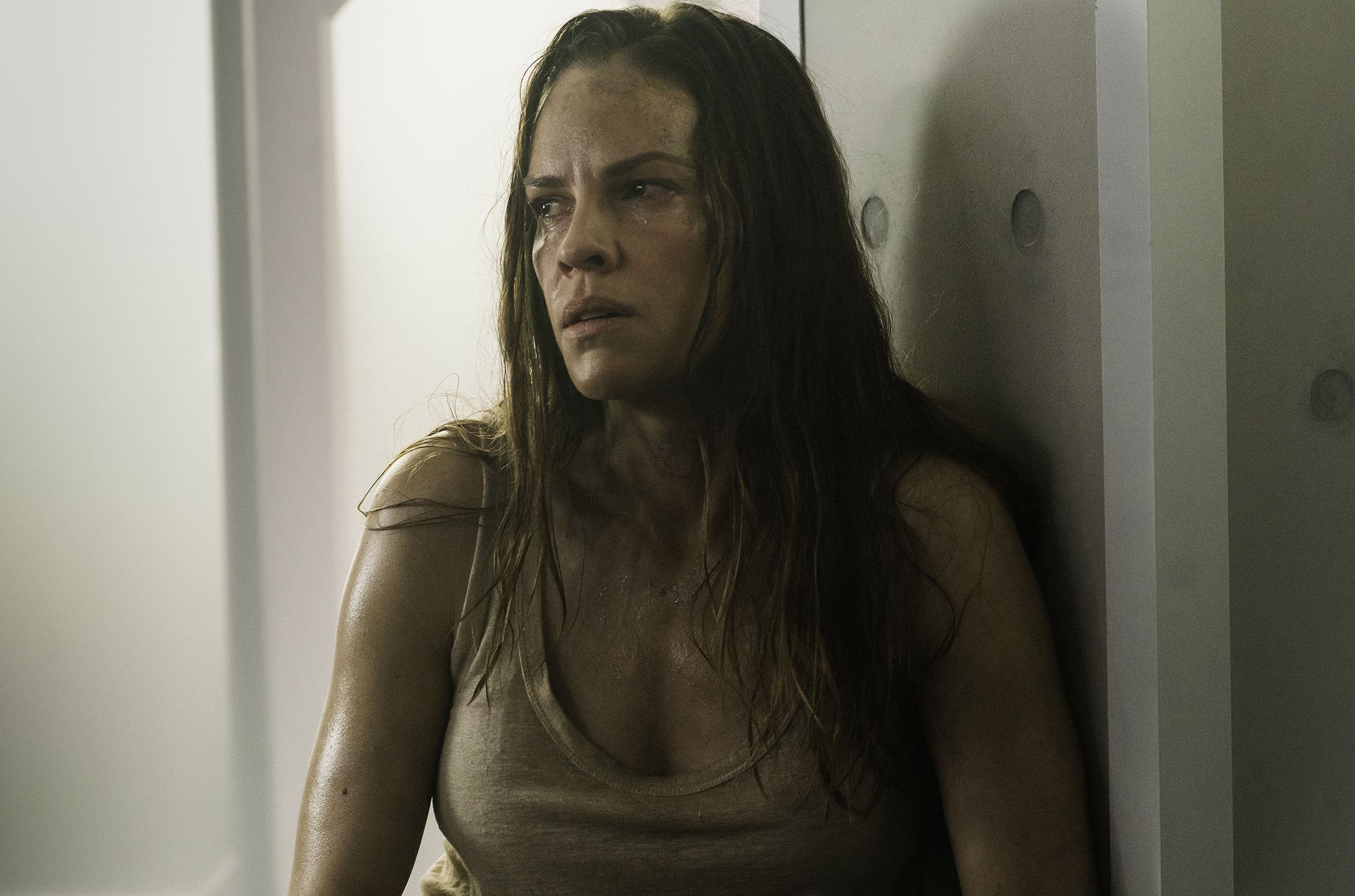 Swank will play the pilot while Peter Berg, the only other yet-disclosed cast member is likely to play the stranger though it is not officially confirmed. Swank serves as an executive producer along with Bryan Stern who is both a Career counterintelligence officer and a NAR handler who serves as a consultant. The movie is currently in its pre-production stage and further updates are awaited.
4. Speed Girl (TBA)
Based on Stephan Talty's book of the same name that was published in 2017, 'Speed Girl,' is a biographical drama that tells the story of now-retired professional race car driver and Automotive Hall of Fame inductee Janet Guthrie who became the first woman to qualify for and compete in both the Indianapolis 500 and the Daytona 500, annual motor races, in 1977. In the history of the NASCAR Winston Cup Series, she is also the first woman to lead a lap. While showcasing Guthrie's life, passion, persistence, and achievements, the movie will also throw light on the fight for women's rights that was picking up speed during the 1970s.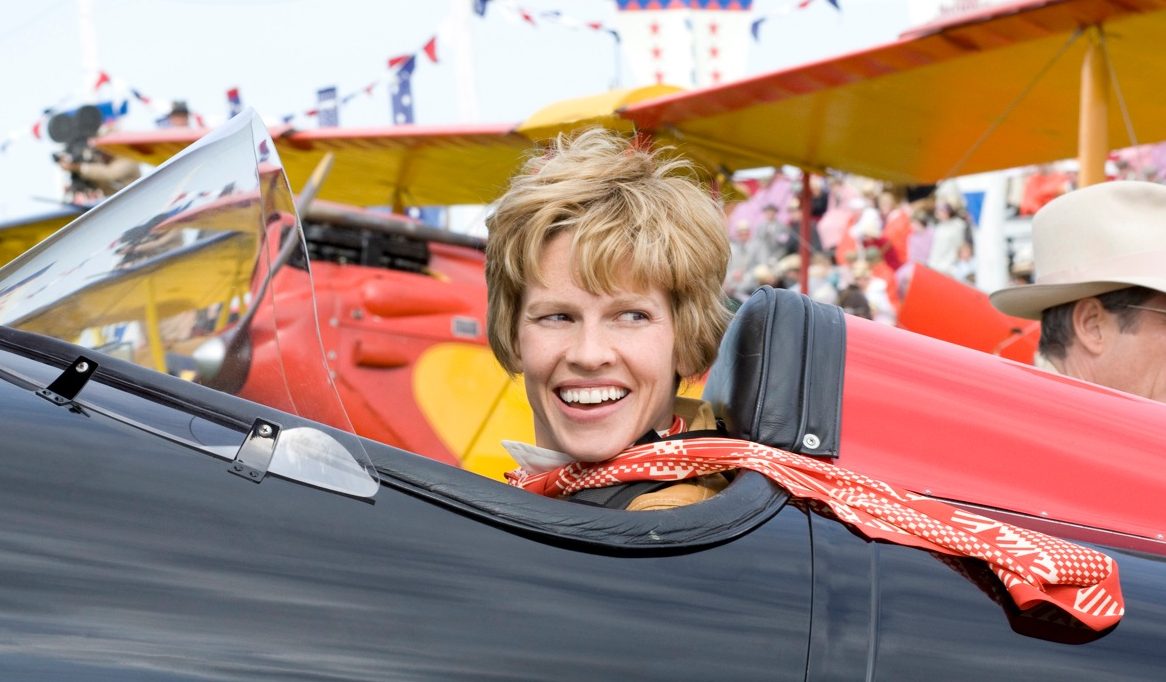 Guthrie's contribution to it has been huge and it has made her an inspiring icon for future female racers as well as a face of change. Swank will star as Guthrie, and she also serves as an executive producer. While talking to Deadline about the movie, she mentioned how the film is a story of female empowerment and striving toward one's dreams. The adapted screenplay has been written by Bryan Johnson and Jason Keller, who has co-written 'Ford v Ferrari.' As per the latest updates, the movie is in its script stage. So we are yet to find out who the director will be and the rest of the essential updates.
Read More: Best Movies of Hilary Swank