Biopics are familiar ground for Ron Howard. In a filmmaking career spanning nearly four decades, he has made some of the most of the well-known biographical films in the history of American cinema, including the highly-celebrated 'Apollo 13' and 'A Beautiful Mind'. One common theme that has resonated in almost all of Ron's works is the ultimately uplifting pursuit of the American Dream. His 2020 outing, 'Hillbilly Elegy', revolves around three generations of the Vance family and their collective desire for happiness while clinging to their Appalachian values. SPOILERS AHEAD.
Hillbilly Elegy Plot Synopsis
The film is based on the memoir of the same name by J. D. Vance. Its non-linear narrative has two distinct storylines that eventually combine to give the movie a coherent ending. One story follows J.D. (Owen Asztalos) when he is in his early teens, while in the other – set about 14 years later – J.D. (Gabriel Basso) is a Yale student looking to secure an internship at a law firm in Washington so that he can move there with his girlfriend, Usha (Freida Pinto).
J.D. has grown up in Middletown, Ohio, although he has always considered himself to be from Jackson, Kentucky. It's where his grandparents, Mamaw (Glenn Close) and Papaw (Bo Hopkins), are from. Every year, the family spends some time there. But it's not their home, no matter how much J.D. wishes it to be. Although they always will be rooted in Kentucky, their home is in Ohio. J.D.'s grandparents were the ones who first moved there when they were not much older than J.D. is now. However, their pursuit of happiness didn't turn out to be the way they wanted it to.
As we later learn, the marriage was abusive and left irreparable psychological and emotional imprints on their two daughters, Bev (Amy Adams) and Lori. Mamaw and Papaw have since split up and lived in different houses. Bev, who is J.D. and his sister Lindsay's (Haley Bennett) mother, hasn't done a better job than her parents with her children. Her life has become a string of forgettable men. She is a trained nurse but can't seem to keep a job. She has drug issues that are getting progressively worse. Her children are the ones who often end up taking care of her.
When J.D. starts using marijuana and vandalizes a property with his friends, Mamaw decides that it is time for her to step in. After J.D. moves in with Mamaw, her firm but loving influence gradually changes him. He enlists in the US Marines and serves in Iraq. After returning to civilian life, he attends Ohio State before enrolling in Yale Law School. By 2011, he is vying for the internship when Lindsay calls him and tells him that Bev has overdosed on heroin.
Hillbilly Elegy Ending
The plot shifts back and forth between the younger and older J.D. as he travels from New Haven, Connecticut, to Middletown to see his mother. There is an amount of survivor's guilt in him when it comes to his sister, Lindsay. She has her own family now, but because she never left the hometown, the responsibility of looking after their mother almost automatically fell on her.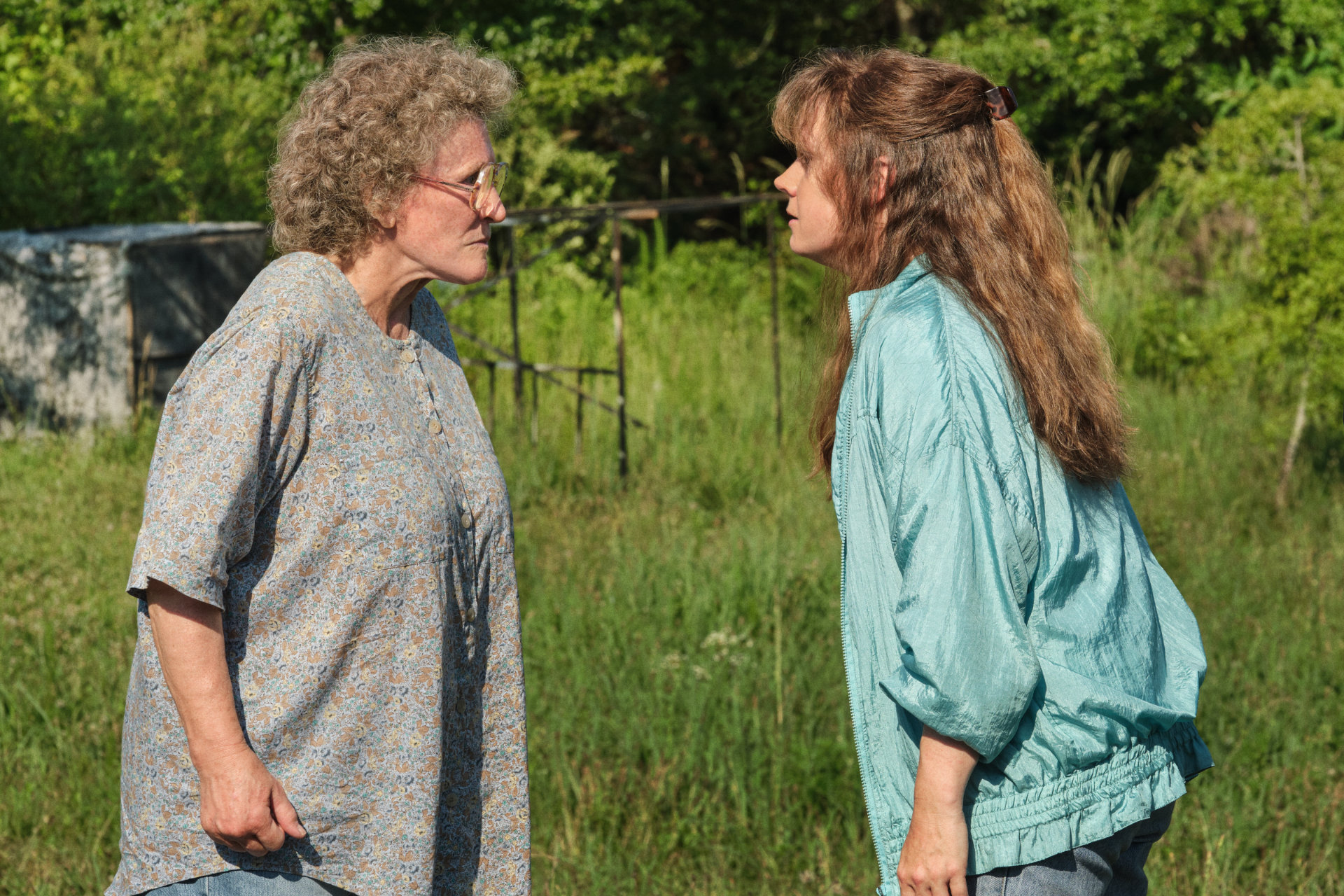 What J.D. fails to understand in that brief moment of hubris of his success is that his sister has found happiness in her own way. Lindsay is married to a man she has been in love with since she was a teenager and is a wonderful mother to her three children. She has clearly managed to overcome the precedence set by her mother and grandmother.
Overcoming Fear
J.D. has to put everything on hold when he returns to his old life, including the internship and even his relationship with Usha. When he first learns that he has been selected for the final round of the interview, he is genuinely happy. But then, guilt returns and brings frustration with it. He knows that if he starts driving soon, he will be in New Haven in time for the interview.
However, seeing how volatile Bev has become, J.D. teeters between his responsibility as a son and his hope to attain the American Dream. It is Lindsay who comes to his rescue then and rebukes him for making them his excuse. She knows that he is afraid because he is so close to achieving his life-long goals. More importantly, she knows that if J.D. misses this opportunity, he will blame them as well as himself for the rest of his life.
Embracing Destiny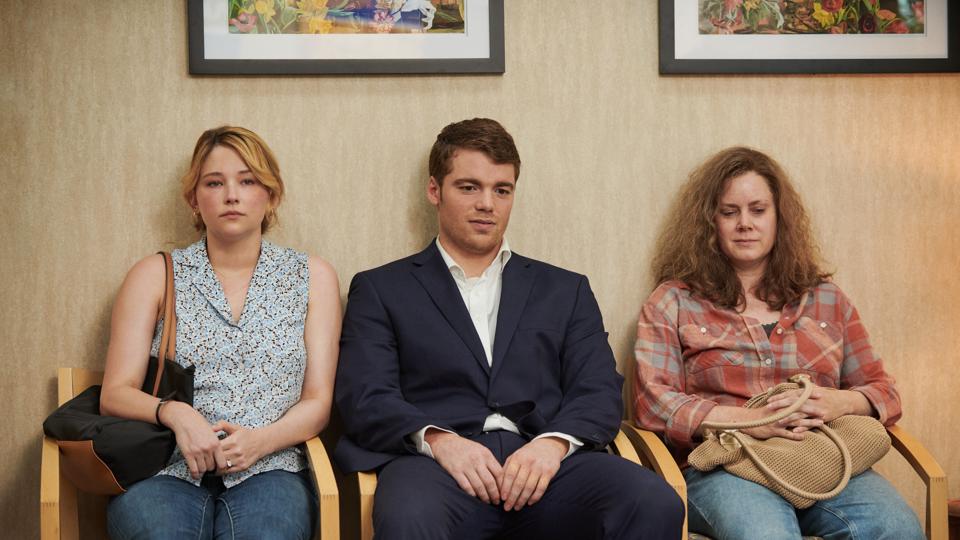 Part of J.D.'s attempt to hide certain aspects of his family from Usha stems from his sense of shame. Again, it's Lindsay who advises her brother to let his girlfriend in. As it turns out, they have more things in common than he initially thought. After all, she was born into an immigrant family and has seen her share of struggles. He speaks about her to Bev as he drives her around the town. She first refuses to be admitted to a rehabilitation facility.
J.D. then takes Bev to her boyfriend's home, who throws out her clothes and demands that they leave. On his sister's advice, he takes Bev to a motel, still unsure whether he should go or stay. But when he stops his mother from injecting herself with heroin, he realizes that he can't save her. Bev used to be a good student and had a bright future ahead of her. But after her life started going spiraling out of control, she never recovered.
Bev's mother and father weren't there for her. When Mamaw took on the responsibility of raising J.D., it was her way of making up for her failure with Bev. Although Mamaw dies some years after J.D.joins the Marines, the impression she left on him is permanent. Remembering his grandmother's words, he walks away from his unstable mother. "… where we came from is who we are, but we choose every day who we become."
As J.D. walks into the interview room, he accepts that he is part of a legacy that he shares with other members of his family, both dead and alive. At the same time, he looks forward to what lies ahead. The film ends after informing the audience that the real J. D. Vance and Usha are married and have two children. Bev has been sober for six years, and her life now mostly revolves around her five grandchildren. The film also reveals that J.D. has moved back to Ohio with his family. Evidently, he has indeed found the American Dream or rather the modern rendition of it.
Read More: Movies Like Hillbilly Elegy