The seventies. Wild, vivacious, angry, seductive, emotional all these adjectives will fall short to describe this decade of Bollywood. In my humble opinion, this is the decade where an entire generation of film lovers often look back to find the point in time, when their love affair with Bollywood truly began. The swashbuckling Dharmendra, the romantic Rajesh Khanna, the dashing Vinod Khanna, the dream girl Hema Malini, the poignant Sanjeev Kumar and towering above all, the great Bachchan. While sixties were all about romance and story telling, the seventies were about the angry protagonist raring to go to any extent to achieve his dreams.
The stories of lost families, broken relationships, hardships of common folks mesmerised the viewers. In the protagonist's tryst for justice for the misfortune he had incurred, the audience could identify their own misery. When the hero cried, their hearts wept. When he danced or sang songs, they erupted with joy. But that was not all. Along with the crowd loving mass entertainers, slowly a surge of parallel movies started making inroads. These were the films, which told the stories from a different aspect, eventually becoming the thinking man's cinema. Such was the enigma of the seventies. It was a tough task to pick twenty best films of this era but nevertheless we tried our best. Ladies and gents, with drumrolls, presenting the list of the top 20 Bollywood movies of the 1970s.
20. Mera Gaon Mera Desh (1971)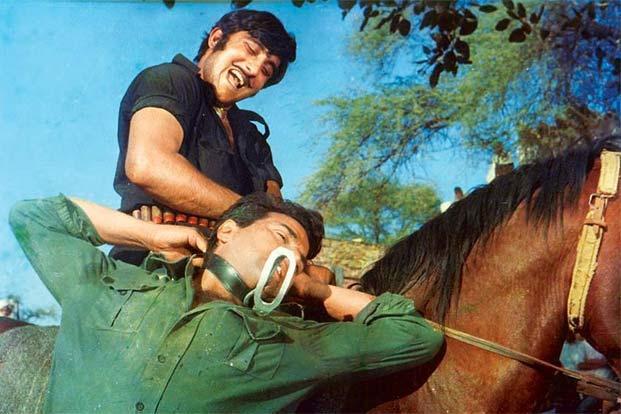 This movie shall always be remembered for the villain rather than the hero. Vinod Khanna as the notorious dacoit Jabbar won accolades. The movie fashions a tale around the theme of dacoits troubling a village and how a stranger becomes the saviour of the villagers. The theme of dacoits is a oft-repeated theme of Bollywood and is quite similar to the wild west saga of its contemporary Hollywood, where an outsider steps into to save the innocents from tyrants. The movie starred Dharmendra and Asha Parekh but Vinod Khanna as Jabbar became the talk of the town. Music was by Laxmikant Pyarelal and songs like 'Maar Dia Jaye' and 'Apni Prem Kahaniyan' became chartbusters. In a way, this film became the stepping stone of success for 'Sholay' as the later had many sequences common with this film.
19. Johnny Mera Naam (1970)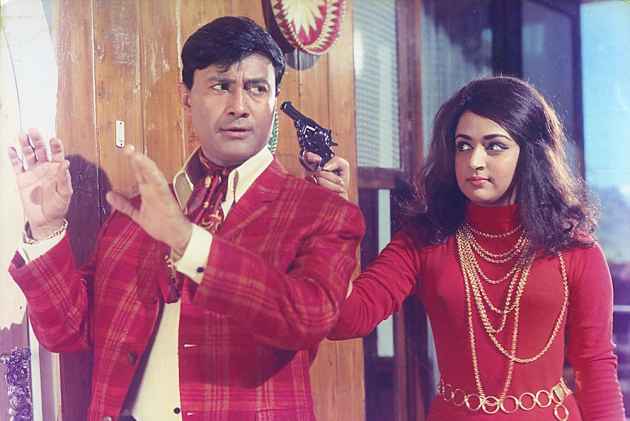 Vijay Anand was way ahead of his time. His style of storytelling was different from others. So when the theme of lost brothers became formulaic, he chose to do it, albeit in style. The brothers Sohan and Mohan, get separated in childhood. One grows up to be a CID officer, the other becomes a gangster. The CID officer eventually befriends the gangster to infiltrate an international group of criminals, which is headed by a man responsible for the murder of Sohan and Mohan's father. Colourful, vivacious, a beautiful Hema Malini and a superb climax; 'Johnny Mera Naam' gave a Dev Anand a panache that he adopted through the end of his career. Music was equally brilliant. Chartbusters like 'Pal Bhar Ke Liye Koi Humein Pyar Karle' and 'Oh mere Raja' are still popular on the radio.
18. Yaadon Ki Baarat (1973)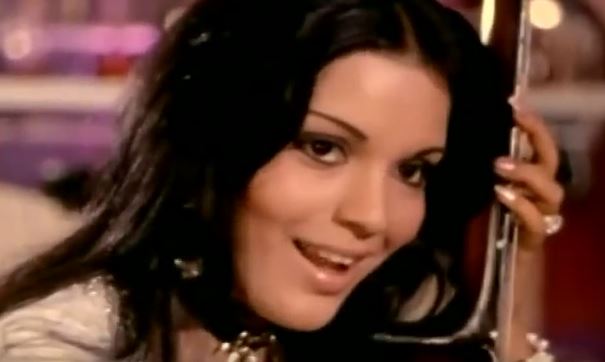 Some say that 'Yaadon Ki Baarat' paved the path for the masala films that has ruled Bollywood for so many years. It had every ingredient of a successful commercial potboiler. The script was written by the iconic pair of Salim-Javed, directed by Nasir Hussein who had made a name for himself for making entertainers and it became golden with the scintillating music by RD Burman. Songs like 'Chura Liya Hai Tumne Jo Dil Ko' and 'Lekar Hum Deewana Dil' became the signature style of Asha Bhonsle. Made on the concept of lost and found, it was appreciated by the audience for its youthful charm and cheesy offerings such as the brothers singing their family song and get reunited. Starring Dharmendra, Zeenat Aman, Neetu Singh, Vijay Arora and Tariq Khan, this film also became the first screen appearance of an eight year old, Aamir Khan !
17. Zanjeer (1973)
Police Inspector Vijay, is looking for his parent's murderer. The only link to the murder is a bracelet having a horse's figurine on it, which has tormented Vijay in his nightmares. A lanky and tall actor, who by that time had only dabbled in films that turned out to be damp squibs was chosen by director Prakash Mehra and writers Salim-Javed. This turned out to be a masterstroke as the angry young man persona was born and Amitabh Bachchan exploded on screens like never before. His portrayal of a man seeking justice for his parents murder was appreciated by critics and fans alike. Despite being the fourth choice, after Dharmendra, Dev Anand and Raaj Kumar had rejected this role due to various reasons, Amitabh Bachchan justified the script of Salim-Javed and gave an impactful performance. Co starring Jaya Bachchan (Then Bhaduri), Ajit and Pran, 'Zanjeer' proved to be the lucky break, as Amitabh Bachchan cemented his popularity among the viewers.
16. Ankur (1974)
In the melee of several commercial entertainers being made by the directors, there were some who came up with stories that were different from others. These stories talked about the society, people and often challenged the viewer to ask that question to themselves. 'Ankur', directed by Shyam Benegal depicts social inequalities in a village, where the central characters reside. Surya, played by Anant Nag, is the son of the Zamindar who has his roving eyes on Lakshmi, a servant belonging to the Dalit caste, played by Shabana Azmi, married to a mute person. A carnal relationship develops between the two but when the Lakshmi becomes pregnant, Surya persuaded by his wife, throws her away. Her mute husband, who is blissfully unaware of the actual events transpired accepts the fact that her so-called infertile wife is blessed by the Gods. Words like brutal, poetic, intense fall short to describe 'Ankur' which became the directorial debut of Shyam Benegal and gave Indian cinema, Shabana Azmi.
Read More: Best Bollywood Movies of the 1960s
15. Kabhi Kabhie (1973)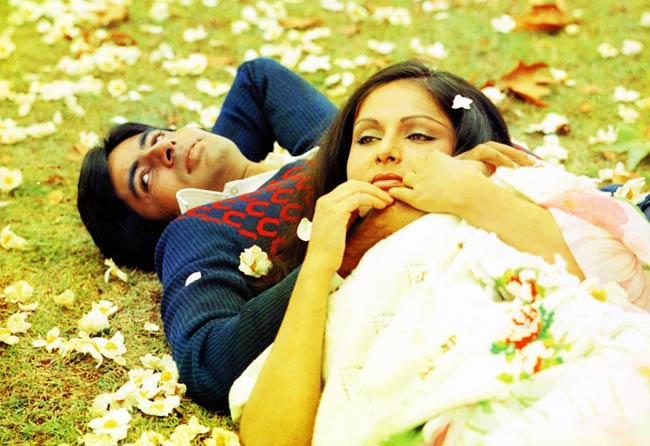 Romance as a genre, has been much exploited in Indian cinema. But seldom the concept of unrequited love is explored in detail. 'Kabhi Kabhie' is one of those rarities in Indian Cinema that explores that grey area. While the basic plot is essentially a series of love stories and their ultimate outcomes but the movie explores many themes underneath it. No discussion on 'Kabhi Kabhie' can culminate without mentioning Sahir Ludhiyanvi, who had penned the poems recited by the protagonist Amit. The titular poem 'Kabhi Kabhie' depicts the pain and anguish of man who has lost the love of his life. Starring Amitabh Bachchan, Rakhee, Shashi Kapoor, Waheeda Rehman, Rishi Kapoor and Neetu Singh, it's a beautiful and poignant take on relationships which can go beyond the social bond of marriage.
14. Koshish (1972)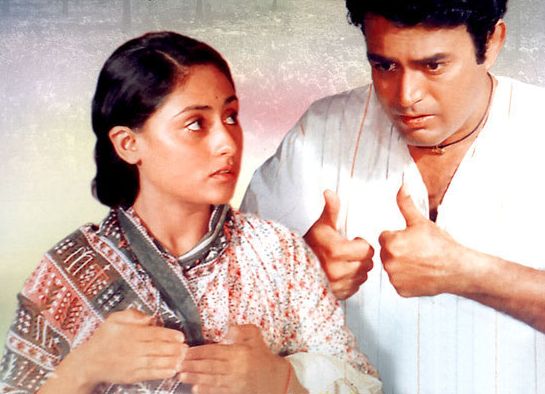 'Koshish' is the story of a couple, who are both deaf and mute and their tryst with life and its challenges. Hari and Arti, get married despite of both being deaf and mute. Oblivious to the spanner that fate throws to their lives, they keep going on. It's the unspoken yet believable love between the couple that makes this movie immensely watchable. The lead actors give fine performances and as viewers, one feels compelled to share the pain and despair that is depicted on screen by the actors. In one of the most heartbreaking scenes of the film, the infant dies outside of the house in rain and the deaf couple are unable to realise the same. It brings a lump to the throat. Starring Sanjeev Kumar, Jaya Bhaduri and Asrani, 'Koshish' is a masterpiece directed by the maestro Gulzar.
13. Choti Si Baat (1976)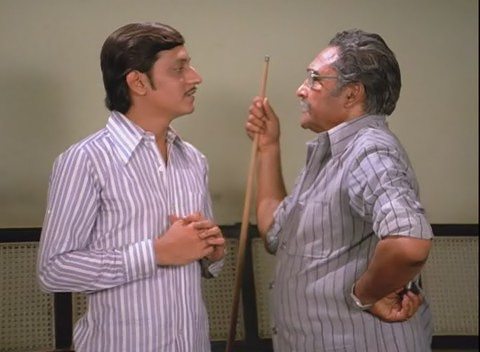 Well, it's not always the flamboyant guy who takes home the girl. Some times, the good hearted meek guy also gets to do that. Basu Chatterji's 'Choti Si Baat' tells about Arun who likes Prabha but being shy, is not able to reciprocate it openly. His competitor is Nagesh, the flamboyant who always manages to steal Prabha right under Arun's nose. Dejected, Arun reaches out to Col. Julius Nagendranath Wilfred Singh played by Ashok Kumar, a man famous for his out-of-the-box solutions. Under his tutelage, he flourishes and transforms himself into a charming young man. But will Prabha see through this facade and fall for the real Arun? Rest of the movie deals with this conundrum, as us viewers are subjected to several hilarious situations. It's a sweet film, highlighting the ordeal of the shy young men around us. Starring Amol Palekar, Vidya Sinha and Asrani, this is a laugh riot. While 'Choti Si Baat' depicts the story from the man's point of view, 'Rajanigandha' directed by the same director, tells the same story, from a woman's perspective and is much poignant.
12. Chupke Chupke (1975)
A retelling of the Bengali film, 'Chodobeshi', this is a laugh riot and remains a family entertainer even after so many years. In a challenge of oneupmanship, leads Parimal to become a driver in the family, he's married into. Later he forces his best friend Amit to pose as Parimal to create more confusion. Over many hilarious situations, the movie explores different shades of adultery, albeit in a lighter manner. Starring some of the biggest names like Amitabh Bachchan, Dharmendra, Jaya Bhaduri, Sharmila Tagore, Om Prakash and Asrani, 'Chupke Chupke' is always remembered for it's rib tickling entertainment. Sequences of Dharmendra, playing a Botanist turned driver speaking in a chaste Hindi to irritate his unsuspecting brother-in-law and Amitabh Bachchan, playing a English lecturer but forced to teach Biology are the highlights of the movie.
11. Amar Akbar Anthony (1977)
The best part about cinema is along with the likes of Satyajit Ray, Mrinal Sen, Adoor Gopalkrishnan who are the masters of storytelling, we also get to see those directors whose films may or may not evoke sense, but are on the heavier side of entertainment. Manmohan Desai was known was the master of commercial potboilers of the seventies. In 1977, he had 4 major releases as director and all of them ran to packed houses. But the one that got captured in the minds of cine goers, was 'Amar Akbar Anthony'. Three brothers, getting separated in childhood, grow up in three different religions, eventually becoming a police officer, a qawwali singer and a bootlegger. Bizarre circumstances bring them together and they fight against their common enemy, who had split the family years ago. Ludicrous, madcap, whacky call it by any name but one thing is for sure, you're bound to have fun watching it. Starring Amitabh Bachchan, Vinod Khanna, Rishi Kapoor, 'Amar Akbar Anthony' became the benchmark of family entertainers.
Read More: Best Bollywood Movies of the 1990s
10. Nishant (1975)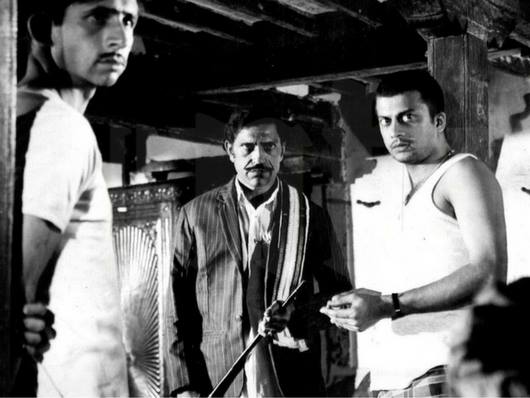 One of the most disturbing yet accurate portrayal of the rural India, where the land of rule is written by the ones having power is 'Nishant'. Director Shyam Benegal's hard hitting social drama is about the gang rape of a woman by the powerful Zamindar's brother and they use their clout to prevent the woman from getting justice. Benegal chooses to tell a story that is violent and tragic yet it's told without any excessive melodrama. The portrayals of the characters are authentic, in fact the Zamindar played by Amrish Puri gives shudders to the audience. This film, boasted of a superb cinematography from Govind Nihalani and a poignant background music by Vanraj Bhatia, this movie became the launch pad of two effervescent actors – Smita Patil and Naseeruddin Shah.
9. Abhimaan (1973)
Perhaps one of the earliest films to have depicted the internal struggle of a couple, where the one's success sends the other into a trip of jealousy and self doubt, 'Abhimaan' is a masterpiece directed by Hrishikesh Mukherjee. featuring the real life couple of Amitabh Bachchan and Jaya Bhaduri, this is the story of Subir and Uma. Subir, a famous singer himself, gets drawn towards Uma, a village belle with an immaculate sense of music. After the wedding, Subir decides to give Uma a chance to sing. As it turns out, Uma becomes more successful than him and this drives him crazy. Jealousy creeps in and creates a barrier between the couple. Poetic, poignant and melodious is how 'Abhimaan' is remembered. SD Burman crafted the melodious music, which remains a crowd puller even today. 'Tere Mere Milan Ki Yeh Raina', 'Meet Na Mila Re Man Ka', 'Loote Koi Man Ka Nagar' remain as some of best work of the maestro Burman till date.
8. Paakizah (1972)
Based in the by lanes of Lucknow, 'Paakizah' explores the sad world of nautch girls as they spend their entire lives in the shadowy lanes of the brothels and red light areas. Sahibjaan, played by Meena Kumari is a nautch girl who falls in love but is stopped from getting married by the so called laws of the society. Despite various attempts to pull her down, the virtuous Sahib Jaan remains in love. Made over 14 long years, director Kamal Amrohi chose this sensitive subject to showcase the acting skills of his dear wife and muse Meena Kumari. As the nautch girl Sahib Jaan, she won laurels for her accentuated performance. Incidentally this became her last performance ever as she passed away some time later. Music was crafted by Ghulam Mohammed and Naushad. It was widely appreciated for the songs like 'Chalte Chalte', 'Inhi Logo Ne', 'Chalo Dildar Chalo' and 'Thade Rahio'.
7. Don (1976)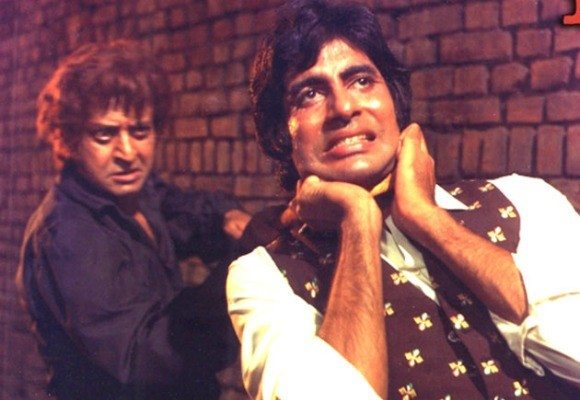 When we speak about Amitabh Bachchan, among the many the iconic roles that he starred as, the most prominent one was of Don. Chandra Barot's 'Don' tells the story of a lookalike of a wanted criminal, who is placed as a mole inside the gang, to help the police uncover its true intentions. But when the only person knowing the truth about the insider dies, the mole gets cornered by both the police and the rest of the criminals. It takes all of his wits to come out of the issue and put the true culprit behind the bars. Mr. Amitabh Bachchan is the actor, on whose stardom the newer generation grew up with. To see him play the charismatic Don and his lookalike the simpleton Vijay, who turns into the nefarious Don was the treat to the eyes. The movie ran to packed houses and even today commands an audience when it airs on TV. It's ironical that Chandra Barot, the director of this film never achieved success of similar level ever again.
6. Mera Naam Joker (1970)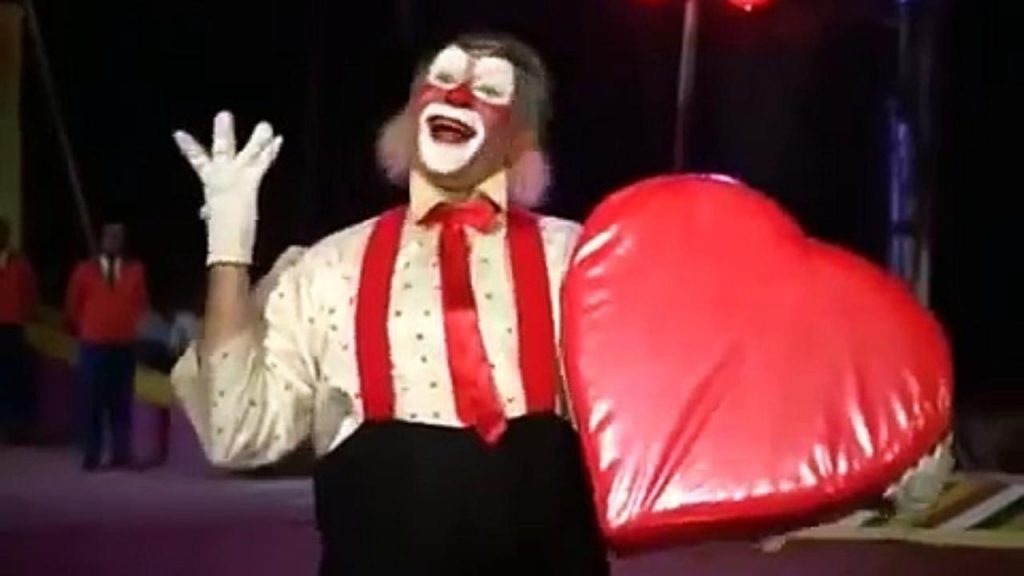 The showman Raj Kapoor's autobiographical, 'Mera Naam Joker' tells the story of Raju, a clown in the success and his tryst with life. The movie, shows Raju's life in an episodic manner and weaves his story around three women that he fell in love with. The three women represent three phases of love in Raju's life and work as metaphors of infatuation, true love and sacrifice. When the movie had released, it had tanked spectacularly with critics calling it a vanity project of a self-obsessed man. The audience also failed to appreciate it, putting Raj Kapoor into huge debt. Over the years, this movie has managed to achieve a cult status thanks to a religious fan following of the film maker.
Read More: Best Bollywood Movies of the 2000s
5. Aandhi (1975)
The story of a politician's daughter leaving her husband to lead the political party, founded by her father does not leave anything to speculation that on which real life person, it was allegedly based upon. How ever, that does not take away the fact that 'Aandhi' was one of the finest films of the seventies. Directed by Gulzar, it is the story of a woman's predicament to choose between her ambition and love. Though she chooses ambition as her goal but it comes at a price as barriers get created between the couple. RD Burman conjured his magic and evergreen classics such as 'Tere Bina Zindagi Se Koi', 'Tum Aa Gaye Ho' and 'Iss Mod Se Jaate Hain' became immortalised for the music lovers. Starring Sanjeev Kumar and Suchitra Sen, in her last performance in Hindi cinema, 'Aandhi' remains a must watch for cine goers.
4. Deewar (1975)
The angry young man persona of Amitabh Bachchan, which came into prominence via 'Zanjeer', exploded on screen with 'Deewar'. Playing Vijay, the protagonist who chooses the wrong path to succeed in life, after his honest father is beaten to death by a mob for corruption, Amitabh Bachchan gave a performance of a life time. 'Deewar' was written by Salim-Javed who had a penchant for writing stories that mimicked life. And in Vijay's life, the audience could relate to that wrong doing that may have occurred to them in their own lives. Salim-Javed also came up with some brilliant dialogues which became synonymous with the persona of Bachchan. 'Main aaj bhi phenke hue paise nahi uthata' and 'Aaj, Khush Toh Bahut Hoge Tum' are every cine lovers favourite. The movie also starred Shashi Kapoor and Nirupa Roy, who together with Amitabh Bachchan brought magic on screen. The struggle between a criminal and a police officer, who also are brothers became one of the highlights of the movie.
3. Gol Maal (1979)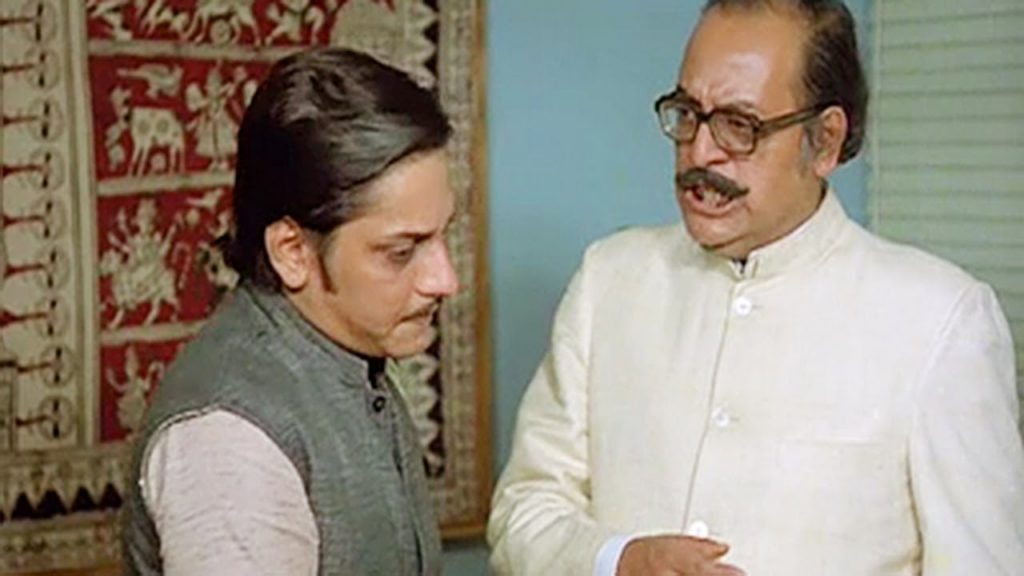 Ram Prasad, a vivacious young man, is forced to play meek in front of his boss Bhawani Shankar, who is a stickler for rules. But when Bhawani accidentally sees Ram in his actual flamboyant avatar, Ram conjures up a story about his fictional twin lookalike brother Laxman Prasad. Only difference between the two is a moustache ! Thus starts the game, where Bhawani favours Ram for his honesty and wants him to get married to his daughter. But her daughter despises Ram and is in love with Laxman aka Lucky the brash young man. Rib tickling, hilarious, hysterical and literally living upto its name, mayhem is what Hrishikesh Mukherjee's 'Gol Maal' is all about. Music was by RD Burman, who enthralled the audience with the soul stirrer 'Aanewala Kal Jaane wala Hai'. Packed with some fine performances from Utpal Dutta, Amol Palekar and Dina Pathak, this is a madcap entertainer.
2. Anand (1971)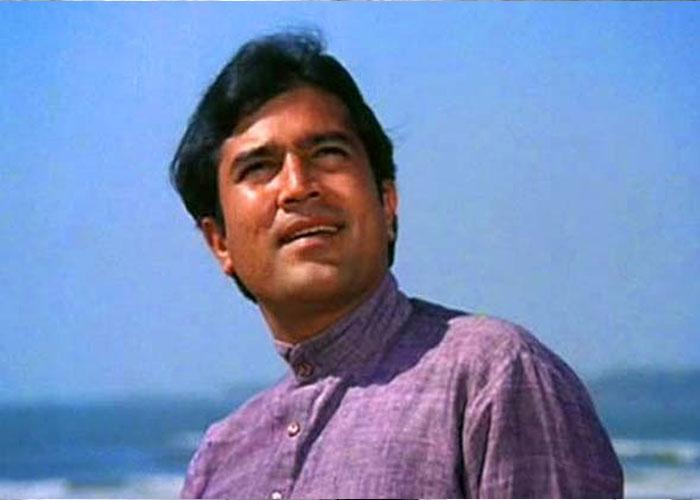 As doctor Bhaskar Banerjee breaks down seeing his dead friend and pleas desperately to speak to him for one last time, Anand's voice booms around the room as he calls his name – Babumoshay ! Every time that scene is played, the audience gets a lump in his throat. Such was the impact of 'Anand'. Hrishikesh Mukherjee directed this story of a happy go lucky man suffering from a terminal disease – Lymphosarcoma of the intestine and spends his last few days, spreading joy around. It's a sensitive topic and is handled with utmost care by the director so that it doesn't go overboard with the emotional melodrama. Rajesh Khanna, who was in a purple patch of his career, during this period, gave a brilliant performance as Anand with Amitabh Bachchan playing the second fiddle. Music by Salil Chowdhury was one of the highlights of the film, with songs like 'Kahin Door Jab Din Dhal Jaye' and 'Zindagi Kaisi Hai Paheli' becoming classics. Over the years, 'Anand' has become one of the most favourite performances of Rajesh Khanna, for cine goers.
1. Sholay (1975)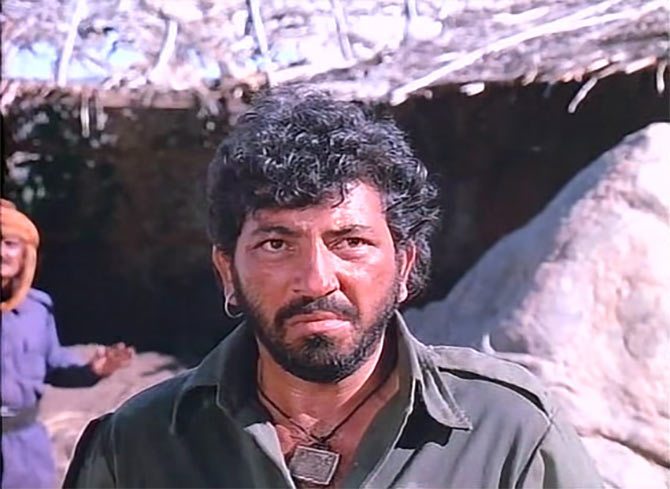 What more can be said about the film, that made fan out of film makers ? Perhaps one of the greatest movies ever made, it's also the most debatable movie because it polarises audiences into two different segments of like and dislike. At first 'Sholay' had opened to terrible reviews. Some called it 'curry western' as it resembled many Hollywood cowboy movies. The film was written off completely. But on one thing, everyone agreed. The young villain was a revelation. Slowly but steadily the word of mouth picked up. Ticket counters got crowded. Blackers had a field day. The crowd erupted as the young man came on the screen. The mean, vile character of Gabbar had won more accolades than the lead actors. Starring Dharmendra, Amitabh Bachchan, Sanjeev Kumar, Jaya Bhaduri, Hema Malini along with Amjad Khan as Gabbar, the script written by Salim Javed and directed by Ramesh Sippy, 'Sholay' became the magnum opus of all times.
Read More: Best Bollywood Movies of the 2010s