Created by Aaron Mark, Amazon Prime's 'The Horror of Dolores Roach' is a horror-comedy series based on the eponymous podcast, which itself was inspired by Mark's own stage play 'Empanada Loca.' It stars Justina Machado as Dolores, who is released from prison after serving an unjust 16-year prison sentence but quickly finds herself at the center of cannibalistic murders. Luis, who becomes Dolores' partner in crime, is responsible for cannibalism, but viewers do not get a clear picture of his backstory. If you are wondering how Luis became a cannibal and his ultimate fate in 'The Horror of Dolores Roach,' here is everything you need to know! SPOILERS AHEAD!
How Did Luis Become a Cannibal?
Luis Batista is an old friend of Dolores who lives in the same apartment complex as Dolores. Actor Alejandro Hernandez plays the role of Luis. He is best known for his role as Casey Acosta in the medical drama series 'New Amsterdam.' He runs an Empanada shop which he inherited from his father. After Dolores is released from prison, she meets Luis at his shop. Luis has always been attracted to Dolores and offers her a place to stay. As the narrative progresses, Dolores ends up killing Gideon Pearlman and Marcie. Luis takes care of the situation by using their fleas as meat for his Empanadas. Thus, Dolores discovers that Luis is a cannibal. However, how Luis turned to cannibalism remains a mystery until the penultimate episode.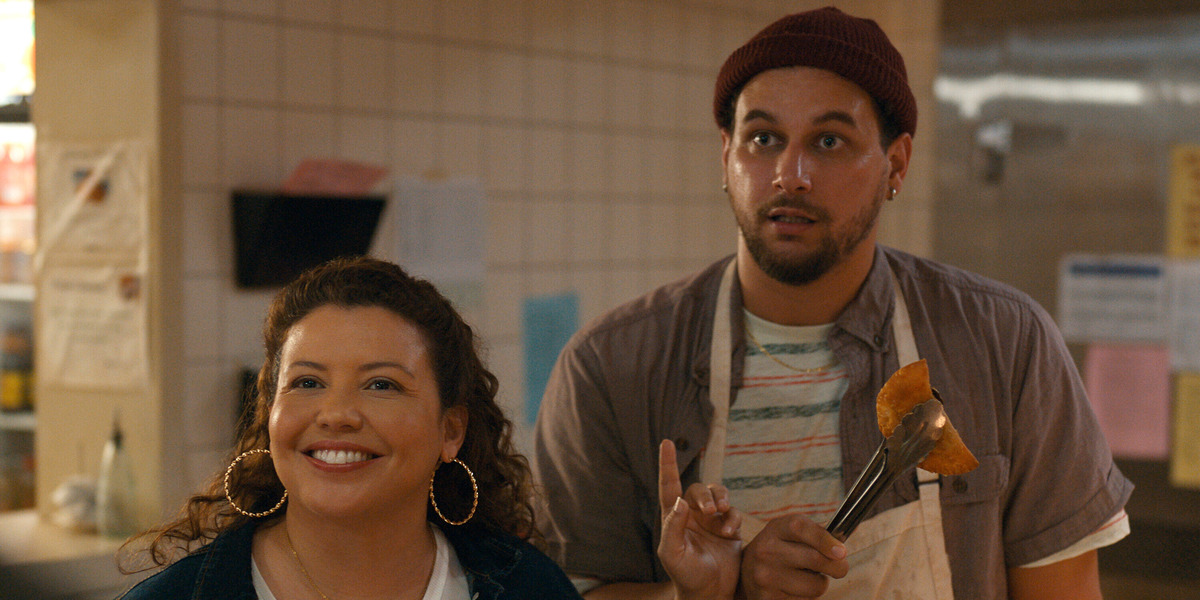 In the seventh episode, Luis reveals that he was sexually groomed by his father's girlfriend when he was only twelve years old. After Luis told his father about the latter's girlfriend's behavior, she left them, which hurt Luis' father. In the guilt of destroying his father's relationship, Luis attempted to cut off his penis, resulting in mutilation. However, Luis could not bring himself to chop off his body part. It is implied that Luis' self-mutilation resulted in his cannibalistic nature. His failure to cut his own flesh seems to have sparked a fascination with cutting, cooking, and eating human flesh. Consequently, Luis's tragic and inappropriate love story serves as the origin story for his complex cannibalistic tendencies. Luis' behavior makes him a risk junkie as his actions constantly jeopardize Dolores' safety, but he also makes himself a capable ally to her.
Is Luis Dead?
After Luis discovers the dead bodies, he decides to take care of them and help Dolores. Luis starts using the flesh from the bodies to craft a new Empanda recipe that is popular with its customers. As a result, business starts blooming, and Dolores is hiding in plain sight. Luis keeps the bodies hidden inside the basement and the shop's freezer, which could jeopardize Luis and Dolores' future. Soon, the body count rises, and Dolores contemplates fleeing New York to start a new life with Luis. In the finale, Luis makes a bold yet spectacularly stupid move by shifting the dead bodies into Nellie's apartment, which leads to the police arresting Nellie. Consequently, the police arrive to search every corner of the building, forcing Dolores to flee. As a result, Luis and Dolores end up in an argument which takes a physical turn when Luis tries to stop Dolores from leaving.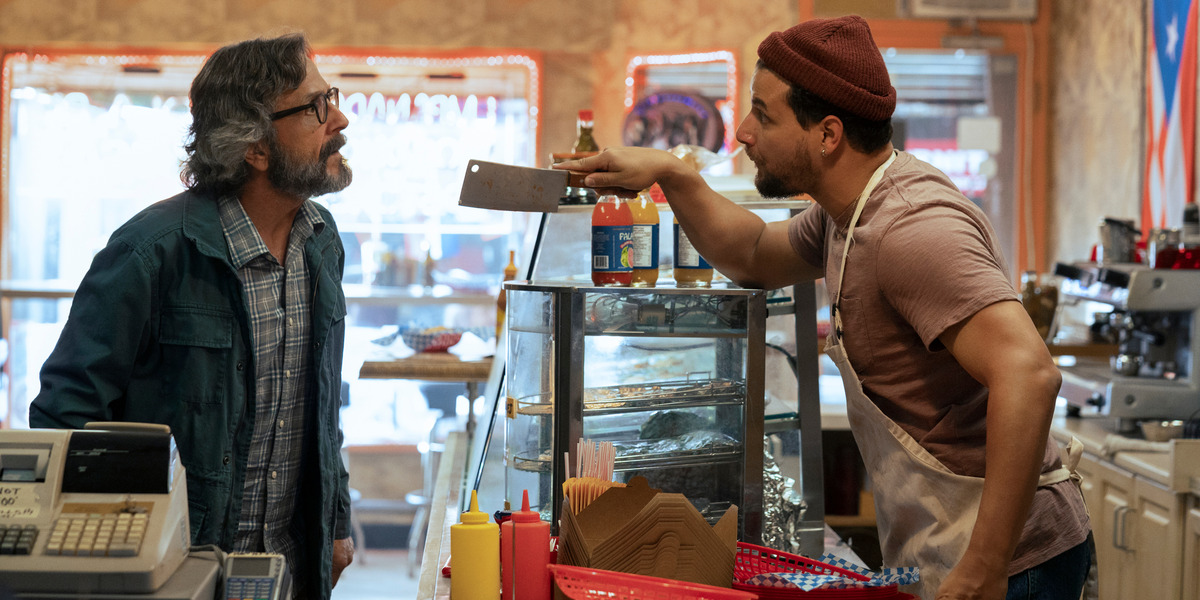 In the ending fight, Dolores snaps and slams Luis' face into the deep fryer. While we do not see Luis dying, he falls to the ground, visibly damaged by the hot oil. Dolores' narration then confirms that Luis is dead. Luis' cannibalistic tendencies resulted in him using human flesh for his Empanda recipe. He used the human flesh from Dolores' victims and fried it in the deep fryer to make the Empanadas. Luis himself perishes when his skin is fried in the deep fryer. As a result, Luis' death has a poetic sense of justice attached to it. Ultimately, despite her best efforts to get Luis to flee with her, Dolores always knew that he was a threat to her survival. Thus, Dolores' animalistic survival instinct takes over in times of distress, and she kills Luis. Moreover, Luis' death bookmarks the end of a chapter in Dolores' life.
Read More: Is The Horror of Dolores Roach Based on a True Story?